Khovrino Abandoned Hospital (also known as Umbrella) is a huge building located in the north of Moscow in the Khovrino District. The building area is 100 thousand square meters, the total land area – 2.4 hectares.
Construction of the hospital began in 1980. However, after five years of construction, it was suspended in 1985. From that moment on, the hospital remained unfinished and abandoned. October 23, 2018, the demolition of the building began. Khovrino Abandoned Hospital on Google Maps. Photos by: Alexander Popov.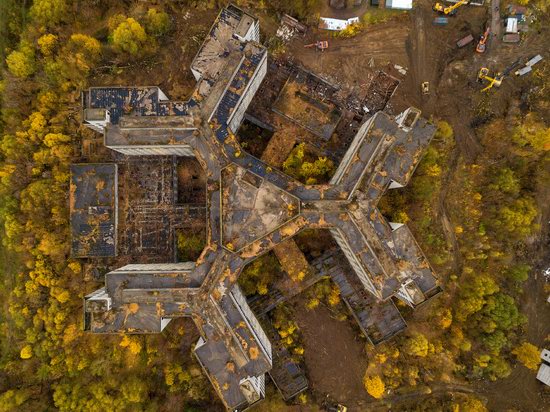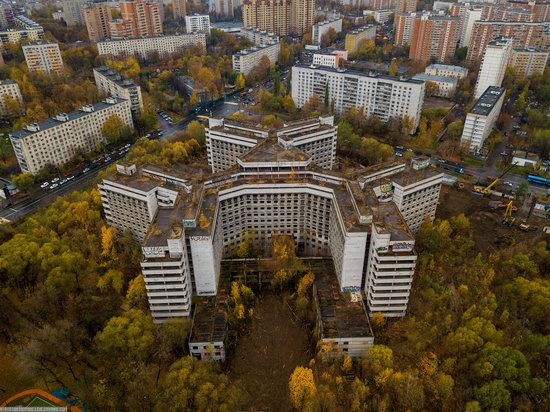 The layout of the eleven-floor building is original and differs from similar buildings of the Soviet period. The hospital is made in the form of a three-beam star with branches at the ends.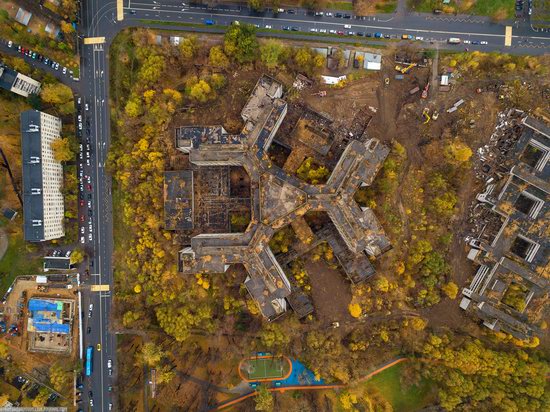 Ophthalmologic building.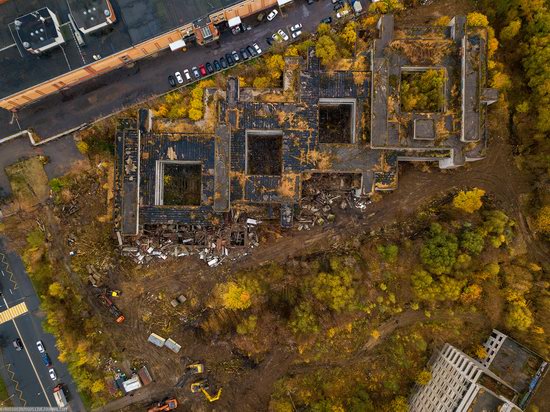 The hospital, designed for 1,300 beds, is made in the style of brutalism, which is characterized by massiveness, the use of reinforced concrete and rough forms. Due to unfinished construction in some places there are no fragments of walls and interfloor overlappings. The basements of the building are flooded.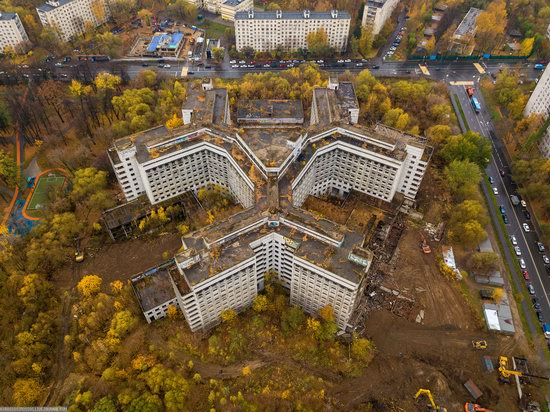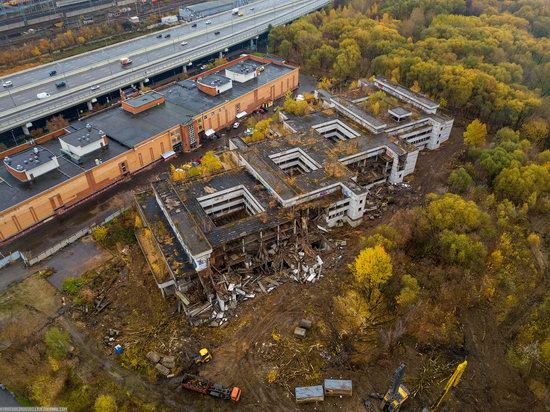 The construction was stopped because the building began to literally go under the ground as the hospital was standing on a swampy land. The basements of the building were soon flooded with groundwater and cracks in the walls appeared.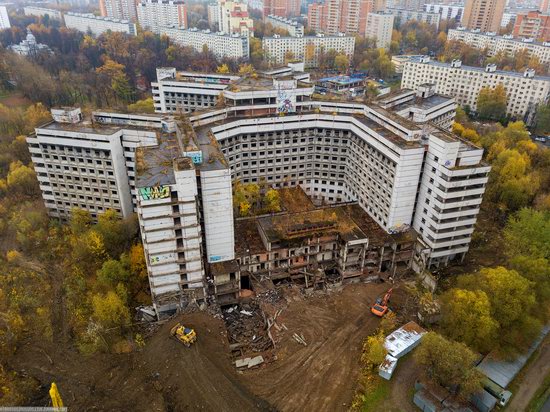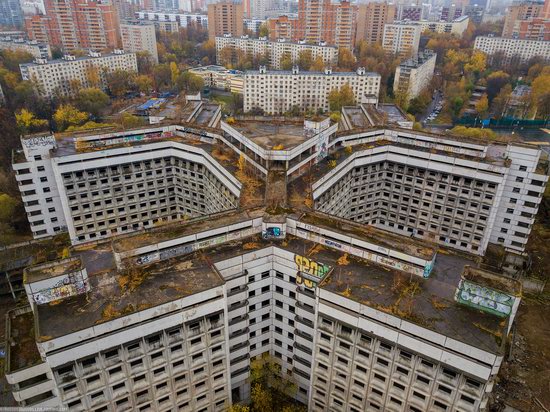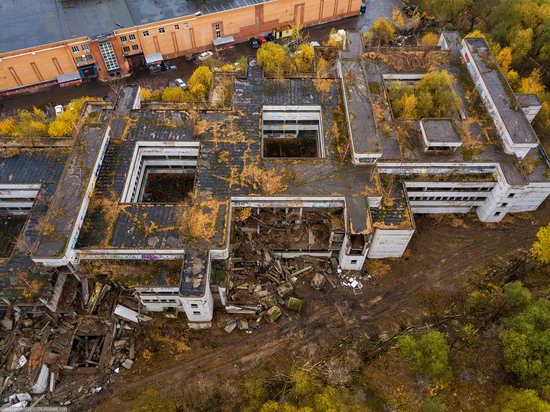 For many years, this abandoned building attracted stalkers, extreme tourists, paintball players, and just curious teenagers. There were a large number of accidents and dozens of crimes here.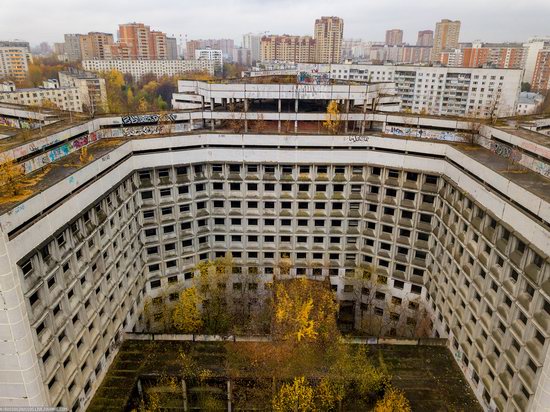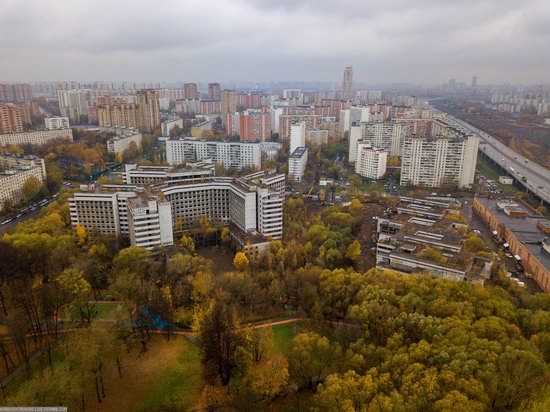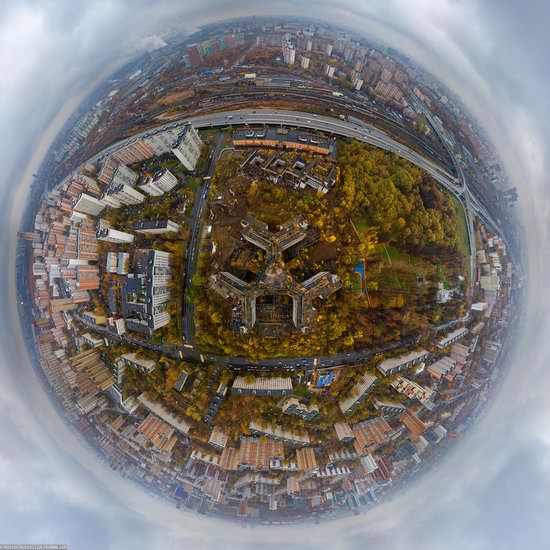 Tags: Abandoned · Moscow city
<< Tyumen – the First Russian City in Siberia
No comments yet.