With the 2018 FIFA World Cup in Russia approaching soon, it's worth getting to know the featured cities so you can plan your travels accordingly.
With 11 diverse destinations, you can experience the best of this vibrant and colorful nation while enjoying world-class games. This guide will go over the top sights in each World Cup city so you can have the trip of a lifetime!
Moscow
As the capital of Russia, Moscow remains the best place to become familiar with Russian culture and history. The city's blend of ancient architecture from different eras makes sightseeing a breeze, and the ever-growing list of trendy cafes and hotspots makes every day a treat.
Red Square remains the quintessential starting point, and you're encouraged to enter both St. Basil's Cathedral along with the Kremlin gardens for true immersion. In the Kremlin Armory, you can see Faberge Eggs alongside other breathtaking artifacts.
Five minutes from Red Square, you can enjoy the bustling energy of the Kuznetsky Most district. Situated behind the famous Bolshoi Theater, Kuznetsk Most is home to wonderful cafes, colorful architecture, and quaint shops. Plus, the center is easily traversed by the beautiful Moscow Metro. Some must-see stations include Mayakovksaya, Komsomalskaya, and Kievskaya. Wondering what's the best way to explore Moscow? Check out Russia tours by Travel all Russia.
Highlights include:
Myasnitskaya Street and Chistye Prudiy
The Boulevard Ring
Patriarch Ponds
The Seven Sisters
Moskva River Tour
Arbat Street
Gorky Park
VDNKh Park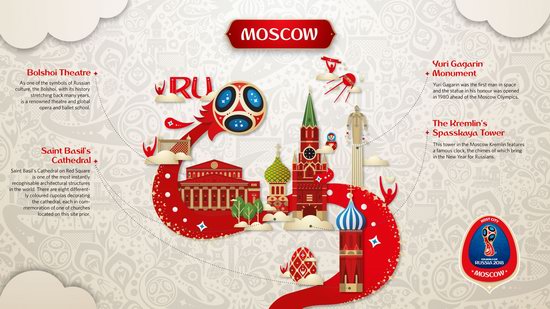 Kaliningrad
Nestled on the Baltic Sea between Lithuania and Poland, Kaliningrad is a Russian enclave that will leave you breathless! Its architecture dates back to the Middle Ages, but you'll be treated to a host of modern cafes and parks alongside the historic streets.
Grand churches and Germanic homes line the seaside harbor, and your day can be spent with a peaceful walk through the winding center, visiting museums, or enjoying the sun on the sandy beaches.
Highlights include:
Konigsberg Cathedral
Fort 5
Amber Museum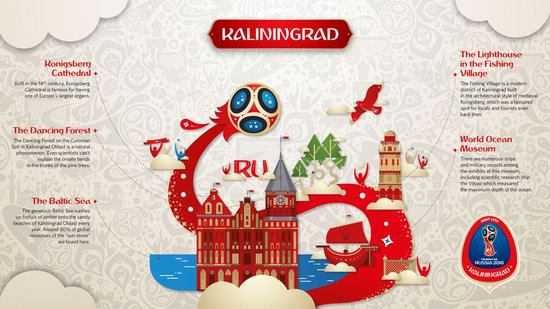 Saint Petersburg
The former capital of the Russian Empire, St. Petersburg remains the cultural crown of Russia and its most European-influenced city. The wide canals evoke Venice and Amsterdam, but St. Petersburg's beauty is uniquely its own.
No visit is complete without entering the Hermitage's vast and breathtaking halls or without exploring the mosaic-filled Church of Spilled Blood. While you can wander endlessly for hours through the streets, make sure to take at least one boat tour for an unforgettable perspective. Moreover, you can enjoy Saint Petersburg aboard Travel All Russia's tailor-made Russian river cruises.
Highlights include:
Winter Palace
Peterhof Palace and Fountains
Nevsky Prospect
Peter and Paul Fortress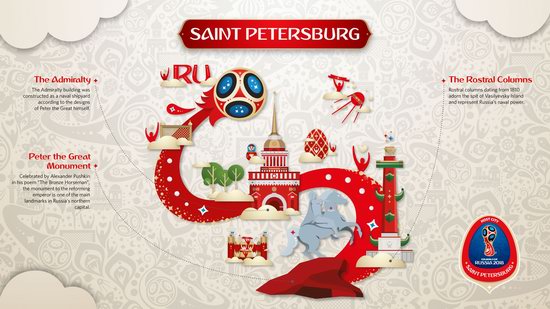 Nizhny Novgorod
Nizhny Novgorod is situated on the grand rolling hills alongside the scenic Volga River. With its own historic Kremlin that winds through the hills along with picturesque pedestrian-only streets, Nizhny Novgorod has immense offerings for the history buff and casual traveler alike!
Highlights include:
Minin and Pozharsky Square
Pechersky Ascension Monastery
The Historic Rozhdestevenskaya Street
Church of the Nativity of the Blessed Virgin Mary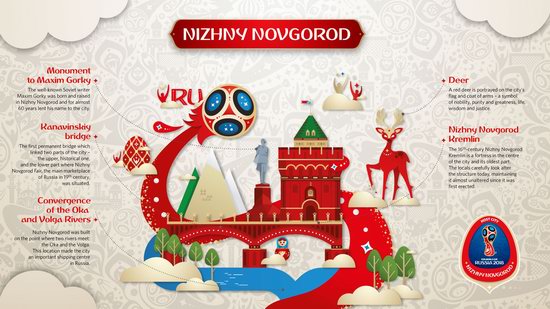 Kazan
Kazan is a true melting pot of historic Russian cultures and identities. With a divine location among the Volga and Kazanka Rivers, you can start your day by heading to the white-walled Kremlin complete with metallic dragons, Orthodox churches, and a towering white and blue Mosque that overlooks the river.
Afterwards, walk around Bauman street which provides access to the city's best architecture and dining. A great way to see Kazan is with guided Trans-Siberian railway tours presented by Travel All Russia.
Highlights include:
Kazan Kremlin
Soyembika Tower
Millennium Park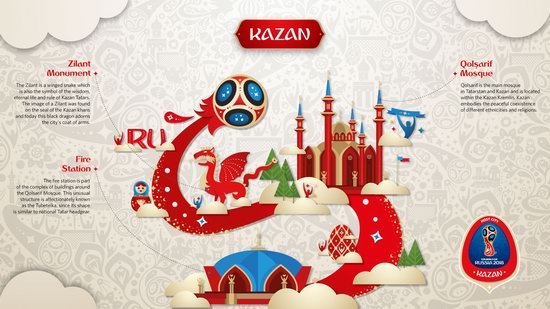 Samara
Samara provides beautiful views of the majestic Volga River along with stunning Tsar-era architecture. The city has served as both a major trading post and center for space exploration, and today it features a number of bustling streets and landmarks to explore.
Highlights include:
Naberzhenaya River Walkway
Stalin's Historic Bunker
Downtown Promenade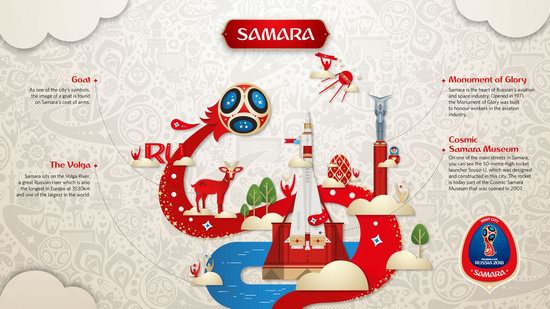 Volgograd
Once known as Stalingrad, Volgograd is a striking city with a perfect combination of nature and culture. Explore winding canals, architectural wonders, and of course, the towering Motherland Calls WWII memorial!
Highlights include:
Mamayev Hills
Volga-Don Canal Tour
Volga-Akhtubin Floodplains and Park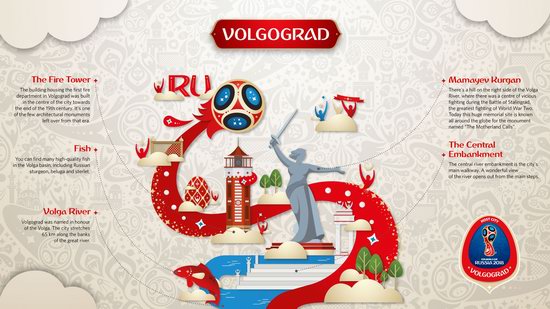 Saransk
As the birthplace of all modern Finno-Ugric nations, Saransk remains a peaceful yet exciting glimpse into Russia's diverse culture. Colorful churches mix with long boulevards, and the air is crisp from surrounding parks and trees. With jaw-dropping architecture and a small-town charm, Saransk continues to delight Russians and international visitors alike!
Highlights include:
Church of St. Nicholas
Chapel of Alexander Nevsky
Museum of Mordovian Culture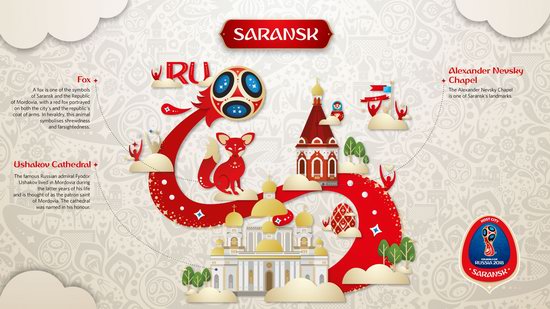 Sochi
Sochi may now be world-famous due to the recent 2014 Winter Olympic Games, but it has been in the hearts of Russians for centuries. With an incredible location on the Black Sea, you have pristine views of palm-tree lined beaches, sweeping mountains, and Imperial architecture. Plus, Sochi is now a designated gaming zone and features some of Russia's only casinos.
Highlights include:
Lake Ritsa
Sochi National Park
City Center Promenade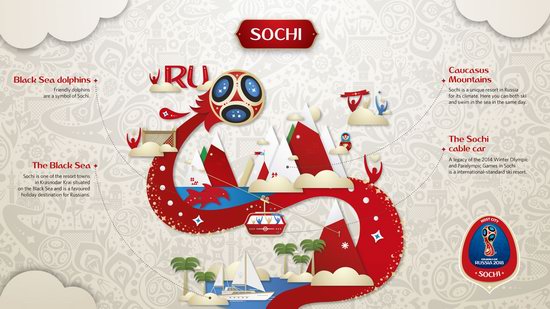 Rostov-on-Don
As the historic home of the Cossacks, Rostov-on-Don is a marvelous city situated in the Russian steppes along the Don river. Walk along the sunny port for a great view of the river and forests, or head downtown and gaze at the classic architecture that lines this endlessly interesting city.
Highlights include:
Gorodoskoy Garden
Central Architecture
Nativity Cathedral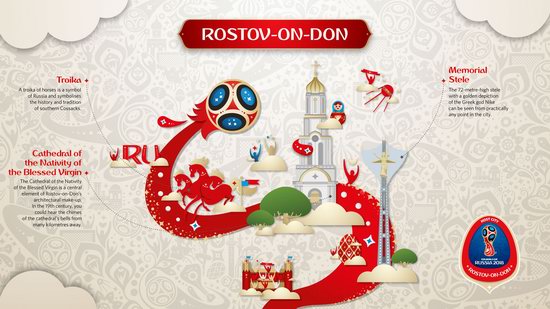 Yekaterinburg
Yekaterinburg rests along the stunning Ural Mountains and on the line between Europe and Asia. Its culture is a delicate mix of both continents which makes it perfectly Russian! The architecture is bright, bold, and historical throughout the center, and you can find everything from large Imperial designs to ancient wooden churches in the forest.
Highlights include:
Church on the Blood of All Saints
Museum of Fine Arts
Ganina Yama Church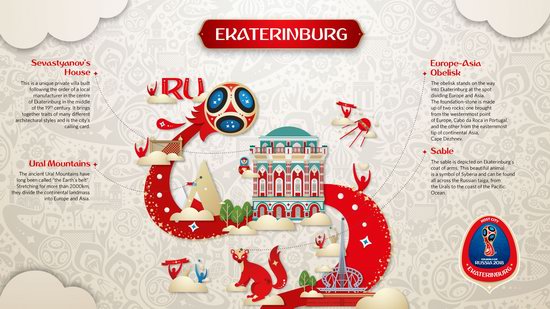 With 11 great cities to explore, your time at the 2018 FIFA World Cup in Russia is guaranteed to be unforgettable!
Tags: World Cup 2018
<< Soviet submarine S-189 – a unique museum in St. Petersburg
No comments yet.