There are lots of ways to feel breathtaking emotions, but today only online activities let us get thrilled and be safe at the same time. Playing PC games or trying to win a jackpot at https://nationalcasino.com/en_ca/casino/slots are the best in this case. But soon we will be able to go out and even travel abroad to feel unforgettable emotions, and Russia is a wonderful place if you don't want to spend much and are eager to feel natural beauty. And here are natural sites you should visit first.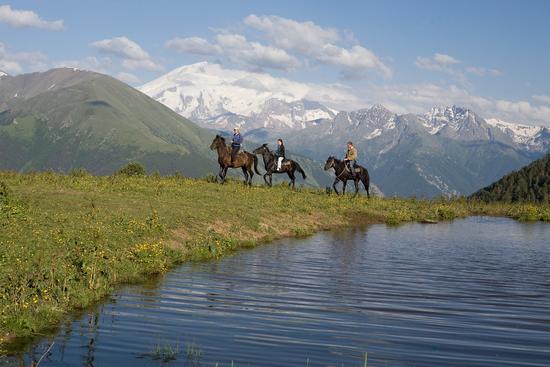 Elbrus, Kabardino-Balkaria Republic
Elbrus is the biggest mountain in Russia and Europe. 5,642 metres above sea level! Elbrus is sung by poets and celebrated by mountain climbers. If climbing is too risky and difficult for you, at least come just to see this giant. In Elbrus, you can go skiing inexpensively, drink the mineral water Narzan and enjoy Caucasian hospitality.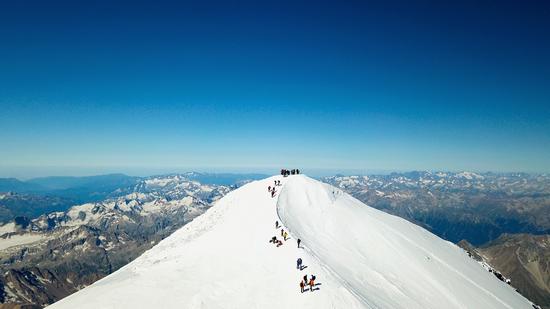 Khibiny, Murmansk Oblast
The Khibiny is a mountain range on the Kola Peninsula. It has a mild relief and is distinguished by its stunning nature. Almost the entire Red Book is native to the region. The mountain range remains snow-covered for most of the year, making it attractive for skiing enthusiasts. The main ski areas are at Aikuaivenchorr and Kukisvumchorr. You can ski from November to June.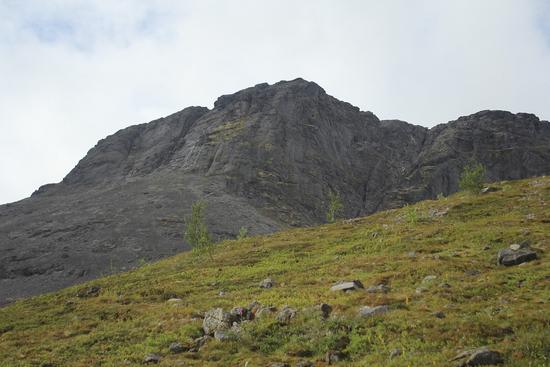 Kizhi Pogost, Karelia
Kizhi Pogost is an architectural ensemble of two wooden churches and a bell tower from the 18th and 19th centuries, built without nails. It is one of Russia's main attractions. It is located on an island in Lake Onega and is part of the state historical and architectural museum "Kizhi". It is a great place to explore history and crafts.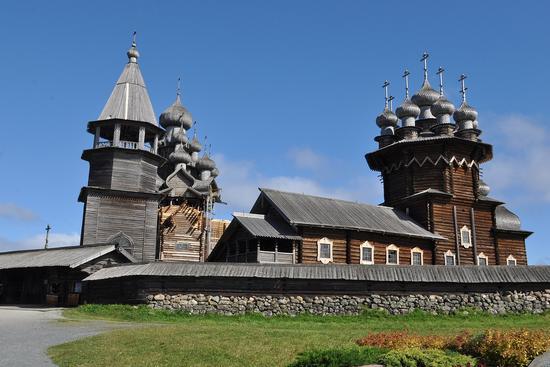 Ruskeala, Karelia
Ruskeala is a village with unique nature and a glorious history, and the mountain park of the same name is located nearby. It includes Marble Canyon and Ruskeala Fault. The canyon is surrounded by sheer cliffs, grottoes and adits. It is filled with clear ground water, and it is completely transparent. The Ruskeala Fault is unique in that in its far parts the ice never melts. In the park you can take a boat trip down the canyon, jump off its cliffs or go scuba diving in the abandoned mines.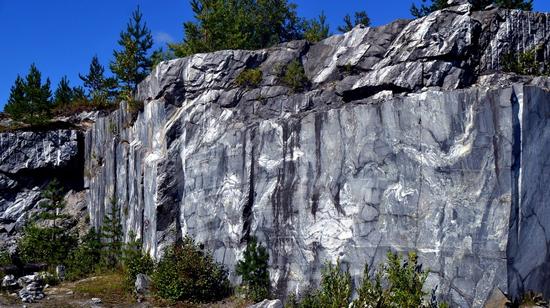 Peterhof, St. Petersburg
Peterhof is a palace and park ensemble on the southern shore of the Gulf of Finland. Along with other architectural monuments, it is a landmark of St. Petersburg and a UNESCO World Heritage Site.
The appearance of this suburban imperial residence was shaped over the 18th and 19th centuries, was badly damaged during the Second World War but has been fully restored and ennobled. The best time to visit Peterhof is in late spring and summer, when the fountains are in operation. There are 147 of them, one of the largest fountain systems in the world.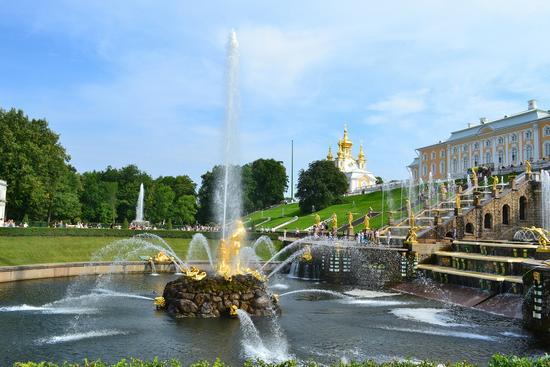 Novgorod Detinets, Veliky Novgorod
On the banks of the Volkhov River, in the heart of Veliky Novgorod, a fortress stands, first mentioned in chronicles in 1044. The Novgorod Detinets includes nine towers and four cathedrals. The famous, snow-white St Sophia Cathedral is one of them.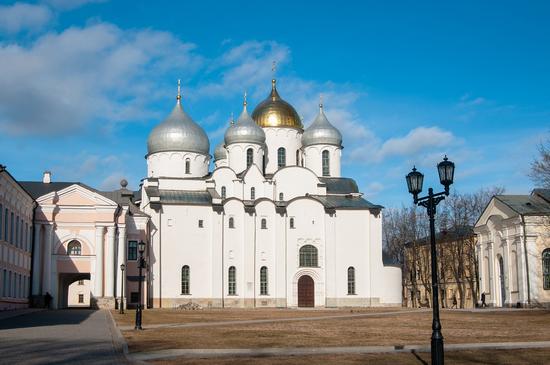 Tags: No tags
<< Frozen Abandoned Apartment Buildings in Vorkuta
No comments yet.