Dombay is a mountainous territory located in the Republic of Karachay-Cherkessia in the North Caucasus, at a distance of about 65 km from Elbrus and the coast of the Black Sea.
The junction of the three main gorges: Alibek, Amanauz and Dombay-Ulgen – forms a natural center of the territory – the picturesque Dombay glade, lying at an altitude of 1,630-1,650 m above sea level. Dombay on Google Maps. Photos by: Andrei Kireev.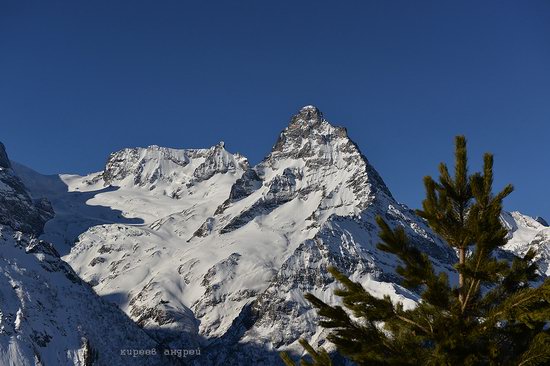 The name of the highest mountain in this area is Dombay-Ulgen (4,046 m) meaning "killed bison" in Karachai language.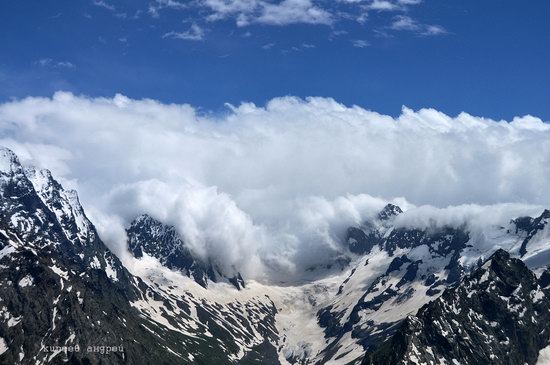 Dombay is one of the centers of recreation and sports, a popular mountaineering, ski and tourist center.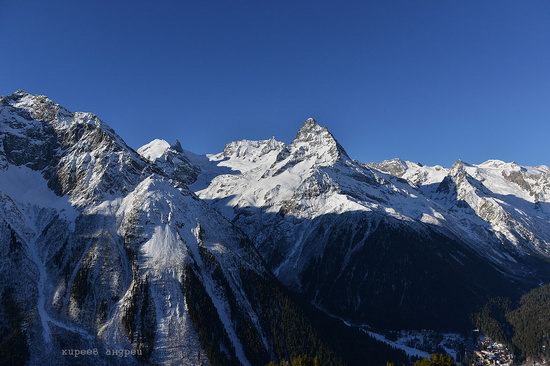 The slopes are wide and quite flat, but there are also extreme tracks, as well as opportunities for freeride and off-piste skiing.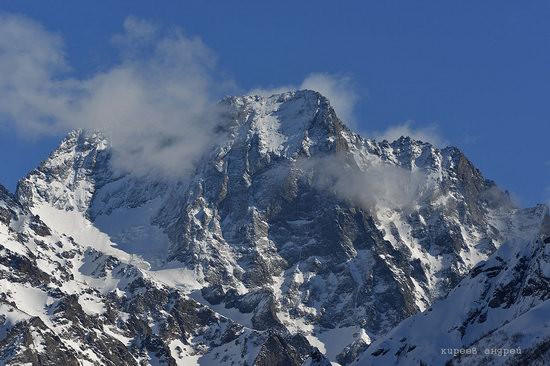 The skiing area is located at an altitude of 1,800-3,200 m, the length of the trails of various degrees of complexity is more than 20 km, the maximum elevation difference is 1,400 m.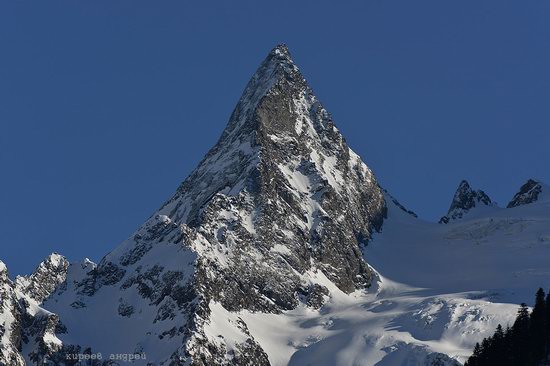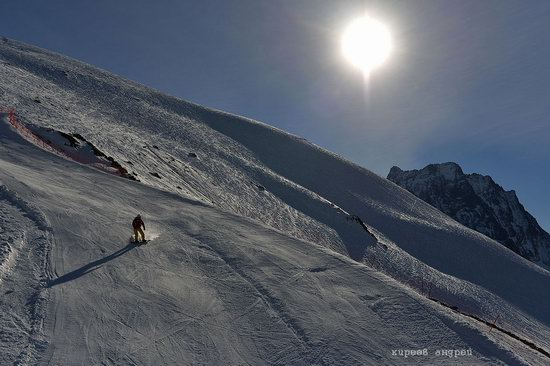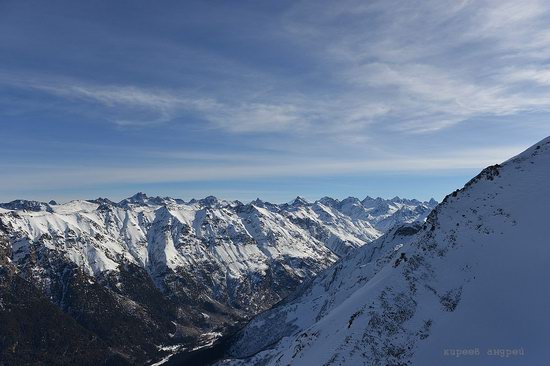 Mini-hotel looking like a flying saucer.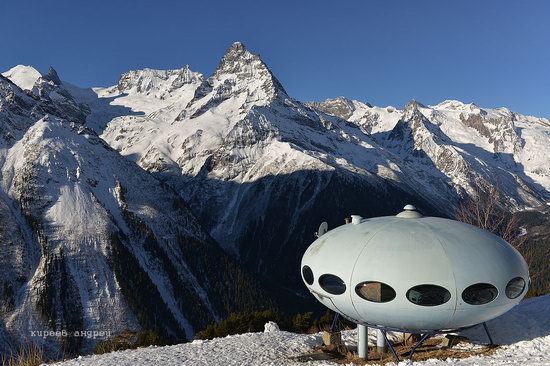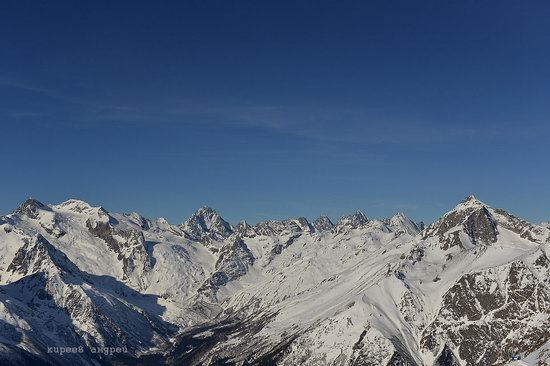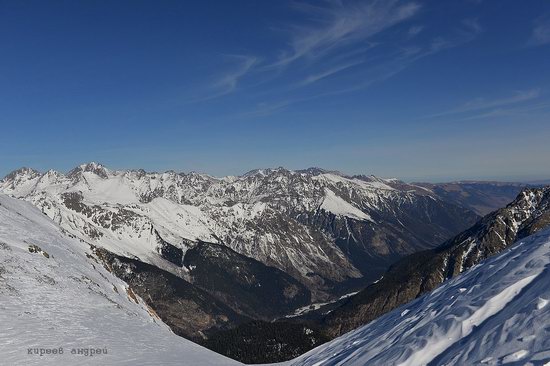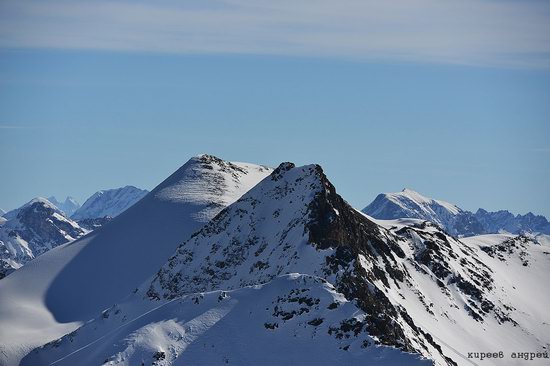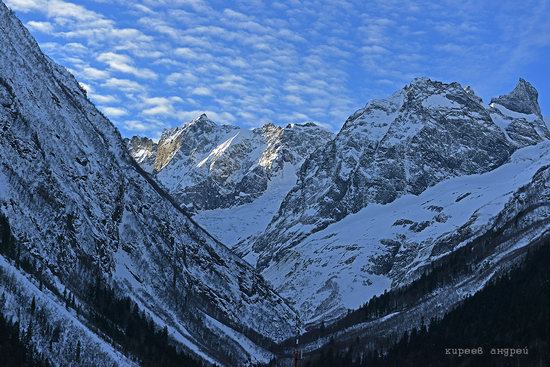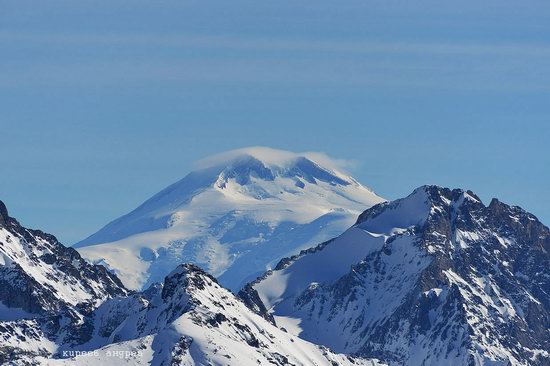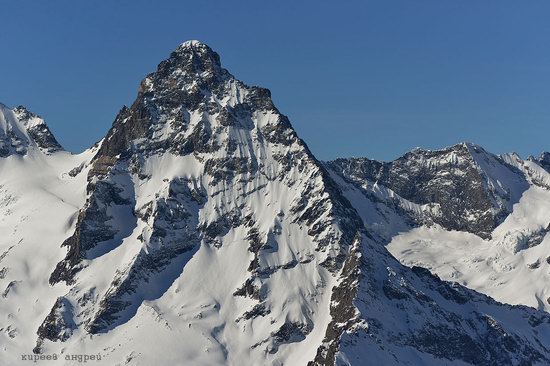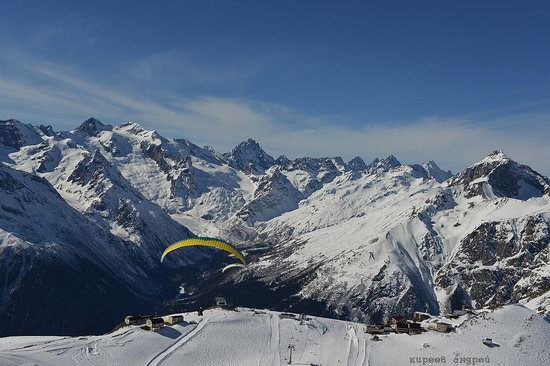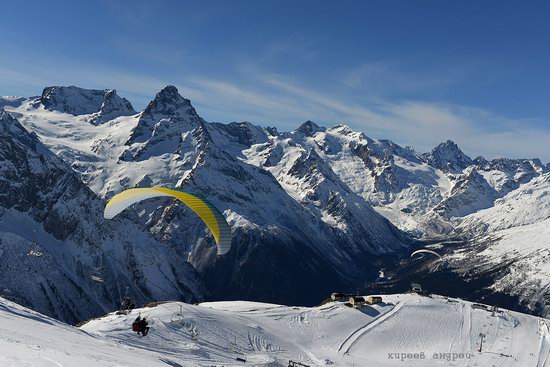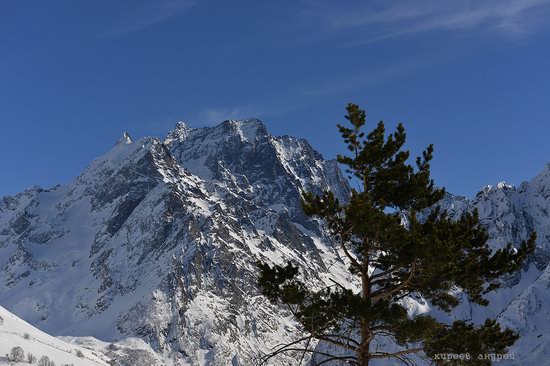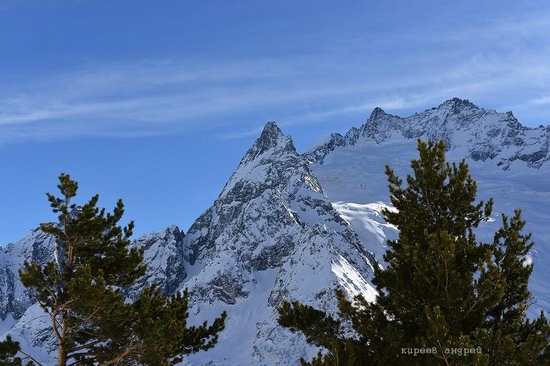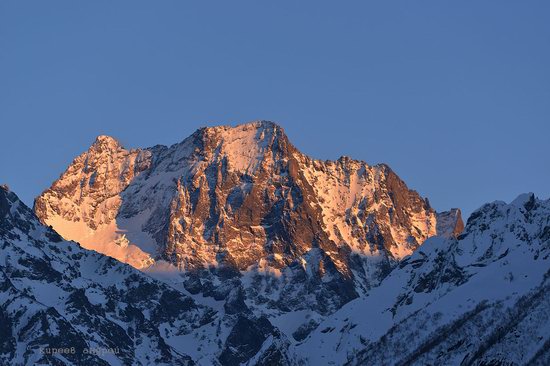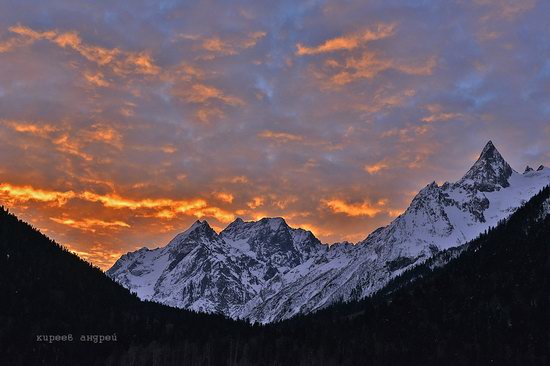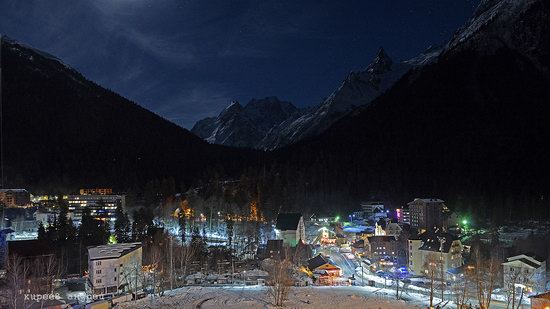 Tags: Karachay-Cherkessia Republic
<< Kolomna Kremlin – ancient Russian defensive architecture
No comments yet.