Irkutsk is the sixth largest city in Siberia with a population of about 617 thousand people, the administrative center of Irkutsk Oblast. The city is located in Eastern Siberia, on the banks of the Angara River, at its confluence with the Irkut River (hence the name of the city), about 66 km from Lake Baikal.
Irkutsk is an old Siberian city founded in 1661 and included in the list of historical settlements of Russia. Its historic center is included in the preliminary list of UNESCO World Heritage Sites. Photos by: Slava Stepanov.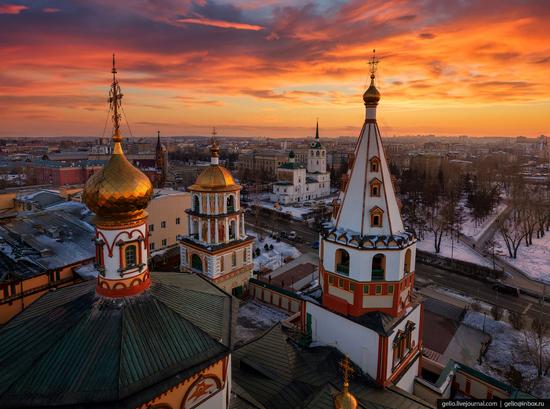 Glazkovsky automobile bridge (1931-1936) – one of the automobile bridges across the Angara River. The central spans of the bridge reach 80 meters in length, which at the time of the completion of construction was an absolute record for the USSR.
The central part of Irkutsk.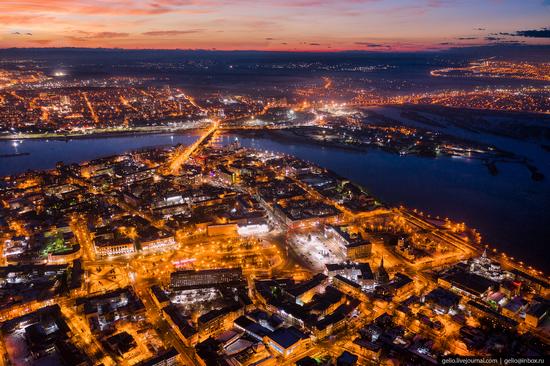 Monument to Yakov Pokhabov, the founder of Irkutsk.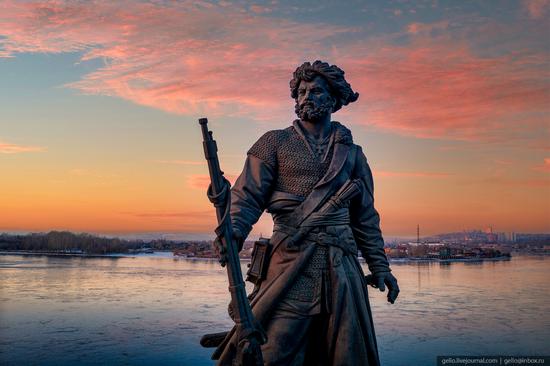 Kirov Square (Speransky Square) – the main square of Irkutsk.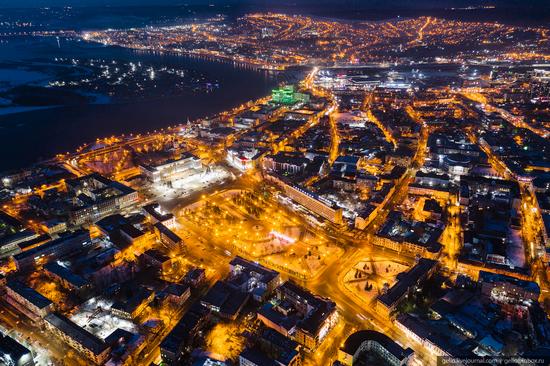 Cathedral of the Epiphany (1718-1746) – one of the oldest stone buildings not only in Irkutsk, but throughout Eastern Siberia, one of the main symbols of the city.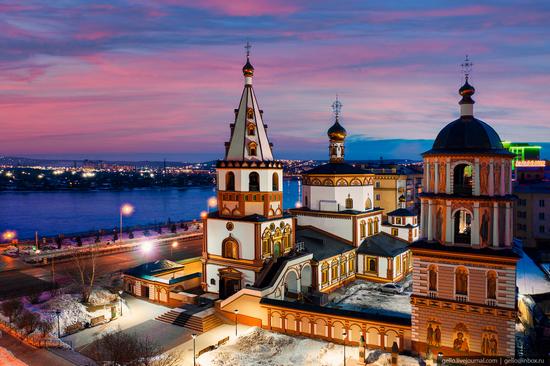 Church of the Savior (1706-1710). Along with the Epiphany Cathedral, it is considered one of the oldest stone buildings in Irkutsk and throughout Eastern Siberia. This is the only preserved building of the Irkutsk Kremlin, which was dismantled in the 1790s.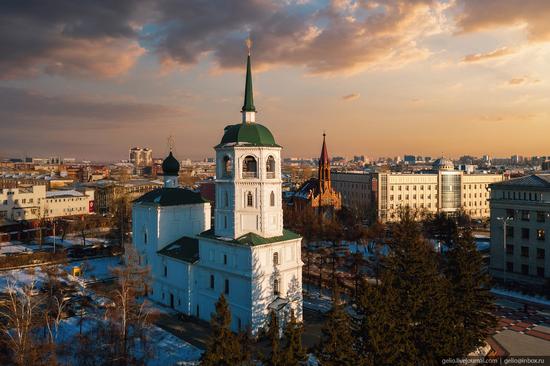 Church of the Assumption of the Virgin Mary (1881-1884) – a Catholic church, which currently houses the Organ Hall of the Irkutsk Philharmonic. In addition to organ concerts, Catholic services are held here.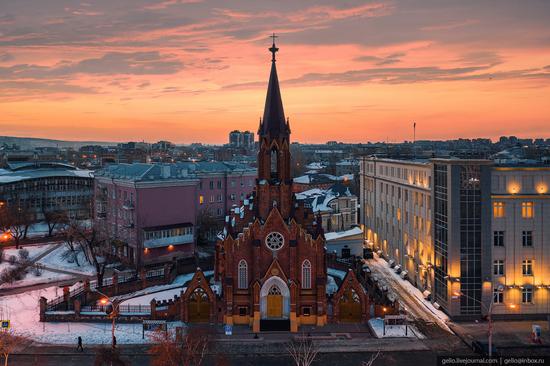 The Moscow Triumphal Gates, named after the Moscow tract, an old road from the European part of Russia to China.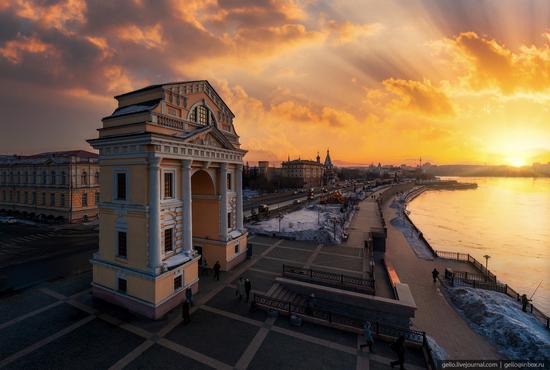 The building of the "Russian-Asian Bank" (1912) – an architectural monument of federal significance.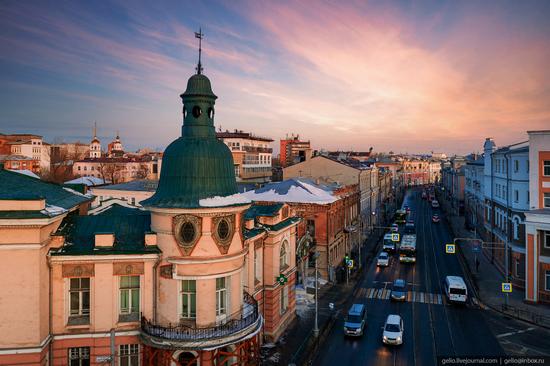 Irkutsk Drama Theater named after N.P. Okhlopkov (1897).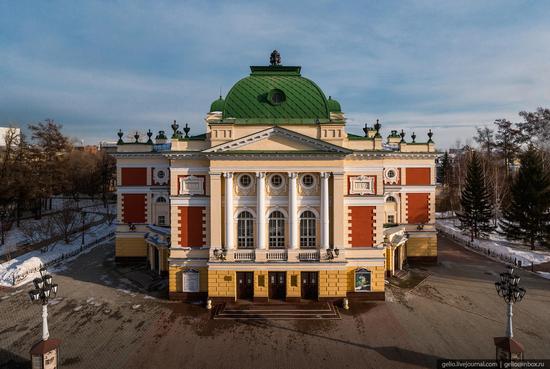 130th city block – the restored historical part of Irkutsk with museums, galleries, restaurants, shops.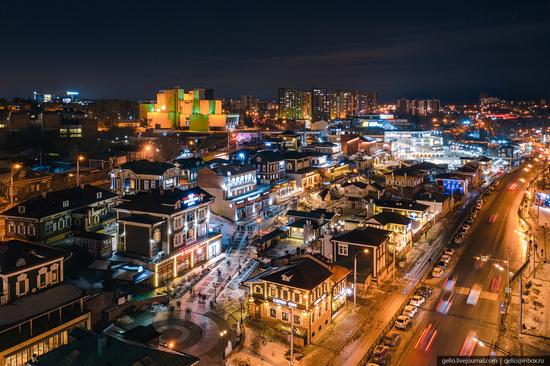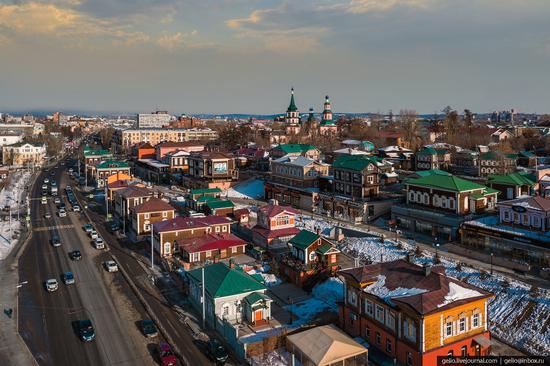 Holy Cross Church (1747-1760) – an outstanding monument of the Siberian Baroque.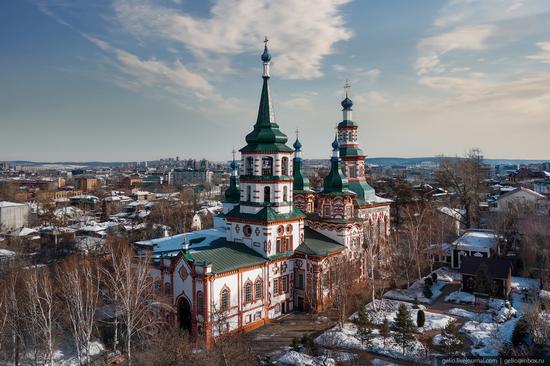 Monument to Alexander Kolchak.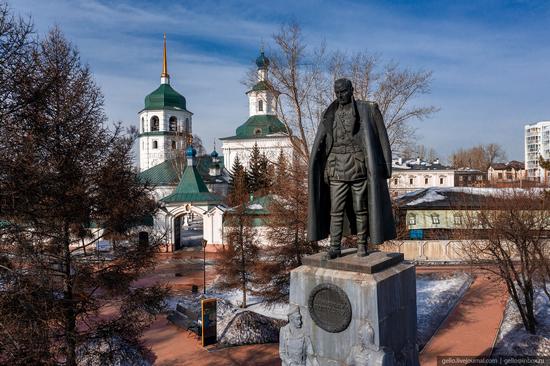 Irkutsk Railway Station (1898) built in the classicism style for the opening of the Trans-Siberian Railway.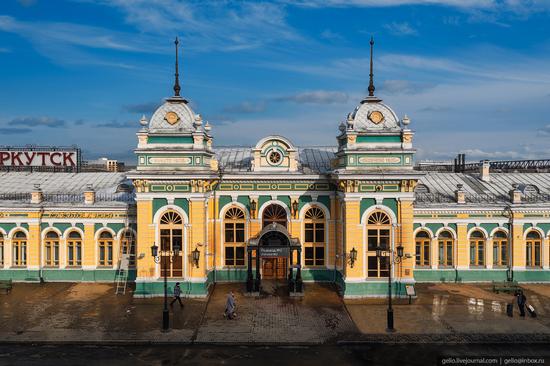 The building of the hotel "Grand Hotel", constructed in the neo-renaissance style.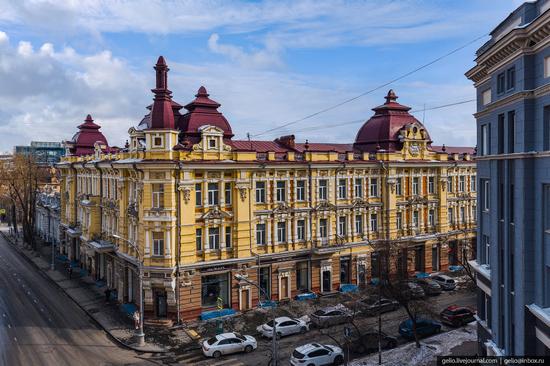 The stadium "Trud" ("Labor") – the largest stadium in Irkutsk.
Icebreaker "Angara" (1900) – one of the oldest icebreakers in the world. Today, it is a museum, which covers the history of exploration of Lake Baikal.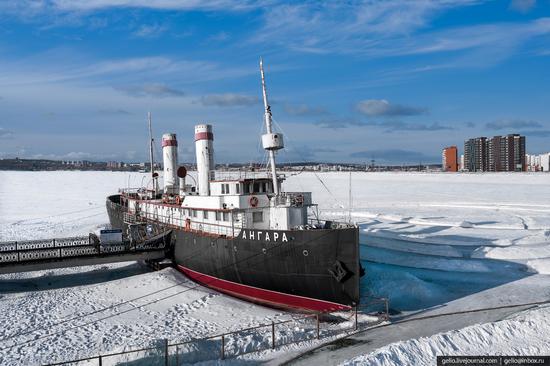 Church of the Kazan Icon of the Mother of God (1885-1892) – the largest church in Irkutsk.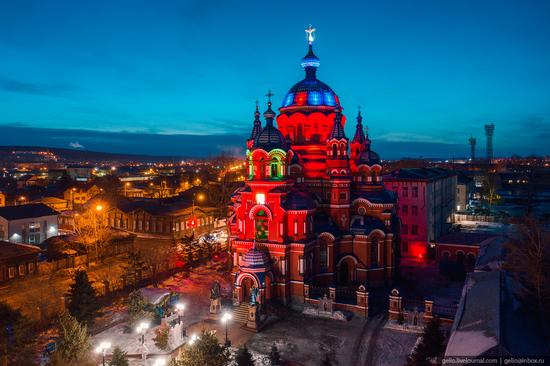 The intersection of Lenin and Marx streets.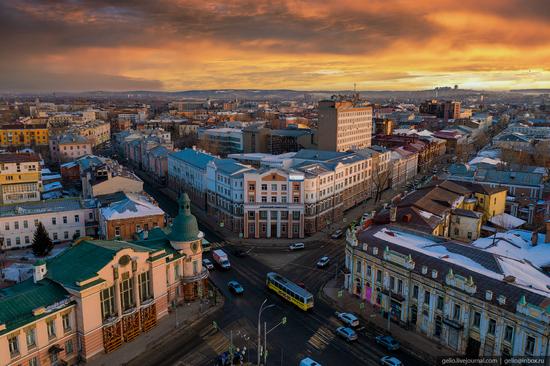 Welcome to Irkutsk!
Tags: Irkutsk city
<< Top 6 Tourist Sights in Russia
No comments yet.