As you know, Russia is a vast country boasting many wonderful museums. Pretty much everyone has heard about the most popular ones, such as the Hermitage Museum, Winter Palace, Armoury Chamber, and Faberge Museum.
But what do you know about sights a bit further from the public eye? The country houses numerous museums and galleries that are less widely known but just as deserving your attention. Let's have a look at some of the most interesting options to spice up your travel plans.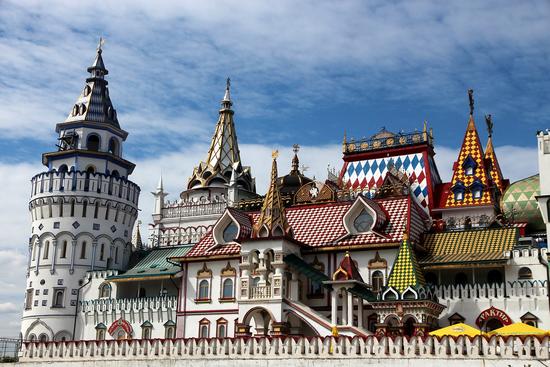 Soap Museum in Shuya
The town of Shuya is nestled in the Ivanovo region, just a 3-hour train ride from amazing Moscow. And this lovely place is home to one of the most unique museums in all of Russia: the Shuya Soap Museum.
Considering that this beautiful town is famous for its soap making (a bar of soap is even depicted on the town's flag!), hard to find a better destination to learn more about this fascinating craft. Inside, you can find exhibits of rare soaps and dentifrice and clever laundry tools. During the tour, visitors will learn more about the rich history of soap making in Shuya and how the bar of soap became the symbol of the town.
What is more, you are welcome to attend an interesting master class, where a master of soap making will teach you the secrets of this art and even offer a chance to try yourself in artistic carving on this fragile material.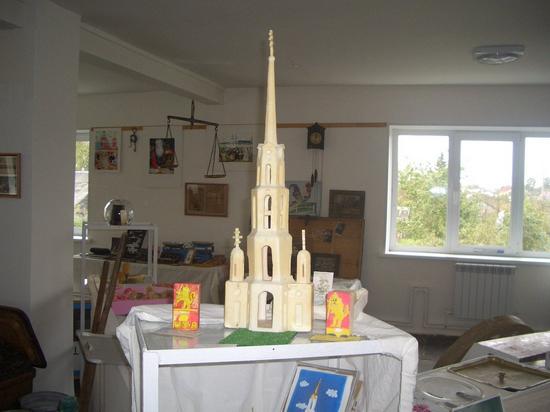 Museum of Magic in Saint Petersburg
Beloved by grown-ups and children from all over the world, St. Petersburg's Museum of Magic is a great choice. No one is too old to let a bit of magic into their life, and this fantastic place is a fantastic example. There are three interactive programs to choose from: "Magicians vs Charlatans", "The Secrets of the Greatest Wizards", and "Everything About Magic and Beyond".
The exhibitions include amazing interactive showpieces, allowing to reproduce the famous magic tricks as well as expose the technics behind them. A magical hat with rabbits and a real-life magical broom from Harry Potter universe are kids' all-time favorite. Adults are usually more interested in Houdini's water torture cell, the secret behind a man pierced with swords, and the levitating chair.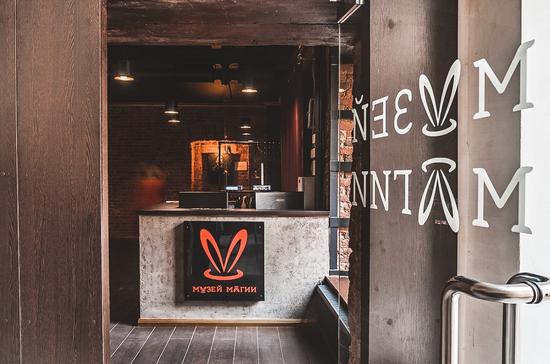 Bunker 703 in Moscow
The Soviet secret bunker is surely an interesting sight to spice up your Moscow itinerary. This tourist attraction is located 43 meters (141 feet) below the ground surface and was built during the Cold War. After the thread on nuclear war has passed, the bunker operated as a secret archive for the Ministry of Foreign Affairs until it was declassified in 2018.
Although now the bunker is open to the public and turned into a museum, it was in no way elevated or renovated. The atmosphere there is just as it was 50 years ago, and the exhibits transfer you back in time. Gas masks, nuclear attack alerts, radiometers, 10-ton doors, naked shabby walls all bring to life the visions of Stalinist times.
Soon all tours to Russia will include this sight and the bunker will be overcrowded and much more pricey, so make sure to explore this unique tourist attraction while it's still not so popular.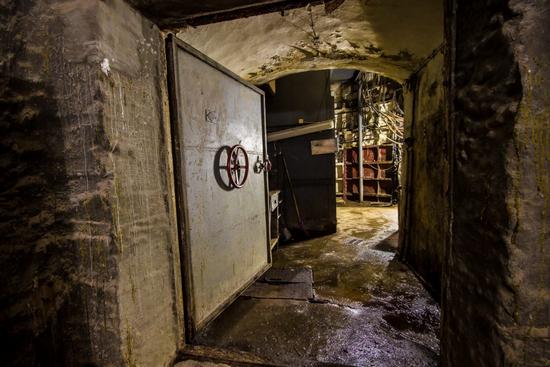 Russian Railway Museum
Russian Railway is quite famous around the world, offering Trans-Siberian Railway tours and boasting the record-breaking Sapsan train. And there is a fascinating place where you can learn more about the subject, the Russian Railway Museum.
Located next to Baltiysky railway station in St. Petersburg, this museum offers everything you need to know about the trains in Russia. There, you can see a number of railway vehicles such as locomotives and passenger carriages from different periods – including one of the first-ever electric trains!
One of the most remarkable exhibits inside is Lenin's Funeral Train, once available only for private viewing but since 2012 open for the general public as well.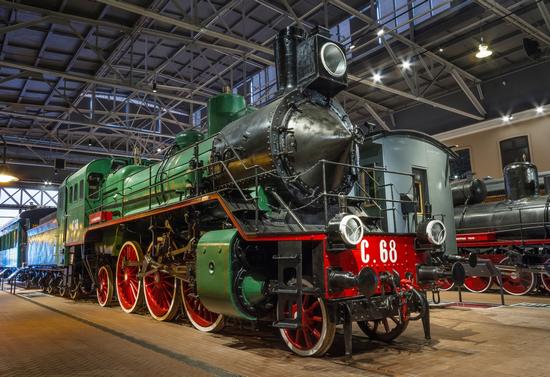 As you can see, Russia is much more than Kremlin and St. Basil's Cathedral. The list of its sights is so extensive, that covering all of its amazing attractions is simply impossible and some very interesting places, unfortunately, often go unnoticed by tourists. And it's about time to fix that!
Tags: museum
<< Vyborg Castle – a unique architectural monument for Russia
No comments yet.