5 Reasons Why to Travel on the Trans-Siberian Railway
No comments · Posted by Alex Smirnov in Travel
1. To make the longest train trip in the world.
What comes to your mind when you hear "traveling to Russia"? Probably first thing is that Russia is the biggest country in the world. The second thing is Russian winter and fur hats, and the third stereotype is an expectation to see Russian bear playing on balalaika and drinking vodka.
Russia is not only these things mentioned above, though it's hard to meet a bear somewhere in the street. Russia is first of all diversity. Diversity means a range of different cultures, traditions, cuisines, natural landscape, people.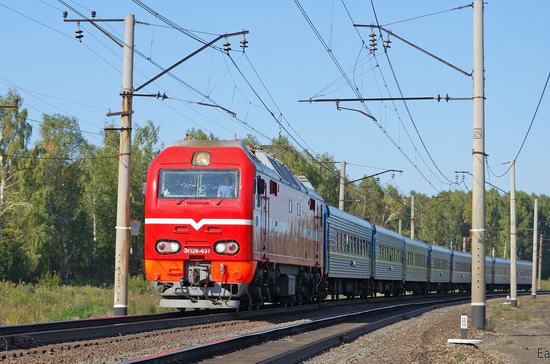 The Trans-Siberian Railway train trip provides a unique experience to see almost all parts of Russia and feel what real Russia is. Being the biggest country by territory in the world, no surprise that the longest railway in the world within one country is located in Russia and it is the Trans-Siberian Railway.
The length of the Trans-Siberian Railway route is 9,289 km across Russia from Moscow to Vladivostok. During the Trans-Siberian Railway tour, you cross seven time-zones and two Continents Europe and Asia.
To make your trip unforgettable and full of impressions you should have at least 20 days to this holiday. It takes so long because you need to hop off the train, to explore must-see places including nature reserves, villages, and cities. And as a result, you will become an experienced across-Russia-traveler.
2. To visit Moscow.
Start your truly amazing Russian experience by exploring the capital of Russia – Moscow!
Moscow is one of the largest cities in the world, very dynamic and imposing. You will be impressed for sure by its modern streets, museums, people, city environment and even transport. The Moscow Metro is not only a convenient, fast and safe means of transport but is also a historical architectural site.
The Russian capital is a round-the-clock city which offers historical places on the one hand and world-leading luxury shopping and restaurants, cozy cafes and local trendy art districts on the other. Some Muscovites say that they don't travel to other places because everything can be found in Moscow.
Among must-see sights are Red Square and Kremlin museum, beautiful Tverskaya street, Kitay Gorod district, the Christ the Savior Cathedral. Take a private tour with a local guide and explore the city through the eyes of a local, visit hidden gems, arrange a night watching a performance in the theatre or night bars tour or make a bike tour if you travel in summer.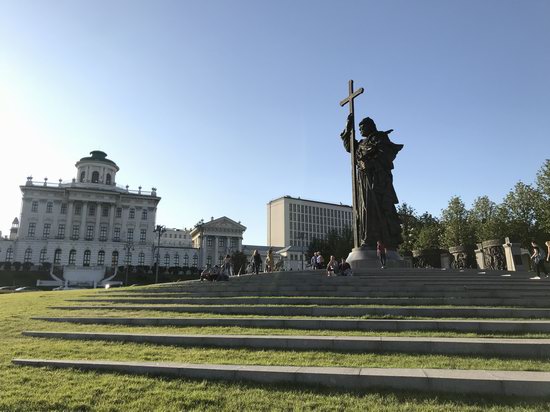 3. To see the most beautiful natural sights in Russia.
The Trans-Siberian Railway tour is a real gem for nature lovers. Be prepared to make a stop in Krasnoyarsk – the geographical center of Russia, which divides Siberia into the eastern and western part. Enjoy the stunning Yenisei River view and visit natural reserve "Stolby". It is an amazing part of unique Siberian Taiga. "Stolby" is a pine forest surrounding a set of unique volcanic extrusions called Stolby.
It is the only reserve in Russia which was created at the initiative of the residents themselves to preserve this territory from forests cutting and extraction of natural stone. It is 48 ha with the max height to 840 meters above sea level.
Its name was not accidental. "Stolby" means pillars. The up to 96-meter high rock pillars are not only home to local rock-climbers and hikers, but also to a variety of endangered animals and plants that have found entry to the Red Book of Russia, a collection of the rarest species native to the country.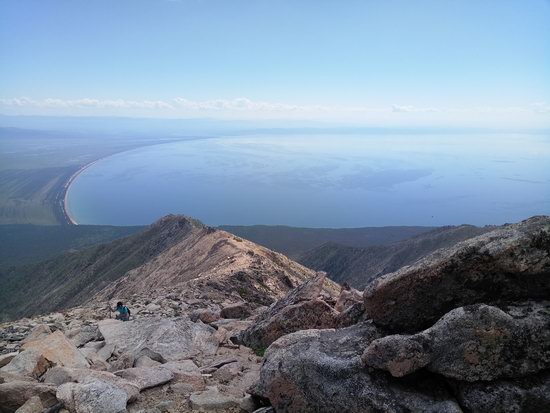 Lake Baikal is one more nature wonder that is worth visiting, UNESCO world heritage site. Lake Baikal is a unique natural object, the richest spiritual resource, the international symbol of Russia. Baikal is the deepest and the oldest (25 million years) lake in the world. It takes the first place in the world for the volume of water (23,000 cubic kilometers) which is 20% of the world's reserves of surface fresh water and more than 90% of Russian freshwater reserves.
The most common image of Lake Baikal is summertime Baikal when you see a dark blue sapphire water, thick green forests along the banks. But the Lake is beautiful in all seasons. In autumn, when the Taiga becomes multi-colored, the weather is unpredictable, and the banks are completely empty, Baikal can win all hearts. In winter the view is even more exotic – if you once see the Baikal ice, transparent as crystal one, the impression will remain with you forever.
Explore the most eastern part of Russia, usually the final stop of the Trans-Siberian Railway tour – the city of Vladivostok. Being the home of the Russian Pacific Fleet, Vladivostok plays an integral role in Russian international politics and diplomacy.
The territory of Pervomaisky district of Vladivostok (Popov Island) is part of the first marine reserve in Russia that was established in 1978 to preserve and study the unique natural complexes of the water area and islands of the Peter the Great Gulf of the Sea of ​​Japan. The water and the bottom of the reserve are inhabited by more than 5,000 species of animals and plants. It contains the richest diversity of marine animals and plants in Russia. The most famous are the Far Eastern trepang, Kamchatka crab, and giant octopus. Since 2003, the reserve has been a part of the World Network of Biosphere Reserves.
When you come to Vladivostok, you will see where the world's greatest ocean meets the largest continent. It is a very magnetic place where almost all the time is sunny weather and people here love going for boat rides visiting the beautiful bays.
4. To feel the real Russian soul.
What is the real Russian soul? This topic needs a separate article. Ask any Russian and you will hear a long story – a mixture of proud, joy, historical background and melancholy.
During the Trans-Siberian Railway Tour, you will meet a lot of people full of different fate. They will be very hospitable, open, and they will do their best to make your trip the best and to resolve any of your problems.
When you are in train usually people behave nicely. They will find a way to communicate because they have a long way and not much entertainment. It is normal if someone proposes you to share food, and it is okay to say "yes".
Take a chance to visit Russian dacha – the summer country house with a small garden. Some families move there for the whole summer season from May till September, others visit for the weekends. Usually, it is the favorite place of the elder generation to spend their time and to grow enormous harvests. Then to save it for the winter pickling vegetables and making jams from all kinds of berries and fruit. Of course, each granny has her own recipe.
Make a cooking class with a Russian local guide's family and cook some Russian cuisine food. Beef Stroganoff, cabbage soup called Schshi, beetroot soup Borscht, Rye bread, Russian cottage cheese pancakes – Syrniki made with a secret recipe will not let you feel hungry and you will be able to cook it yourself when you come back home.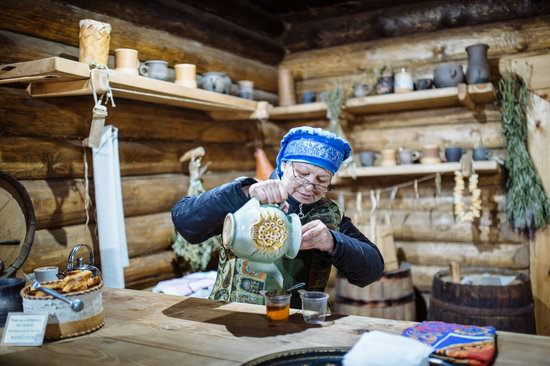 5. To become a train-guru.
Train traveling is very charming, impressive and moreover one of the most ecological means of transport. You will change trains and have a great chance to explore Russia from a local perspective.
A train will become a home for you for some period and train assistants will become your family. You will know what to eat on the train, how to make tea, how we call train assistants. You will try Russian homemade pies that can be bought at train stops, and you will definitely be able to write your own article "how to spend 40 hours in a train and not to get crazy".
Some tips are already there: take your time to read some Russian guidebooks. Share some tea with your neighbours or just enjoy the scenery. It's very beautiful!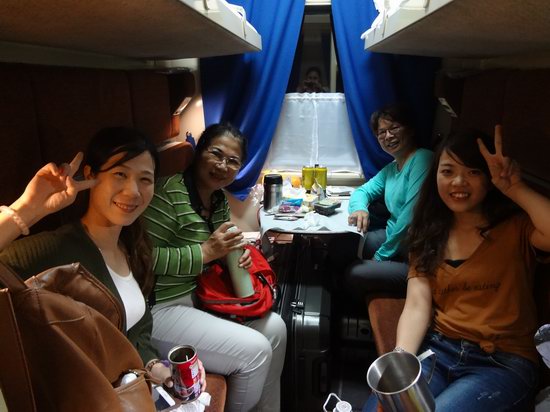 This article is compiled with love to Russia by local tour operator ExploRussia whose favorite is to arrange trips across the Trans-Siberian Railway.
Tags: No tags
<< The Oldest Monastery in the Tver Region
No comments yet.