In Russia, there is a phrase "Potemkin villages" which means fake things made to impress. It originates from a historical myth of fake villages built on the orders of Prince Potemkin along the route of the Russian Empress Catherine II during her visit in the northern Black Sea region in 1787.
In a remote region recently captured during the war with the Ottoman Empire, she saw numerous buildings, troops, prosperous population. These achievements surprised not only the Empress, but also foreigners, who were traveling with her.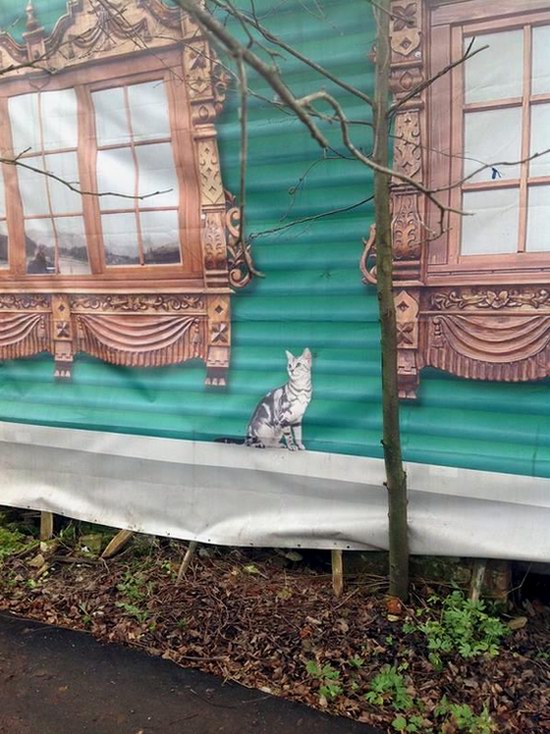 More than 200 years later… In early November, the old falling apart but at the same time having the status of historical monuments houses in Suzdal (famous Russian city-museum) were wrapped in banners.
On the banners you could see not only the facades, but the flower pots, cats and even green foliage of trees. The only lack was the absence the happy faces of Suzdal residents in the windows probably because of security reasons.
All the fuss was conducted in anticipation of the visit of Vladimir Putin, who however did not deign Suzdal his visit, so the efforts of local officials crumbled. Photos by o-dimitrios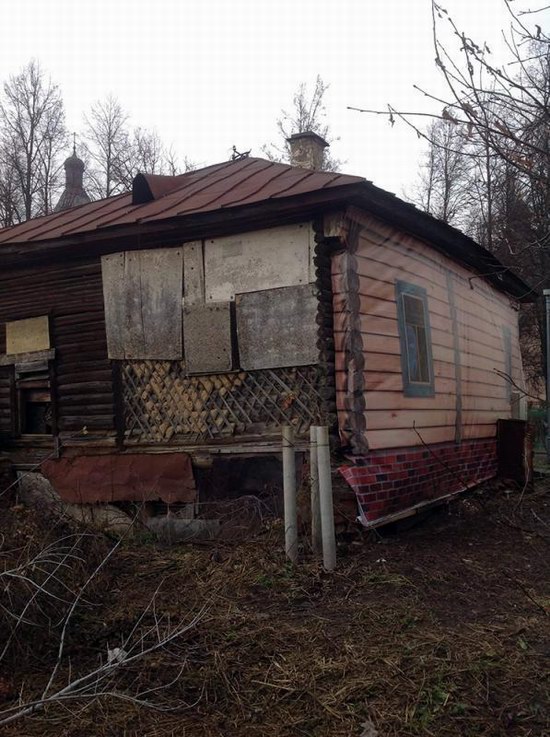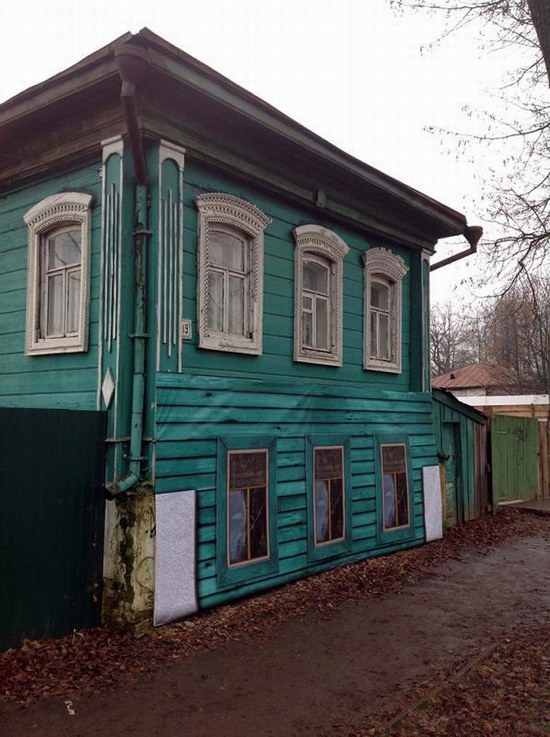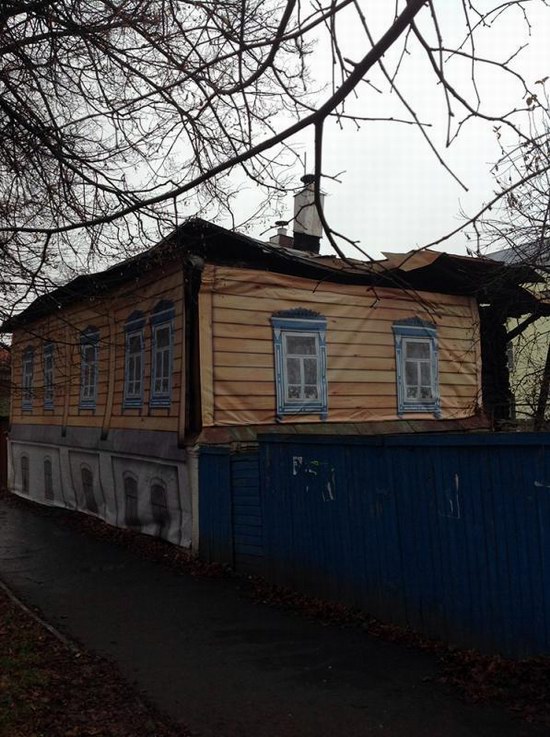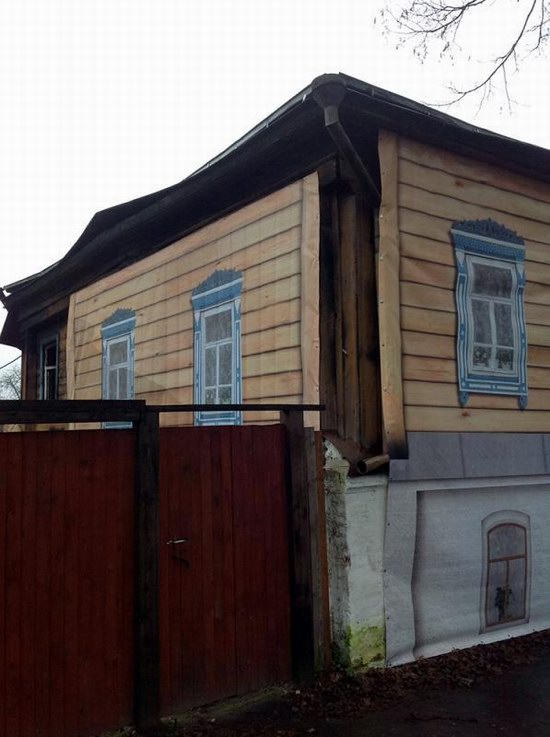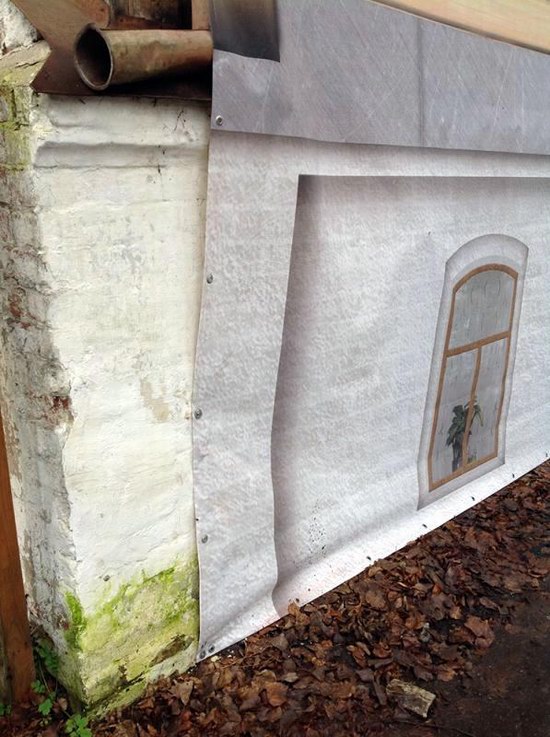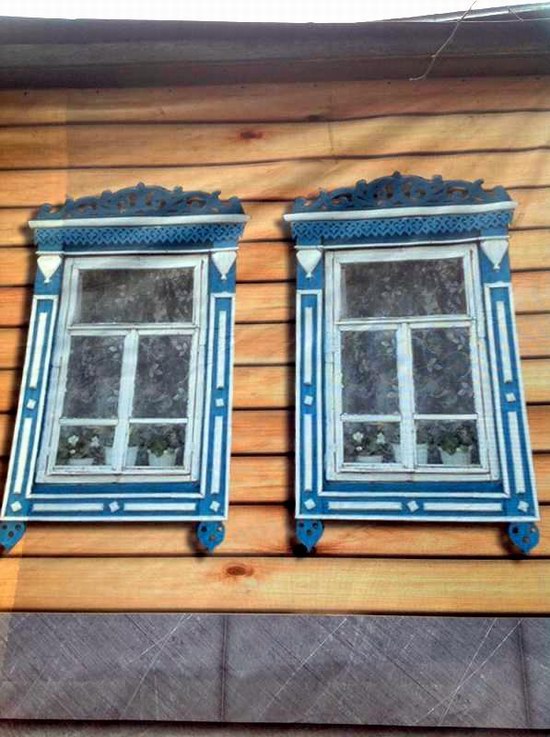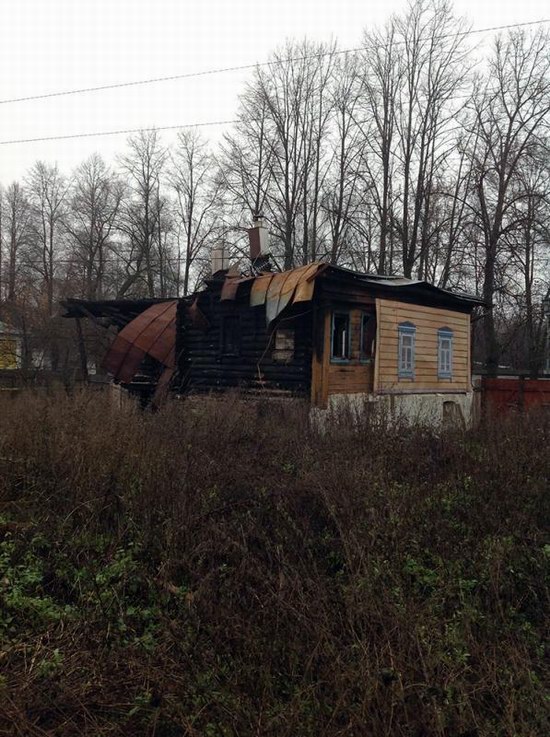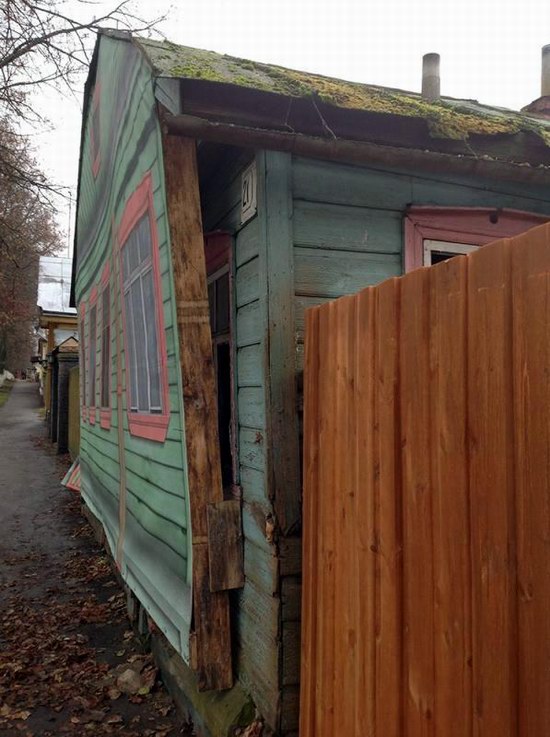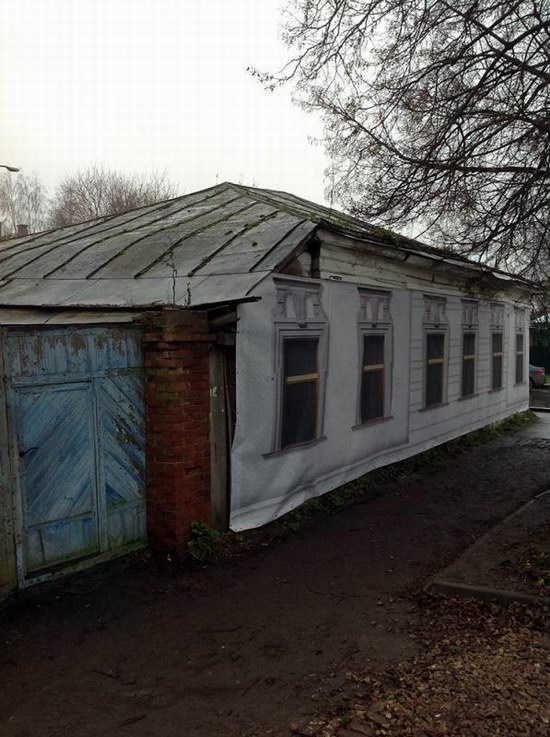 The facade for the "Emperor"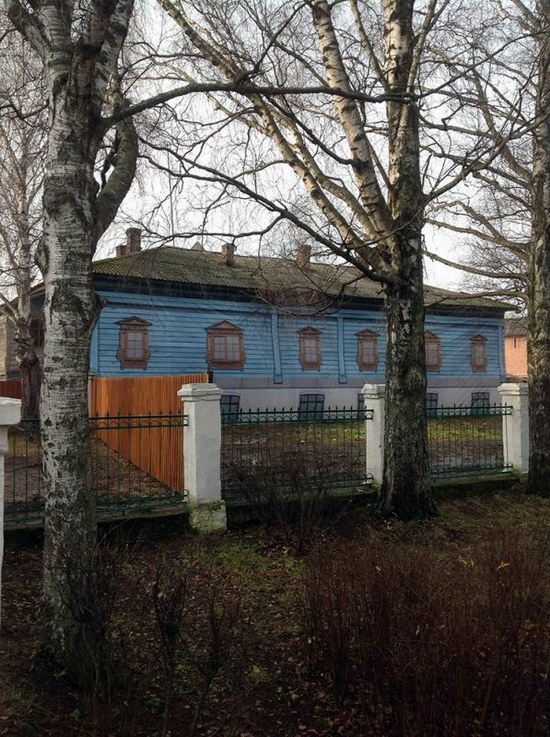 The facade for the people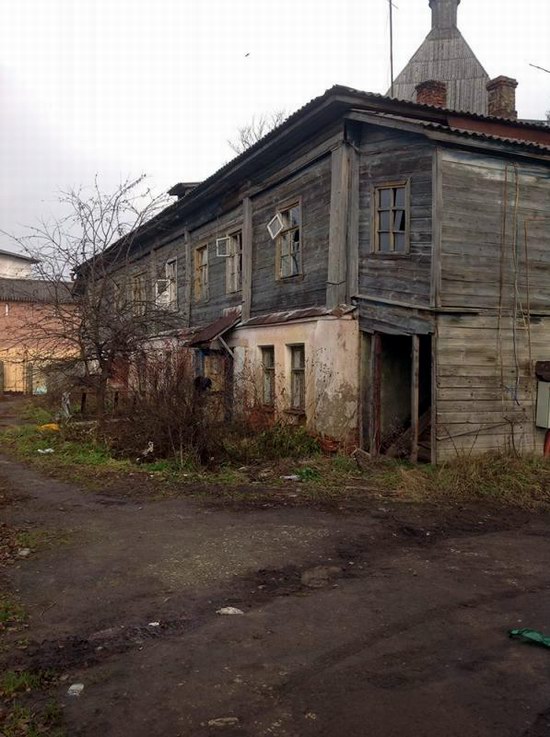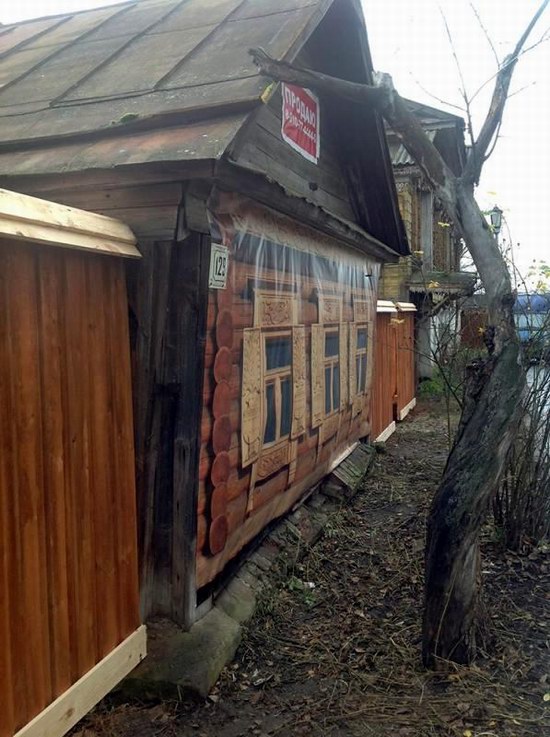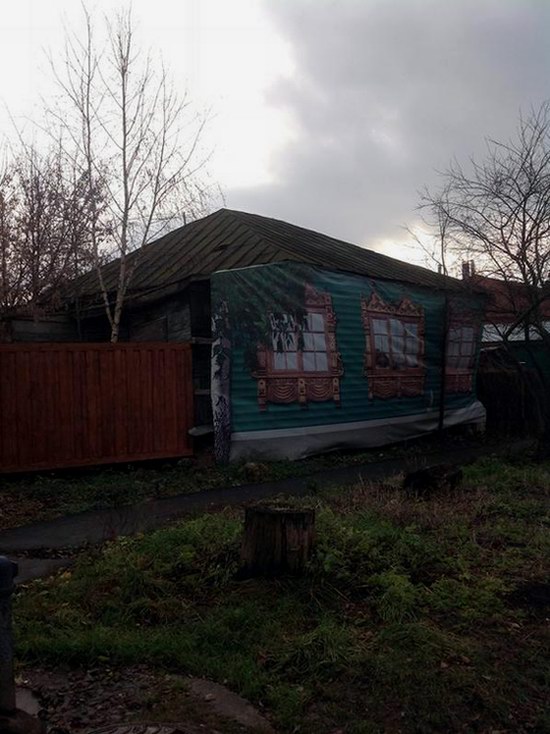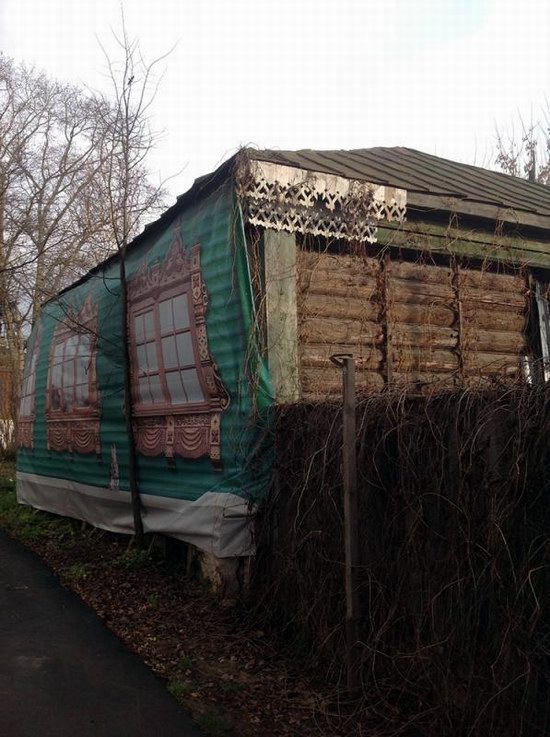 Tags: Suzdal city
<< Sand dunes in the middle of Siberia
No comments yet.