The Russky (Russian) Bridge is a cable-stayed bridge located in Vladivostok. The bridge connects Nazimov Peninsula and Novosilsky Cape on the Russky Island.
Construction of the bridge started September 3, 2008 as part of the city's preparations for the APEC summit in 2012. The bridge has the world's largest span among cable-stayed bridges (1104 meters), and the highest pylons – 324 meters.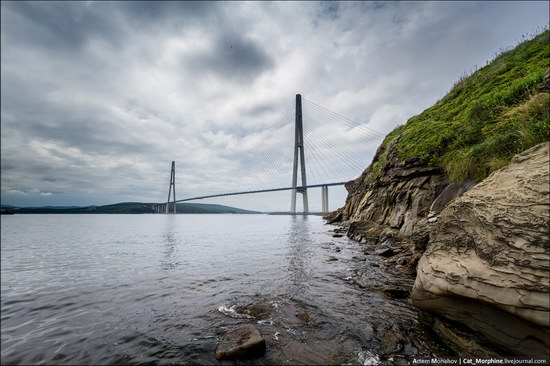 Tourists are not allowed to climb to the top of the pylons so the following unique photos were taken illegally by Artem Monahov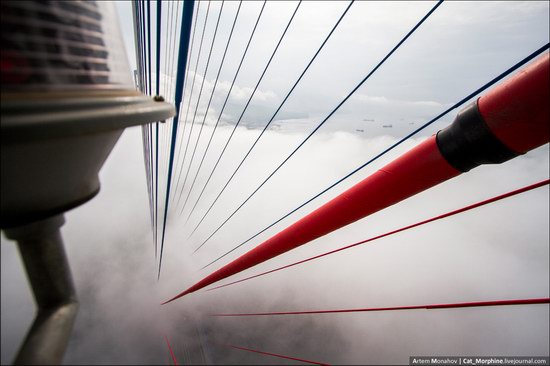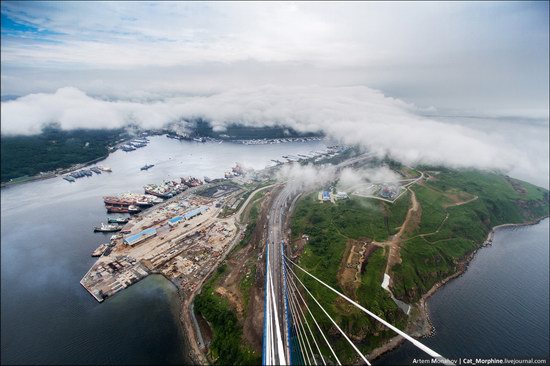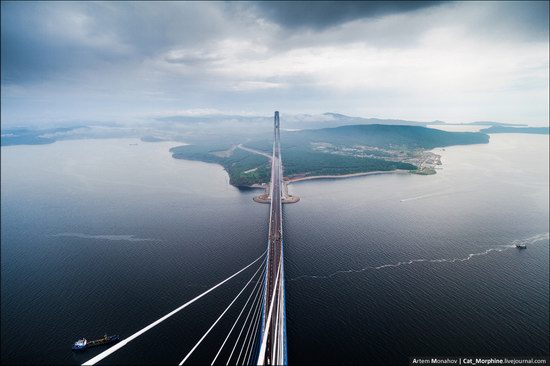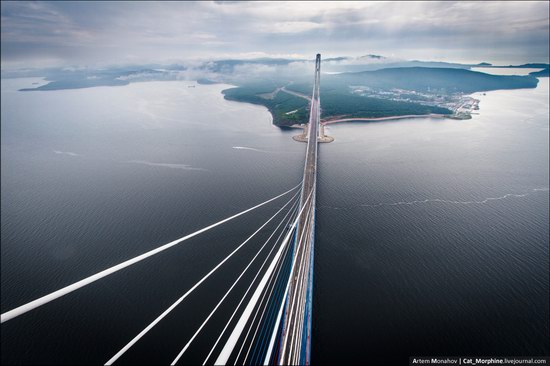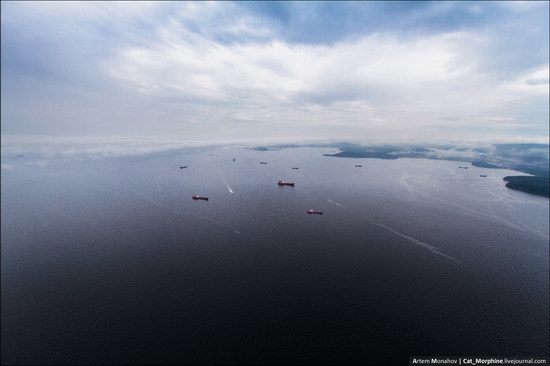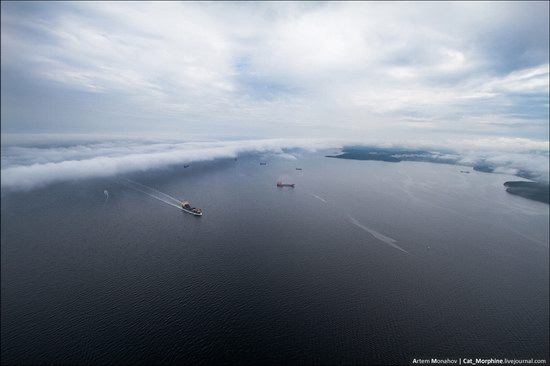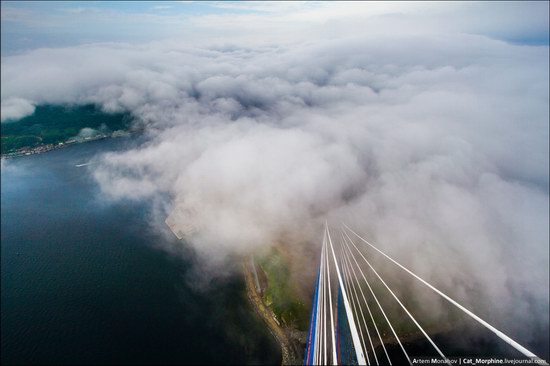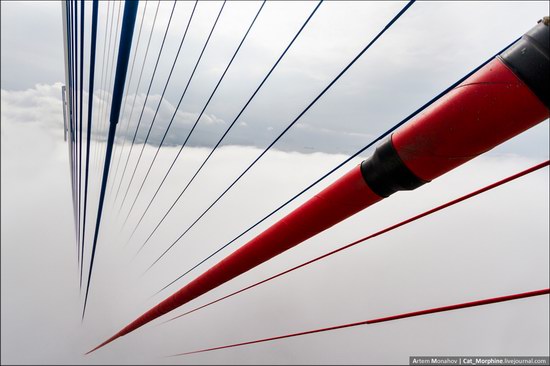 Tags: Vladivostok city
<< Tobolsk – the former main city of Siberia
No comments yet.