Once again, on one of the military training grounds in Russia, this time located in Samara region, the shells exploded. The explosions at the test site near the town of Chapaevsk began on Tuesday evening. About 6,500 people were evacuated from the nearby Nagorny village to Chapaevsk.
Explosions rocked during disposing of ammunition. The total number of shells stored at the site was about 13 million. According to recent reports, one person died and 34 were injured in the blasts, because the explosions also hit the nearby highway.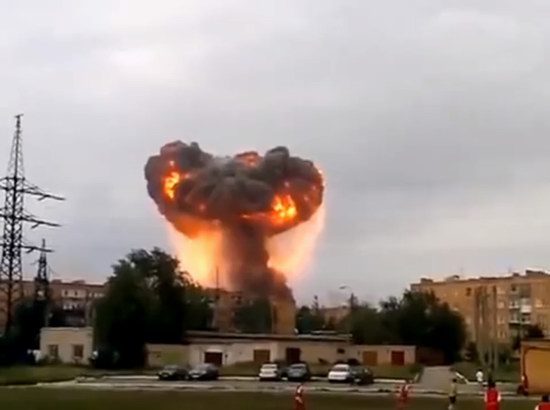 Over 1.5 thousand people and 230 pieces of equipment, eight aircraft, and two fire trains are involved in the fire fighting.
Tags: Samara oblast
<< Sergiev Posad – the pearl in the Golden Ring of Russia
No comments yet.