The Svyato-Vvedensky Island Convent is located on an island in the middle of Lake Vvedenskoye, about 4 km from the town of Pokrov in Vladimir Oblast.
It was founded by the monks Sergius and Timothy at the very end of the 17th century. They retired to an island in the middle of the lake and built a wooden chapel and a wooden cell there. Their seclusion, according to legend, did not last long. Soon other people wishing to join them began to come here. Svyato-Vvedensky Island Convent on Google Maps. Photos by: Vadim Razumov.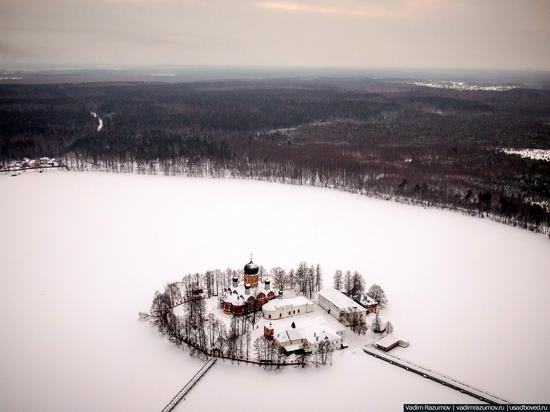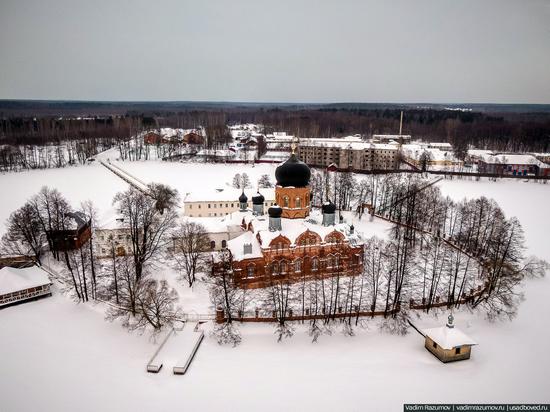 In 1918, the Svyato-Vvedensky monastery was closed, its property was nationalized. Divine services in the former monastery churches took place until 1924. The rest of the island buildings and the territory of the island itself were used first as a home for the elderly and disabled, then as an orphanage. In 1932, it became a penal colony for female teenagers.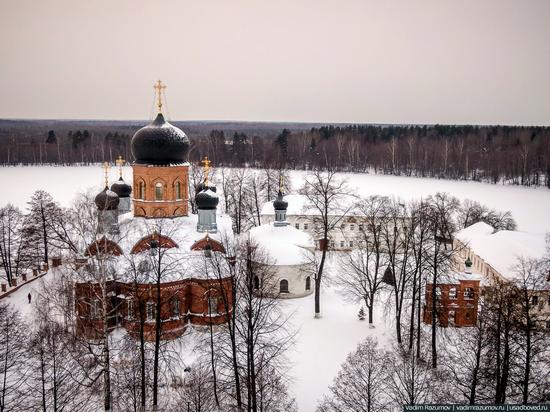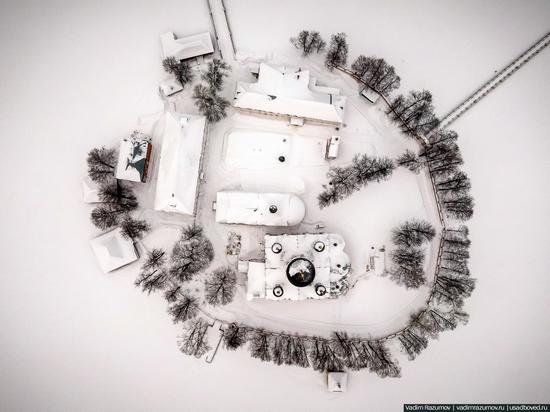 In 1991, the complex was returned to the Russian Orthodox Church. In 1995, it was given the status of a convent.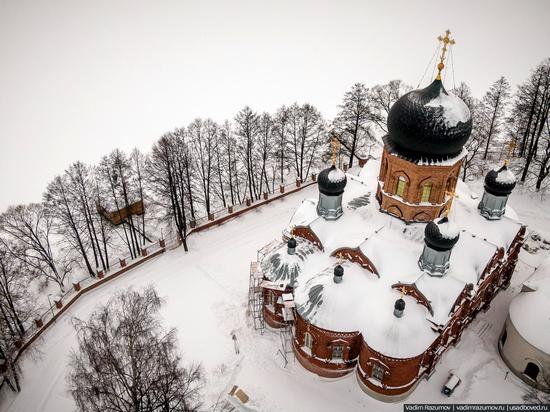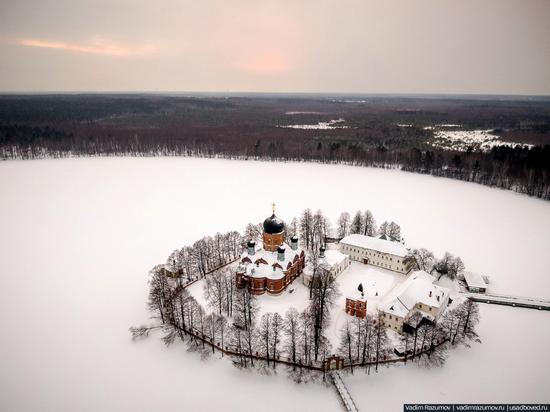 Tags: churches · Vladimir oblast
<< Amazing landscapes of mountainous Ingushetia
No comments yet.