Nikola-Lenivets is a village located in the Dzerzhinsky district of the Kaluga region, on the Ugra River.
Today, on the initiative of the artist Nikolai Polissky, Nikola-Lenivets is known as an art park, where you can find an extensive collection of architectural and artistic objects. The festivals "Arhstoyanie" and "Night of New Media" are held here too. Photos by: Alexandr Lipilin.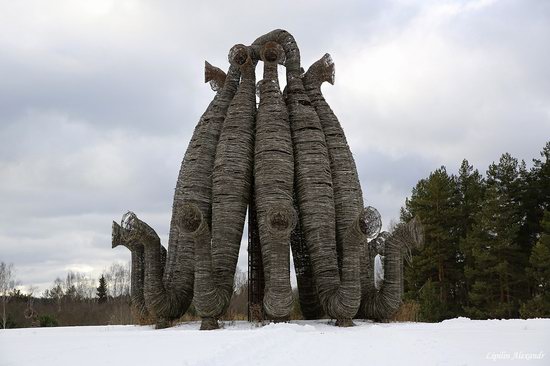 Nikola-Lenivets is also a specially protected natural and historical territory in the National Park "Ugra".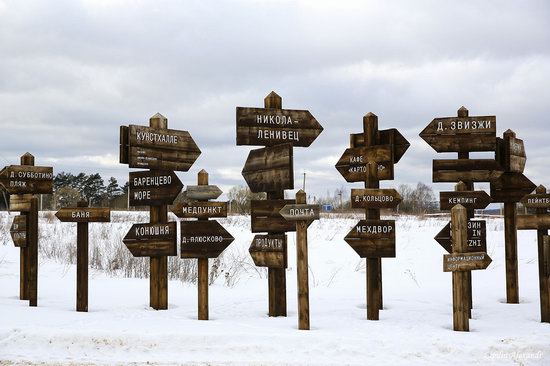 In winter, this unusual place is not crowded, but deep snow makes it almost impossible to view the objects from all sides. So it is better to visit it in summer. Nikola-Lenivets on Google Maps.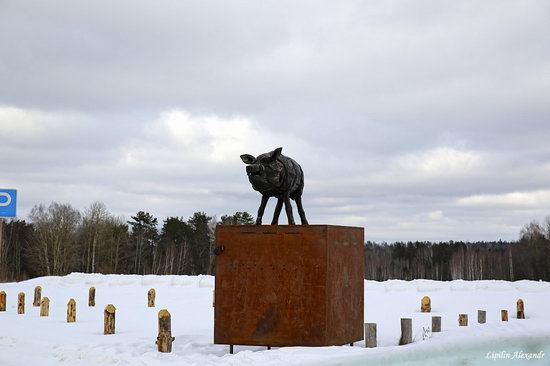 Beaubourg.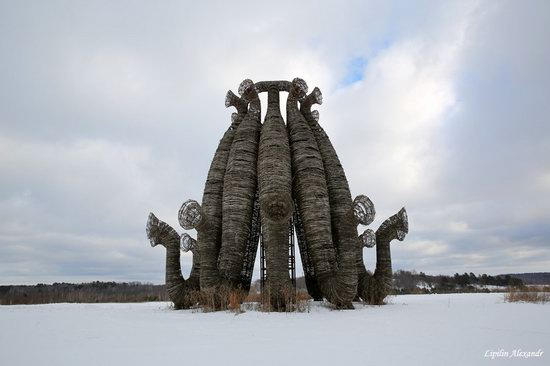 White Gate.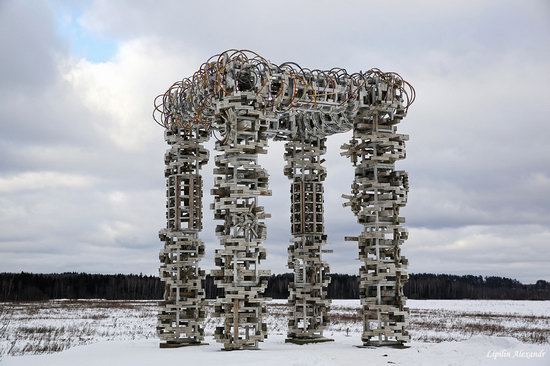 Woodpeckers vs weevils.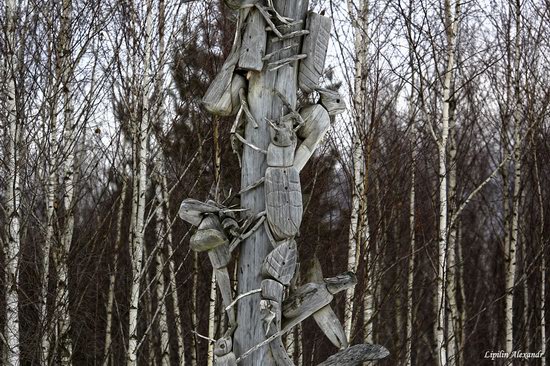 Universal Mind.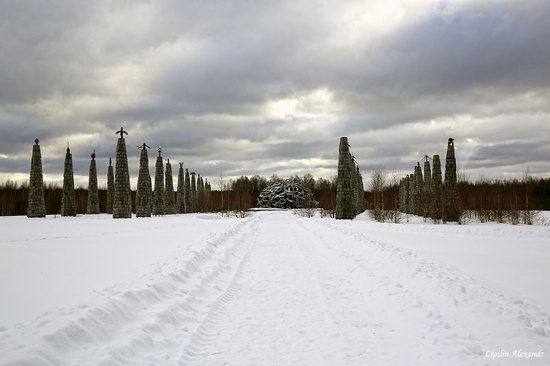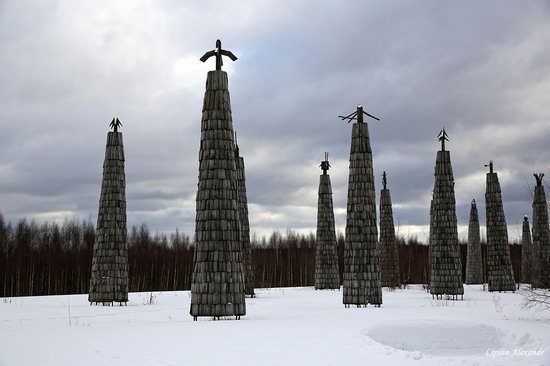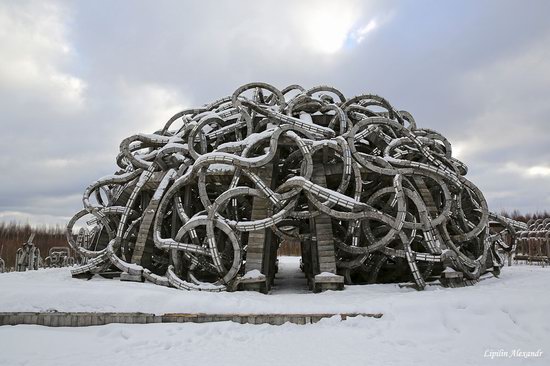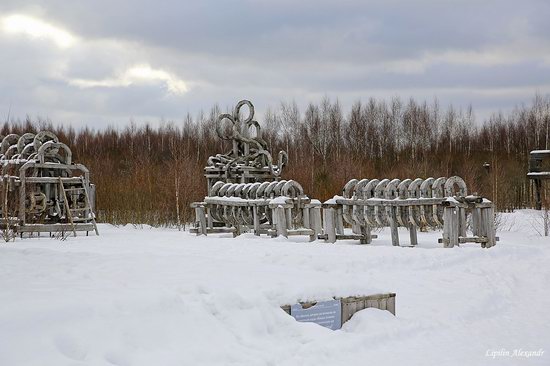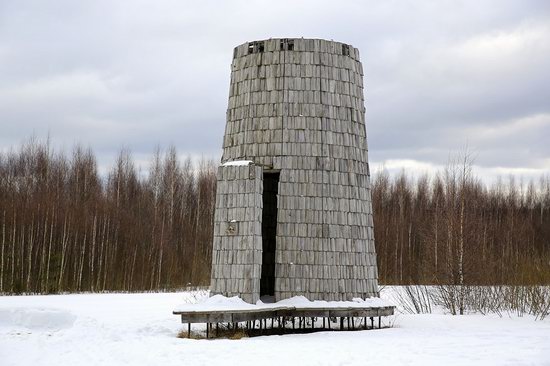 Holy Trinity Church.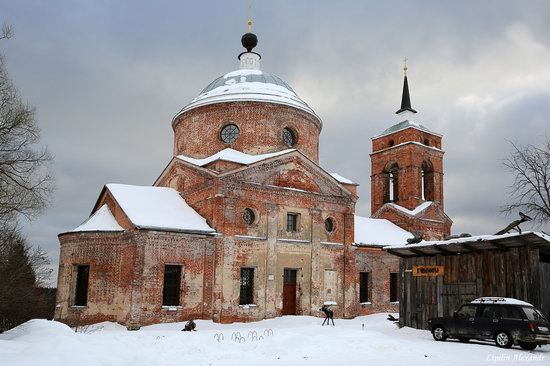 Lighthouse on the Ugra.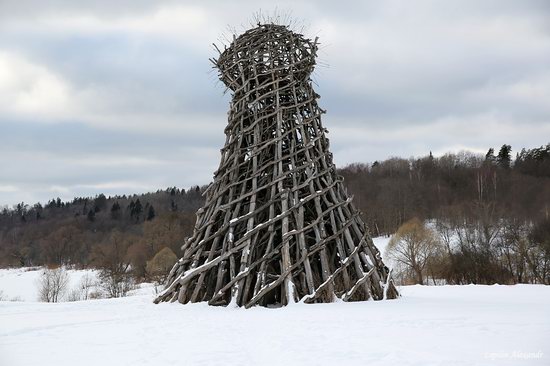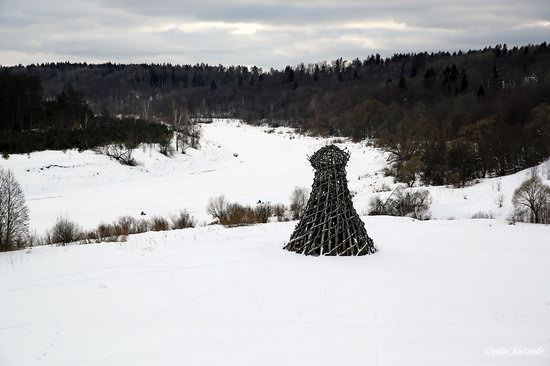 Nikola's Ear.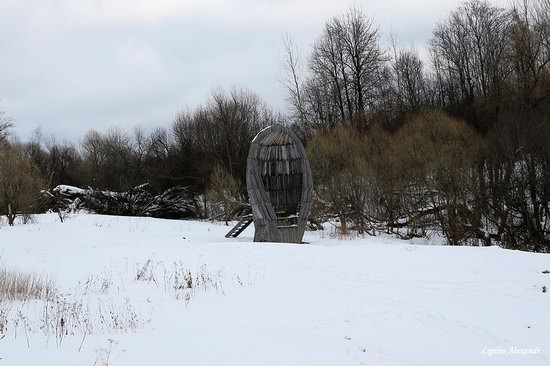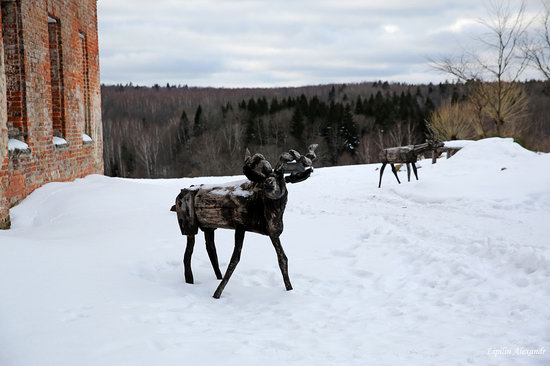 Golden Calf.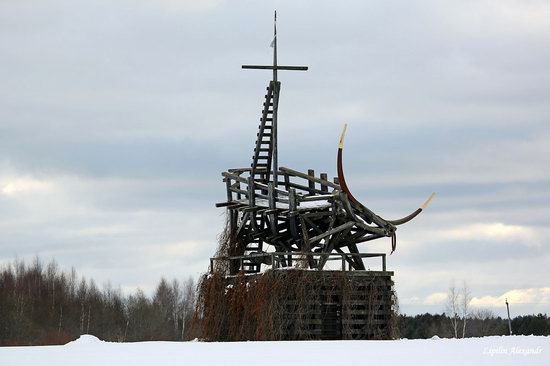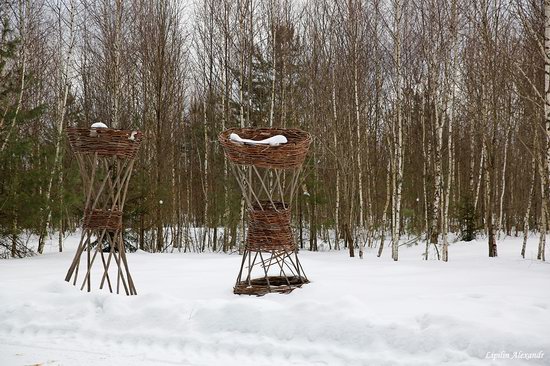 Arch of Bernasconi.
Rotunda.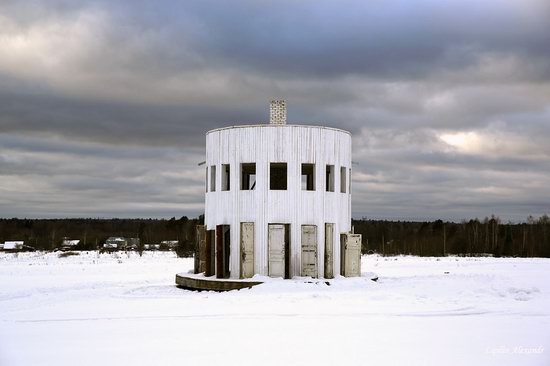 Sky Assault.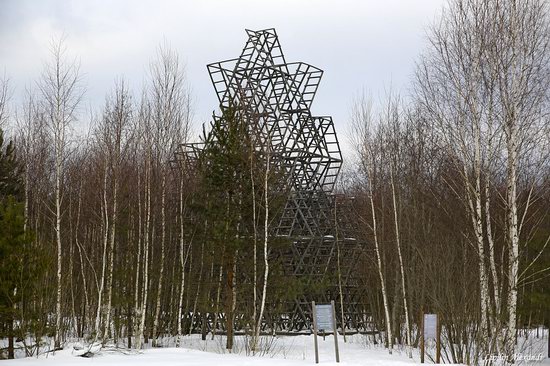 Lazy Ziggurat.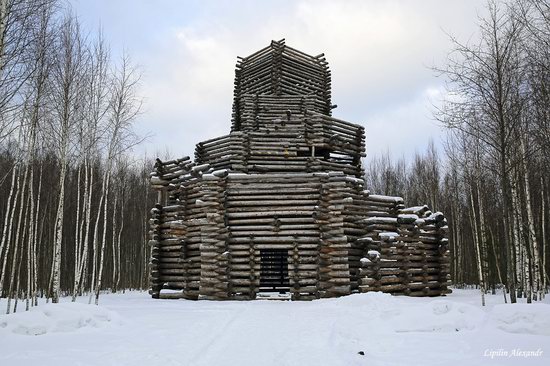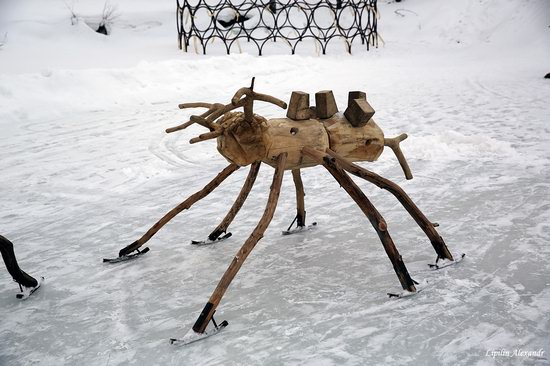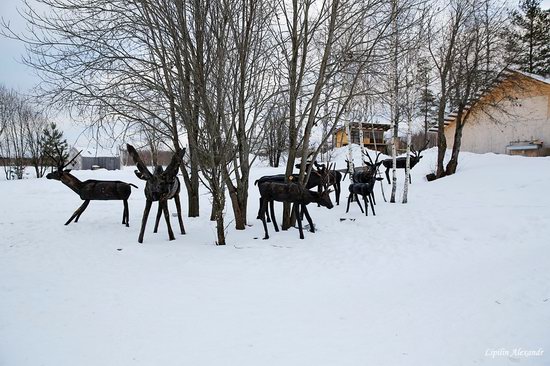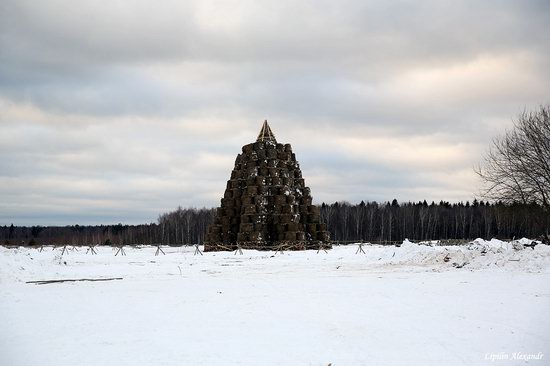 Firebird.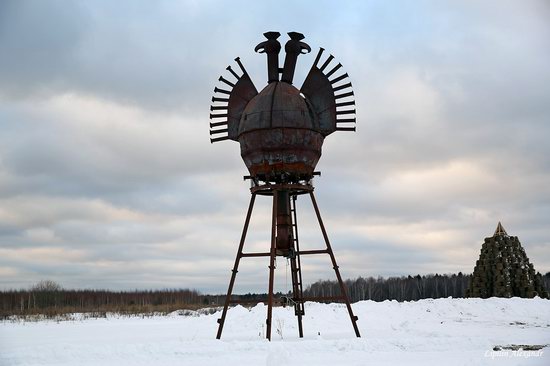 Tags: Kaluga oblast
<< Stalin's Soviet Union – Moscow in 1953-1954
No comments yet.