Ivolginsky Datsan "Khambyn Khuree" ("Abode of the Wheel of Teaching, bringing happiness and full of joy") is a Buddhist monastery-university, the center of the Buddhist traditional Sangha of Russia, which is the largest Buddhist community in Buryatia and one of the largest in the country.
This monument of history and architecture is located in the Republic of Buryatia in the village of Verkhnyaya Ivolga, about 36 km west of the center of Ulan-Ude, the capital city of the republic. Ivolginsky Datsan on Google Maps. Photos by: Alexandr Lipilin.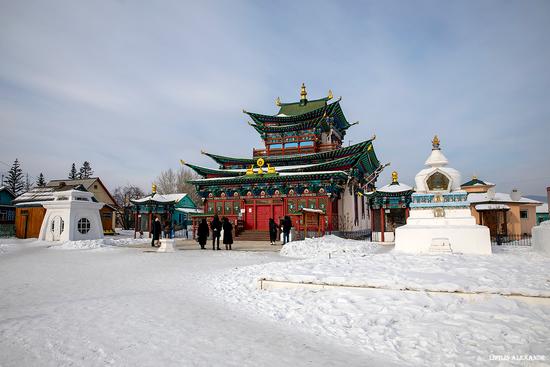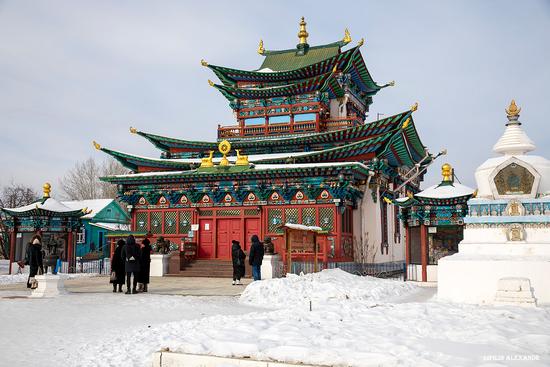 The Buddhist tradition in the USSR was completely destroyed in the 1930s. At the end of World War II, churches, mosques, and datsans began to reopen in the country. The decision of the Council of People's Commissars of the Buryat-Mongolian Autonomous Soviet Socialist Republic of May 2, 1945 allowed the construction of a new Buddhist temple in the Sredny Ivolga ulus.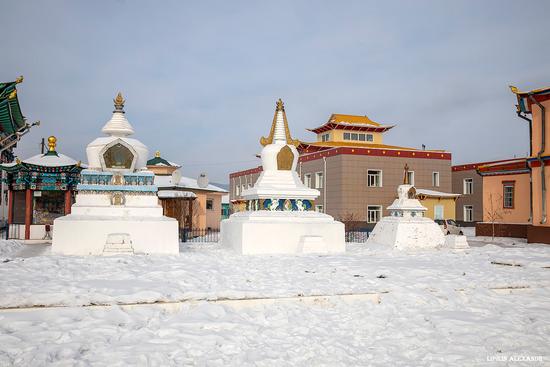 In 1951, the authorities officially allocated land for the monastery complex. Most of the temples of Ivolginsky Datsan were built in the 1970s. In 1991, a Buddhist university was opened. Today, more than 200 students are studying here at four faculties: philosophical, tantric, iconographic, and medical.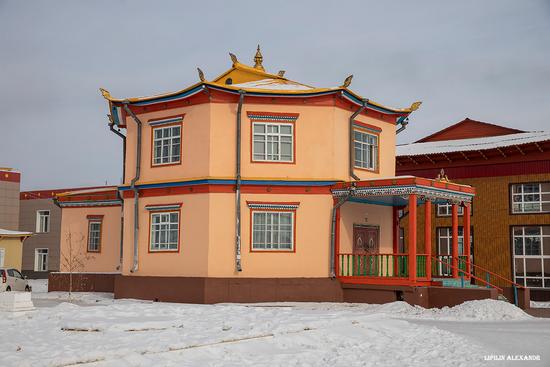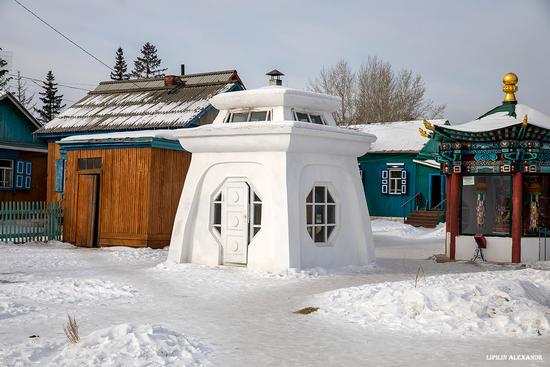 In 2019, a museum of the history of the center of traditional Russian Buddhism was opened in the building of the Buddhist University in Ivolginsky Datsan.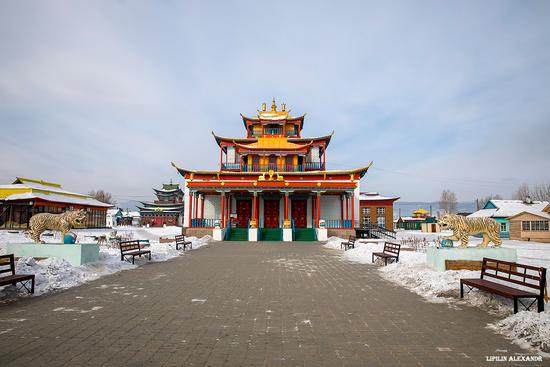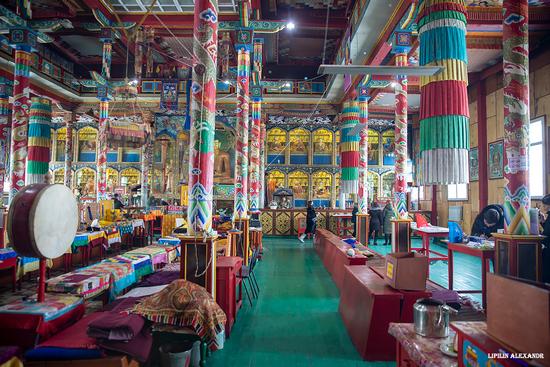 Behind the fence of the datsan on the south side there is a small stadium where competitions are held in traditional Buryat sports – wrestling, archery. To the east of the datsan there is a hippodrome.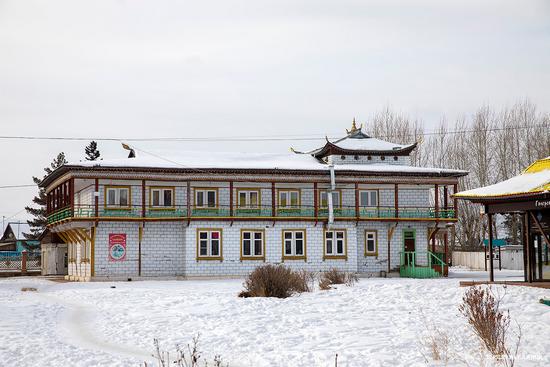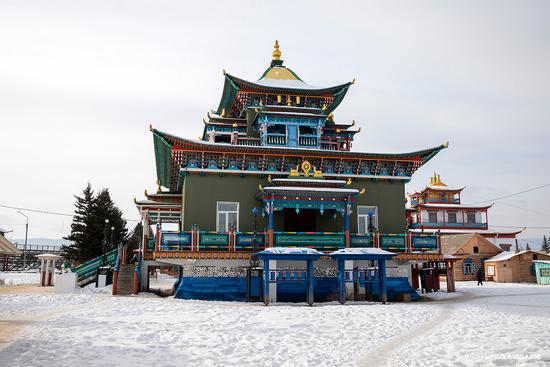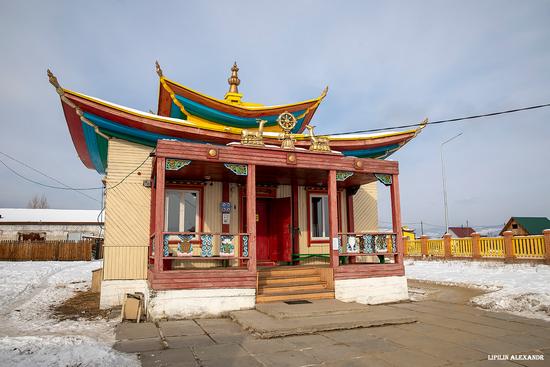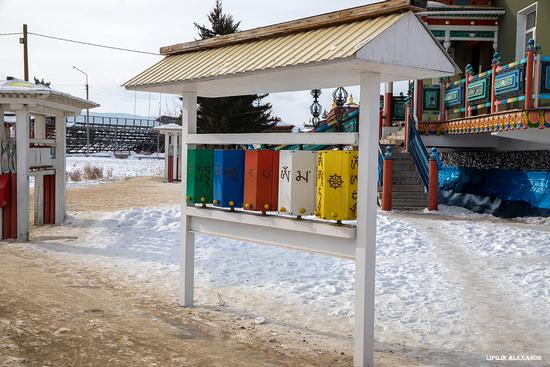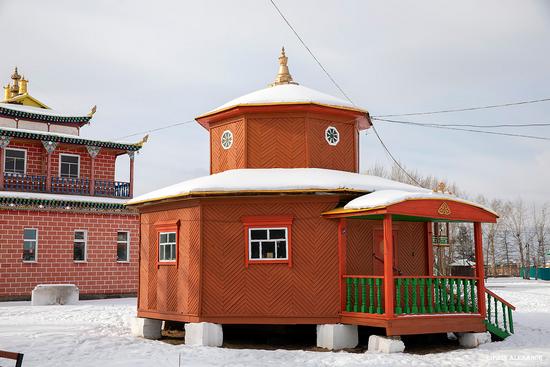 Tags: Buryat Republic · Ulan-Ude city
<< Architecture of the historical town of Kineshma
No comments yet.