Tolbachik is a volcanic massif located in the east of Kamchatka. It consists of two major volcanoes – Ostry Tolbachik (extinct) (3,682 m) and Plosky Tolbachik (active) (3,140 m). Around them there are dozens of smaller ridges and cones.
The lava fields of Tolbachik, a huge river of lava emerged only a few years ago, look like landscapes of Mordor. Tolbachik on Google Maps. Photos by: Anton Petrus.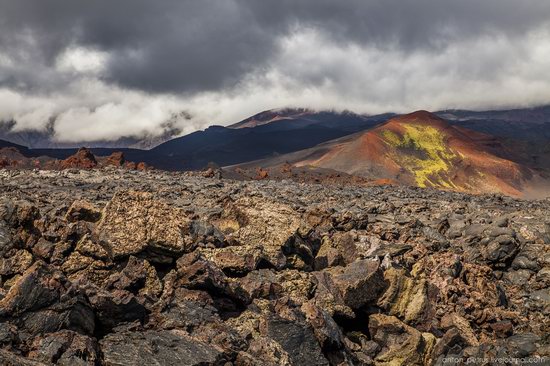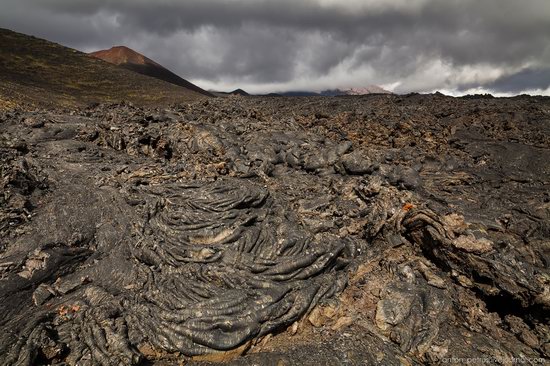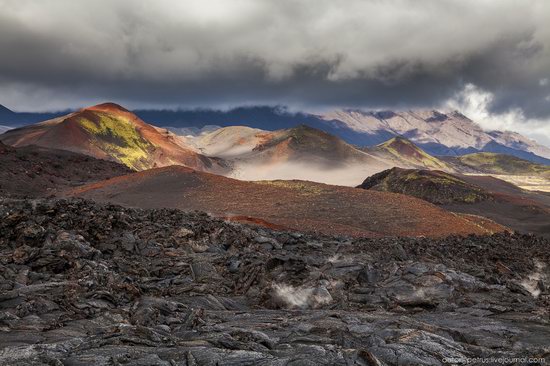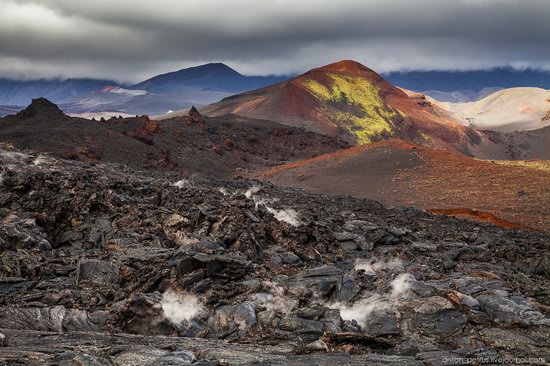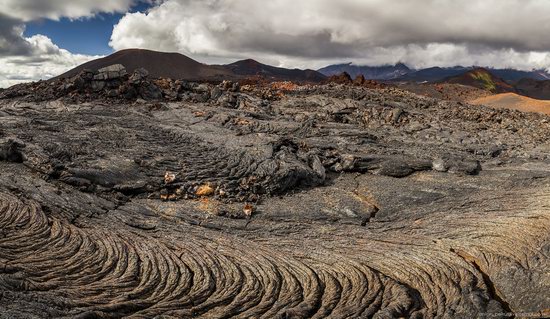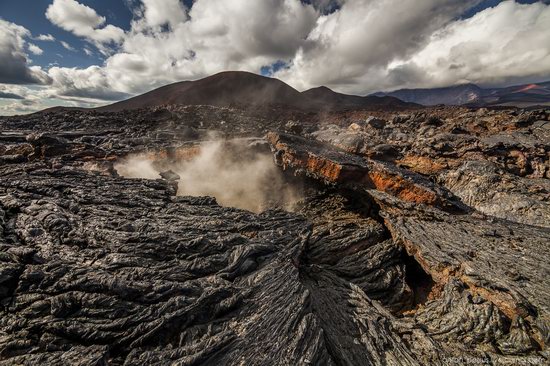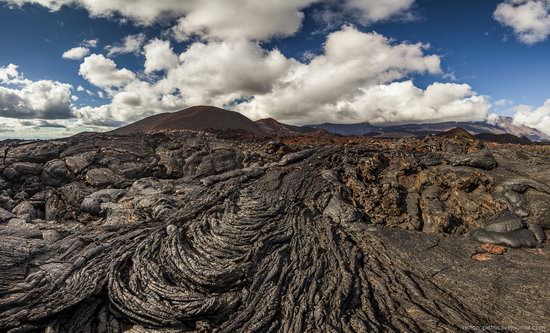 The so-called "dead forest" on the slopes of Tolbachik appeared after the eruption that took place more than 40 years ago, in 1975.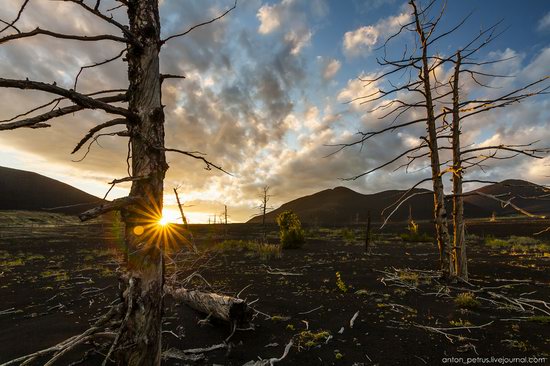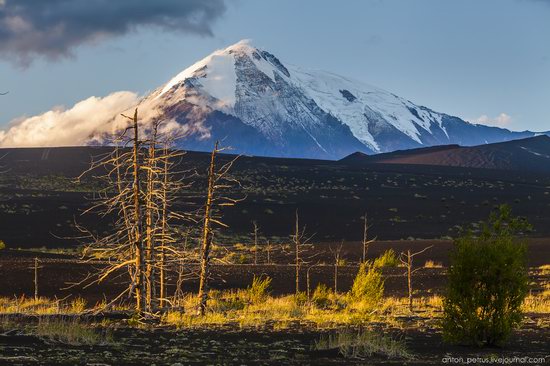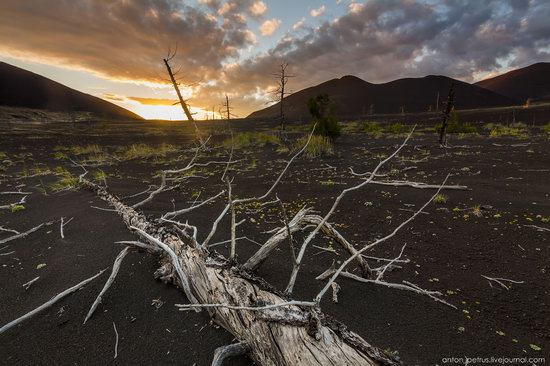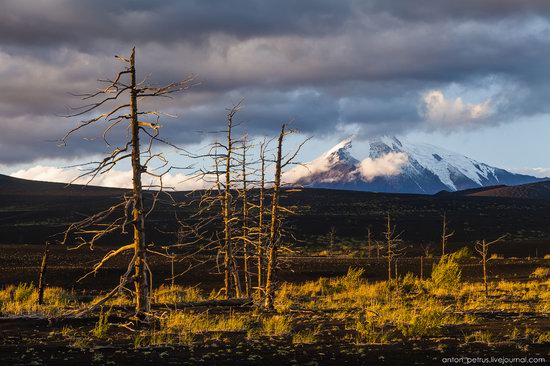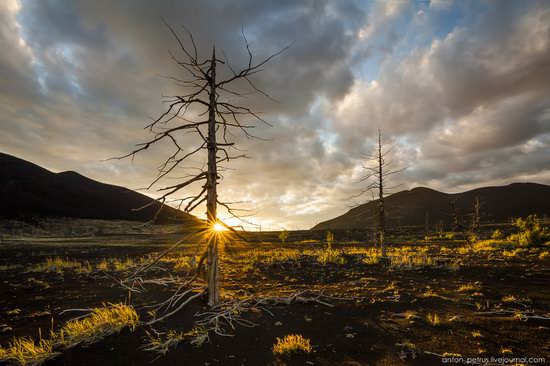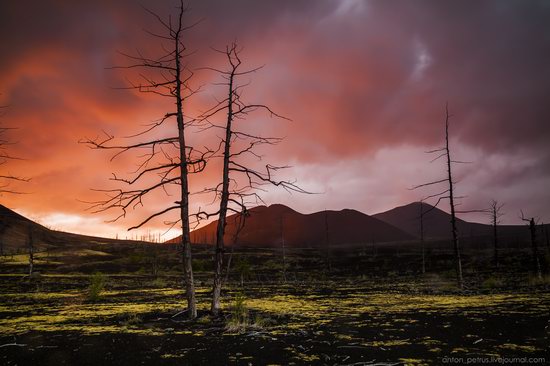 Tags: Kamchatka krai
<< The white waterfalls of the southern Kamchatka
1 comment