Chirkeisk Hydro Power Plant (HPP) is standing on the Sulak River near the village Dubki, in the Buinaksk district of Dagestan Republic. It is the largest HPP in the North Caucasus.
This power station has the second highest dam in Russia (232.5 meters). Also, it is the highest arch dam in Russia. Chirkeisk HPP is located in the narrow gorge bearing the same name.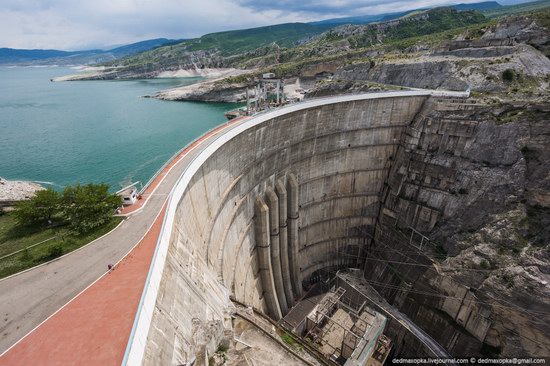 Depth of the gorge is more than 200 meters, width at the top – 300 meters, at the bottom – 12-15 meters. The station has fish farms specializing in trout breeding. Chirkeisk HPP location on Google Maps. Photos by dedmaxopka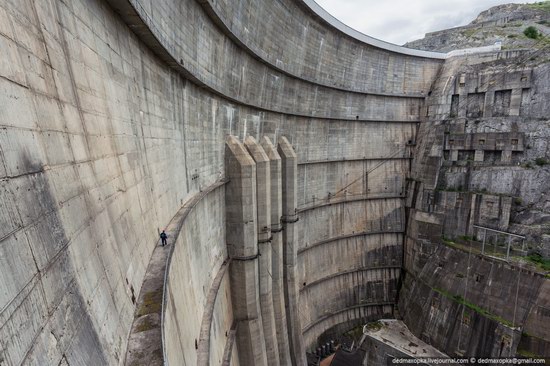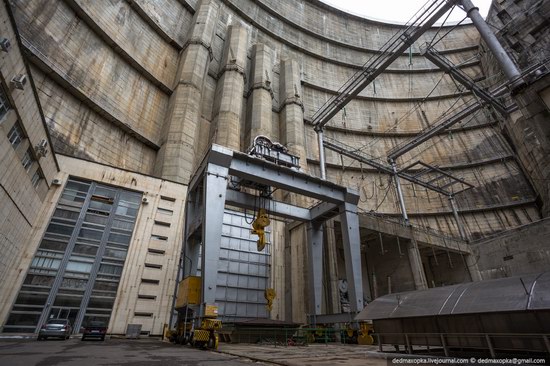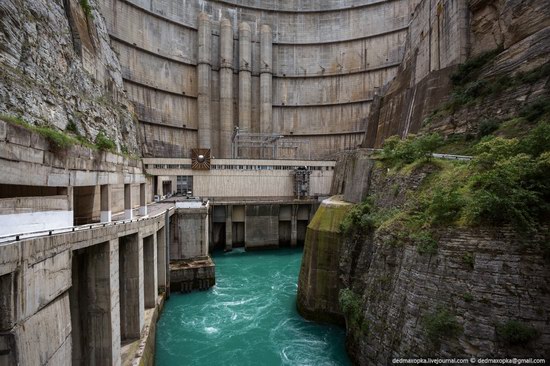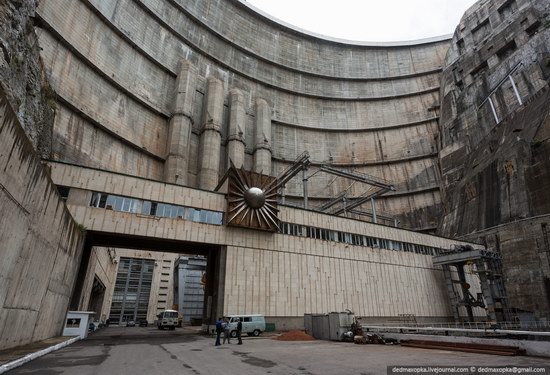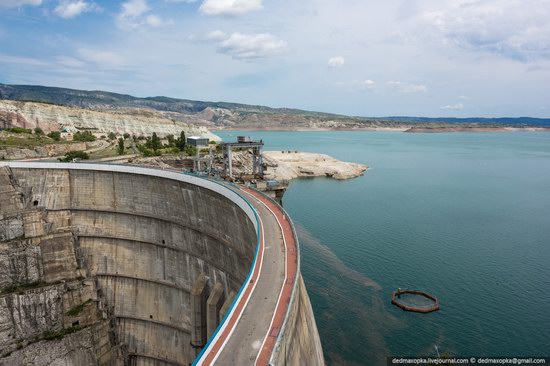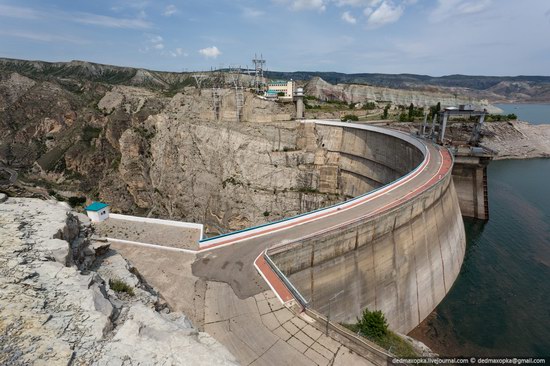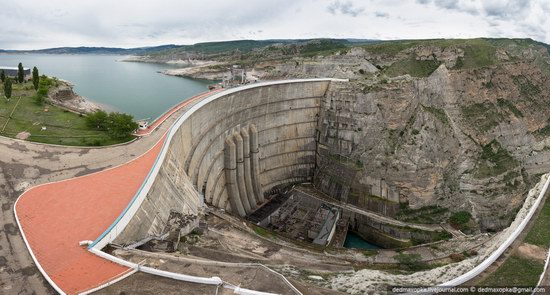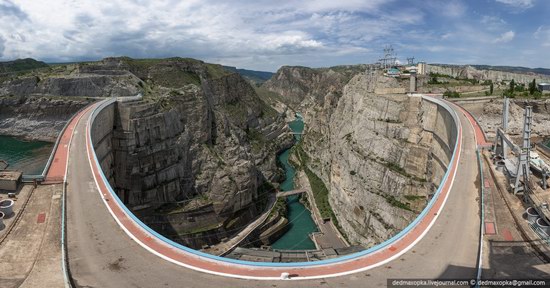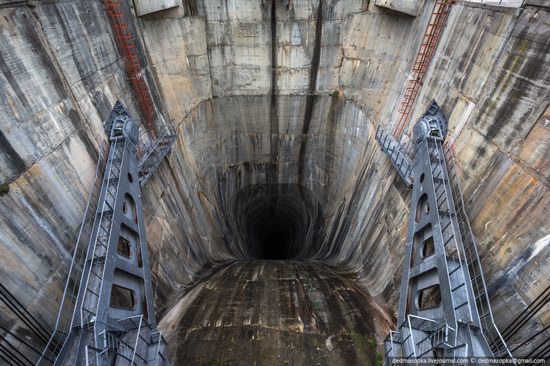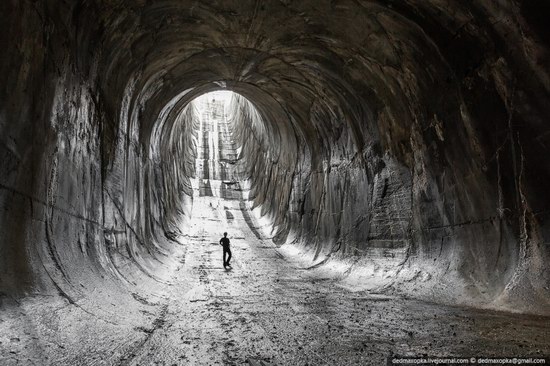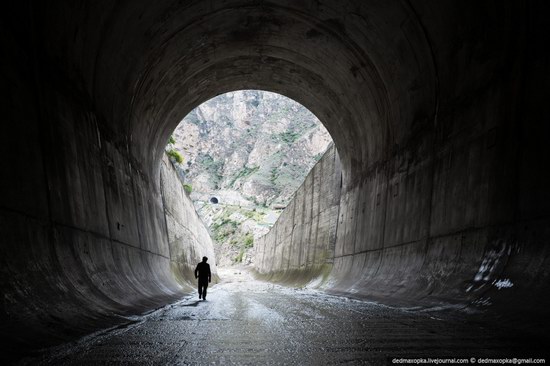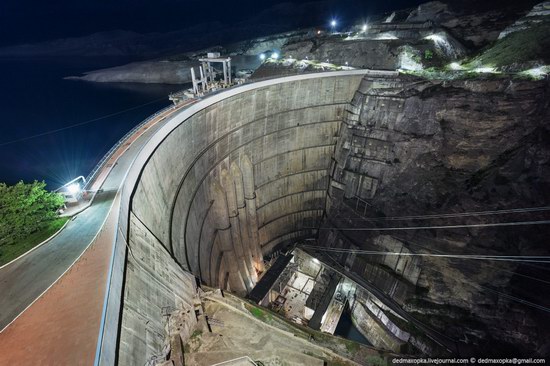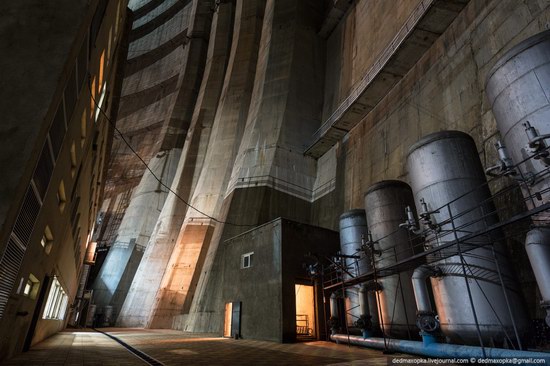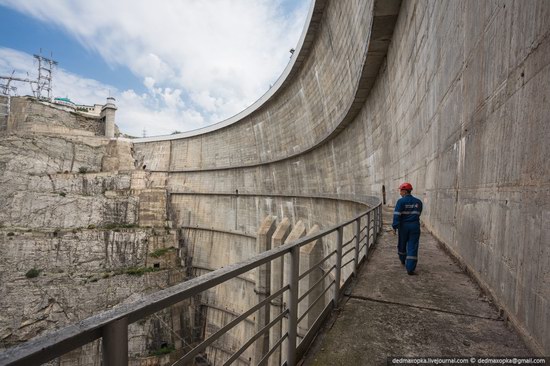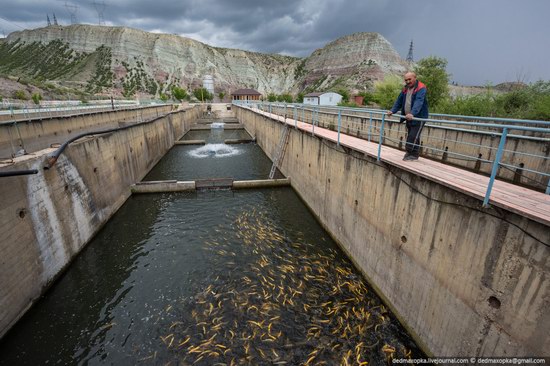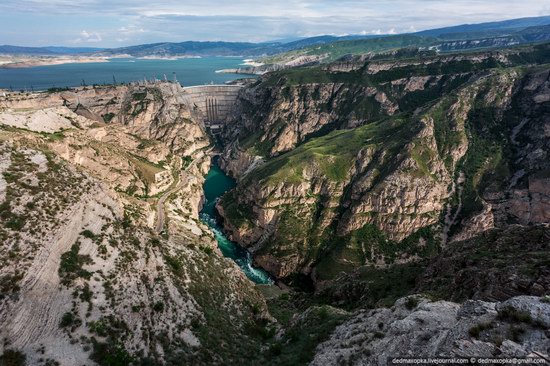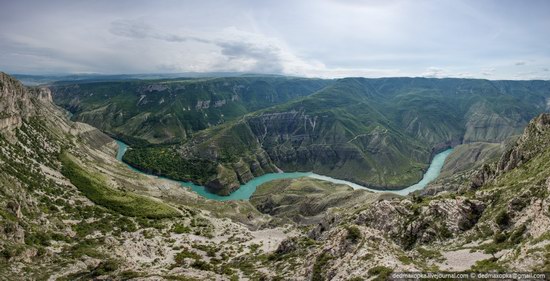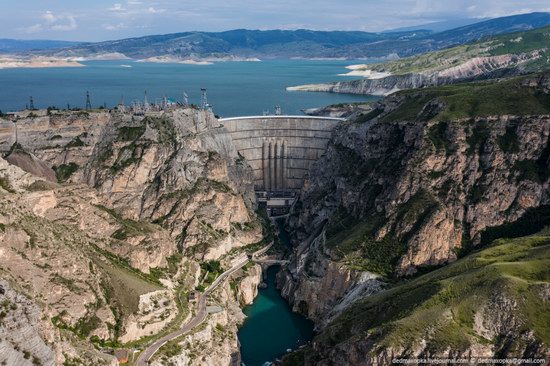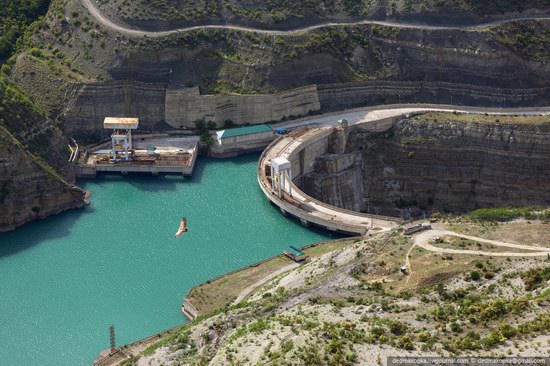 But what is the highest dam in Russia, where is it located? It is the dam of Sayano-Shushenskaya HPP (245 meters) located in Khakassia Republic in Siberia.
Tags: Dagestan Republic
<< Sochi 2014 Winter Olympic Games
No comments yet.