Today, you don't necessarily need to have a drone to look at the city of Tula from above.
In the spring of 2016, the city received a new bronze attraction – a sculpture showing the historic city center as of 1913. Photos by: Sergey Rubtsov.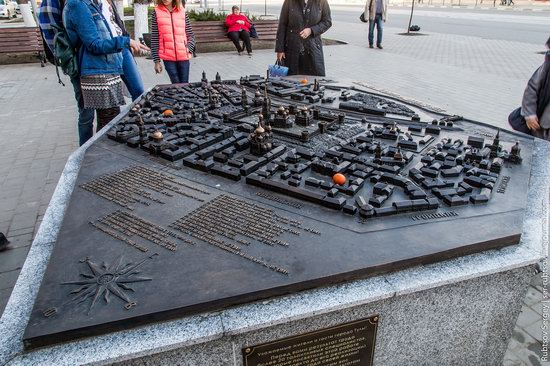 People enjoy photographing miniature buildings and discussing how Tula changed over the past 100 years.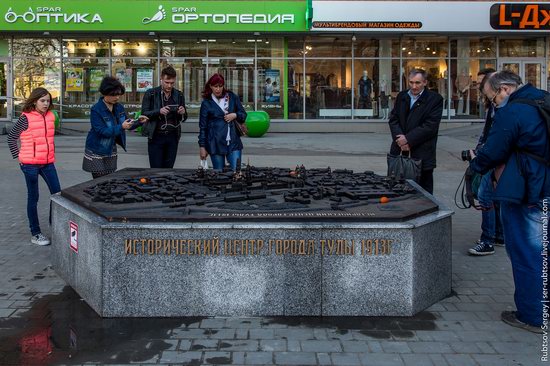 Tula Kremlin.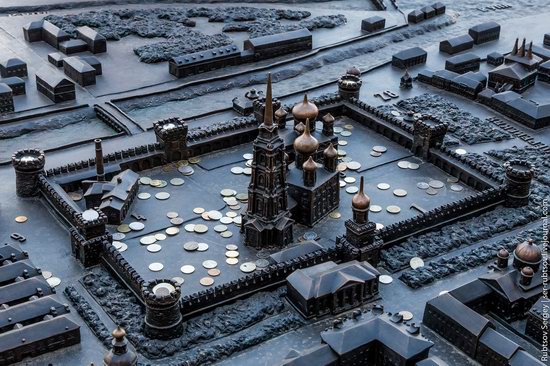 The sculpture is located on Sovetskaya Street, near its intersection with Krasnoarmeyskiy Prospekt.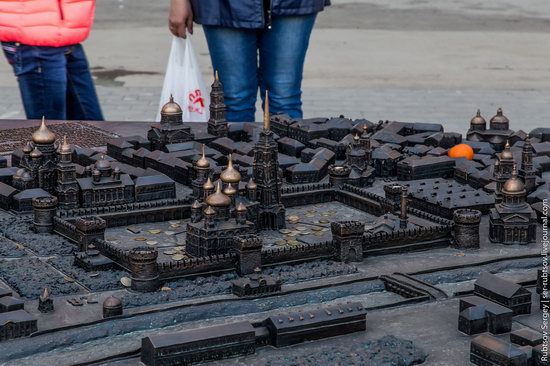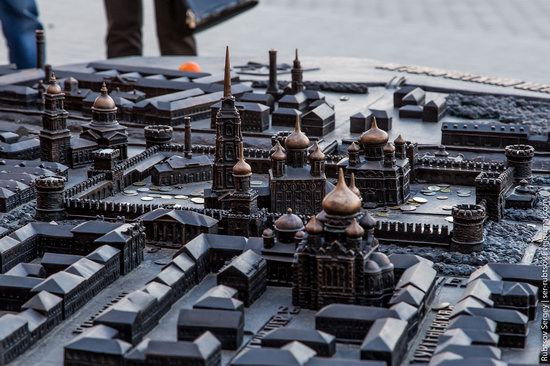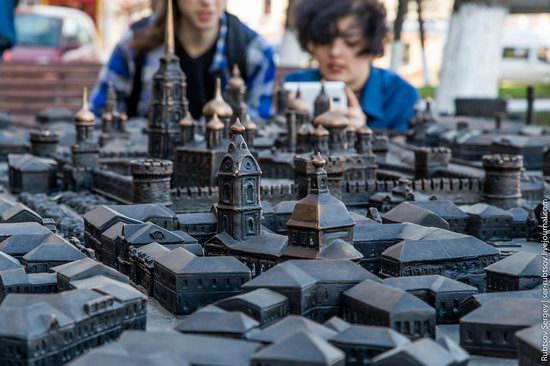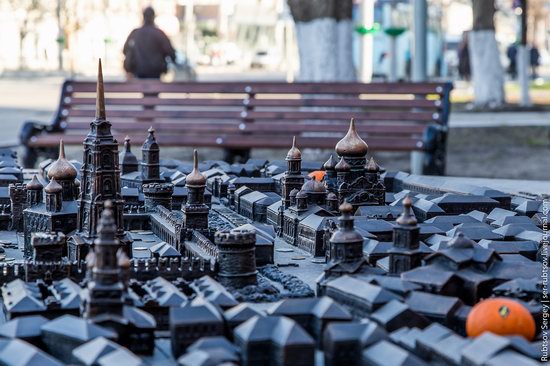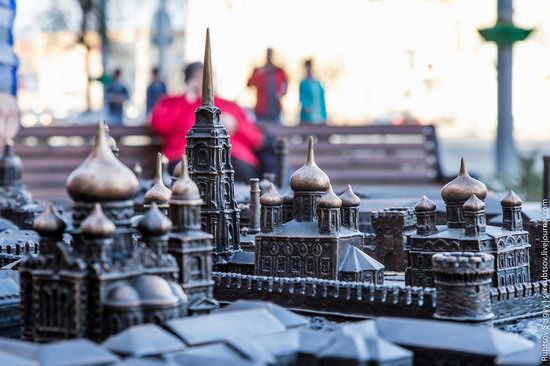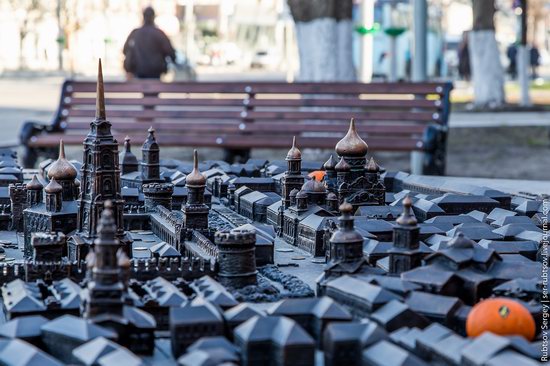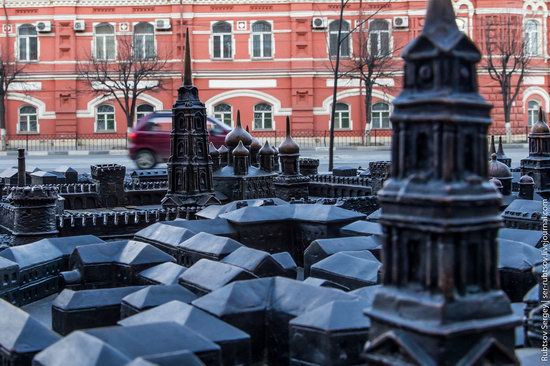 Tags: Tula city
<< Church of Nikola Mokryi in Yaroslavl
No comments yet.