Brief background. Last November, one of the mines owned by "Uralkali" company was partially flooded. The mine is located near Solikamsk town (Perm region).
Later, about 3.5 km from the mine, on the territory occupied by garden plots of Solikamsk residents, a giant sinkhole (30×40 meters) was found (the first post about this event).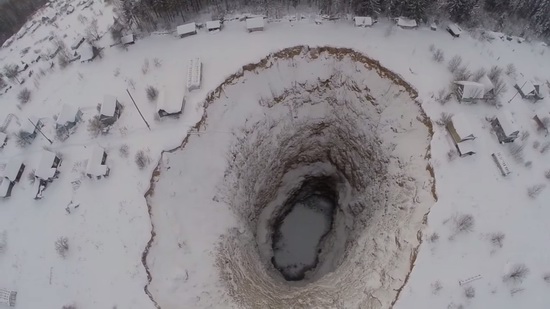 A few months later. The sinkhole is under constant surveillance, and as you can see, it continues to grow and who knows what size it can reach.
This impressive video captured by the drone allows to estimate the size of the sinkhole.
9 months later – the sinkhole tripled.
Tags: Perm krai
<< Polyashov's wooden house in Pogorelovo village
No comments yet.