November 18, 2014, one of the mines of "Uralkali" company, located near the town of Solikamsk in the Perm region, was flooded, all workers were evacuated. A little bit later, a huge sinkhole was found on the territory, occupied by garden plots of local residents. At that time, the hole in the ground had a diameter of 30 meters.
Over the past nine months, the sinkhole greatly expanded and its current size is 120×125 meters. The following photos were taken in August 2015. Solikamsk sinkhole from space.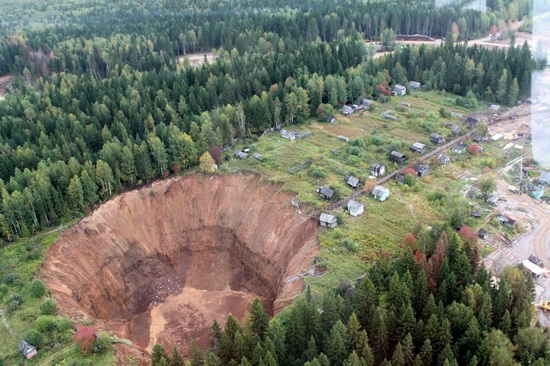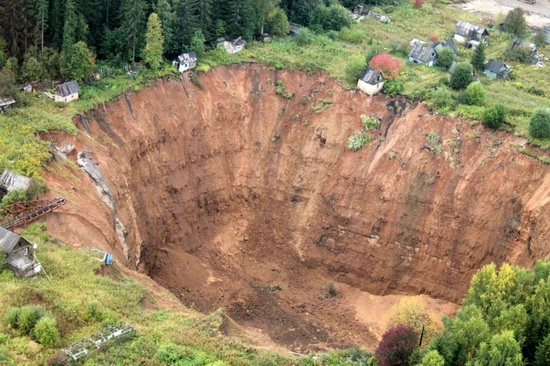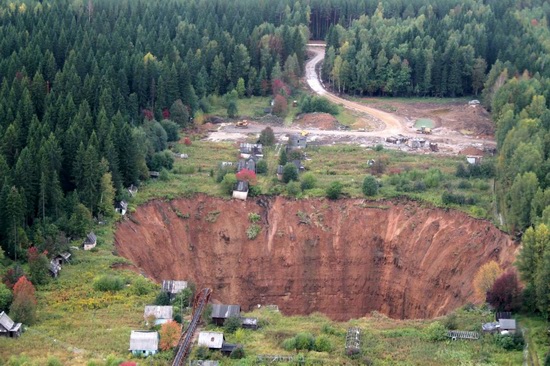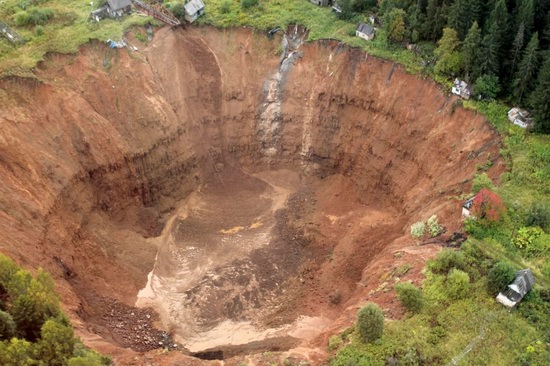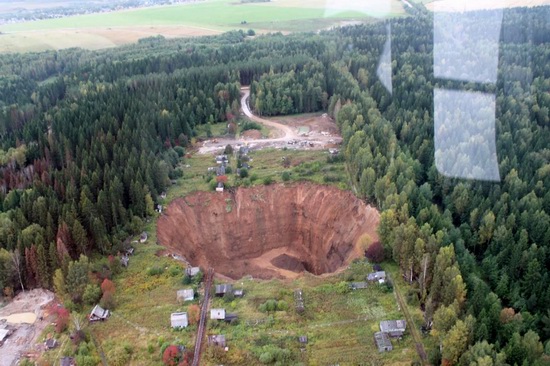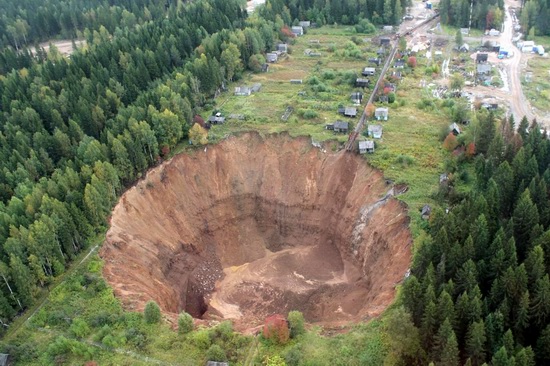 The sinkhole in November 2014 (to the left) and in August 2015 (to the right).

The photos of the sinkhole taken in November 2014 and the situation 3 months later (video).
Tags: Perm krai
<< The Temple of All Religions in Kazan
No comments yet.