May 1 is a holiday in many countries around the world and is known as Labor and Spring Day in present Russia. In the USSR it was celebrated as International Workers Day.
May 1, 1886, socialist, communist and anarchist organizations in the U.S. and Canada staged a series of rallies and demonstrations. May 4, 1886, six people were killed when the police broke up one of these demonstrations in Chicago.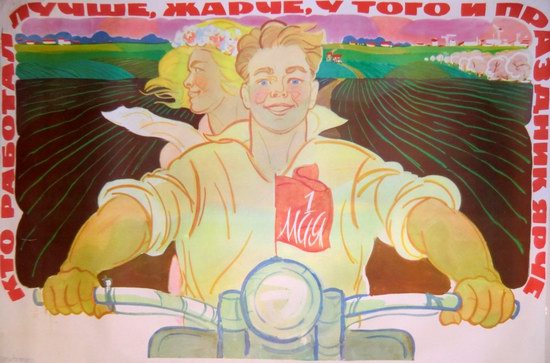 If you have worked well – you will have good rest
In the ensuing mass protests in the bombing and shootings several policemen and workers were killed.
After being convicted of the bombing, four workers were sentenced to be hanged. In memory of those executed the Paris Congress of the Second International (July 1889) announced May 1 – the Day of Solidarity of workers around the world.
In the USSR, it was one of the most important holidays of the year, and of course the Soviet propaganda could not ignore it.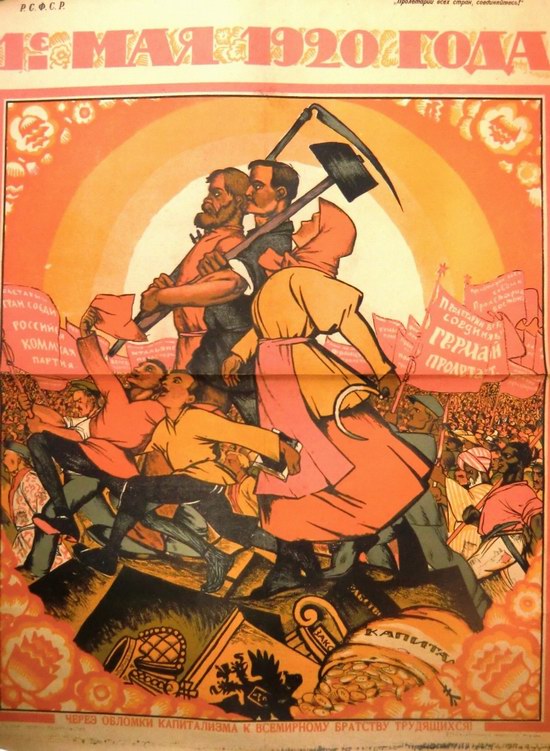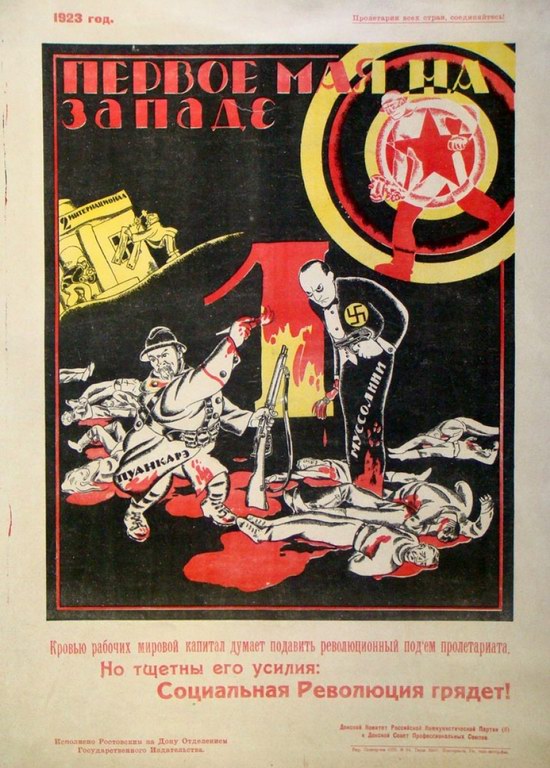 May 1 in the West. The world capital wants to suppress the revolutionary upsurge of the proletariat by blood of the workers. But its efforts are futile: The Social Revolution is coming!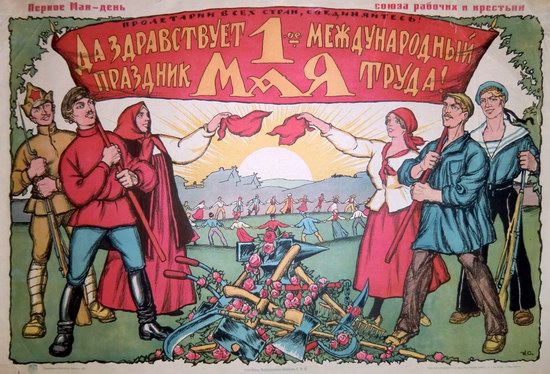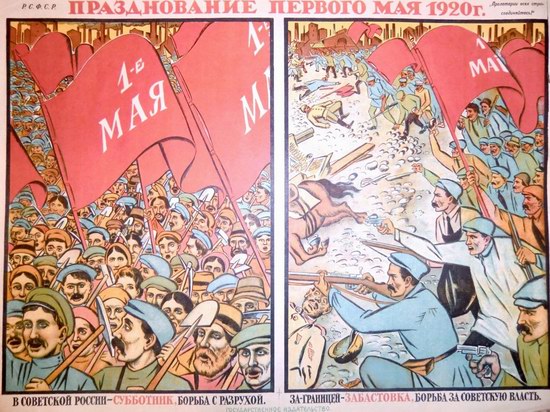 In Soviet Russia – building the new economy
Abroad – strike. The fight for Soviet power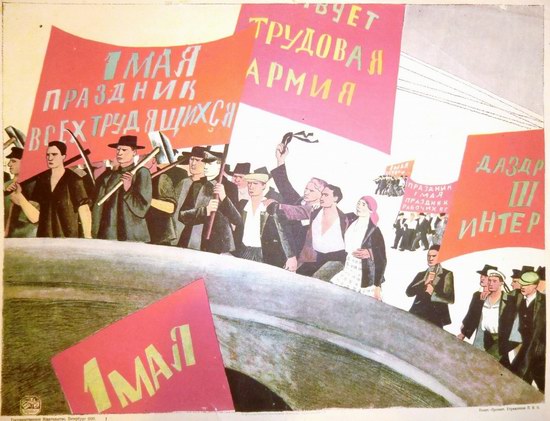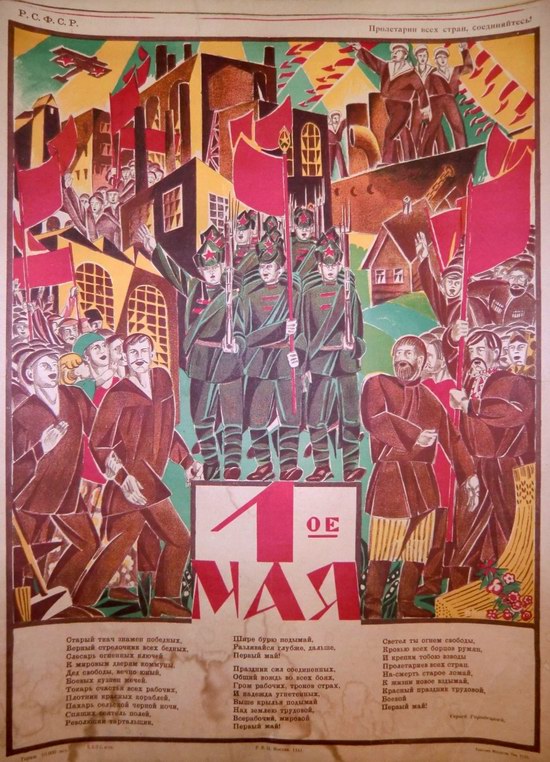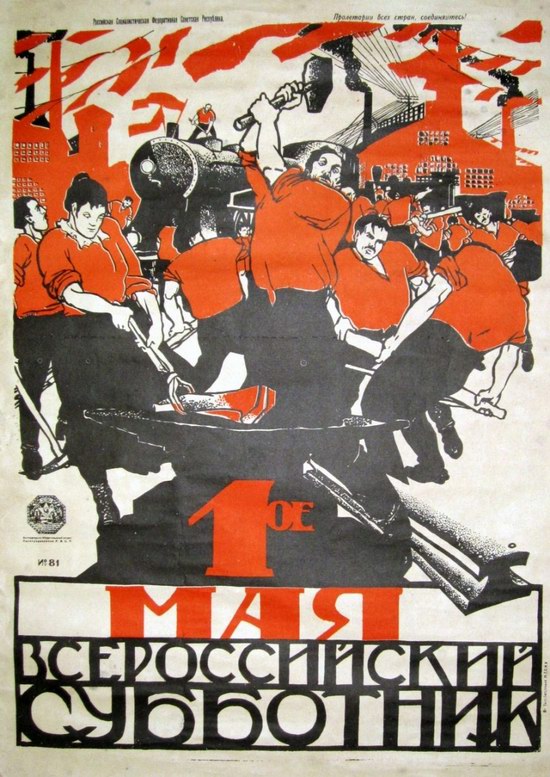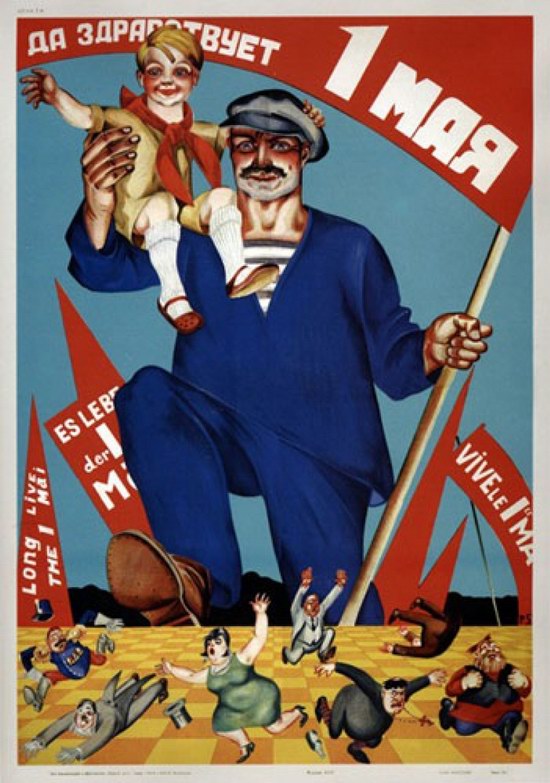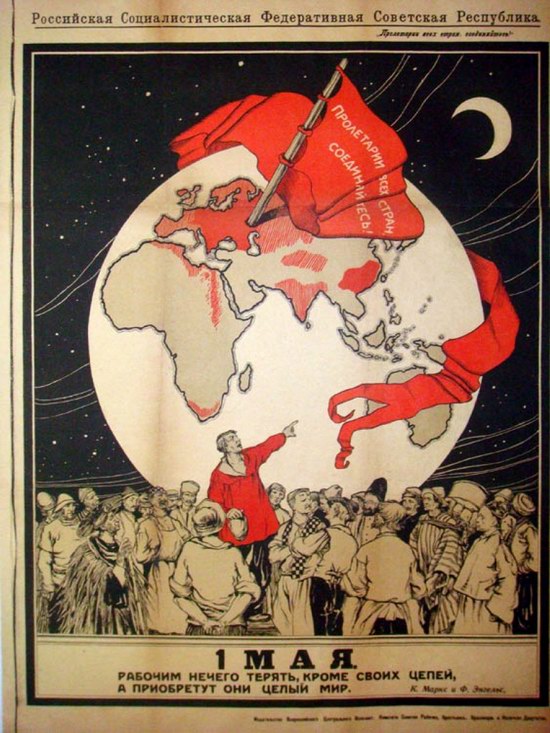 The workers have nothing to lose but their chains, and they will gain the whole world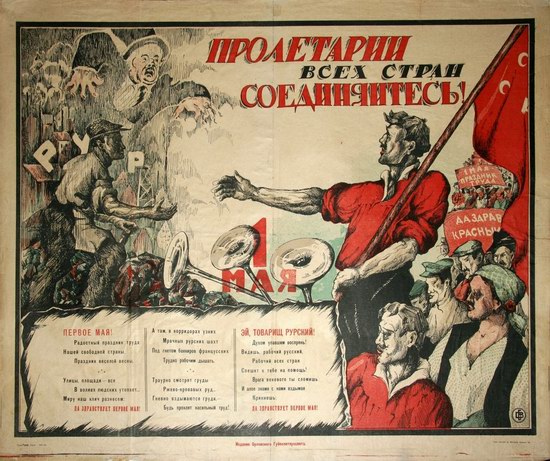 Workers of the world unite!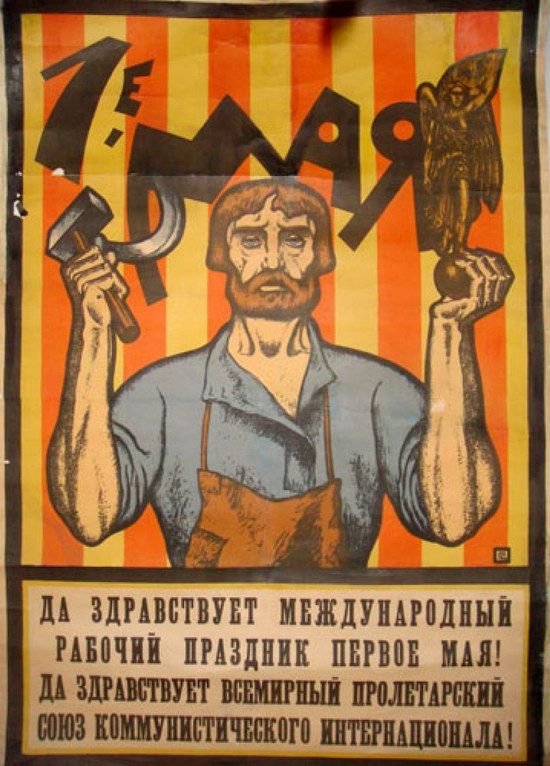 Long live the international workers day May 1! Long live the world proletarian alliance of the Communist International!
May 1 – the day of international proletarian solidarity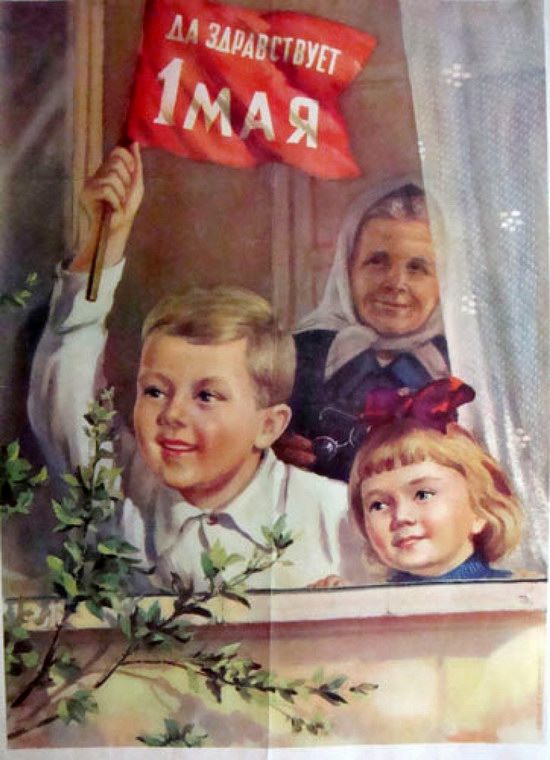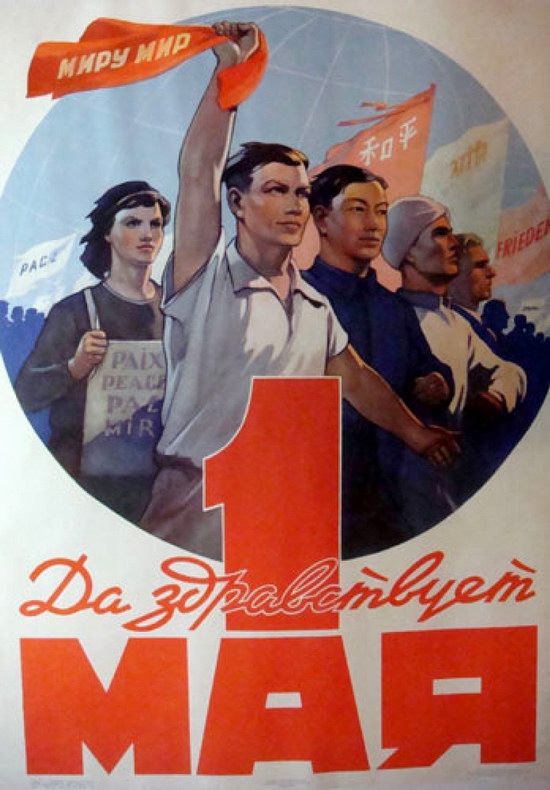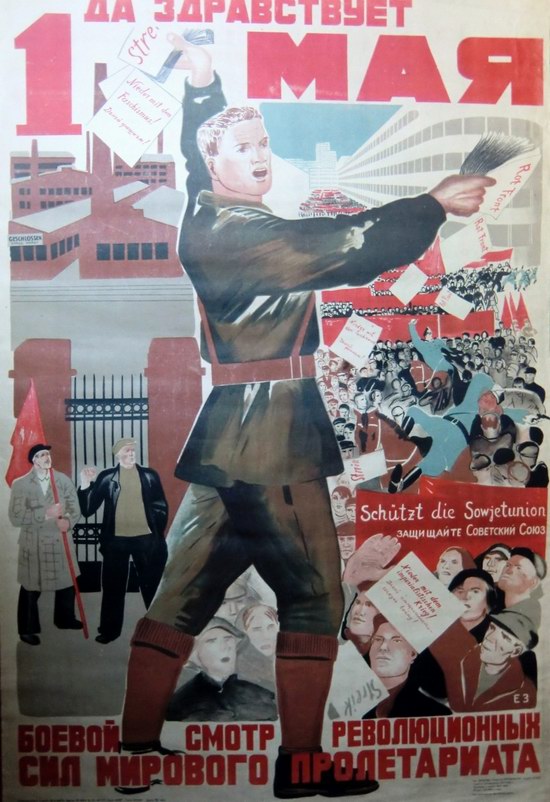 The revolutionary forces of the world proletariat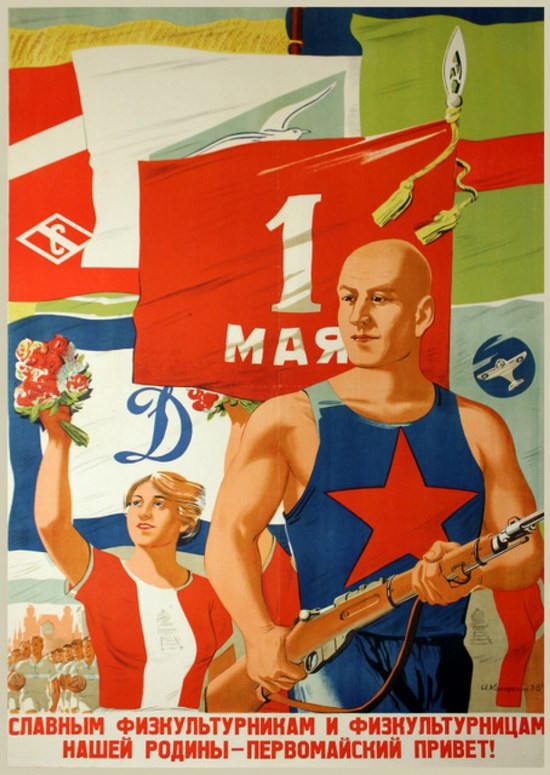 May 1 greetings to glorious athletes of our motherland!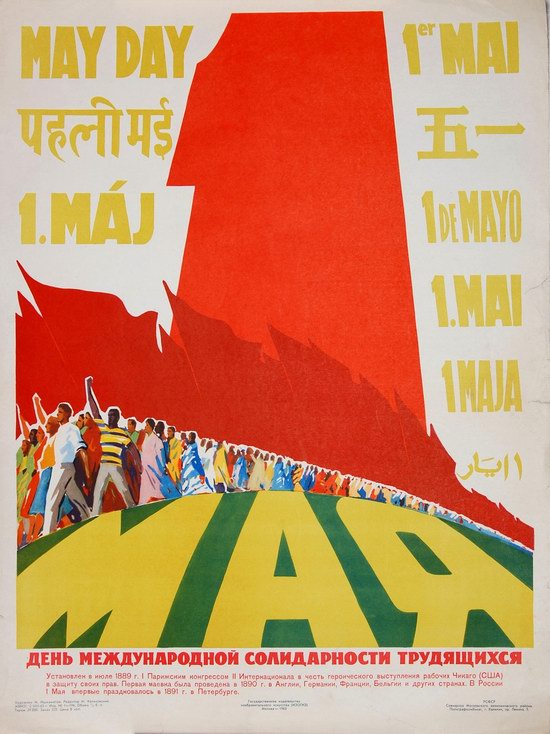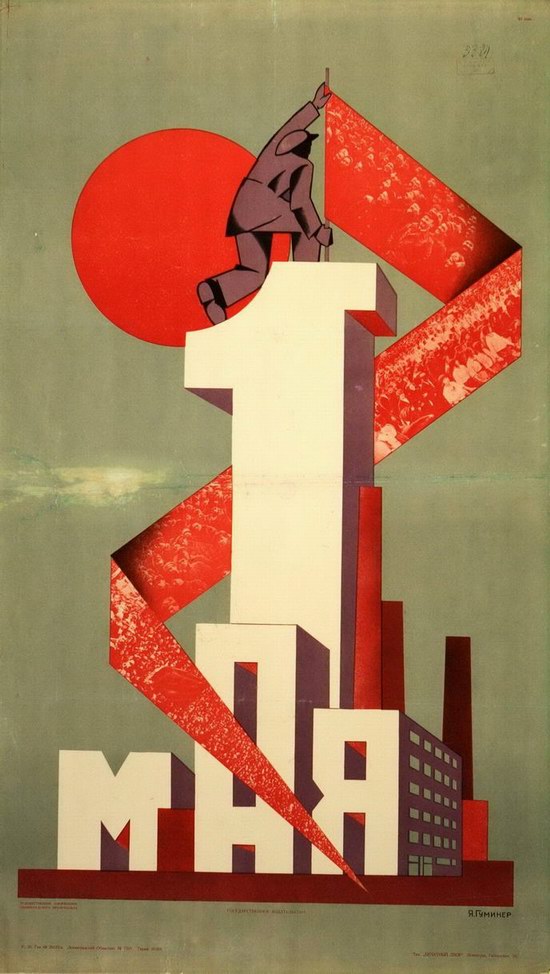 Tags: posters · propaganda · Soviet past
<< Northern Lights in the sky over Karelia
1 comment