The Holy Dormition Pskovo-Pechersky Monastery is one of the largest and most famous monasteries in Russia with a long history.
This is one of the most valuable and interesting historical and architectural complexes in the country. It is located on the south-eastern outskirts of the town of Pechora in the Pskov region, near the border with Estonia. Pskov-Caves Monastery on Google Maps. Photos by: Denis Spirin.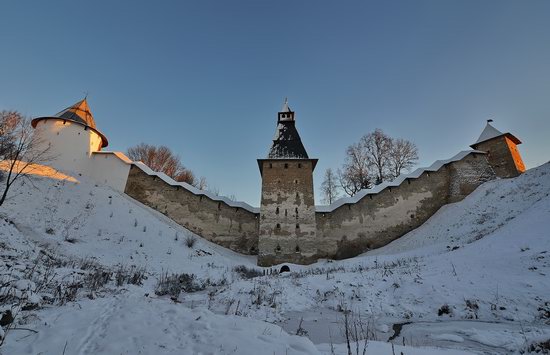 In 1473, the cave church of the Assumption of the Mother of God was consecrated here, dug by the Monk Iona inside a sandstone hill. This year is considered the year of the foundation of the monastery. The hill in which the Assumption Church and other caves are located is called the Holy Mountain.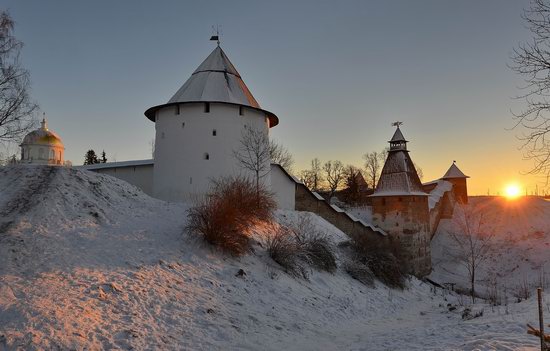 The monastery has never been closed in its history. In the interwar period (from February 1920 to January 1945), it was within Estonia, due to which was not affected by anti-church campaigns of the Soviet government.
The territory of the monastery, bounded by fortress walls with towers, is part of a deep ravine with steep slopes. Kamenets stream flows along the bottom of the ravine.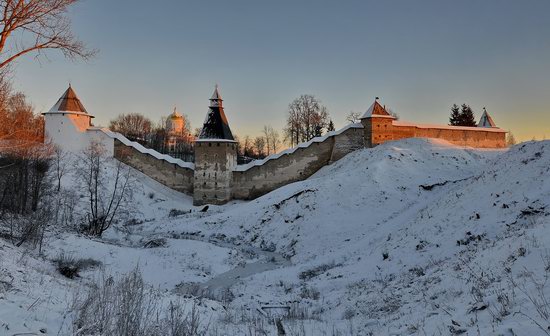 Izborsk Tower. The artificial mound in front of it is the remnants of the earth fortifications of the 1700s – the Petrovsky Bastion. In 1701, according to the decree of Peter the Great, additional fortifications were built for the fortress: the walls were surrounded by an earthen rampart and a moat, bastions were built in front of the five towers.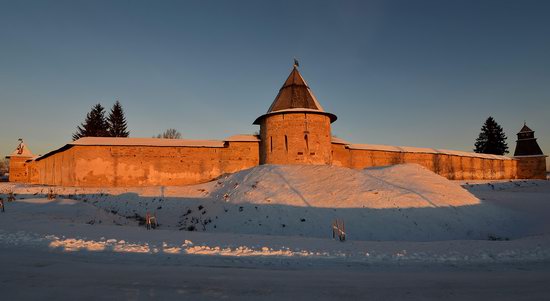 Annunciation Tower.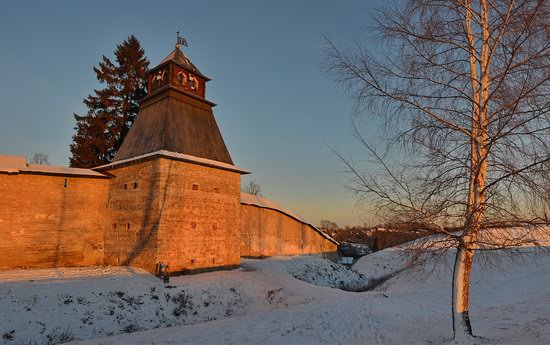 Izborsk Tower.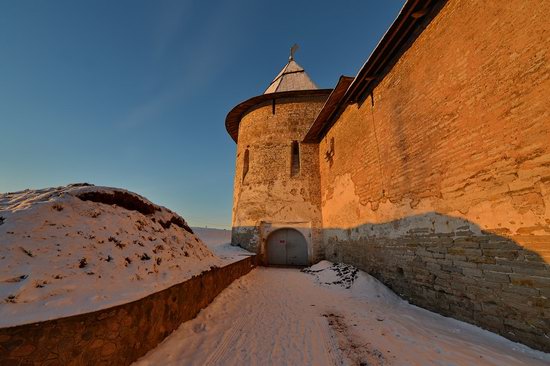 Tararygin Tower. Originally this tower was round. In 1615, during the siege of the fortress by Swedish troops, it was destroyed almost to the ground. During the restoration, the builders made it quadrangular.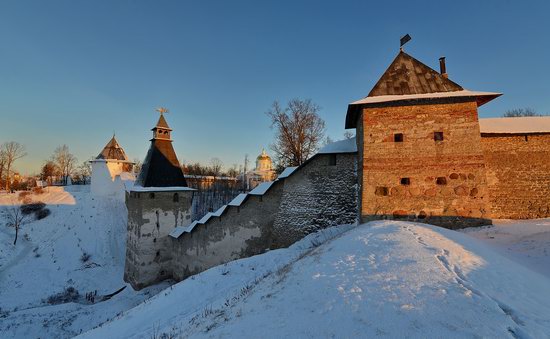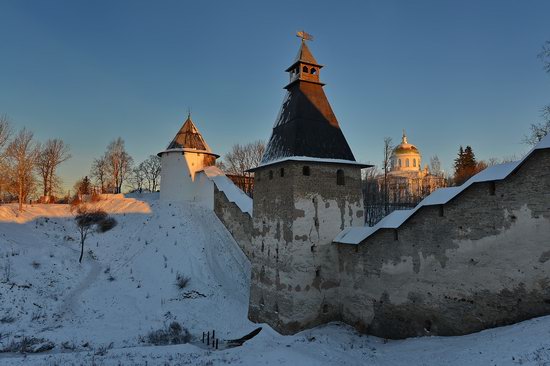 General view of the fortress wall from the south-west.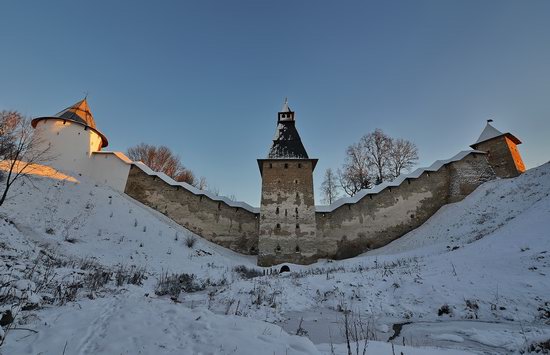 Upper Gates Tower – a six-tiered tower, 22 meters high.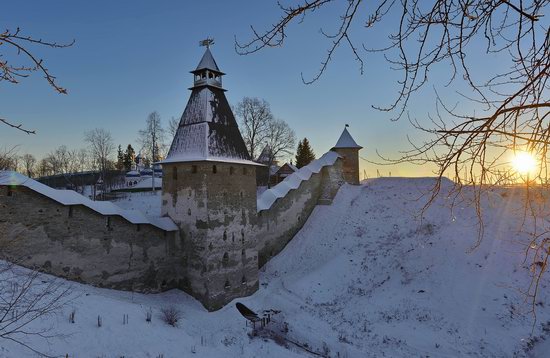 Tylov Tower, which protects the western corner of the fortress, is the most powerful: its diameter is more than 14 meters, its height is 12 meters.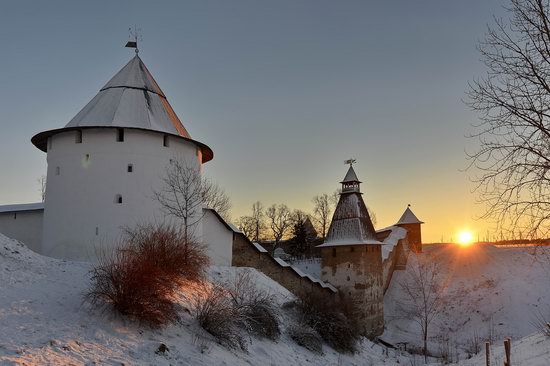 St. Michael's Cathedral.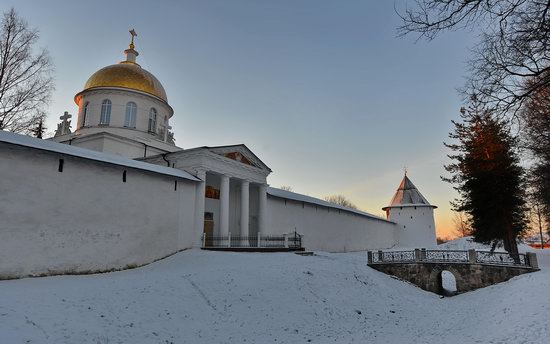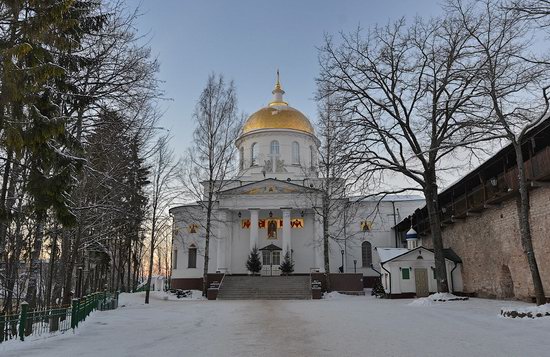 The most ancient monument of the ensemble – the Assumption Church with seven cave streets is dug in the sandy slope of the mountain. Its northern facade combined with the facade of the five-domed Church of the Intercession (yellow) and the Great Belfry attached to the east side are the center of the architectural composition of the monastery.
Before the Sacristy (the building of the color of red ocher), there is an ancient well with an open wooden bower over it.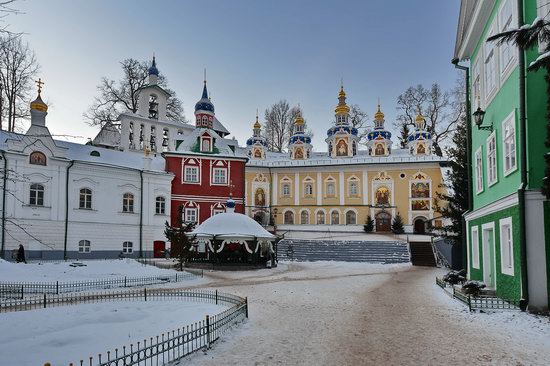 The Church of the Intercession, built in 1758, is an interesting monument of Russian Baroque.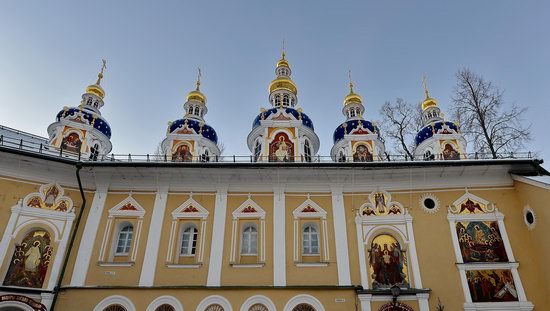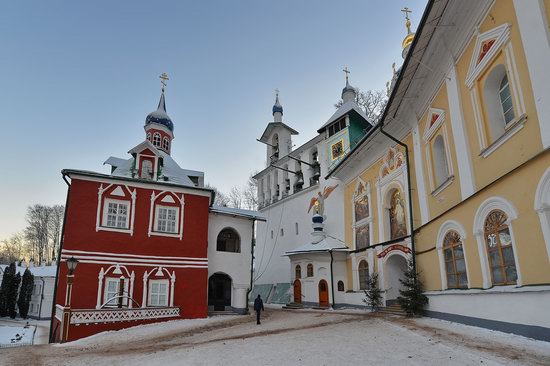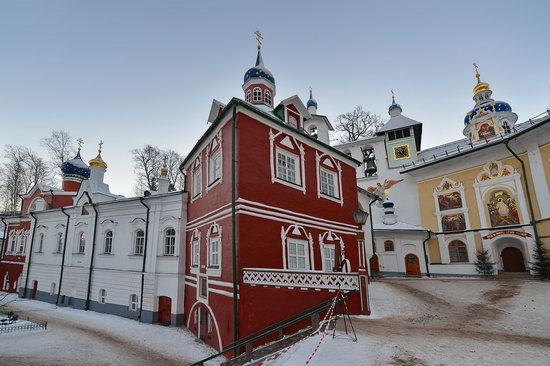 The house of the viceroy of the monastery (1883).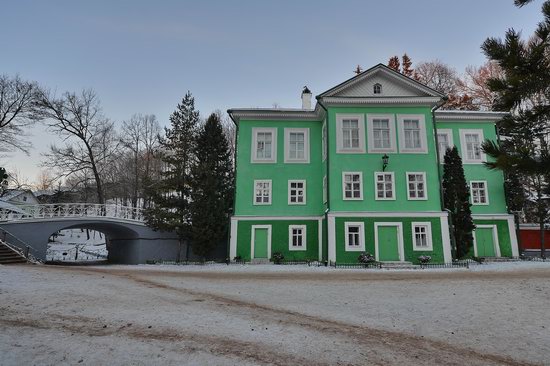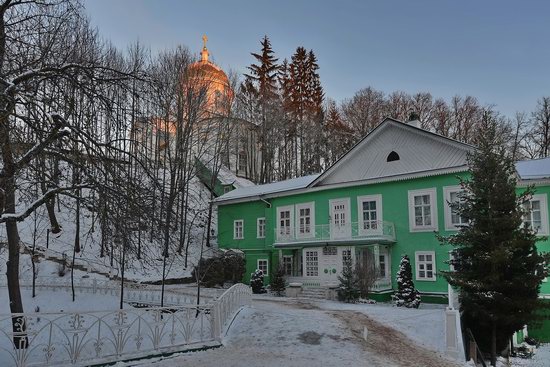 Brotherly building.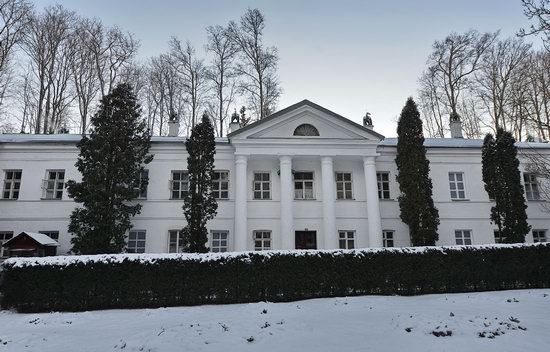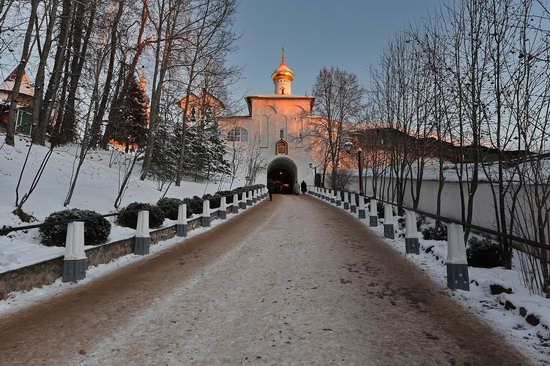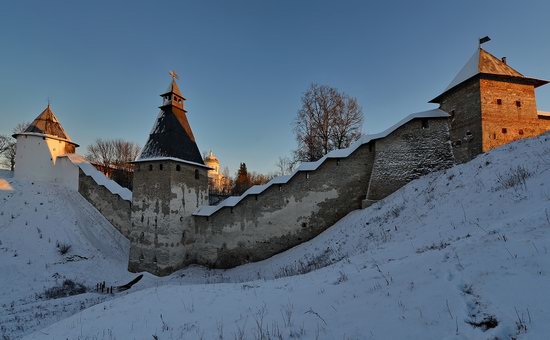 Tags: Pskov oblast
<< Arsenal Pavilion – One of the First Museums in Russia
No comments yet.