Geyzernoye Lake, also known as Blue Lake, is a unique body of water in Siberia located in the Ulagan district of the Altai Republic, near the village of Aktach.
The main feature of this clean and ice-free lake is thermal springs that bring the blue silt to the bottom forming colorful and bizarre pictures – various concentric circles. Geyzernoye Lake on Google Maps. Photos by: Andrei Kireev.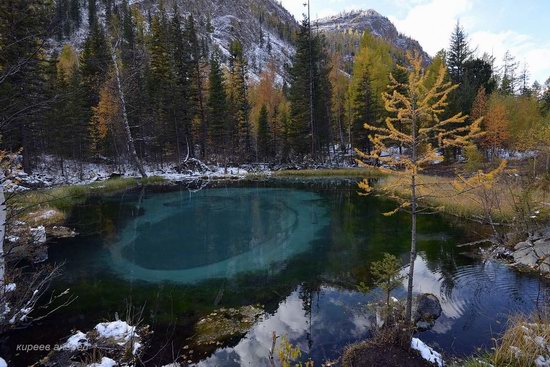 Landscapes on the way to the lake.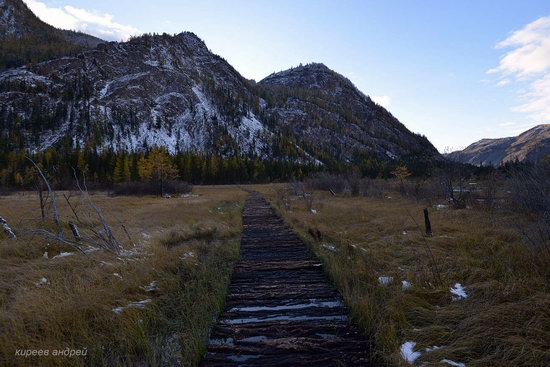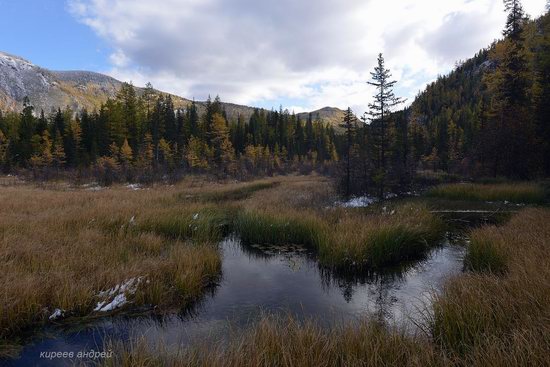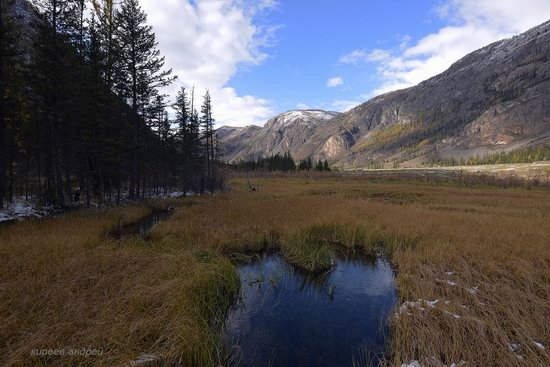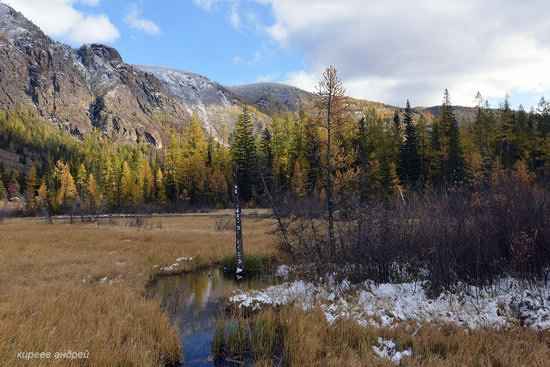 The depth is about 2 meters, the diameter – up to 30 meters. The lake appeared after a powerful earthquake in 2003.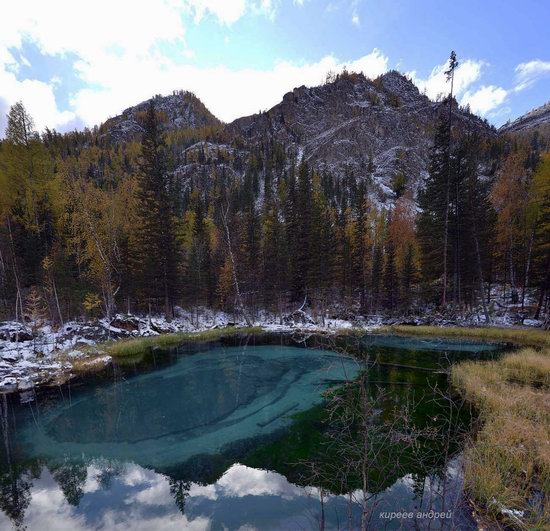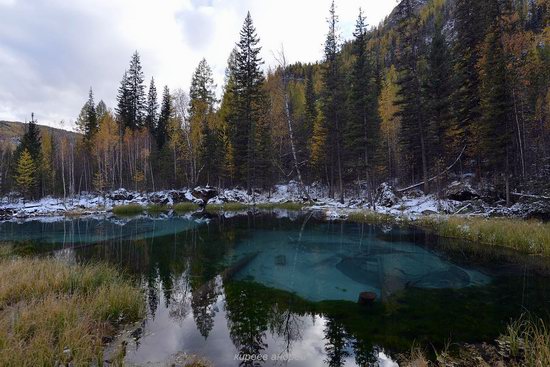 At the bottom there are a lot of fallen trees covered with emerald green moss.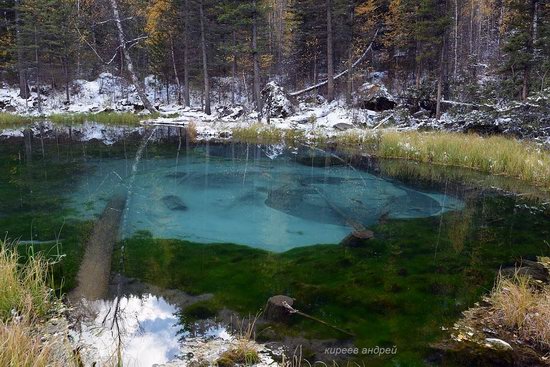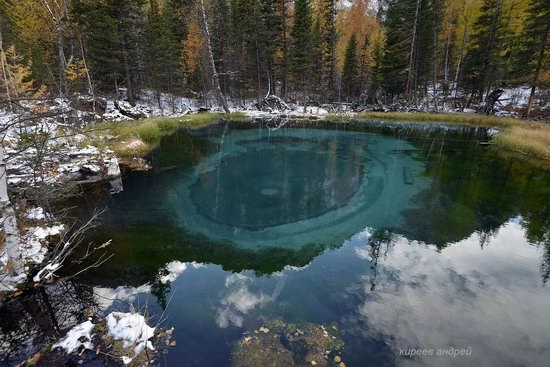 After the eruption, the silt spreads to the entire lake.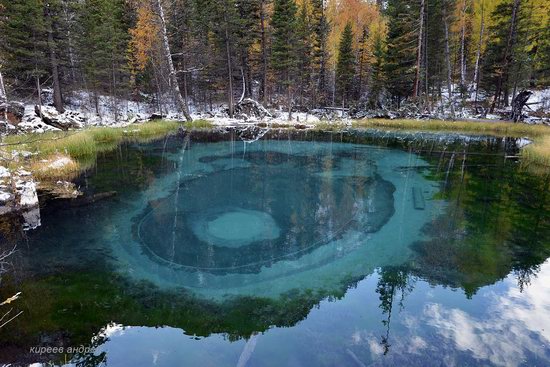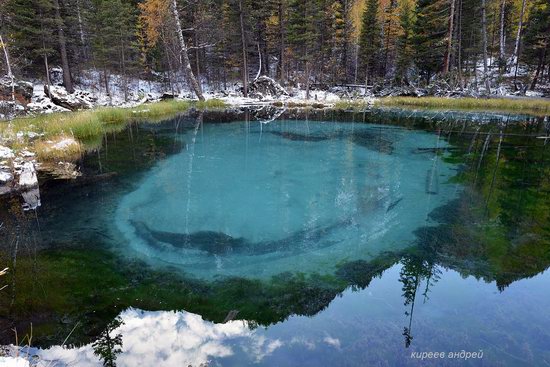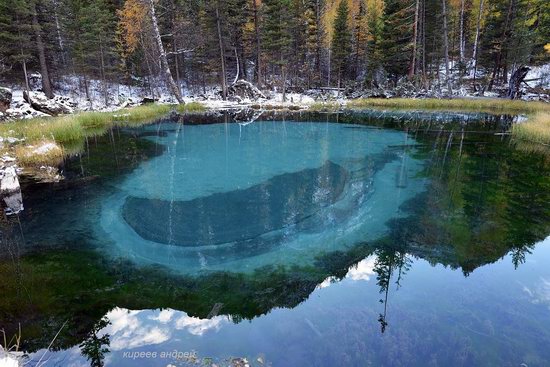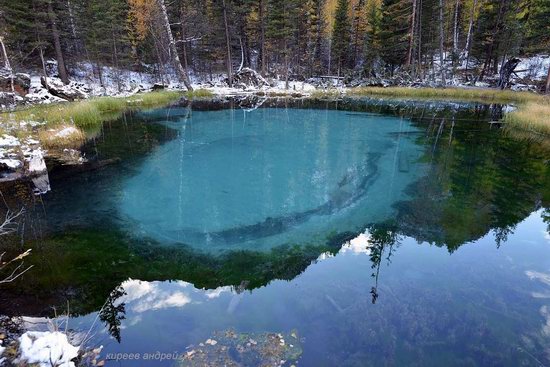 The following videos show why the lake was named Geyzernoye meaning "geyser".
Picturesque surroundings of the lake.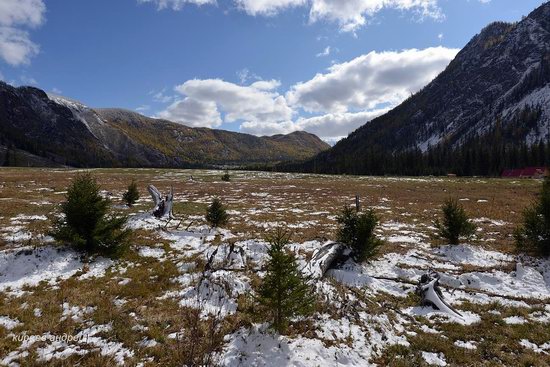 Tags: Altay Republic
<< 3 Creature Comforts While You're Visiting Russia
1 comment