Kamchatka, a peninsula stretching from north to south for 1,200 km, is located in the north-eastern part of Eurasia, in Russia. This is one of the most beautiful regions in the country known mainly for its volcanoes.
One of the interesting places can be found at a distance of one-day walk from Pauzhetka village, on the outer slope of Koshelev volcano. The water in the local rivers and waterfalls has a distinct white color due to the concentrated alumina. Photos by: lusika33.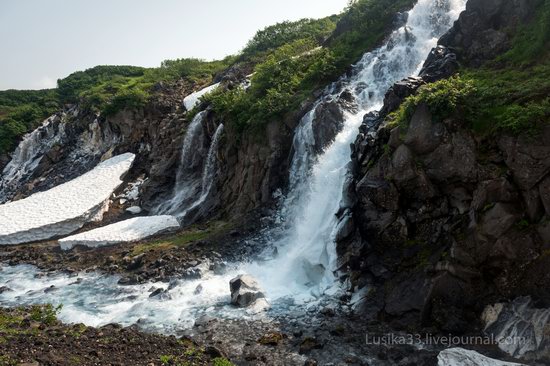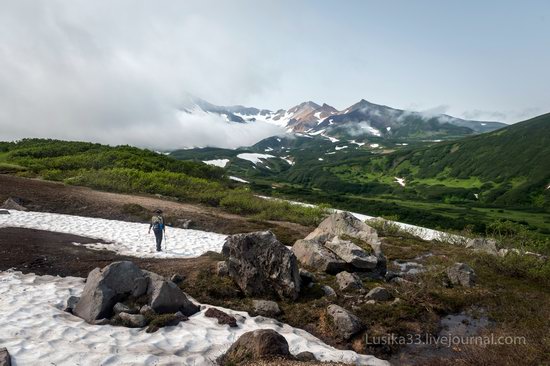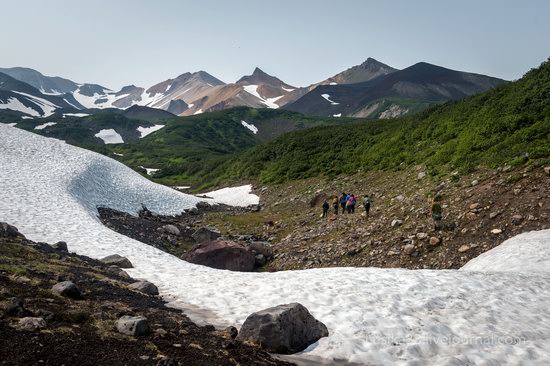 The waterfalls appear as if from nowhere – straight out of rocks. This is another feature of this monument of nature. Koshelev volcano on Google Maps.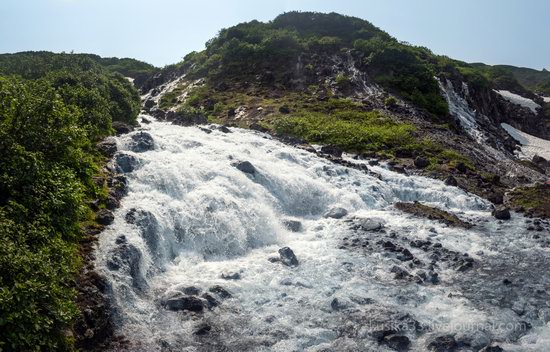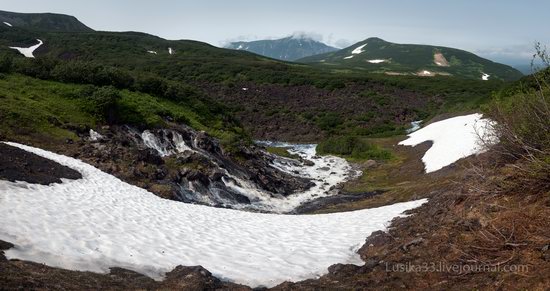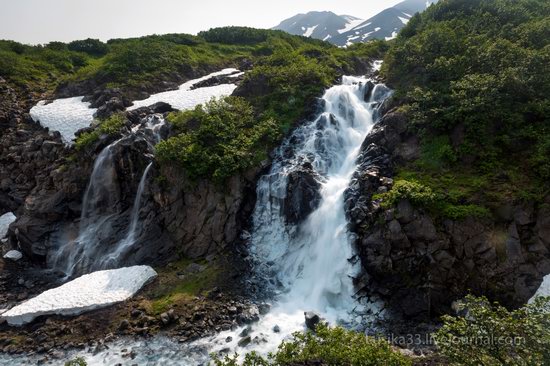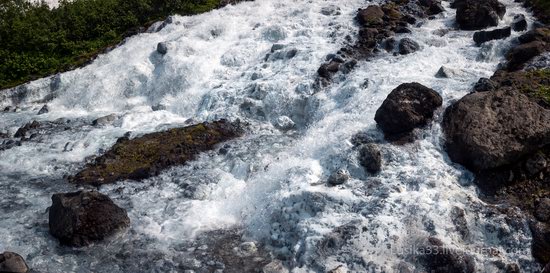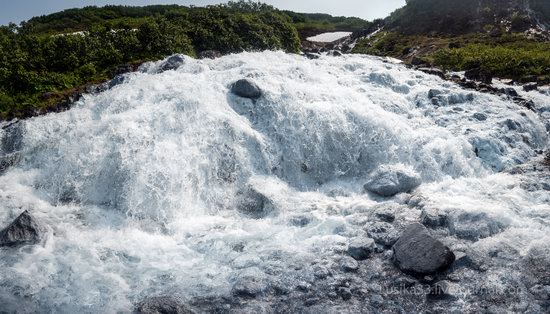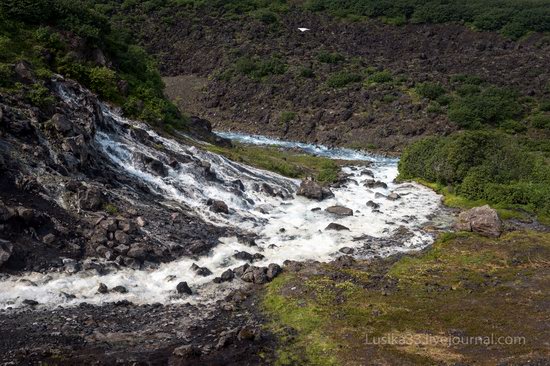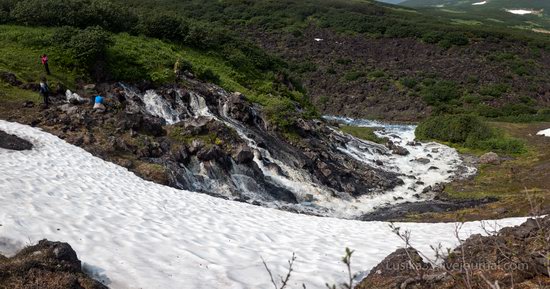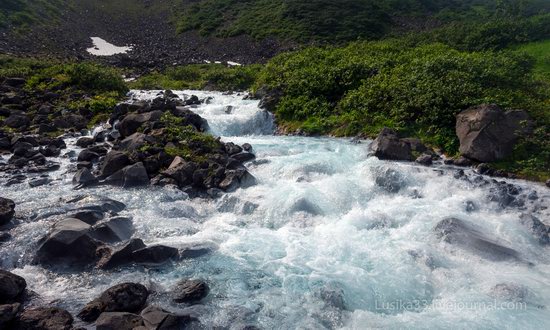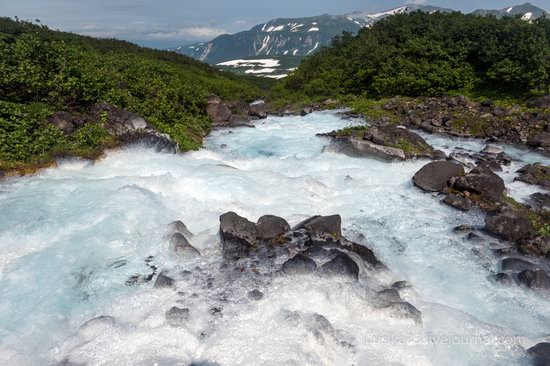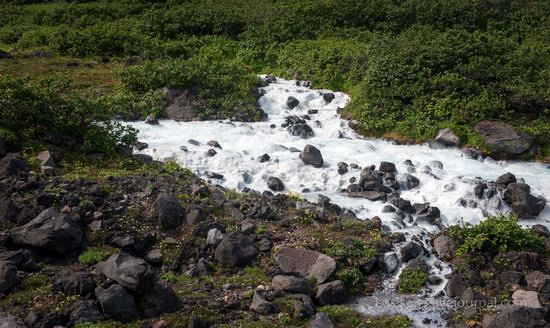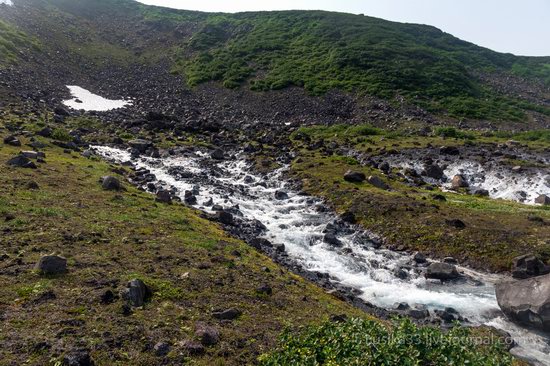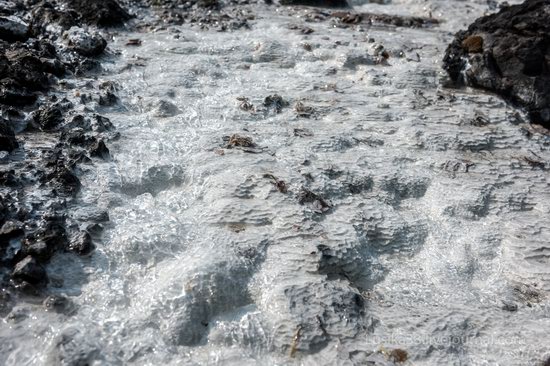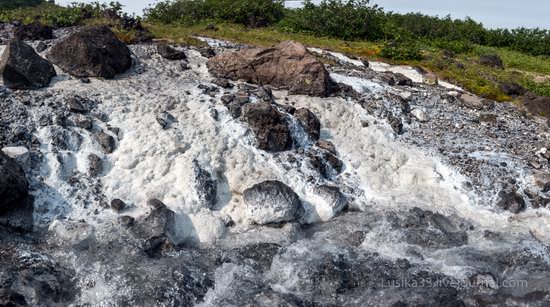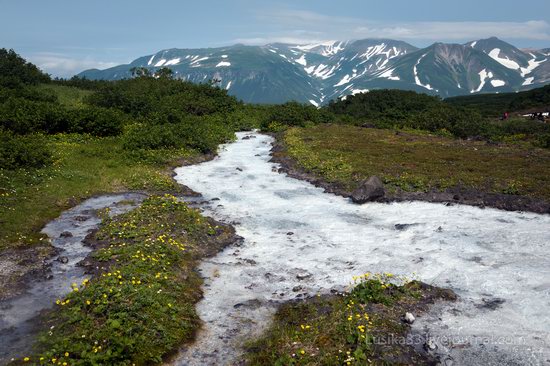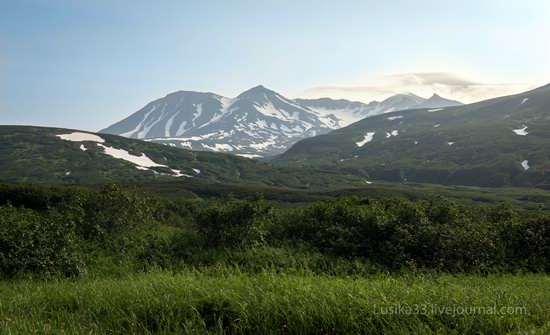 Tags: Kamchatka krai
<< Anadyr – the view from above
No comments yet.