Sunduki (meaning "chests") is a mountain range, natural and historic monument located in Ordzhonikidze and Shirinsky districts of the Republic of Khakassia.
One of the most mysterious places in Khakassia, this mountain range got its name from the most northern mountain – "Sunduk" ("chest"), on top of which there is a rock in the form of a cube. Sunduki on Google Maps. Photos by: Sergey Filinin.
According to some hypotheses, this place was used as an ancient observatory.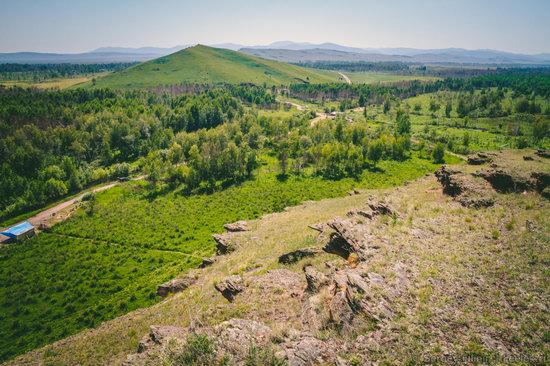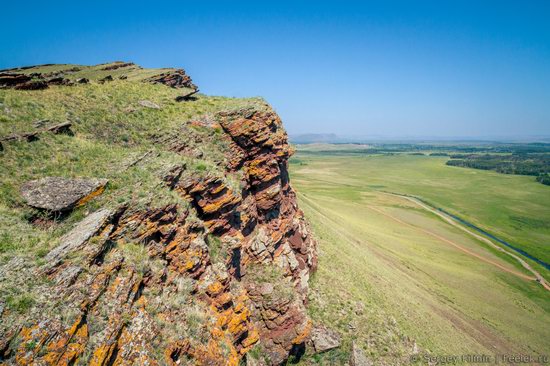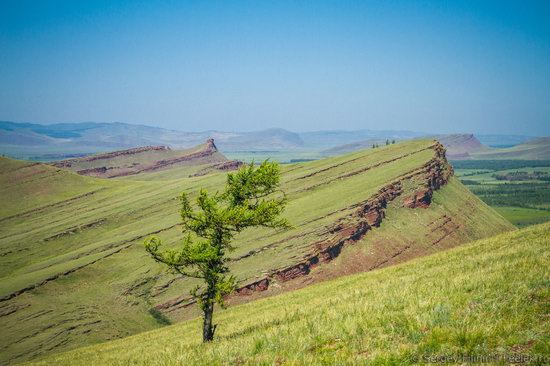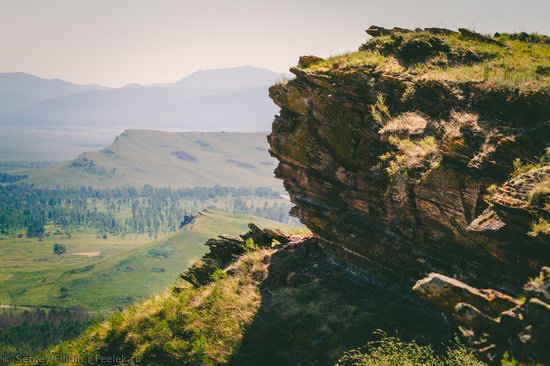 The most eye-catching mountain – 1st Sunduk.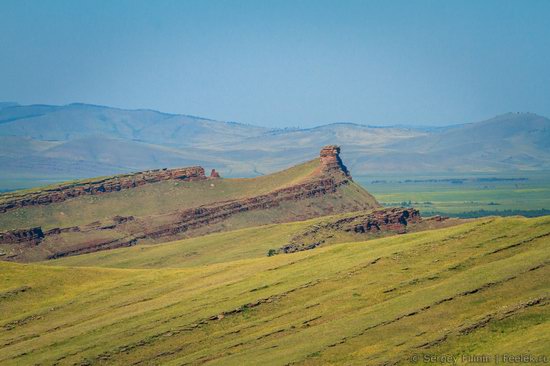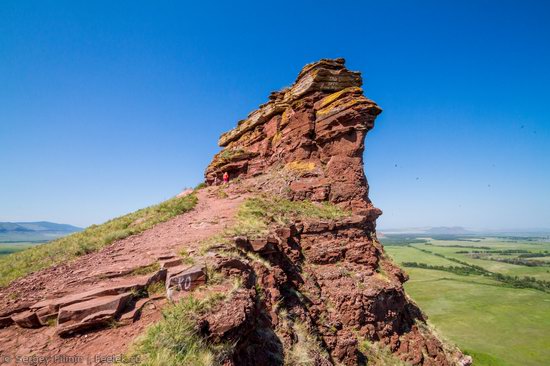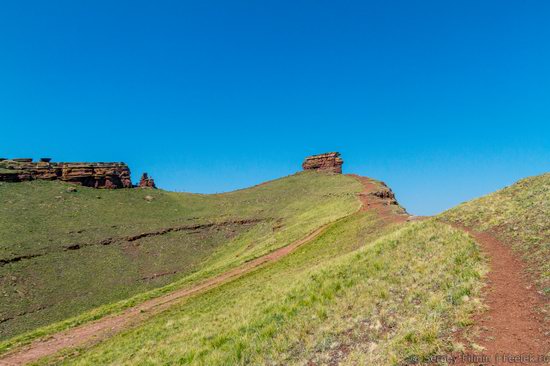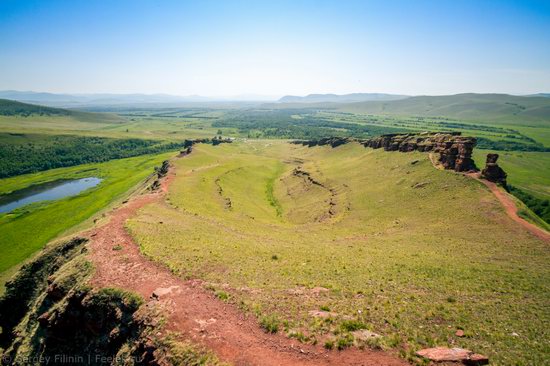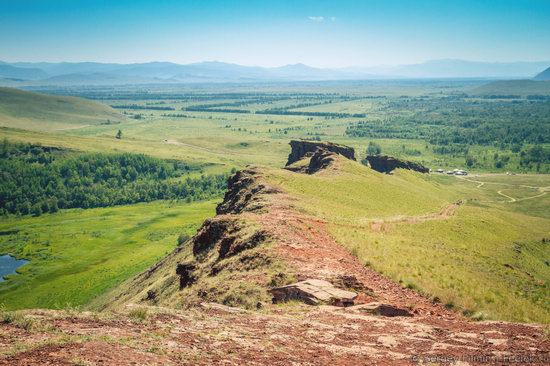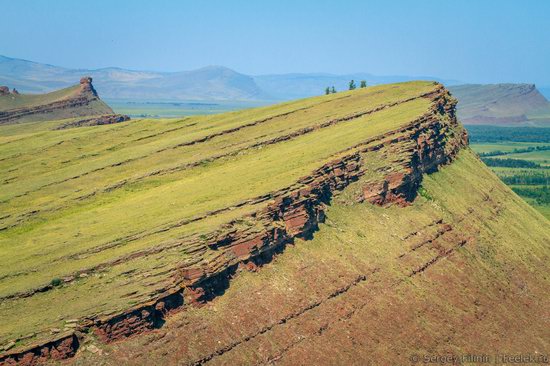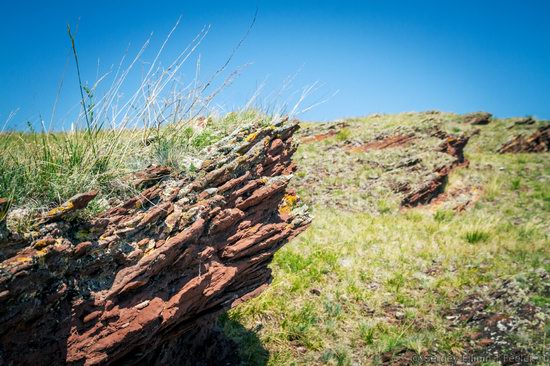 Stone pyramids of ancient Khakas.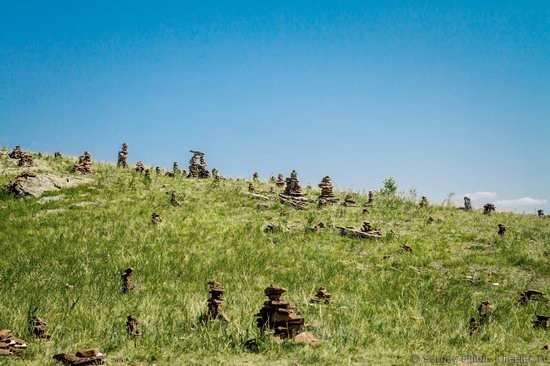 Ancient irrigation canal.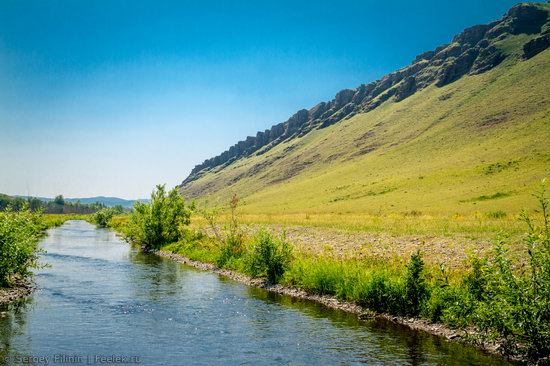 Ancient burial ground.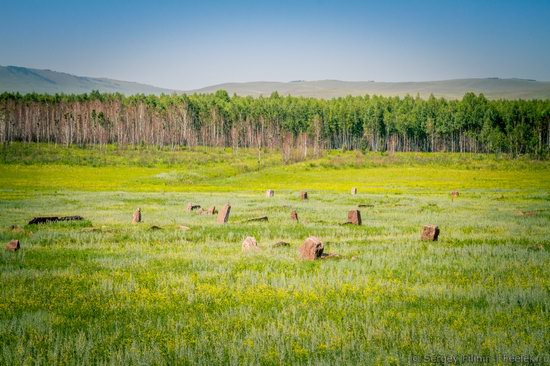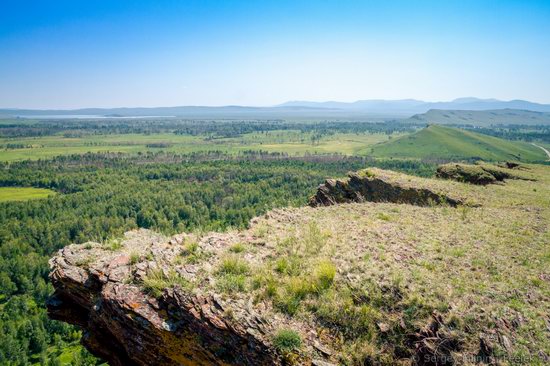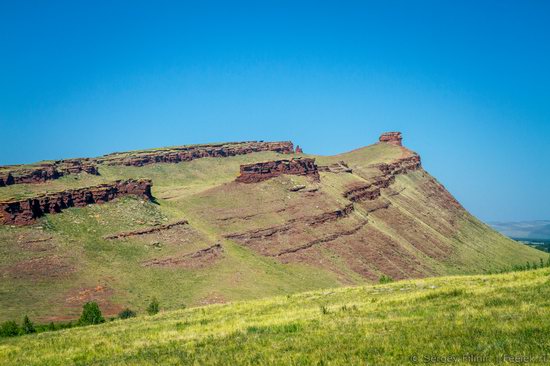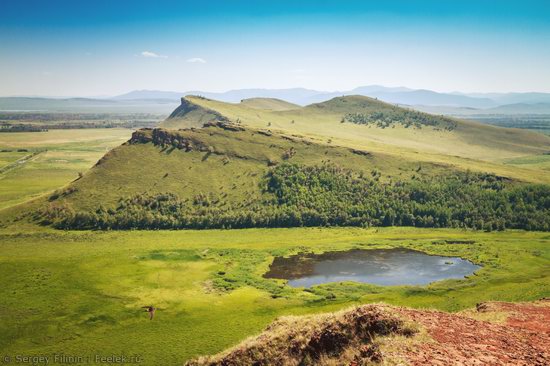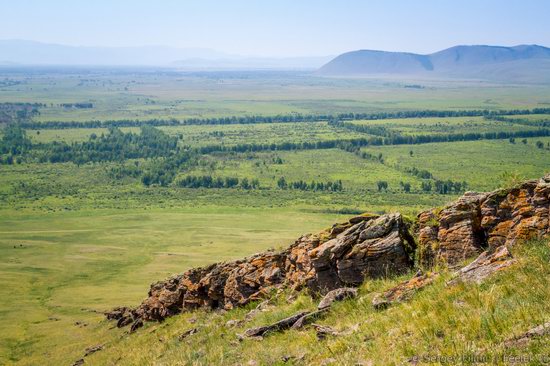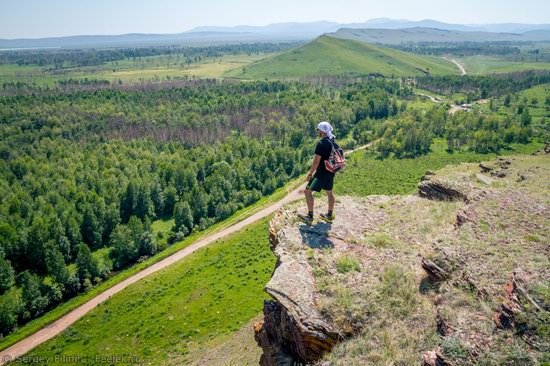 Tags: Khakassia republic
<< Saint George Cathedral in Yuryev-Polsky
1 comment