Ayskiye Pritesy is a unique natural geological object – high limestone cliffs located on the section of the Ay River on the border of the Chelyabinsk region and the Republic of Bashkortostan.
These limestone rocks, picturesque vertical walls up to 90 meters high, consist of two groups – Bolshiye (Large) Pritesy and Malyye (Small) Pritesy. In the local dialect, Ayskiye Pritesy are called "Sybar-kaya", which in Bashkir language means "varicoloured cliff". Ayskiye Pritesy on Google Maps. Photos by: Vladimir Lyapin.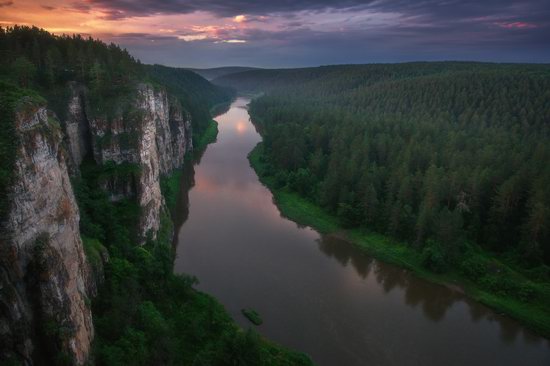 Ayskiye Pritesy are a well-known and popular tourist attraction of the Southern Urals. It is best to visit this place while rafting on the Ay River – this way you can visit this and some other sights that are difficult to reach by car.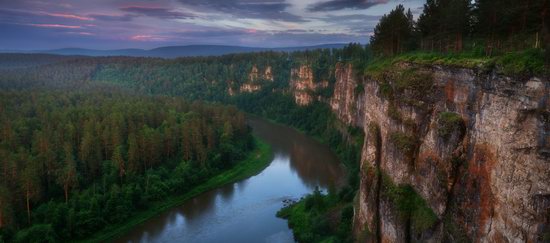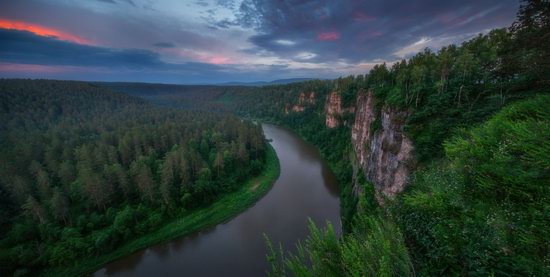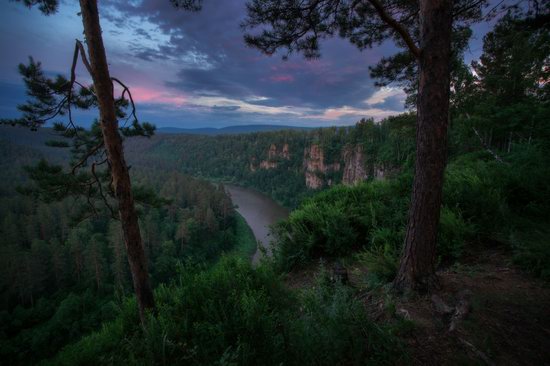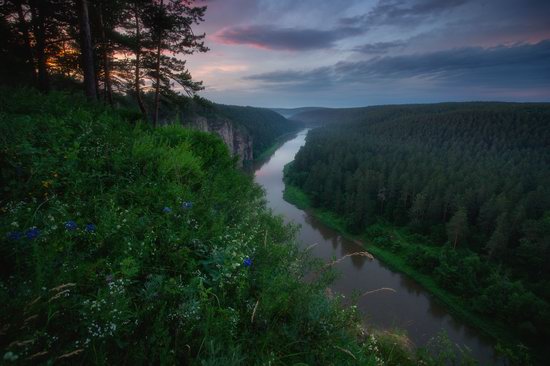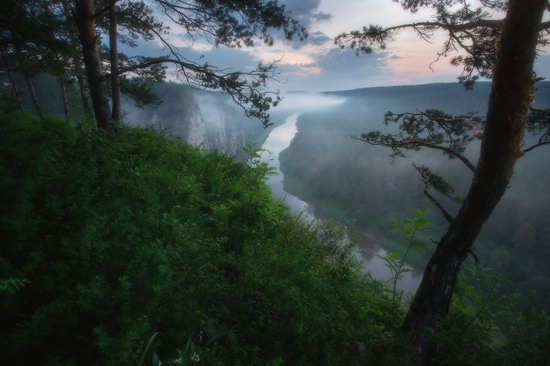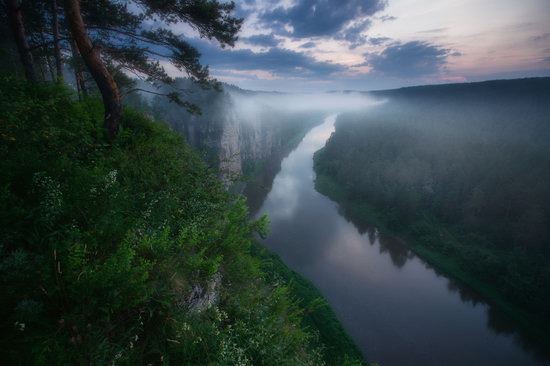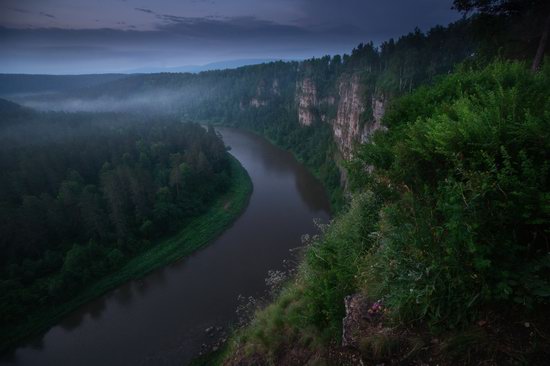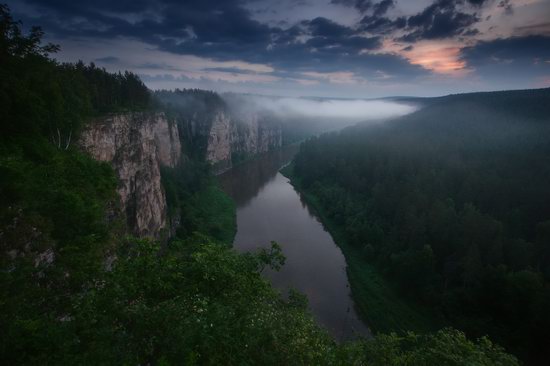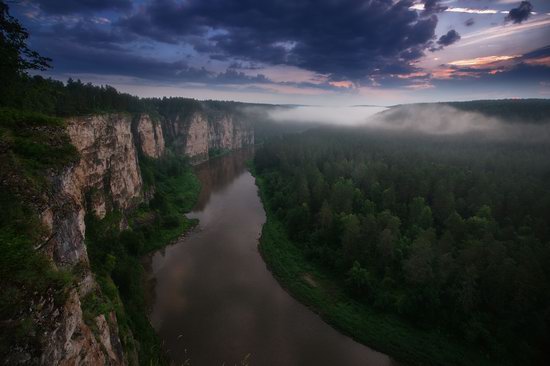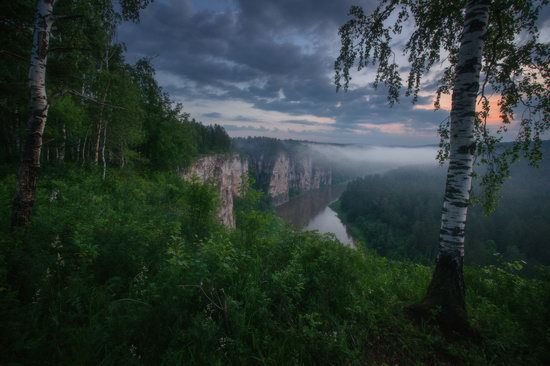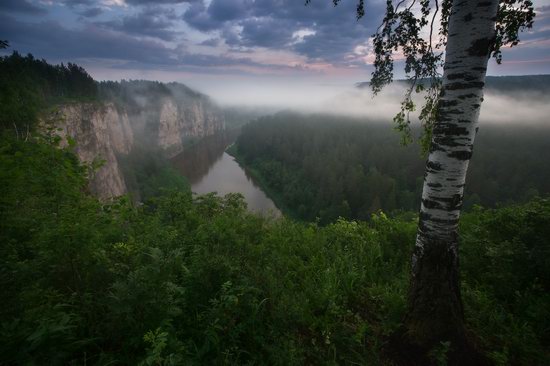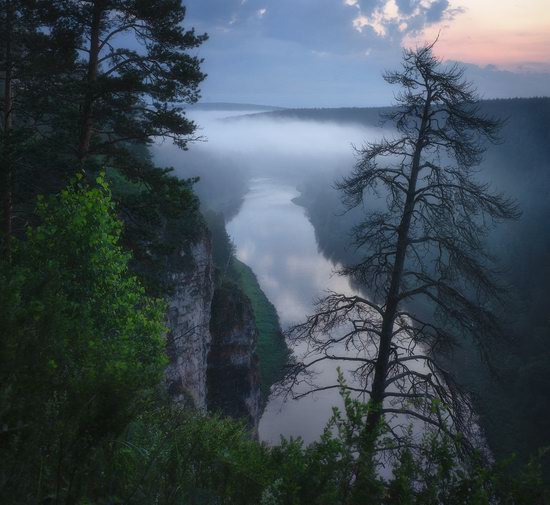 Tags: Bashkortostan Republic · Chelyabinsk oblast
<< Autumn in the Ruskeala Mountain Park
No comments yet.