These photos are not fake. At least so say the editors of the newspaper "Kopeysk Worker" published in Kopeysk town (Сhelyabinsk region).
Authors of these photos are American reporters Jack Tewksberry, Ali Sar. For four years, they get into the dressing rooms of Hollywood celebrities and offer to take a picture with the latest issue of the newspaper. Photos from hornews.ru
Johnny Depp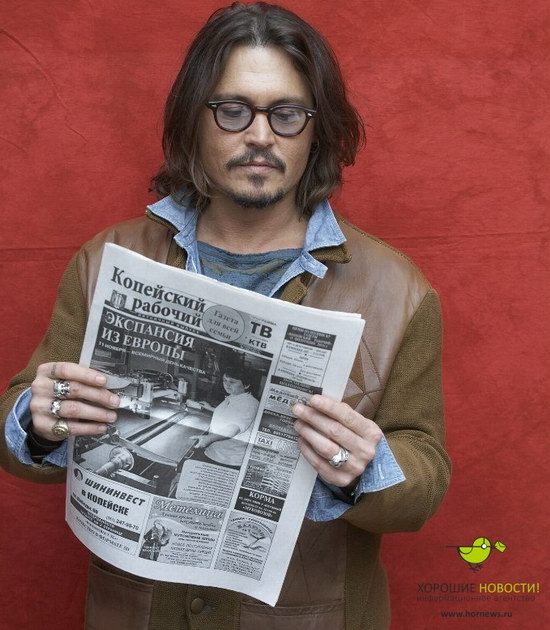 Apparently, celebrities are attracted by simple proletarian words and unimaginable thought that their interviews with the portrait will be published not only in the pages of a glossy magazine, but in the heart of the Southern Urals.
The editor in chief of "Kopeysk Worker" Dmitry Sogrin says that those who agree to photo with the newspaper are people with sense of humor and to them it's just a joke.
Richard Gere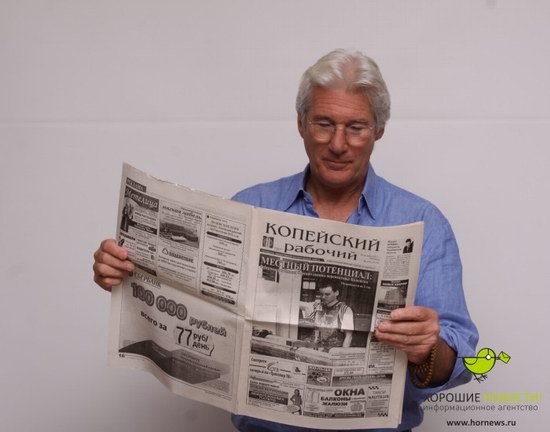 Justin Timberlake
Leonardo DiCaprio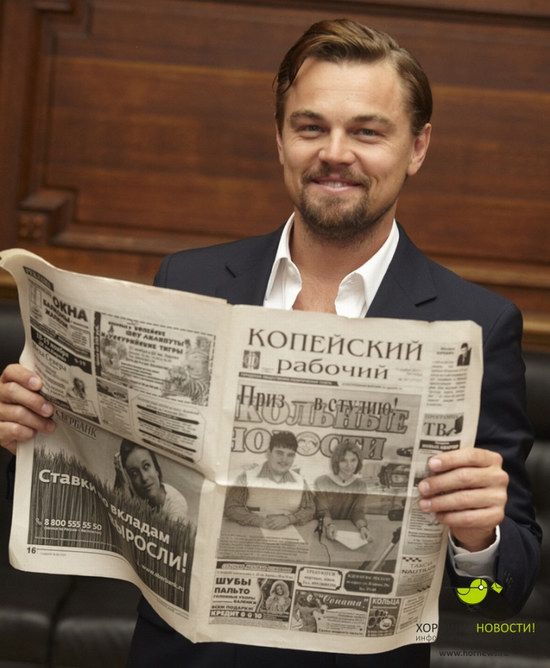 Denzel Washington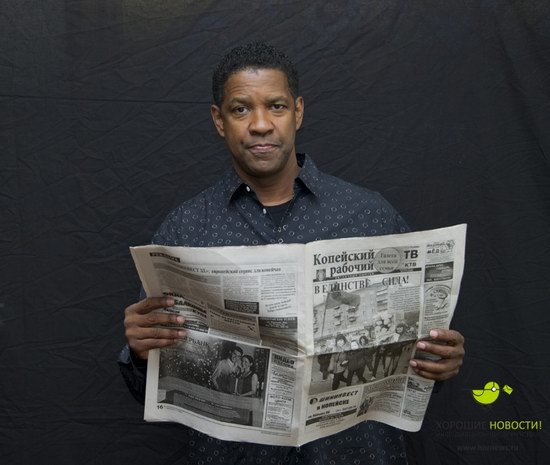 Matt Damon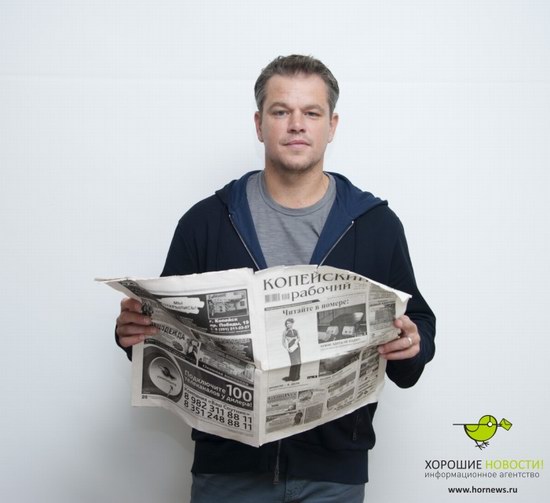 Naomi Watts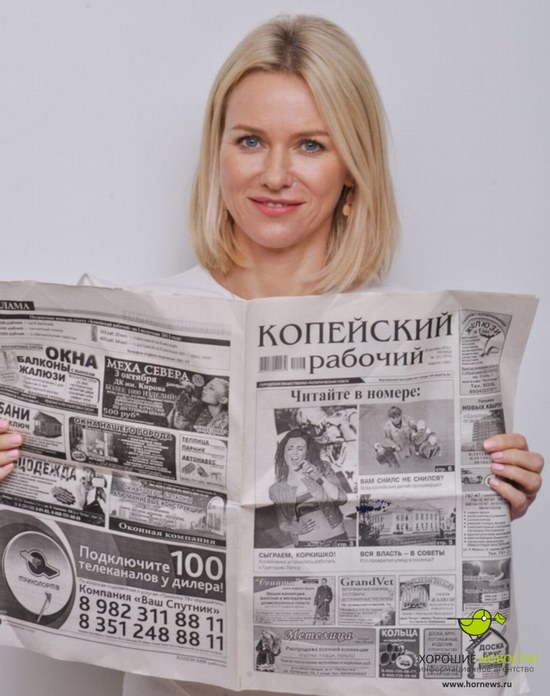 Steven Spielberg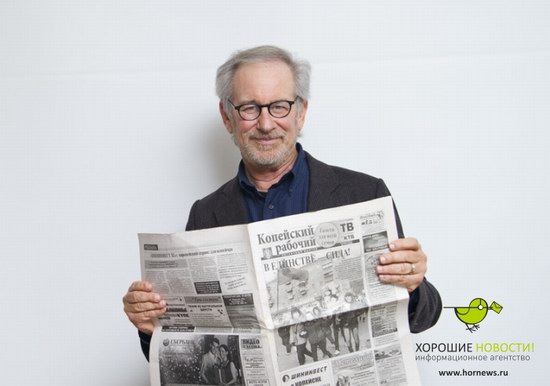 Tom Hanks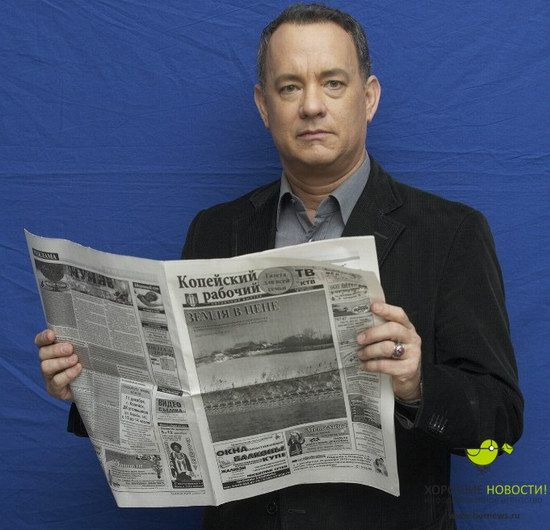 Kate Winslet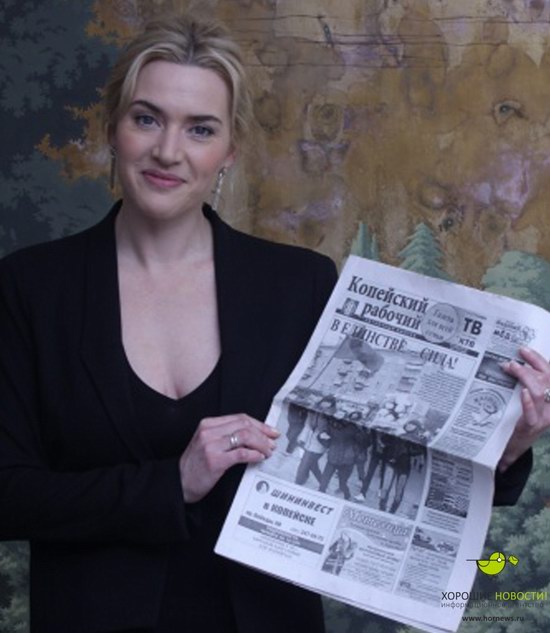 Harrison Ford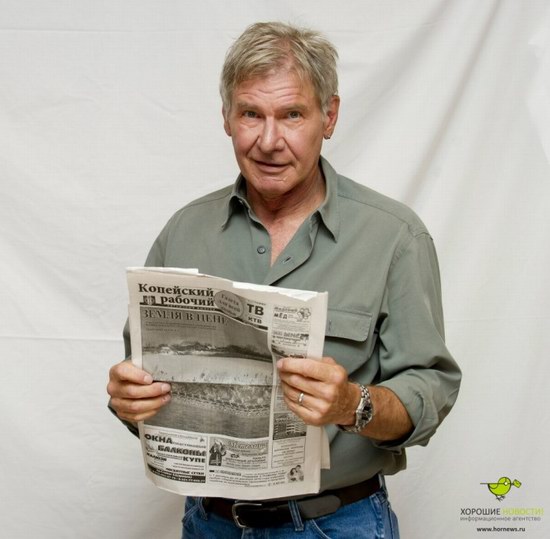 Kate Hudson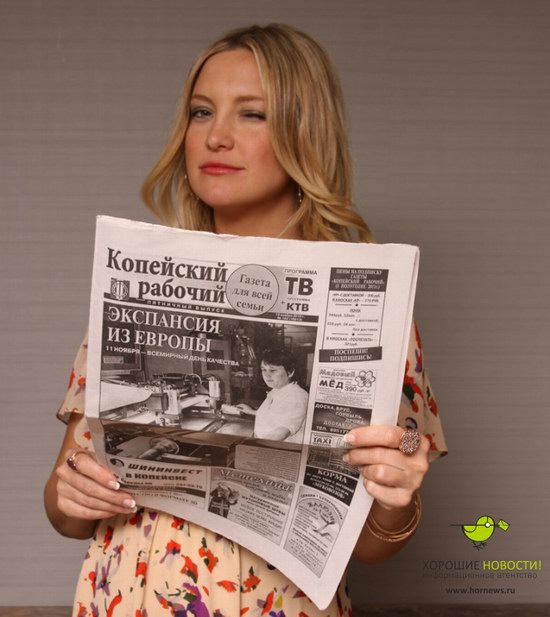 Emma Watson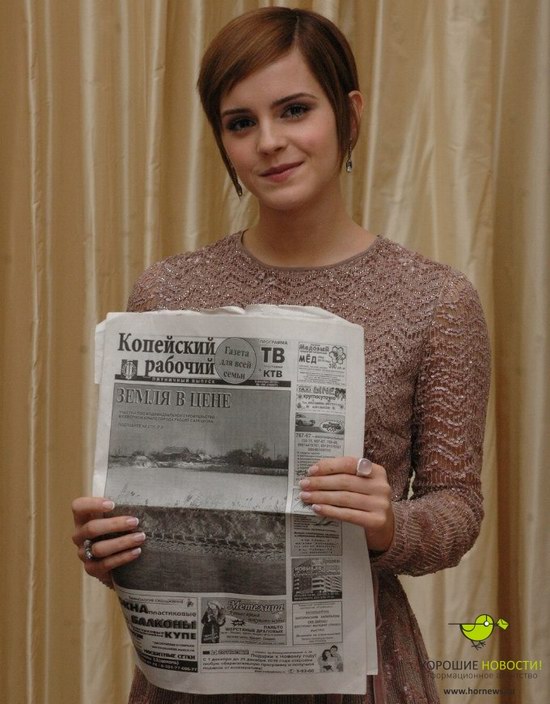 Amanda Seyfried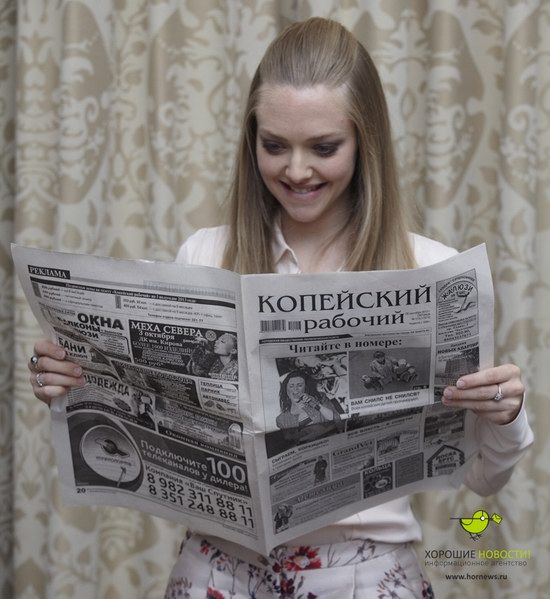 Helen Mirren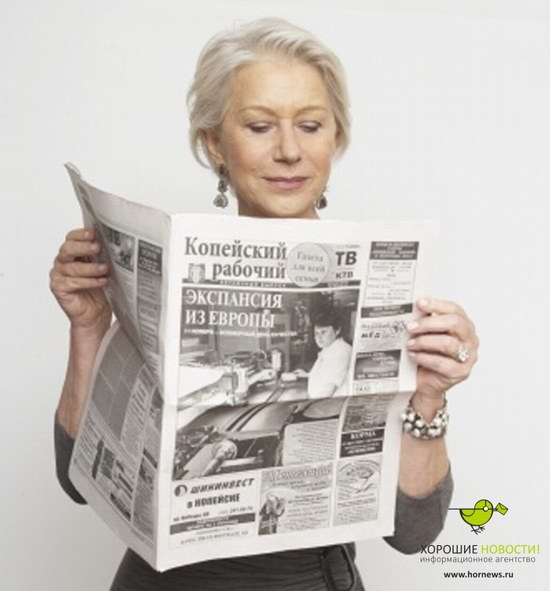 Bruce Willis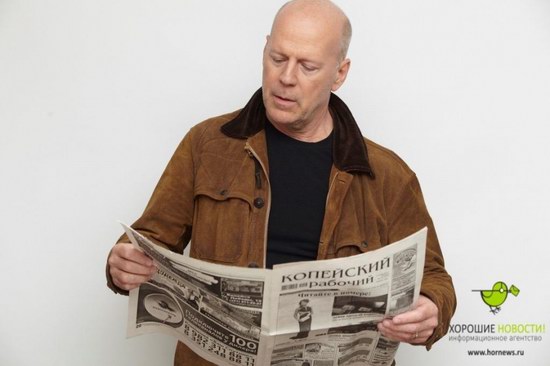 Angelina Jolie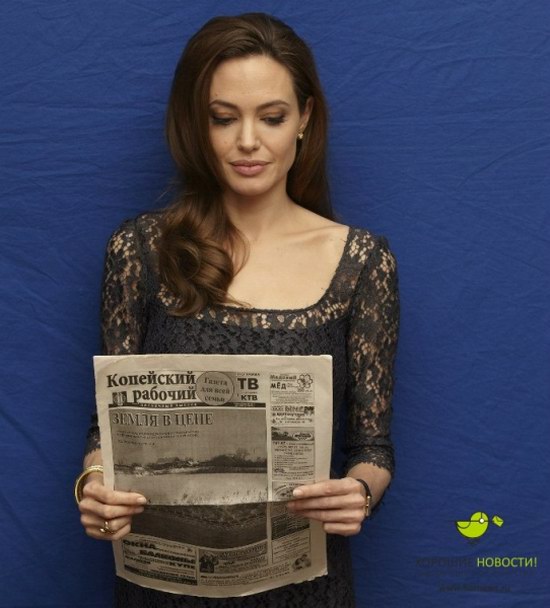 Tags: Chelyabinsk oblast
<< Multimedia show for the G-20 summit in St. Petersburg
No comments yet.