Ufa, a city with a population of over one million people, is the capital of the Republic of Bashkortostan. The city stands on the banks of the Belaya River, 1340 km east of Moscow.
Ufa is the third longest city in Russia after Sochi and Volgograd. Let's fly over Ufa and look at the city in winter time. Photos by: Slava Stepanov.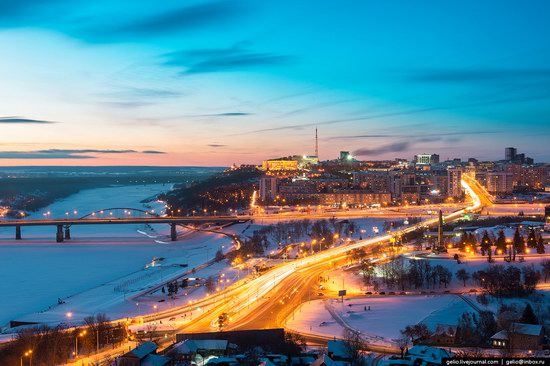 Bashkir Academic Drama Theater named after M. Gafuri.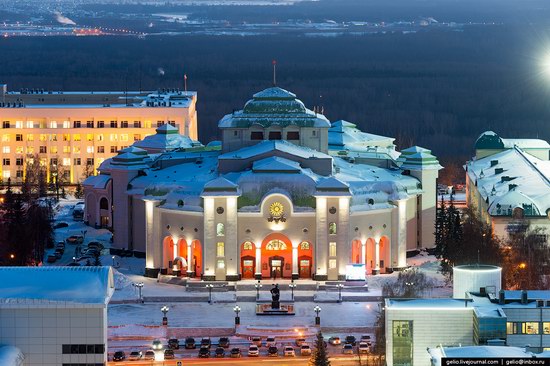 Frosty morning in Ufa.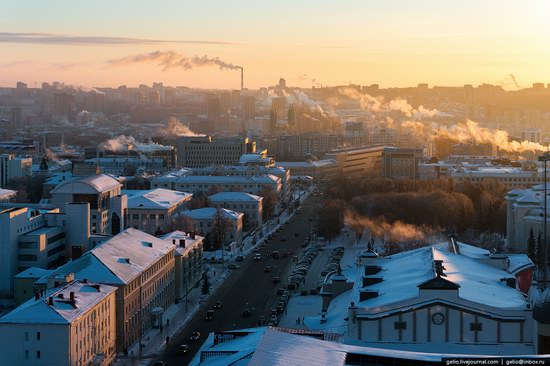 Government House and Mosque (1830).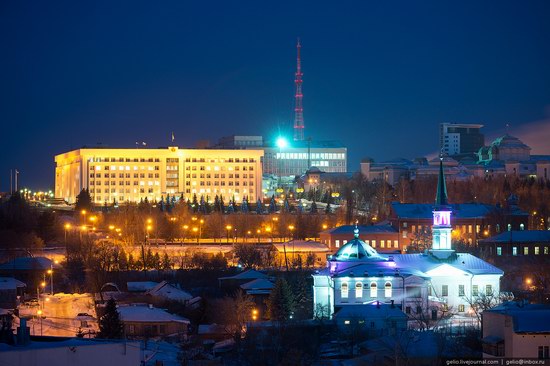 Monument to Salavat Yulaev – Bashkir national hero and poet, one of the leaders of the Peasants' War of 1773-1775 and associate of Emelyan Pugachev. This is the largest equestrian statue in Russia (the height of the statue is nearly ten meters).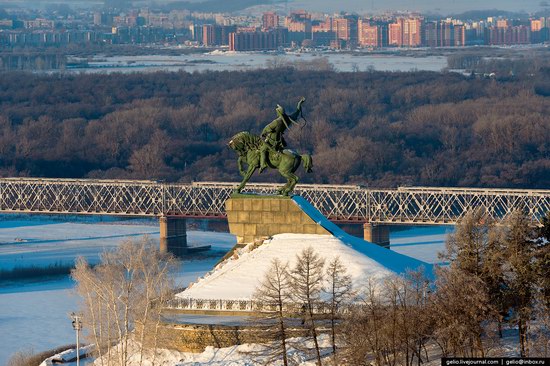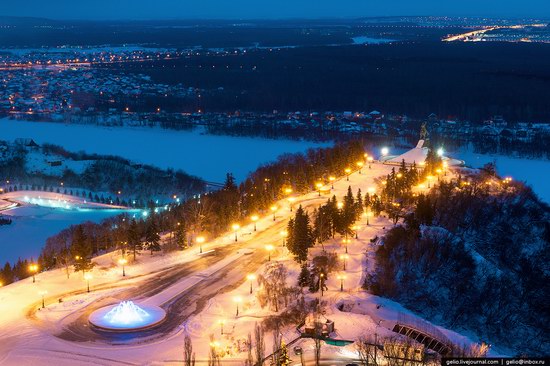 Zaki Validi Street.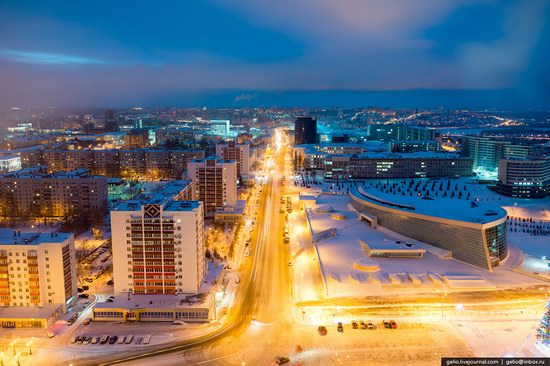 Bashkir State University.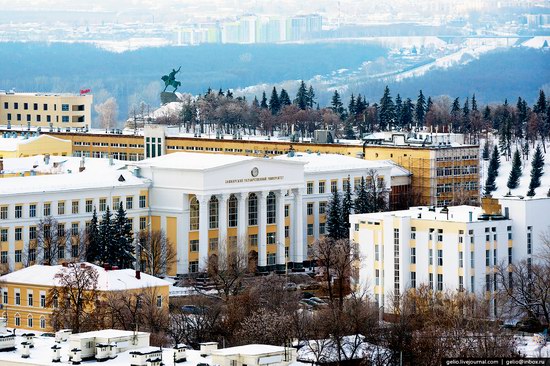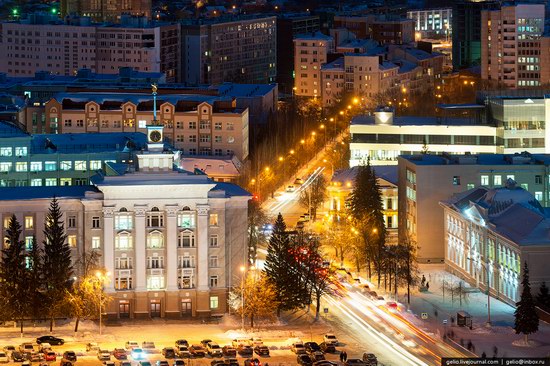 The beginning of the pedestrian part of Lenina Street.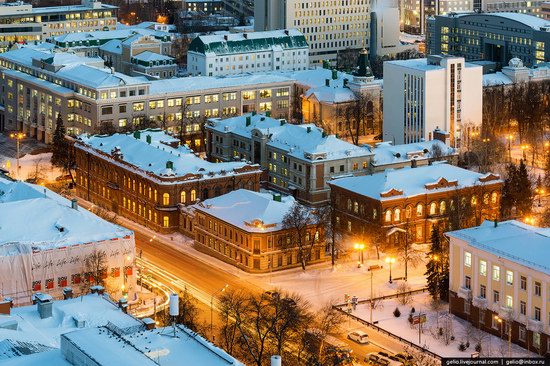 Pushkina Street. The Supreme Court of the Republic of Bashkortostan and Bashkortostan Customs.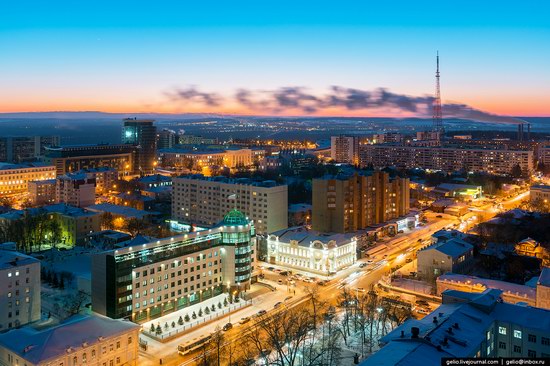 Public garden named after Lenin.
Movie theater "Rodina".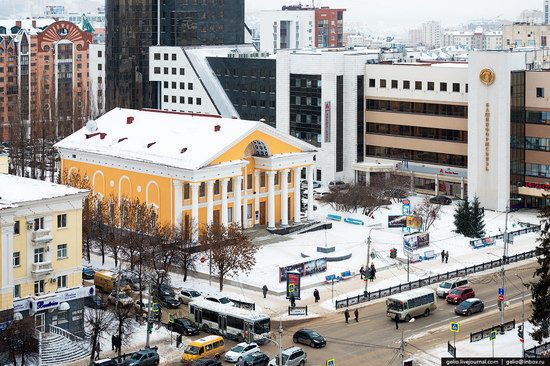 Road bridges over the Belaya River.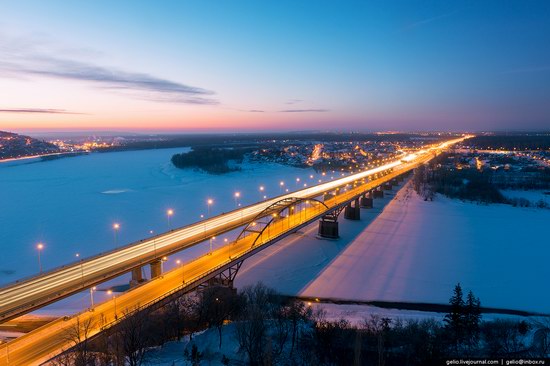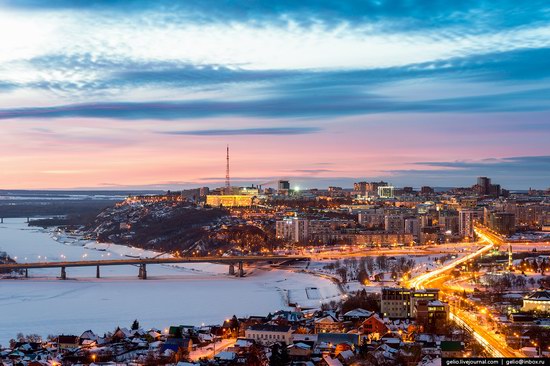 Friendship Monument, dedicated to the 400th anniversary of Bashkiria's voluntary accession to the Russian state.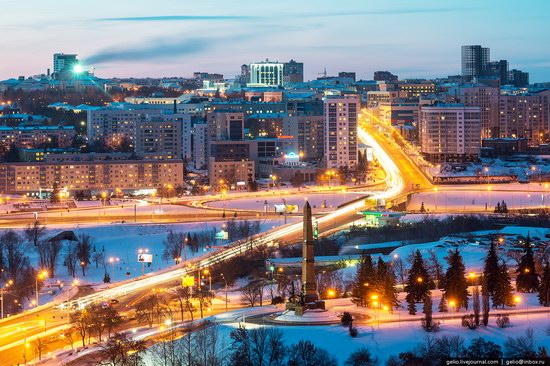 Mosque named after Salavat Yulaev.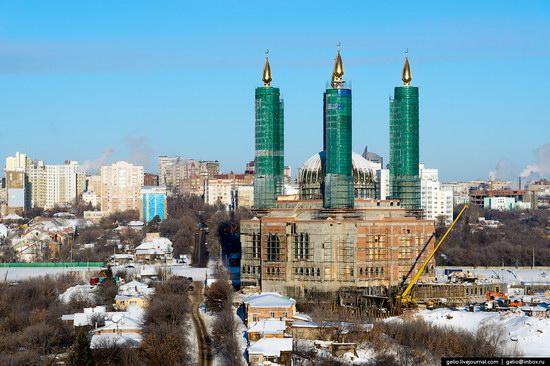 Church of the Intercession of the Holy Virgin. It is the oldest church in Ufa.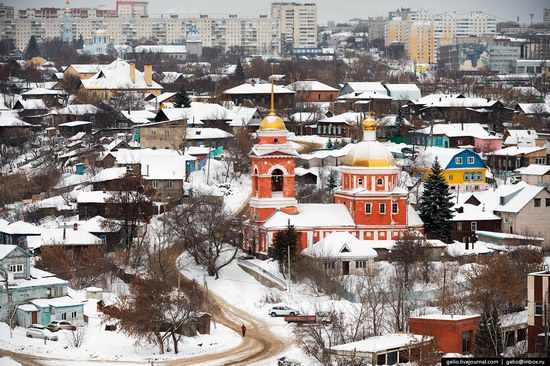 Ufa Train Station.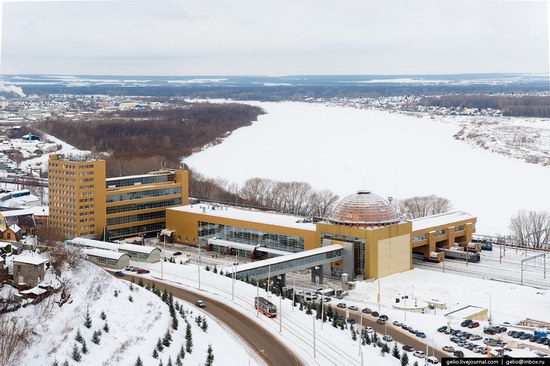 "Uralsib" – the tallest building in Ufa (100.5 meters).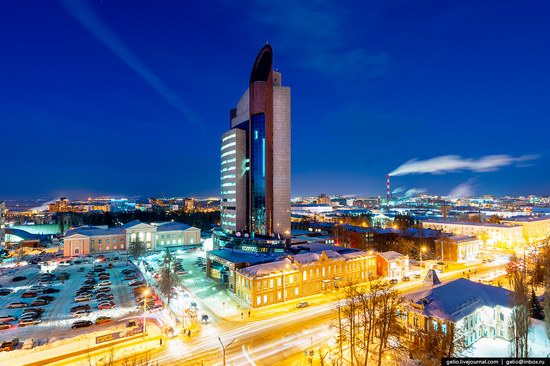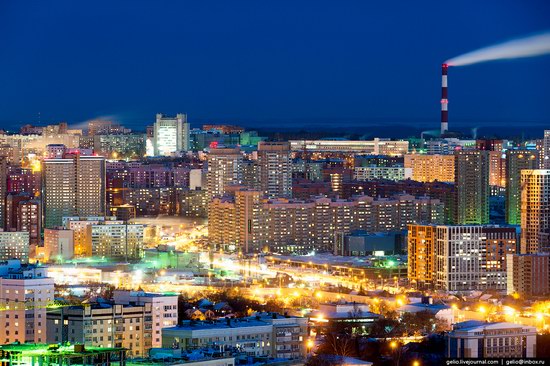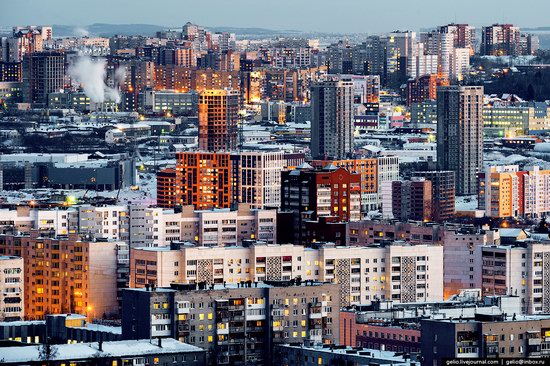 Ufa refinery plant in the background.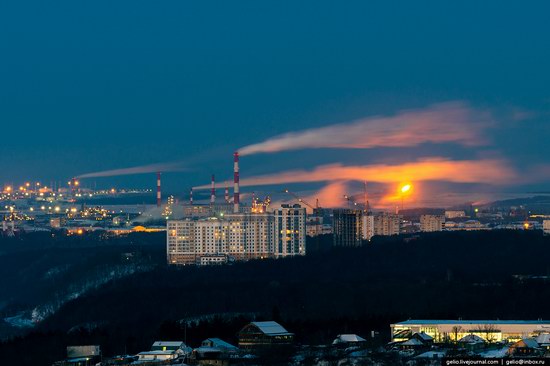 TV tower in Ufa.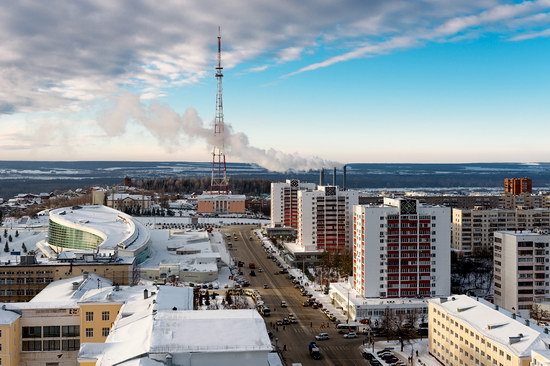 A couple of panoramas.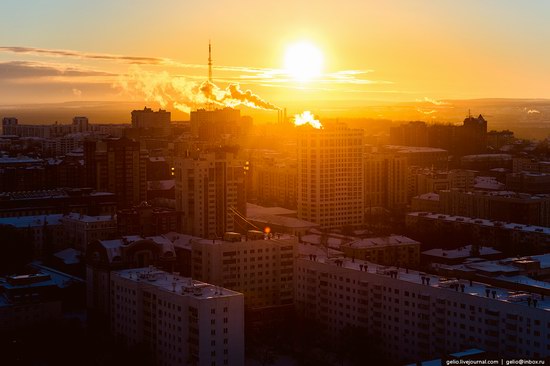 Tags: Bashkortostan Republic · Ufa city
<< Top 10 posts about Russia in 2015
No comments yet.