Valdai is a picturesque lake located in the territory of the Valdai National Park in the Novgorod region. The area of the lake is about 20 square kilometers, the average depth is 12 meters (the maximum depth – 60 meters).
On an island in the center of the lake, there is a historical and architectural monument of the 17th-18th centuries – an ensemble of buildings of the Iversky Monastery. On the western shore of the lake the town of Valdai is located. Lake Valdai on Google Maps. Photos by: Konstantin Antipin.
Picturesque islands of Lake Valdai.

The Iversky Monastery founded by Patriarch Nikon in 1653.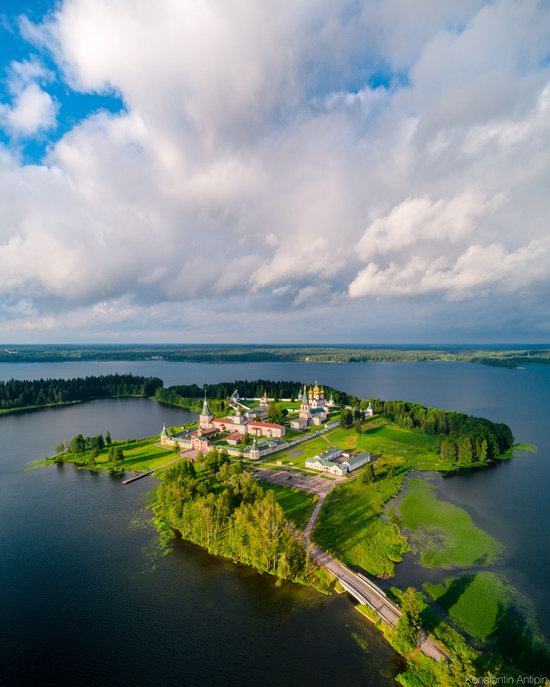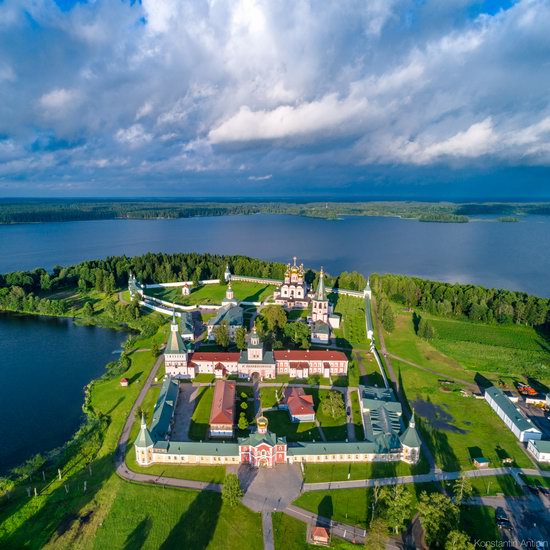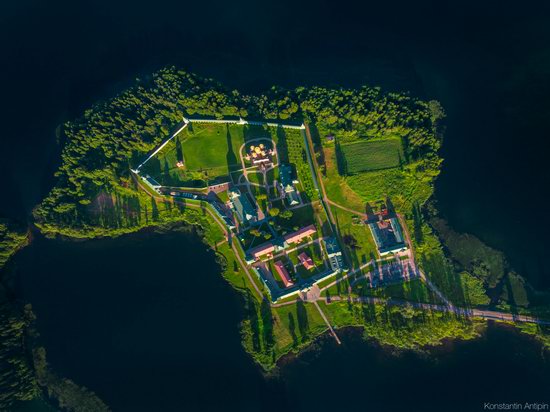 The monastery is connected with the shore of the lake by the road.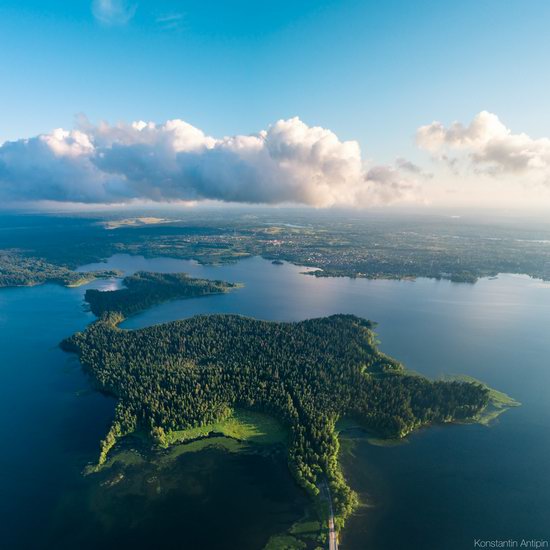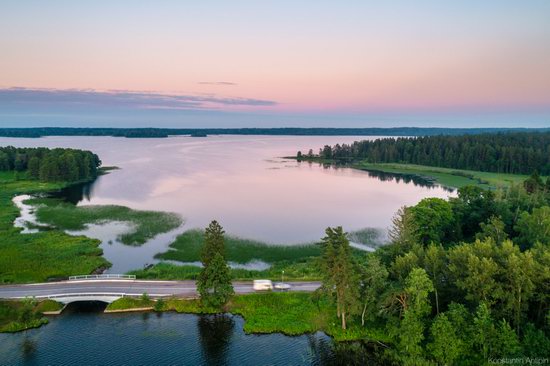 The Iversky Monastery at sunset.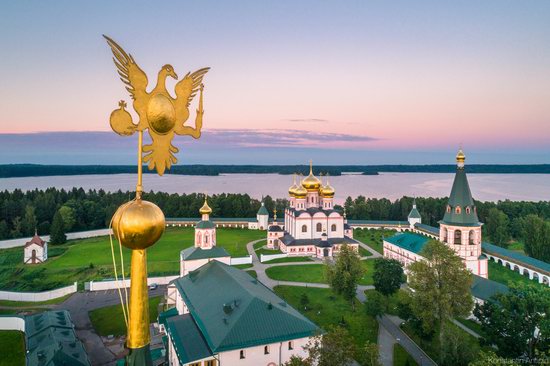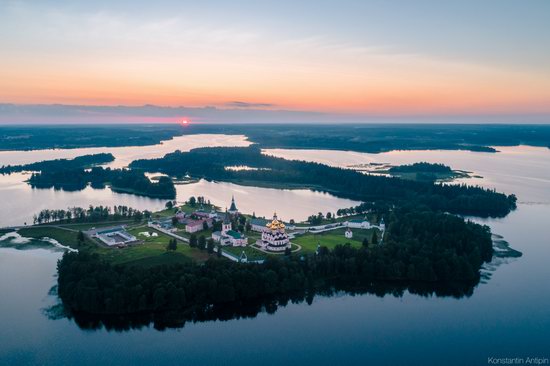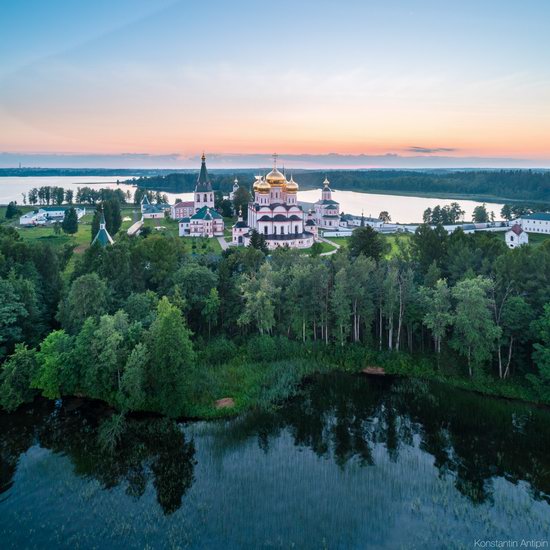 On the territory of the boarding house "Northern Lights", there is an exact copy of the southernmost Orthodox church, installed at the Russian station Bellingshausen in Antarctica.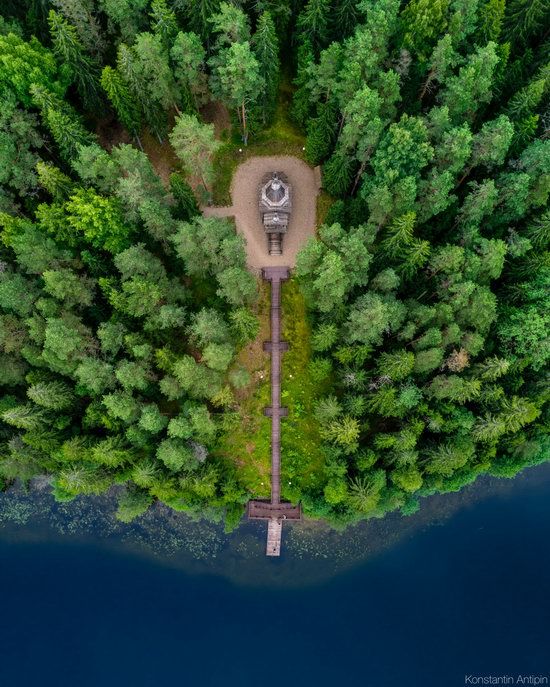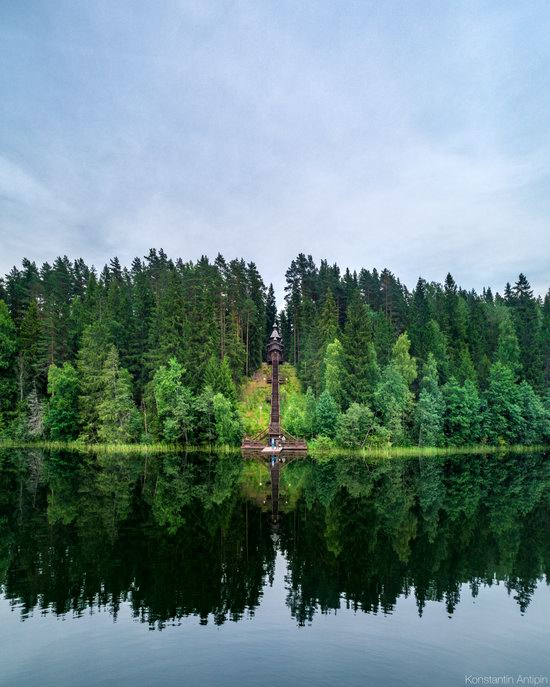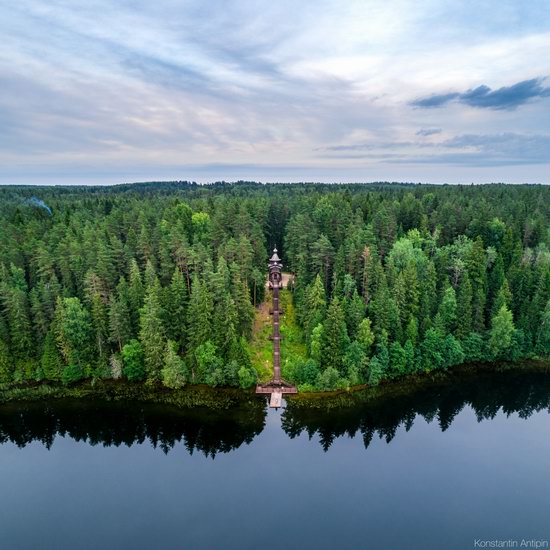 Tags: Novgorod oblast
<< Crystal Museum of Maltsov in Gus-Khrustalny
No comments yet.