Atsgara lakes or the Pyatiozerye ("Five lakes") valley are located at an altitude of about 2,500 meters above sea level in the Urupsky district of the Republic of Karachay-Cherkessia, about 26 km northwest of the village of Arkhyz and 7 km east of the village of Zagedan.
In total, there are more than 10 lakes here, but only 5 are large in size, their length is about 200-350 meters. The lakes are located on mountain terraces formed by an ancient glacier and at different heights relative to each other. In summer, these lakes warm up quite well and you can cool off in them. Atsgara Lakes in Karachay-Cherkessia on Google Maps. Photos by: Fedor Lashkov.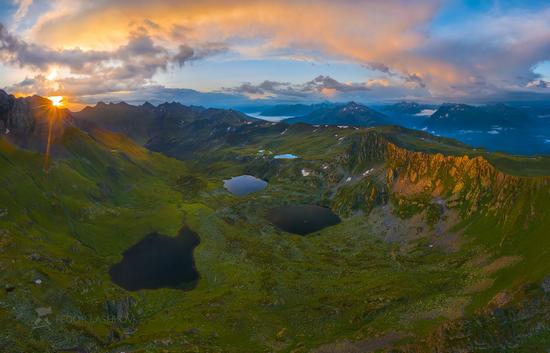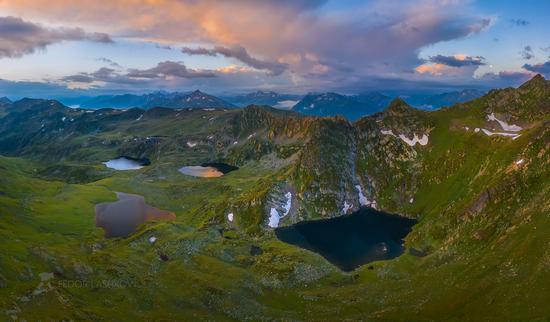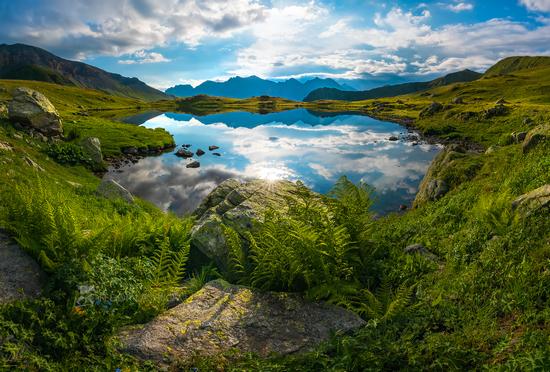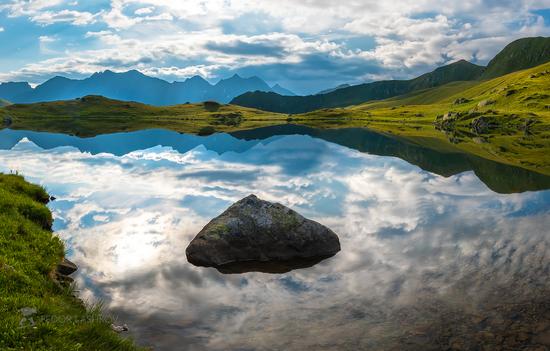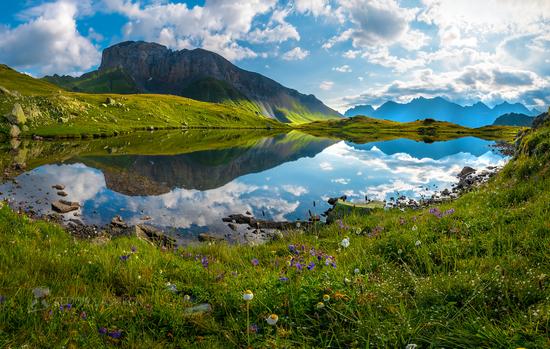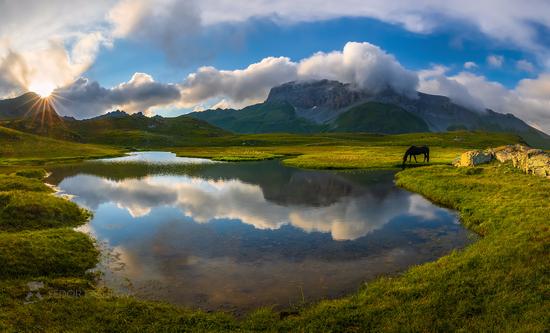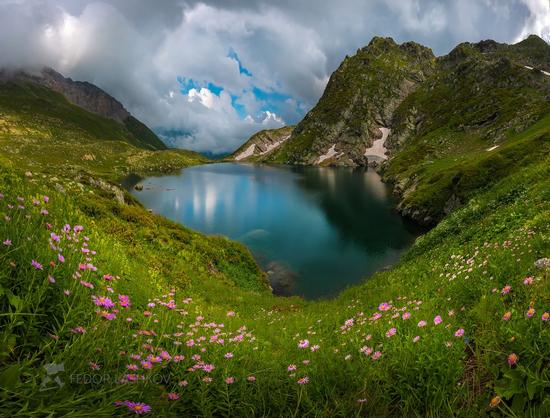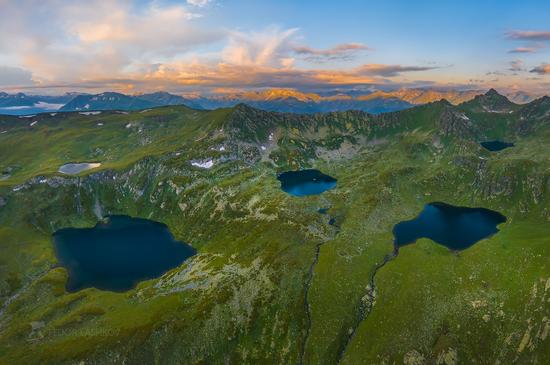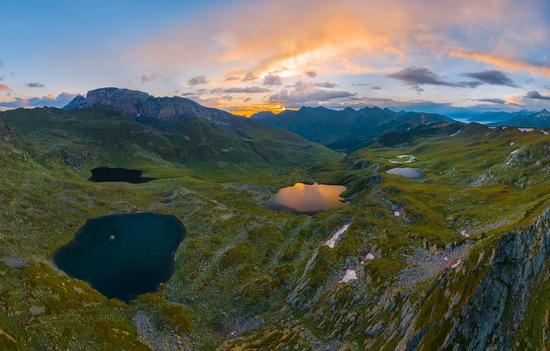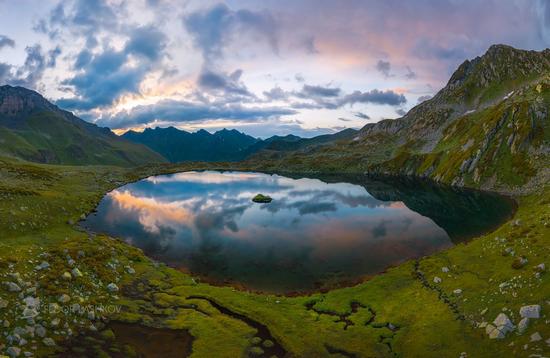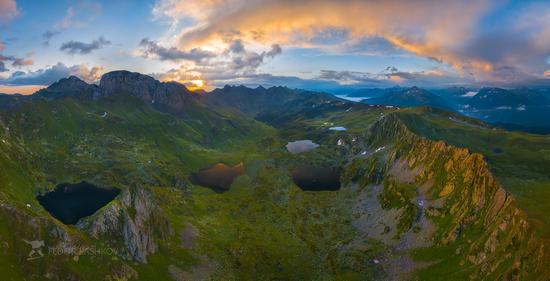 Tags: Cherkessk city · Karachay-Cherkessia Republic
<< Gorokhovets – a picturesque historical town in Vladimir Oblast
No comments yet.