Sofia Falls are waterfalls of glacial origin flowing from the Sofia Glacier of Mount Sofia (3,637 meters) – one of the main natural attractions of the Arkhyz ski resort located in the southern part of the Republic of Karachay-Cherkessia in the Western Caucasus.
These picturesque waterfalls are located about 15 km south of the village of Arkhyz. Sofia Falls become the most full-flowing at the height of summer (July, August), when the glacier is actively melting. The following photos were taken in late July by Fedor Lashkov. Sofia Falls on Google Maps.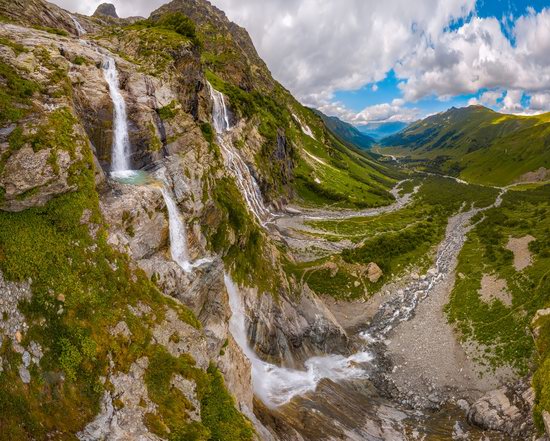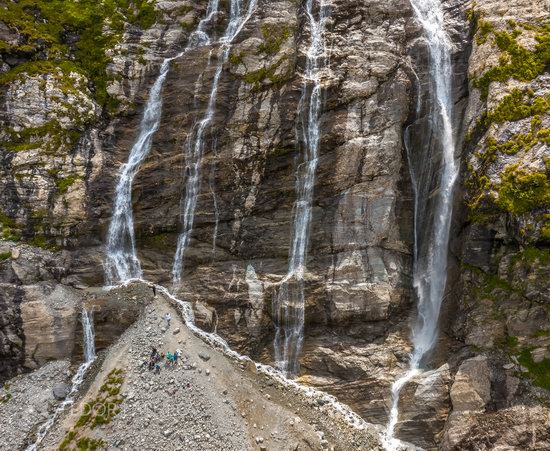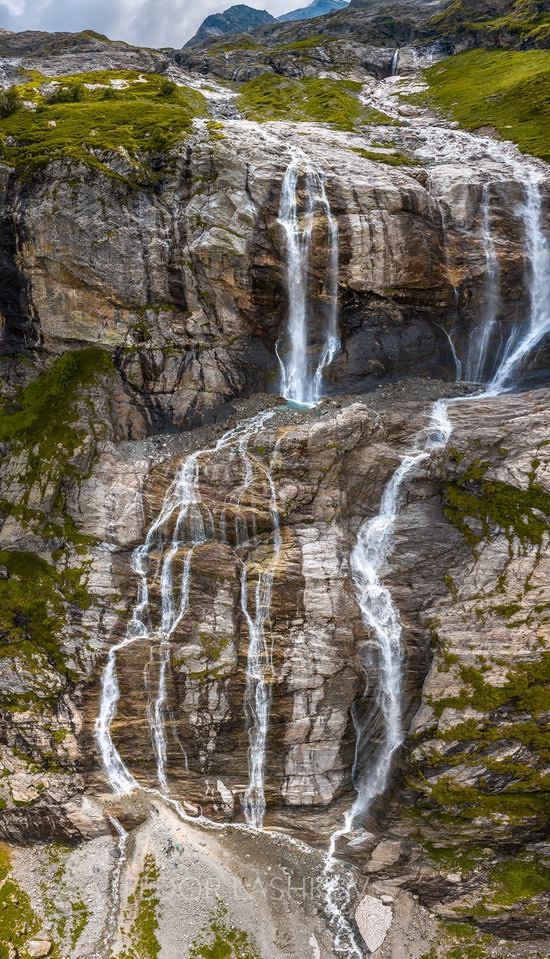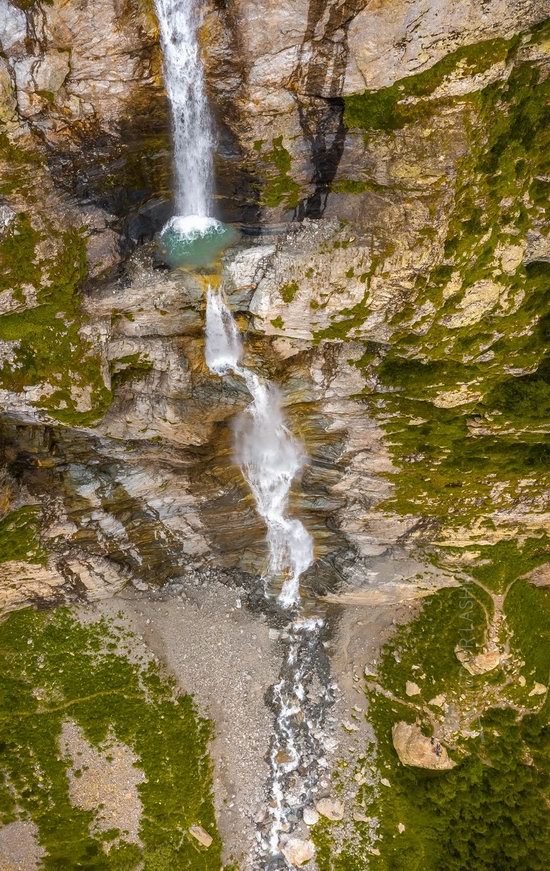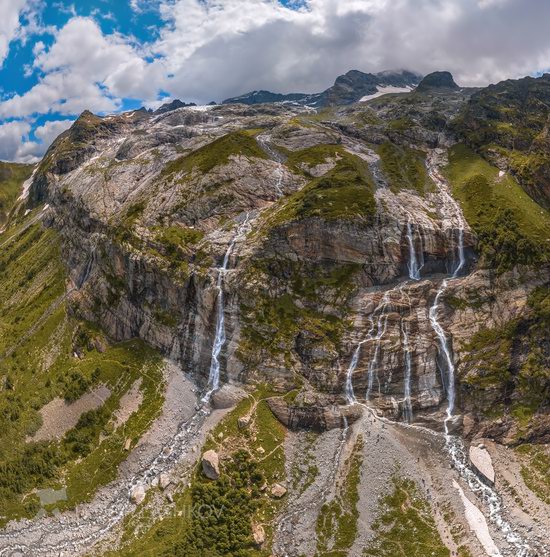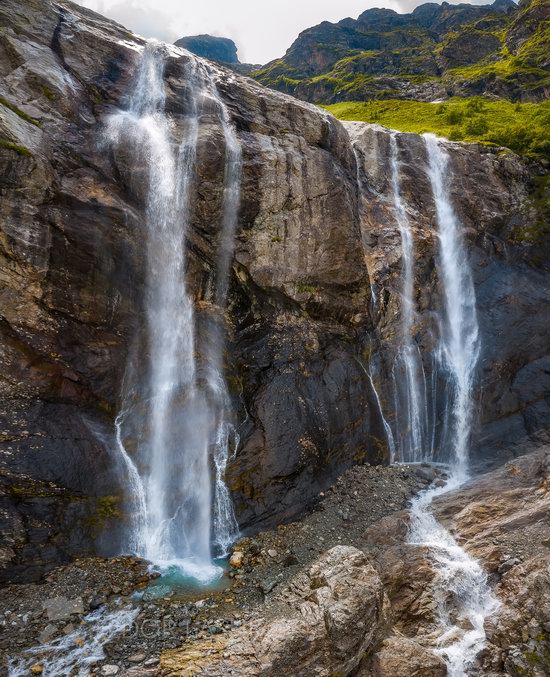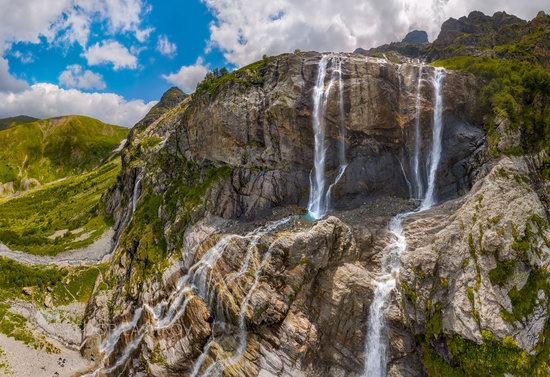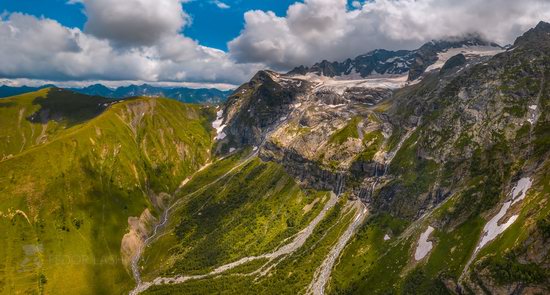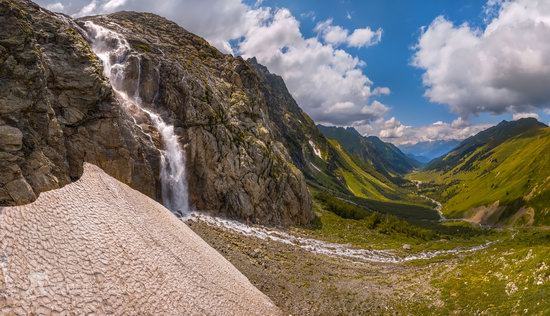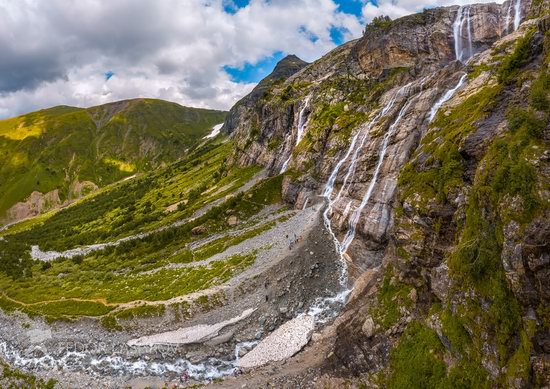 Tags: Cherkessk city · Karachay-Cherkessia Republic · landscapes
<< What to Do in St. Petersburg: the Best Sights and Activities
No comments yet.