The Circum-Baikal Railway is the name used during the construction (1899-1905) and in the first years of operation of the 260 km section of the Trans-Baikal Railway. Today, this is a dead end section of Slyudyanka II – Baikal, 89 kilometers long. It is located about 70 km south of Irkutsk and runs along the shore of Lake Baikal.
This railroad has no equal in Russia by the number of engineering structures. Its tunnels and stone galleries are unique. Built according to non-standard projects, they were not rebuilt in subsequent years, retaining the original plan of architects and engineers of the early 20th century. Photos by: Mikhail Tilpunov.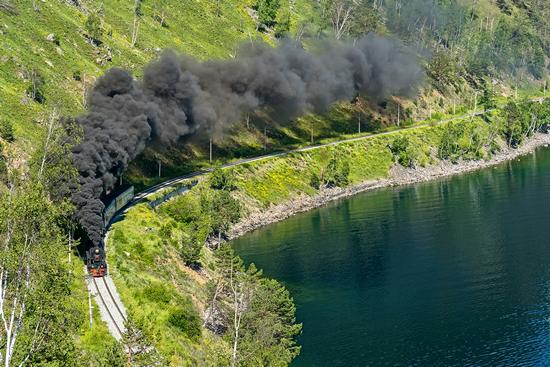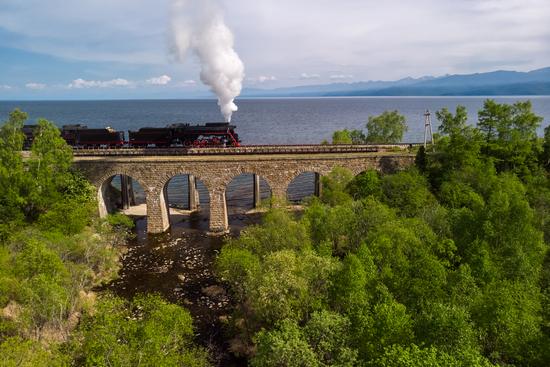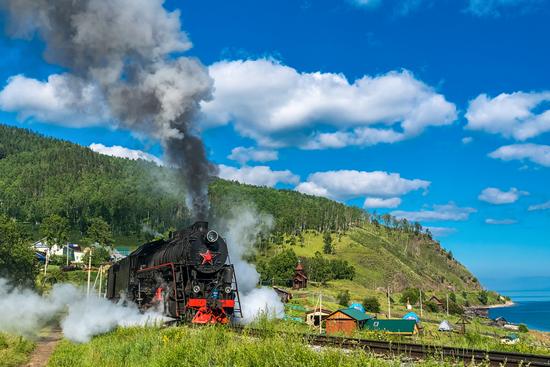 From the beginning of the 1980s, the tourist potential of this very picturesque railway began to be gradually developed. Here you can also see a lot of natural monuments. In the villages along the railway, a number of wooden buildings of the early 20th century, built in the Art Nouveau style, have been preserved.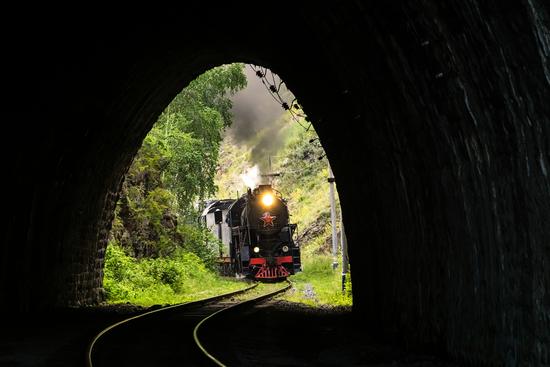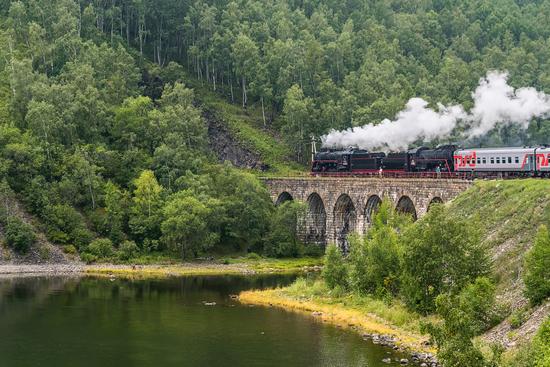 A trip on an old steam locomotive along the shore of Lake Baikal has become one of the integral parts of visiting Lake Baikal for many tourists.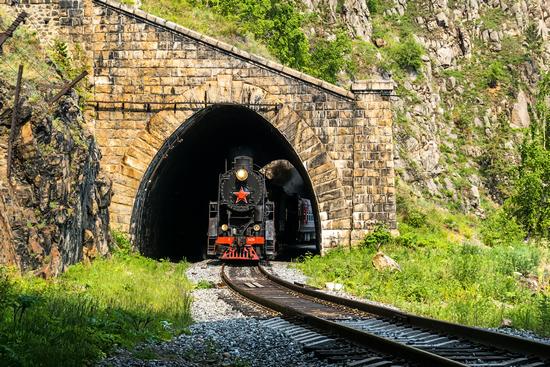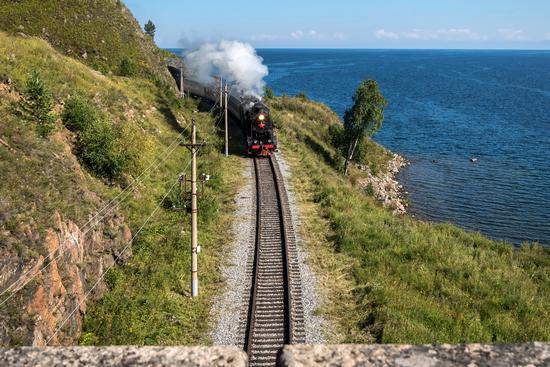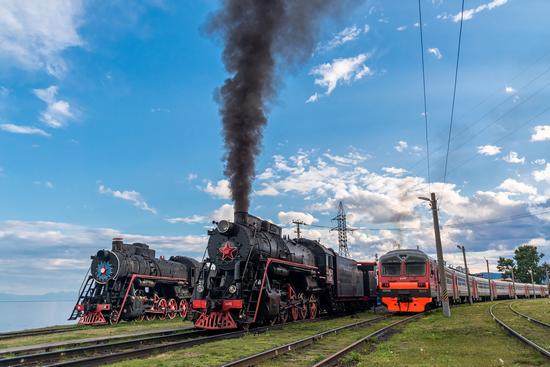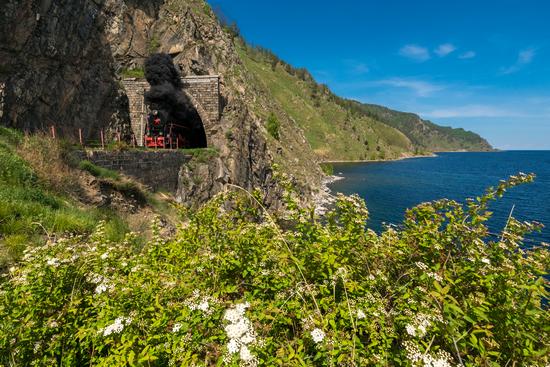 Tags: Irkutsk oblast · Russian Empire
<< Atsgara Lakes in Karachay-Cherkessia
No comments yet.