Dargavs is a small village located in the Republic of North Ossetia – Alania, about 36 km southwest of Vladikavkaz. The area where the village is located has been inhabited since the Bronze Age. A large number of archaeological sites have been discovered here.
The village is very rich in various architectural monuments. The main one is the so-called "City of the Dead" – an old necropolis consisting of 97 stone memorials, which from afar resemble a small mountain village. It is the largest surviving burial of this type in Russia. Dargavs on Google Maps. Photos by: Alexey Zhirukhin.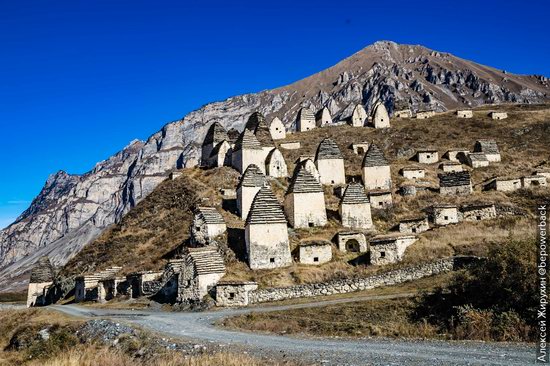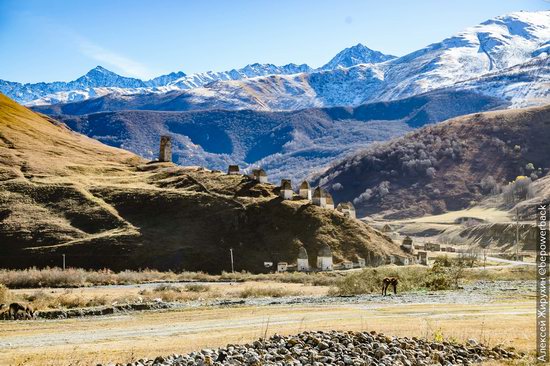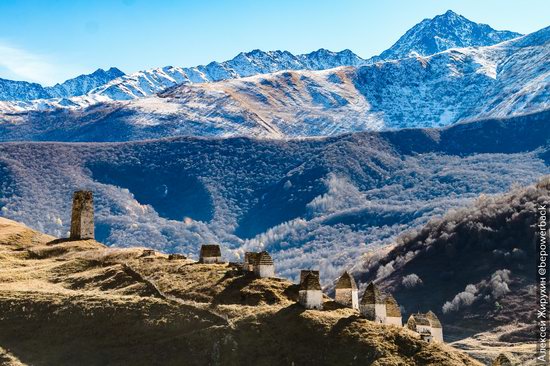 Each structure is a family crypt, where entire generations are buried. In total, about 10,000 people are buried here. The necropolis was formed in the center of a mountain valley around the 14th century. The last burials date back to the end of the 18th century.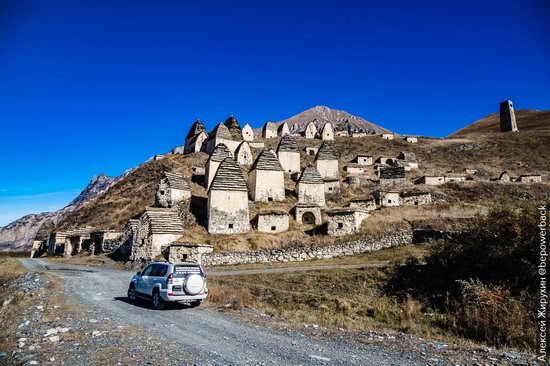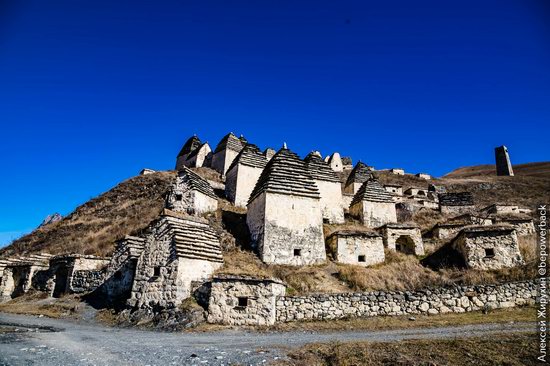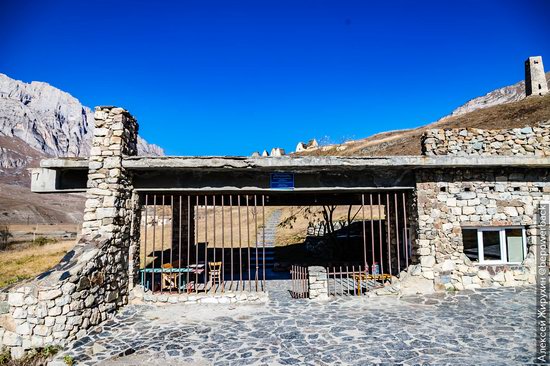 Initially, the crypts were created only as a burial place. However, in the 18th century, during the plague epidemic, they began to be used as a quarantine, where sick families voluntarily isolated themselves with supplies of water and food.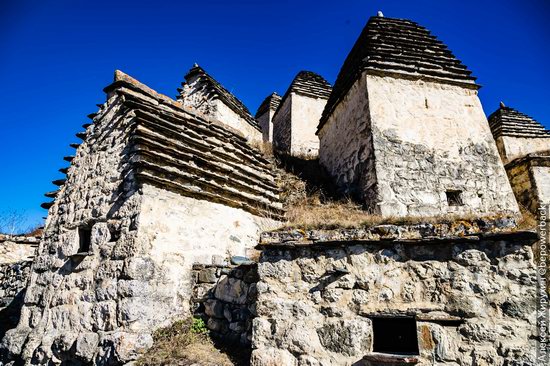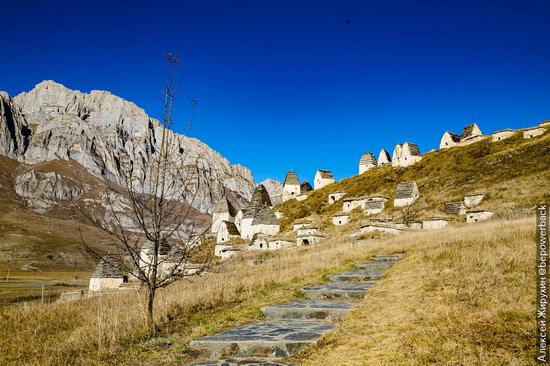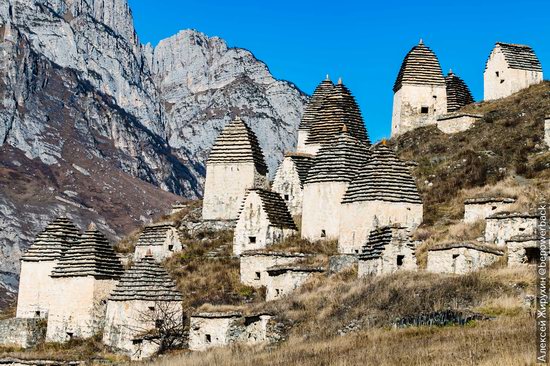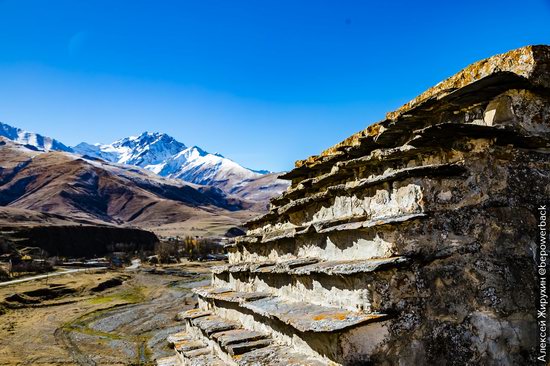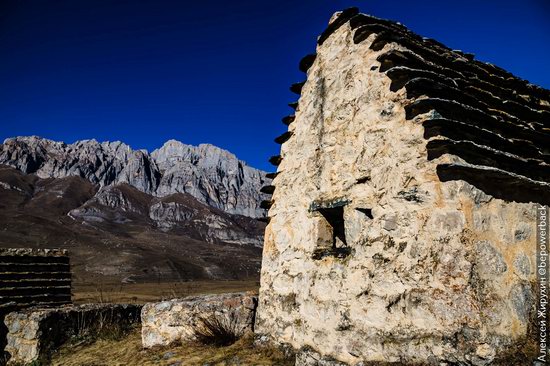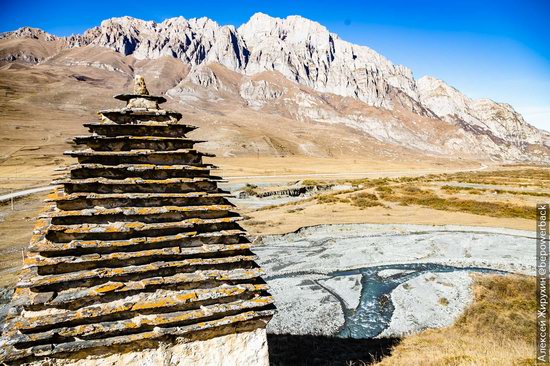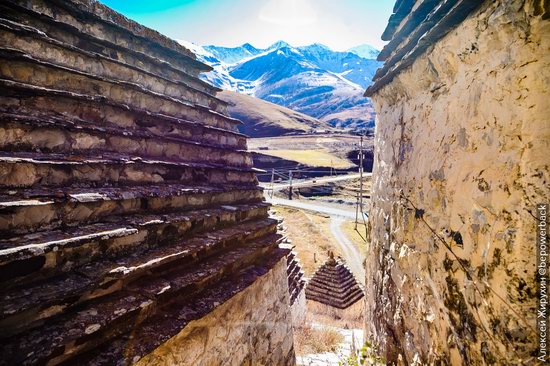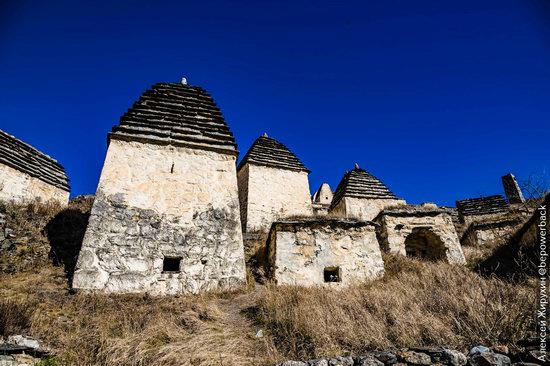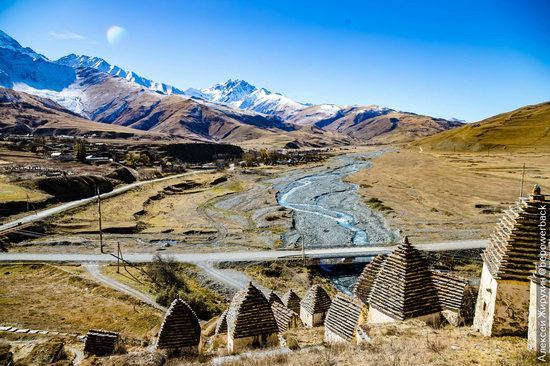 The family watchtower of the Mamsurovs, 15 meters high, rises above Dargavs. It is the tallest tower in North Ossetia.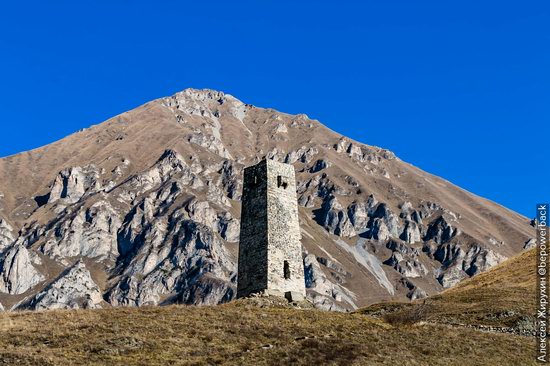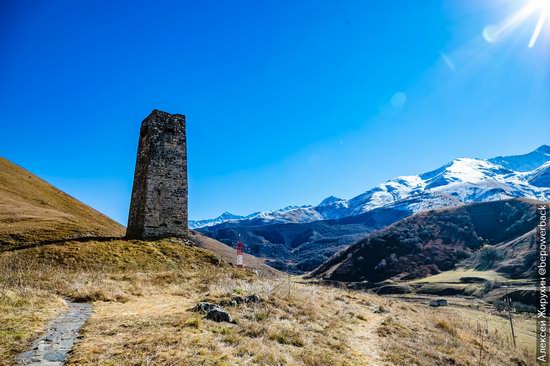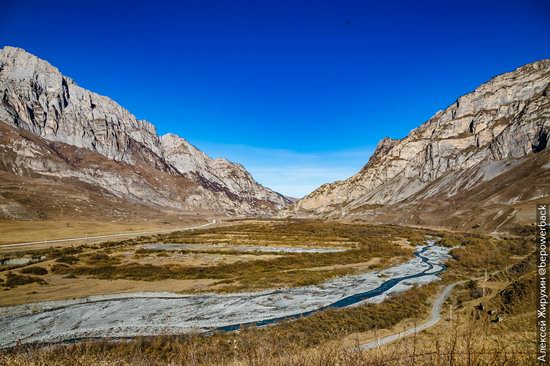 Tags: North Ossetia Republic · Vladikavkaz city
<< 7 Reasons to Visit Russia Next Summer
No comments yet.