TAG | Vladikavkaz city
Dargavs is a small village located in the Republic of North Ossetia – Alania, about 36 km southwest of Vladikavkaz. The area where the village is located has been inhabited since the Bronze Age. A large number of archaeological sites have been discovered here.
The village is very rich in various architectural monuments. The main one is the so-called "City of the Dead" – an old necropolis consisting of 97 stone memorials, which from afar resemble a small mountain village. It is the largest surviving burial of this type in Russia. Dargavs on Google Maps. Photos by: Alexey Zhirukhin.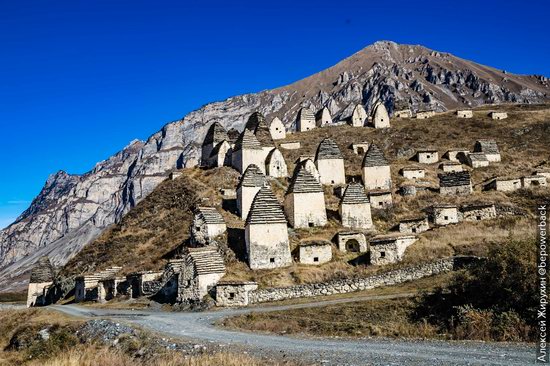 Tags: North Ossetia Republic · Vladikavkaz city