Russia officially banned gambling in 1927, but the practice flourished after the demise of the Soviet Union
However, gambling was restricted again in 2009, but allowed in four gaming zones
Gambling is unlikely to be legalised under Putin's rule, despite the clear economic gains
Russia plays a major role in world politics and culture. Yet the country still remains distinctly different to Western countries in terms of laws and governance. That's especially the case when it comes to gambling – Russia's gambling laws are complex and vastly different to those of the USA and UK.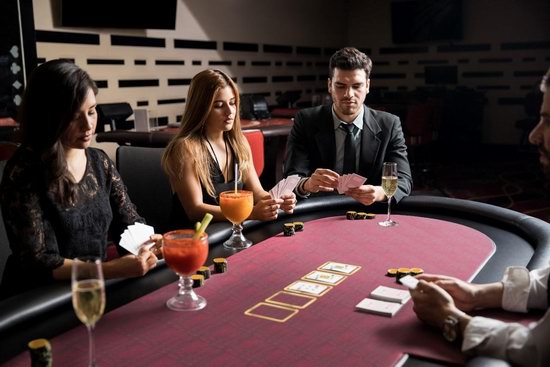 Gambling is not a new phenomenon in Russia. There are multiple references to gambling in popular culture, including in The Gambler – one of the most famous novels by Fyodor Dostoevsky. However, it has a less than straightforward relationship with the pastime.
Russia's history of opposition to gambling began in 1927 when the State determined that gambling was 'an idle, bourgeois pastime, incompatible with the true spirit of the working proletariat'. This determination led to a countrywide ban on all forms of gambling, a ban that was not lifted until the latter years of the USSR.
The first casino in was opened in the country in 1989. During that time an influence in western culture contributed to the rising popularity of poker in Russia. 20 years later however, in 2009, gambling was made illegal in Russia, apart from four specially arranged zones – Altai, Krasnodar, Kaliningrad and Primorsky.
In this article we examine the reasons behind this partial ban, profile some of the best gambling venues, and consider what the future could hold for Russian gambling.
The logic behind a partial ban rather than a blanket ban
In early 2009, Vladimir Putin received a report that seemed to link gambling to organized crime and money laundering. It was then that Putin made the decision to implement a nationwide ban on gambling. Putin said he believed it was the only appropriate way to deal with gambling social issues. It's worth bearing in mind that the Russian President is said to be personally against gambling, which he sees as immoral.
Putin was however mindful of the effect that this ban would have on tourism and the public image of Russia. Therefore he designated four states in the country for a gambling licence, primarily so that they could cater to foreign visitors. These states are Kaliningrad, Krasnodar Krai, Altai Krai and Primorsky Krai. These four zones effectively allow the Russian government to limit the influence of gambling on youth culture while still benefiting from the revenue it provides.
The outlook for online gamblers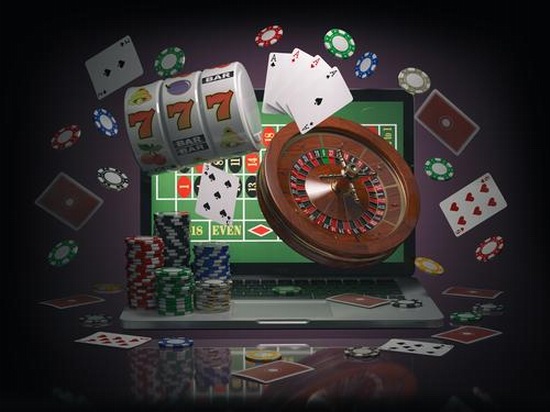 Unlike much of the world, Russian gamblers aren't granted unrestricted freedoms online – and it doesn't look like this will change anytime soon. The global online gambling market is expected to be worth $60 billion in just a few years time, with the industry flourishing across Europe and increasingly in the US – following the Supreme Court's decision to overturn the previous ban on sports betting in May 2018.
In the UK, for example, online operators are under the same regulations as land-based ones. They must be able to verify and identify every customer, plus abide my strict anti-money laundering regulations. Online casinos bring in more than one-third of all gambling revenue in the UK – making it the largest single gambling sector. And the government can use this revenue to invest in vital public services such as transport, schools and hospitals.
Despite the ban on online casinos in Russia, they flourish underground. Sure, the Russian government's cyber police are doing all they can to close them down one by one, but they're struggling to keep a handle on them all – with mirror domains cropping up all the time.
In fact, the government temporarily blocked access to Google, which it suspected was helping to promote online casinos in Russia. Online gambling remains alive and well, albeit beneath the surface of mainstream society.
Live casinos are the pinnacle of virtual casino technology in the UK. They offer online players the opportunity to play baccarat with real-life dealers – allowing them to experience the personal, human experience of gambling from the comfort of their own home. Many Russian-speaking players around the world can use the language switcher icon at the top-right of the website to enjoy thrilling casino games such as live baccarat in Russian.
Where to gamble in Russia
Below are three of the best casinos in Russia to gamble in the four gambling zones.
1. Casino Sochi – Krasnodar
Situated in the Gorky Gorod mountain resort, Casino Sochi is a luxury venue that can accommodate up to 2,000 visitors at any time. Inside you will find over 450 modern slot machines and 70 gaming tables catering for; American roulette, Blackjack, Baccarat, Russian Poker, Oasis Poker and many more.
The atmosphere in the casino is traditional and refined owing to the ornate interior decor. Casino Sochi also offers a Regal Rewards scheme that entitles visitors to the VIP treatment. Owners Domain LLC rightly view Casino Sochi as the jewel in the crown amongst their developments in the Krasnodar region.
2. Sobraine Casino – Kaliningrad
This venue claims the title of best casino in Kaliningrad, down to the fact that it is the only one in the region. However, owners Steelman Partners did not let that inhibit their ambitions when designing the casino, which was opened in February 2017.
Sobraine Casino resort is huge, with the main gambling hall for privileged guests sprawling over 3,600 square km. There are 350 gaming machines and 14 gaming tables currently, however there are plans for an expansion to facilities in the pipeline.
3. Primorsky Entertainment Resort City – Vladivostok
You will have to wait until 2020 to visit this hotel and casino resort opening in Vladivostok, in the far east of Russia. If the company behind the development (Diamond Fortune Holdings) are to be believed, it will be well worth the wait.
The casino is expected to mirror the design of modern gambling resorts in Macau as well as hosting 100 table games and 500 gaming machines. The aims of the PERC is not just to create a casino, but to create a mini-city that will support a community of 20,000 people.
Summary
Russian attitudes to gambling are generally negative as a result of recent problems with organized crime and historic societal issues. The early Soviet Union government was opposed to gambling on an ideological level and many of those beliefs still hold sway to this day.
However if you are planning to visit Russia on a gambling holiday, you can enjoy a flutter in one of the luxurious casinos in the four designated gambling zones. You will have to ensure you fill out the required taxation forms on any winnings that you make, but regardless of that, you will undoubtedly enjoy your time gambling in Russia.
There has been no movement regarding legalization of gambling elsewhere in Russia since Putin's decision to criminalize it in 2009. Any relaxation of this ban seem unlikely and it could take a generation or two for gambling to become regulated and legalized in the country.
Tags: No tags
<< Kemerovo – the view from above
No comments yet.