As appetites for casino gaming grow across the planet, players everywhere are heading to websites and brick and mortar casinos for a taste of the action. In Russia, players are also heading to casinos for fun with poker, roulette, slots and much more! In the world's largest country however, gambling is only legal in several selected regions.
With that said, the nation remains home to some huge casinos, with players flocking there from across the globe to enjoy gaming of a variety of styles. In this article, we will take a look at the biggest casinos in Russia. From Kaliningrad to Sochi, we will consider the finest gambling establishments in the Russian Federation.
So, without further ado, let's take a look at the biggest casinos in Russia, starting with what has to be the biggest, most popular of them all!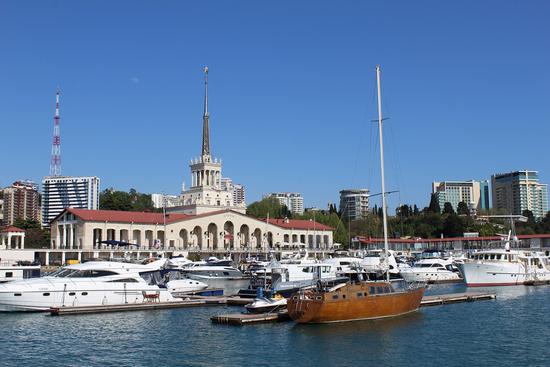 Kazino Sochi
Located in the southern resort city of Sochi, Kazino Sochi is a huge place to play your favorite casino game in Russia.
With 33,000 square meters of excitement, pleasure and luxury to impress even the most demanding guests, visitors from all over the world come here to enjoy high quality entertainment for both beginners and professional players.
The numbers here are a real marvel of scale, with over 440 slot machines, 6 blackjack tables, 16 roulette tables, 23 poker tables and 1 baccarat table.
The Casino offers two top restaurants: the excellent Brunello and the lower cost Buffet, as well as the Royal Bar. Excellent chef Ilya Zakharov is the boss of the cuisine at the casino. What's more, the casino frequently hosts concerts by Russian pop stars, world poker tournaments, weekly draws and super games.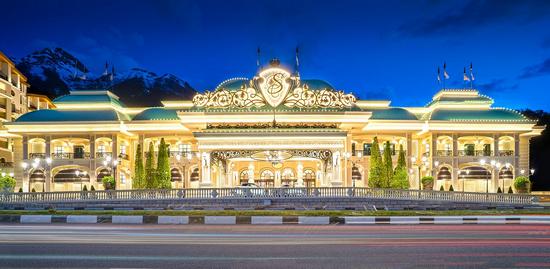 Casino Sobranie
Situated in Kulikovo, Kaliningrad, Russia's Baltic enclave, Casino Sobranie is one of the nation's finest places to enjoy games of all types. The casino comes courtesy of Uni Gaming and is one of the biggest in Europe with a casino area of 193,750 square foot.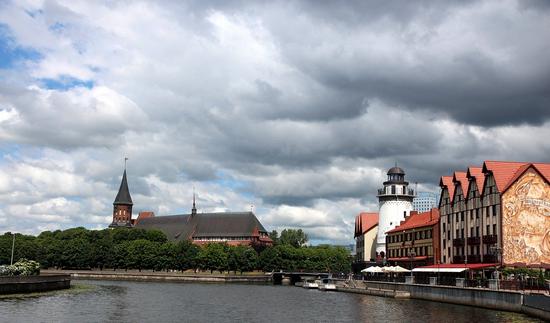 Boasting over 350 slot machines including a blend of video slots, VLTs and multi-player electronic roulette terminals, players love visiting this remote but excellent casino. With 14 live gaming tables for blackjack, roulette, Russian poker, video poker and six card poker, there are plans to boost the total to 1,000 slot machines and 40 live tables in future.
Sobranie Casino hosts a variety of tournaments including the "Slot Battle" which offers up over 1 million Rubles in prizes. Other offers include a gift of 100 rubles whenever you land the top card combo on the table.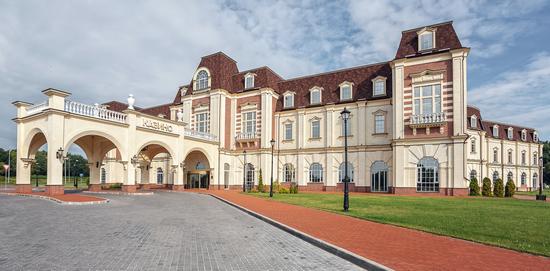 Though undoubtedly an extremely popular casino, Casino Sobranie has experienced no shortage of competition in recent years from online casino sites. Players everywhere are heading online to enjoy the convenience of playing from the comfort of their own home. If this sounds like something that you may enjoy, you can click here to visit Best-Casino.net which reviews the best casino sites online.
Overall, the biggest casinos in Russia are some of Europe's finest and offer a wide variety of options to every type of gamer.
Tags: No tags
<< Medieval Tower Complex Egikal in Ingushetia
No comments yet.