Exchange Programs for Foreigners Who Want to Study in Russia
Nowadays, going abroad for studying is not a problem. Many countries are introducing quarantine restrictions, so taking part in a student exchange program opens an array of benefits.
Adventurous students can get not only a brilliant education but also an eye-opening travel experience. For some students, this is an opportunity to immerse themselves in the culture of another country. Moreover, a chance to improve your skills in a foreign language is an advantage.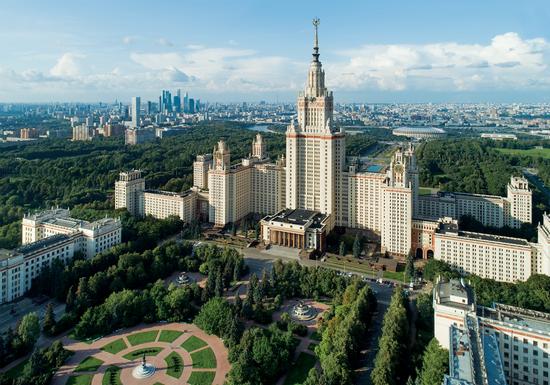 Russia is known for its centuries-old history and classical traditions. The country can also boast its strong scientific community and high level of education. Years of educational experience combine with modern technology, comfortable campuses, and innovation laboratories.
Today, it is much easier for foreign applicants to get higher education in Russia. You can do it as easily as it would be to find a tutor or other type of external academic help online. Students can enter either on a commercial basis or with a scholarship.
Medicine, engineering specialties and IT are especially popular among the areas of studying. Foreigners also focus on economics, finance, and natural sciences. Still, for those willing to become professional writers or artists, there is a choice of more creative programs.
Below we provide you with a list of the most prestigious opportunities for those who want to get an education in Russia. Find the exchange program that suits you and make your student life unforgettable!
Erasmus+
You might have already heard something about Erasmus. This is one of the most famous exchange programs organized by the EU. It gives the opportunity to study, internship, or teach in another country. Yet a target state must take part in the Erasmus program. The terms of study and internship vary from 3 months to 1 year each, up to 2 years in total.
The geography of Erasmus+ has expanded throughout the years. It now encompasses not only the member states of the European Union but also partner countries. These are divided into 13 geographic regions. And the Russian Federation is one of them. The country's capital, Moscow, is famous for its array of prestigious educational institutions. The top-ranking are:
MIPT (Moscow Institute of Physics and Technology);
MGIMO (Moscow State Institute of International Relations);
MEPhL (National Research Nuclear University);
MSLU (Moscow State Linguistic University);
REA (Plekhanov Russian Academy of Economics);
BMSTU (Bauman Moscow State Technical University).
All these institutions of higher education cooperate with many foreign universities. This contributes to the improvement of the qualifications of students in the framework of international exchange programs, such as Erasmus+.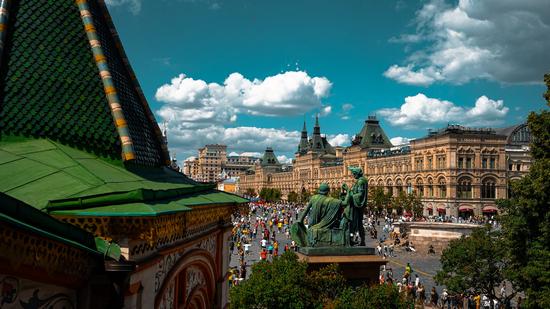 AIFS Study Abroad in Russia
AIFS (American Institute for Foreign Study) is a company that manages various educational exchange programs. It was founded in 1964 and has already helped more than 1.5 million students with their international education goals.
Built on the values of cultural exchange, AIFS offers foreign students an interesting opportunity to spend a semester or year in the Russian Federation. It cooperates with Peter the Great St. Petersburg Polytechnic University. Thus, many academic program options are available. The program covers arts and humanities. These are political science, history, sociology, Russian language, Classic Literature.
The period of studying is not consistent, depending on the program you choose. Have you ever admired the works of legendary Russian poets or expressed interest in the country's history? If yes, you are welcome to take part in any of these programs.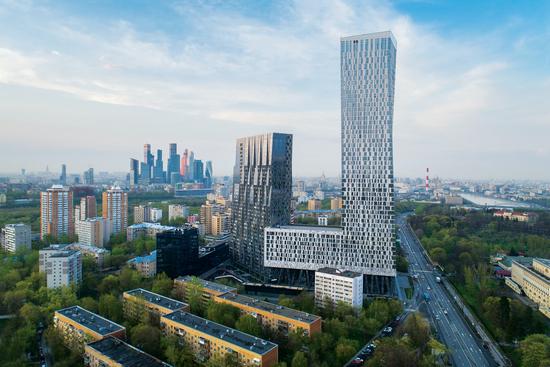 Council of International Educational Exchange (CIEE)
CIEE partner institutions are also located in the cultural capital of the Russian Federation, Saint Petersburg. The programs are aimed at strengthening the existing skills in the Russian language. Even so, the students have the opportunity to attend lessons in the English language as well as Russian classes, depending on the level.
Apart from education, international exchange students will take part in the volunteering process. It not only allows you to use all your skills in practice but also helps to integrate into the local community.
The period of studying at St. Petersburg State University varies from 11 and up to 37 weeks. Different cultural activities are also included in the agenda.
Indeed, the city has a lot to offer: from the Hermitage Museum to the Peterhof Palace, from the Peter and Paul Fortress to the Pushkin's Apartment Museum and the list is non-exhaustive.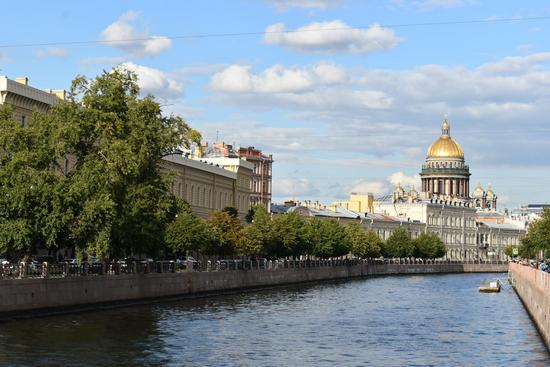 SPAS
SPAS is an American organization conducting international exchange programs to Russia and Eurasia. If you express interest in political studies and diplomacy, the offer of this provider is for you. SPAS cooperates with the Moscow State Institute of International Relations (MGIMO).
It is Eurasia's leading institution for international studies. Despite the limited field of study, students can still choose the course that suits their interests. The courses available include the following subjects:
International Relations;
International Policy & Diplomacy;
International Business;
Russian Language;
Russian & East European Studies.
The only rule for the applicants is to know the English language. This is crucial as some lessons, as well as meetings with politicians, experts, and other leaders, are in English.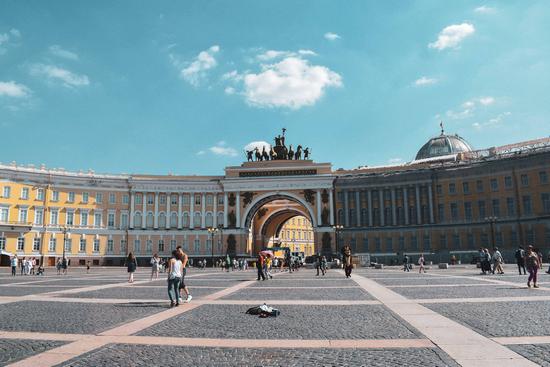 KEI Abroad
KEI is the Knowledge Exchange Institute that has been serving the students' needs since its foundation in 1997. The main goal of its programs is to provide students with an opportunity to gain industry-specific knowledge. Apart from that, it aims to give them some practical skills for the future profession.
The most popular programs at Moscow State University are connected to either medicine and health or science, mathematics, and engineering. Even so, the list of courses available for study is much more extensive.
International exchange students interested in business, culture, history, politics, or international relations will also find suitable subjects.
It is worth noting that the courses are in both Russian and English. So proficiency or at least intermediate level is necessary. The host university is MSU (Lomonosov Moscow State University). It is a leading higher educational institution not only in the Russian Federation but also in the whole world.
Final Words
Studying in the Russian Federation is prestigious and profitable. You can be sure that you will receive all the necessary knowledge in the chosen specialty. There is a wide choice of international exchange organizations providing their services.
You are only required to follow a simple scheme. Step one: choose a suitable exchange program. Step two: prepare the necessary documents. Apply and come to Russia and start studying!
Tags: No tags
<< Why You Should Visit Khamovniki District in Moscow
1 comment