Erzi translated from the Ingush means "eagle." "In bad weather, when the entire lower part of the Armkhi valley is covered by clouds, the towers of Erzi resemble an eagle nest" writes in his book "In the country of towers and legends" the historian and ethnographer Batyr Malsagov.
The medieval tower complex Erzi, one of the largest tower complexes in Ingushetia, is located in the south of the republic, in Dzheyrakhsky district, opposite the village of Olgeti. Photos by: Vadim Razumov.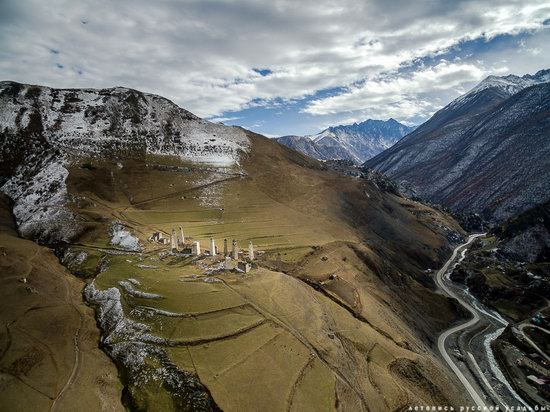 Nine surprisingly well-preserved battle towers stand on the hillside. The towers and walls are built of river boulders without foundation, right on the rock. The height of the towers reach 25-30 meters.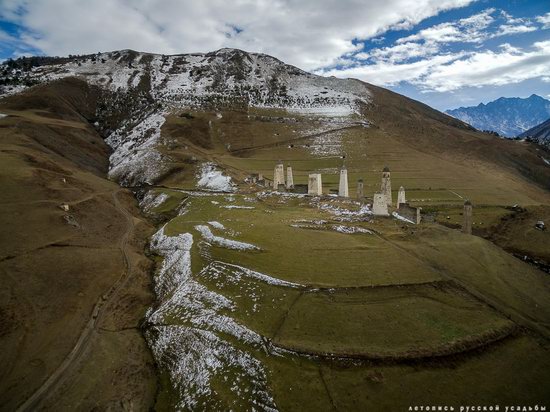 According to archaeologists, the architectural complex Erzi was formed by the 17th century. The first towers appeared here in the 14th century. These buildings present the main features of the architectural style of the Ingush architects.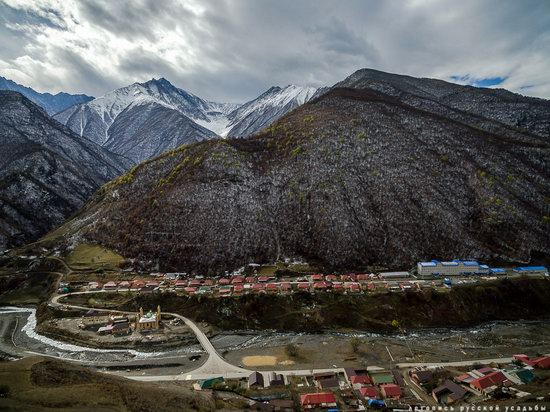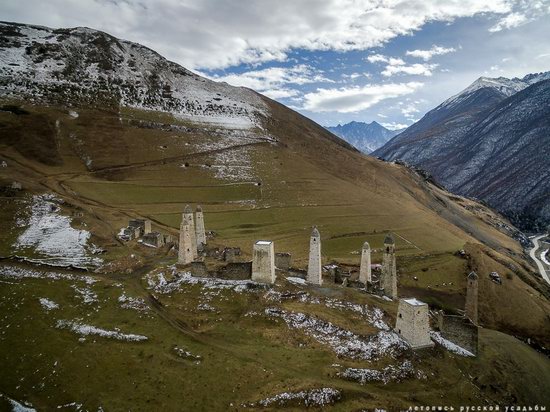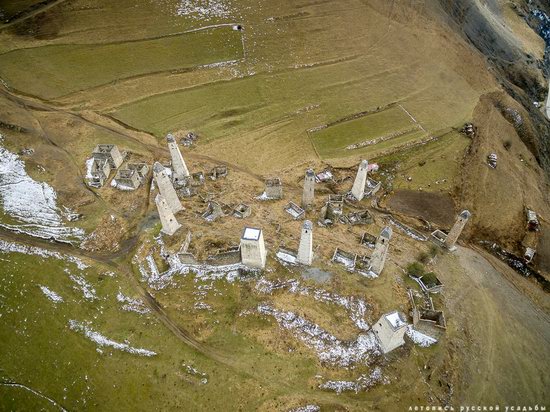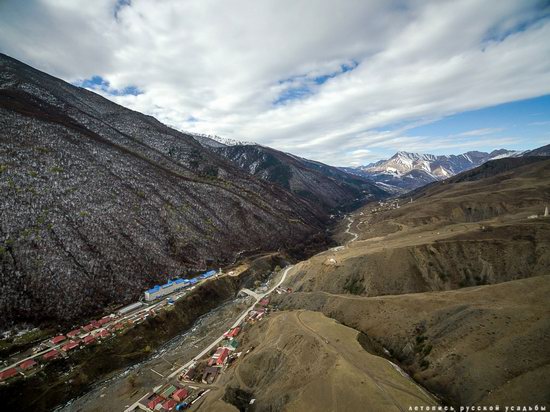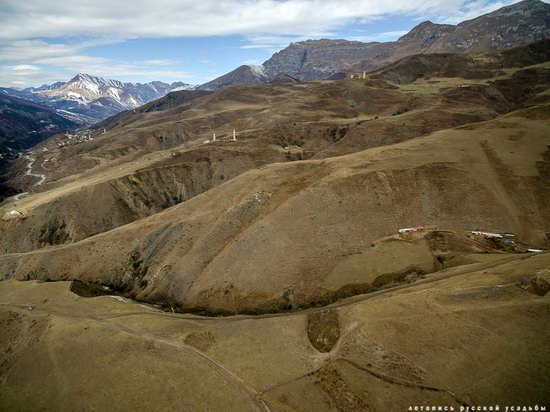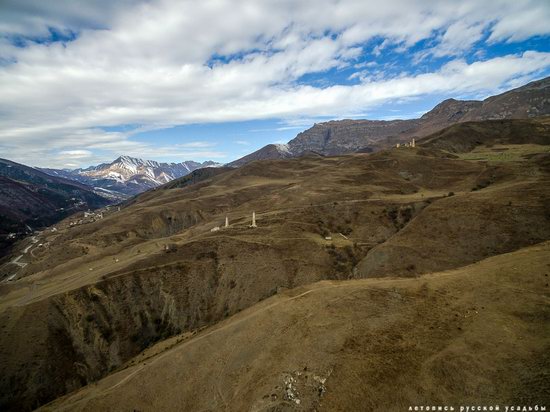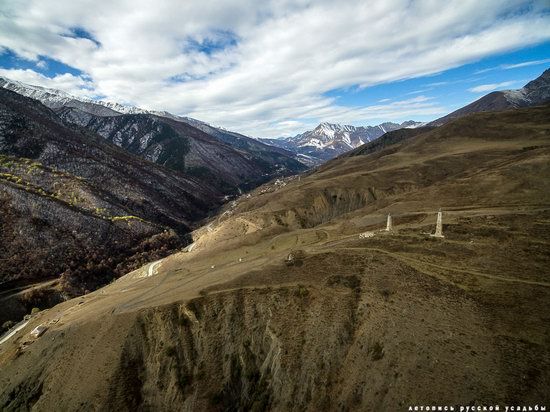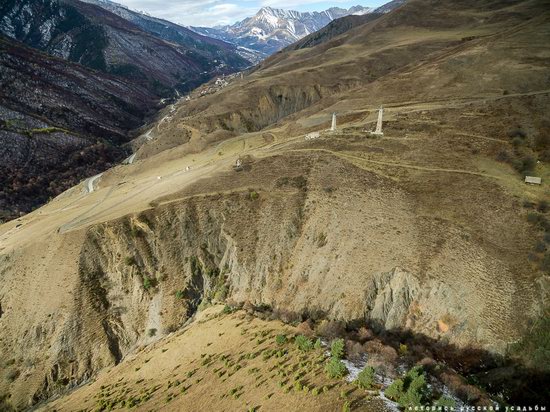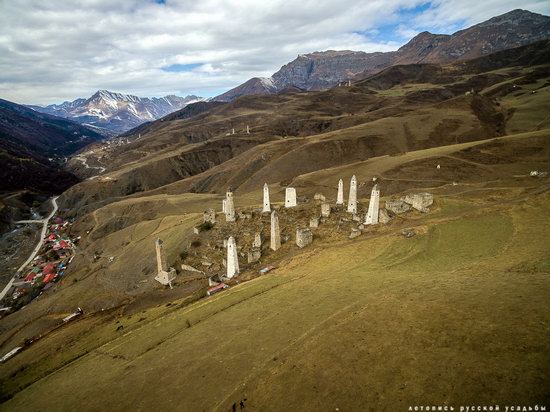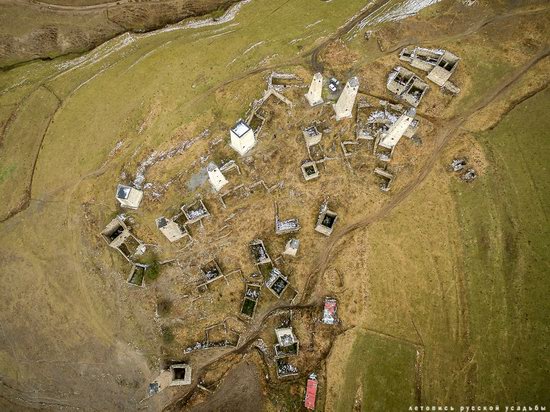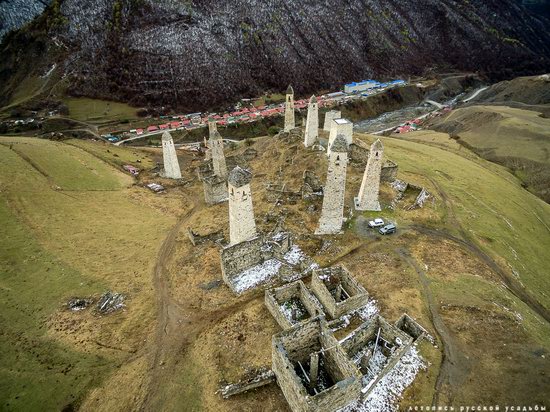 Tags: Ingushetia Republic
<< The Soul of Russia – the Beauty of the Russian North
No comments yet.