Given there's such an abundance of things to see and do in Russia, one interesting way to explore this massive country is to add a theme to your visit. For those of us who are passionate about classic literature, this is a land which has inspired some of the greatest classic authors and their works, providing us with an opportunity to visit locations that undoubtedly inspired their writings.
Considered one of the greatest psychologists in world literature, Fyodor Dostoevsky is perhaps best known for his 1866 masterwork, Crime and Punishment, or subsequent novels such as The Idiot published in 1869 and Demons in 1872. Many of his great works offer an unrivaled view of life in Tsarist Russia during the mid-to-late 19th century, shaped by the environment in which he lived and worked, along with the social and political landscape of the era.
In this article, we take a look at key locations in Russia where Dostoevsky is fondly remembered, which inevitably helped formulate the great literary works for which he is renowned.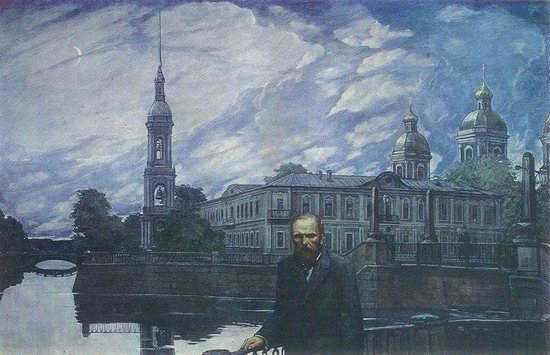 Childhood Summers in Darovoye and Influential Memories
The family of Fyodor Dostoevsky weren't wealthy, and his father was the doctor at Mariinsky Hospital for the Poor in Moscow, where the family resided in an apartment on the grounds. To escape the urban hubbub, his family managed to raise funds to buy a 300-hectare estate in Darovoye in 1831, around 90 miles southeast of Moscow.
Dostoevsky often recalled this location as being home to some of his fondest childhood memories, enjoying playing with his brothers amongst the linden trees, country walks with his mother, or his interactions with the local rural folk. However, along with the simple joys of life and rural tranquility, there was also the pain at the loss of his mother in 1837 from tuberculosis, followed shortly after by the death of his father in 1839 under mysterious circumstances.
The only original structure to have survived the 19th century is a wing that was used as a guest house and library in subsequent years. According to Tripadvisor.com reviews, the Darovoye estate is now a popular attraction for those paying homage to Dostoevsky and his works. The property is well maintained alongside the linden trees where he played as a boy, with a bronze figure of the author placed amongst the trees in 1993.
St. Petersburg Shapes the Career of a Great Author
Following the death of their mother, Dostoevsky was forced to abandon his academic pursuits and was, instead, sent to the Nikolayev Military Institute in St. Petersburg, although he greatly disliked the military environment. Friends would recall that, while he was respected, he would often retreat into his own literary world.
Upon resigning his military position by the mid-1840s, Dostoevsky was free to pursue the writing career he so greatly desired, releasing his first novel, Poor Folk, in 1845. Frequently published in journals as his reputation grew, Dostoevsky also became intrigued by the growing socialist movement and developed a friendship with influential literary critic, Vissarion Belinsky.
Through his association with Belinsky and socialist groups such as the Petrashevsky Circle, he was considered a conspirator towards a possible revolution. Dostoevsky and those in his social circle were detained at the imposing Peter and Paul Fortress in St Petersburg. Narrowly avoiding death by firing squad, when the Tsar commuted his sentence, the author instead served an exile in Siberia.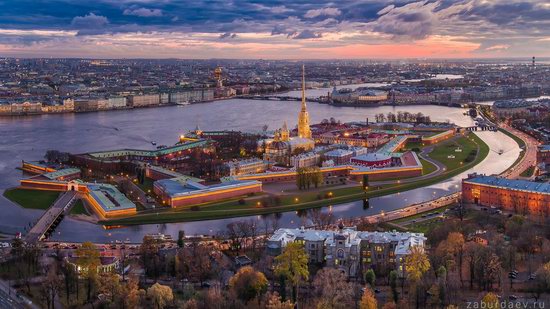 Photo by: Stanislav Zaburdaev.
Return to St. Petersburg and Greatest Works
After a time of enforced military service in Semipalatinsk, now modern-day Semey in Kazakhstan, Dostoevsky was pardoned. Married in 1857 to his first wife Maria, upon being pardoned of his past associations, he was permitted to resume writing and return west to Russia. Following her untimely death in 1864, the author spent most of the next two years travelling around Europe, where he also gained an appetite for gambling.
During one of his most prolific writing spells, the successful publication of Crime and Punishment in 1866 was quickly followed the same year by The Gambler, highlighted by Betway as a classic casino novel that remains popular amongst readers today, written by Dostoevsky based upon his own gambling experiences around Europe, and particularly his love for the roulette wheel.
It was while attempting to publish this novel that he met his second wife, Anna Snitkina, a talented young stenographer who helped him complete the final manuscript in just 26 days. Their relationship blossomed and, in 1867, they were married. Embarking on what was initially planned as a three-month honeymoon in Germany, Austria and Italy, the couple didn't return to Russia until 1871.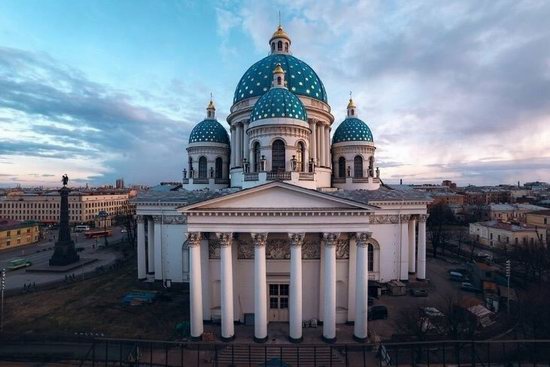 Staraya Russa Retreat and Final Years in St. Petersburg
Back in their homeland and with financial difficulties and two children, before the third was born, the family spent many months in Staraya Russa, a picturesque spa town in Novgorod Oblast, celebrated for its mineral springs. With ailing health, Dostoyevsky would seek treatment from local medical and well-being practitioners. It is here he completed two further novels, The Brothers Karamazov and Demons, with his residence in the town still open to visitors as a museum.
Nevertheless, most of Dostoevsky's writing commitments with journals in St. Petersburg would tie him to the city, up until his eventual death in 1881, leaving perhaps the most beautifully preserved testament to his life until last. For those travelling in his footsteps, Lonely Planet mention his final apartment as a must-visit location, given the residence remains wonderfully preserved as guests would have found it back in the 19th century, when the great author and his family still lived there.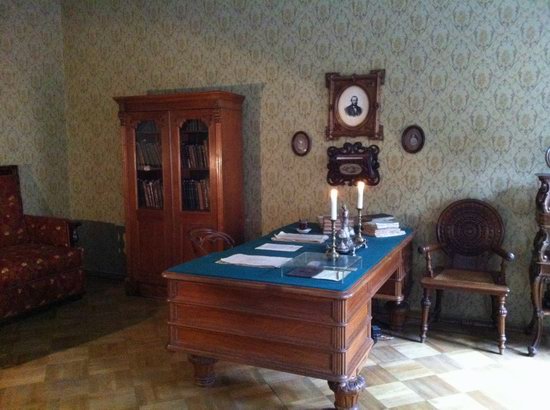 Tags: No tags
<< Assumption Cathedral of the Kolomna Kremlin
No comments yet.