TAG | Yuzhno-Sakhalinsk city
Yuzhno-Sakhalinsk is a city with a population of about 200 thousand people located in the southeastern part of Sakhalin Island in the Far East of Russia, the capital of Sakhalin Oblast.
It is the sixth largest city in the Russian Far East, in which Russian and Japanese cultures are closely intertwined. Here you can often see old Japanese buildings and monuments. The distance from Yuzhno-Sakhalinsk to Moscow, if flying by plane, is 6,640 km and 9,280 km (by car). Photos by: Slava Stepanov.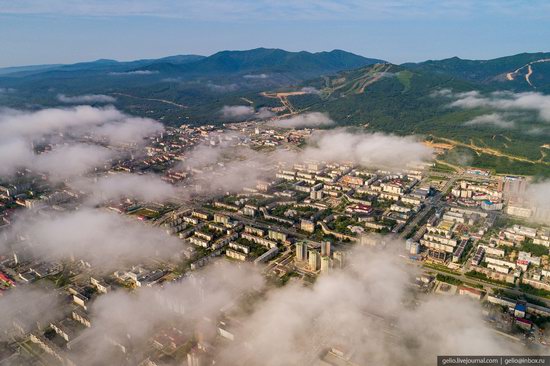 Tags: Sakhalin oblast · Yuzhno-Sakhalinsk city