Norilsk is a city located in the north of Krasnoyarsk region, south of the Taimyr Peninsula, about 90 km east of the Yenisei River. Norilsk is the second largest city in the world (after Murmansk) located within the Polar Circle.
It is one of the most environmentally polluted cities in the world. Environmental hazard for the population of Norilsk and its surrounding areas is determined by one of the world's largest mining and, at the same time, metal-producing plants. Photos by Stepanov Slava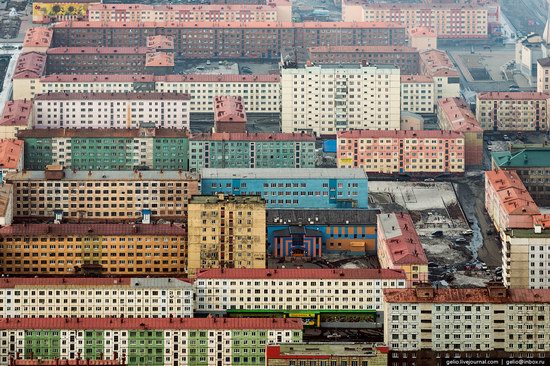 Foreigners can't visit the city freely. Their visit must be approved by the local authorities. Let's look at this remote city that few people in the world can visit.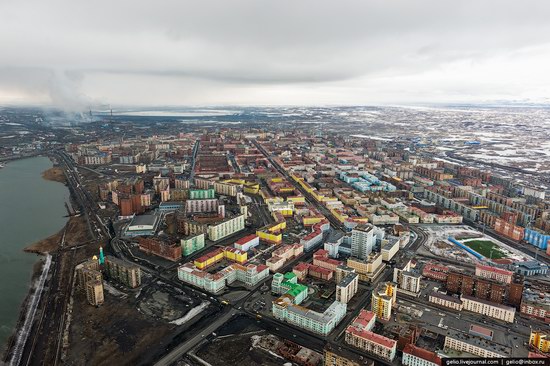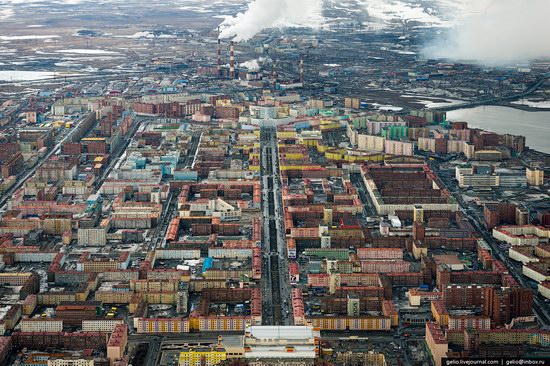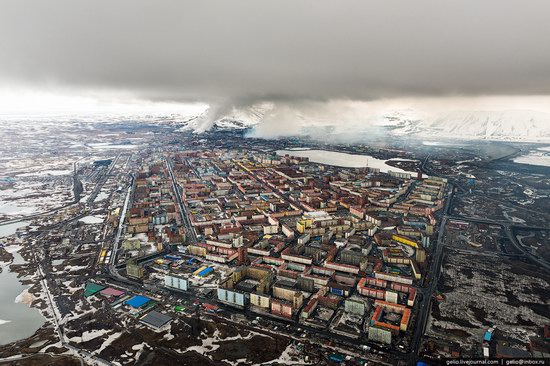 Front entrance to Norilsk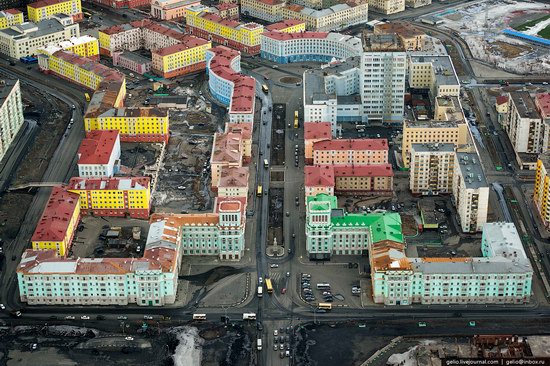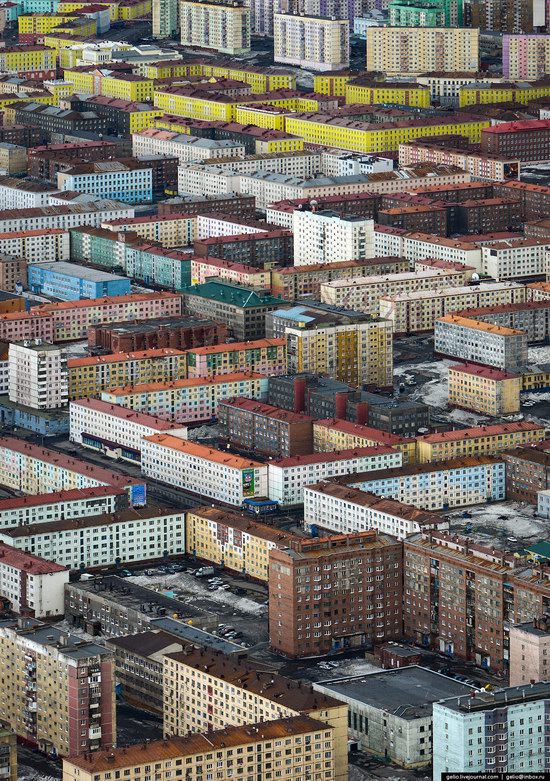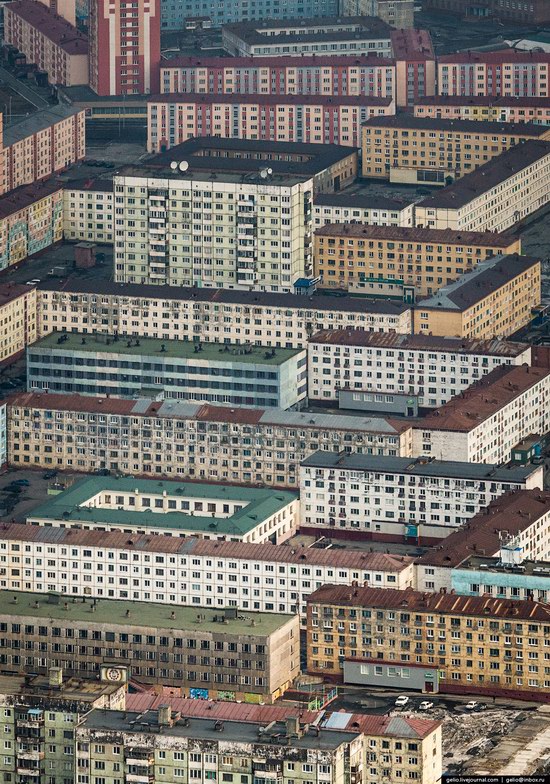 Lenin Avenue – the main street of Norilsk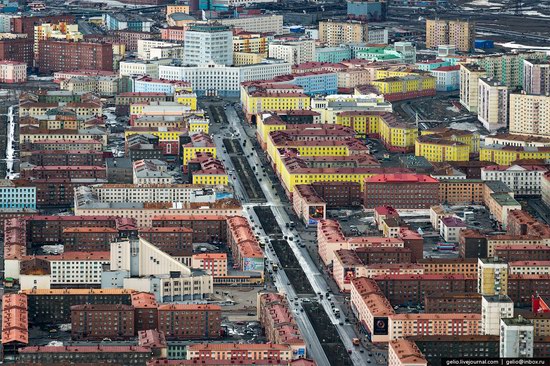 October Square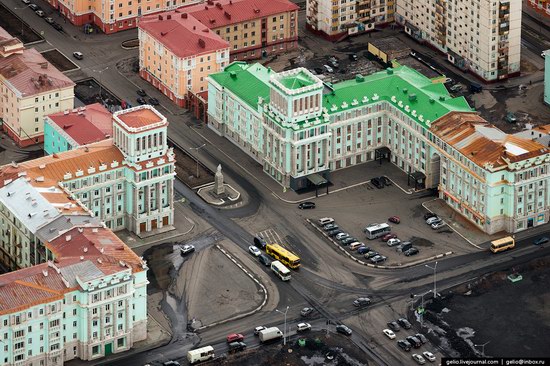 Krasnoyarsk Street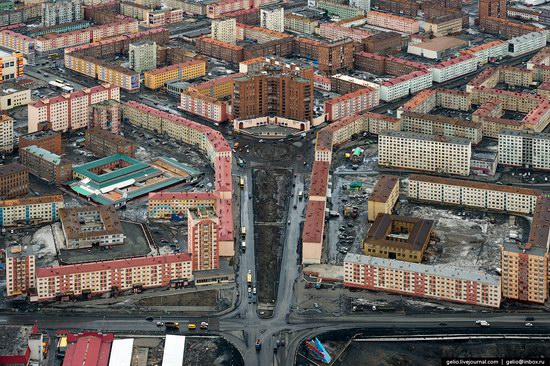 "Norilsk" Hotel
Microdistrict #10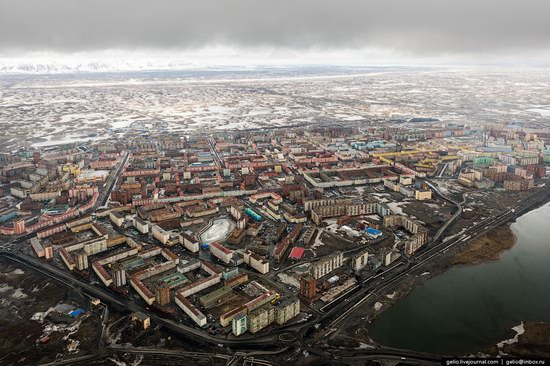 Shopping, sports and entertainment complex "Arena Norilsk"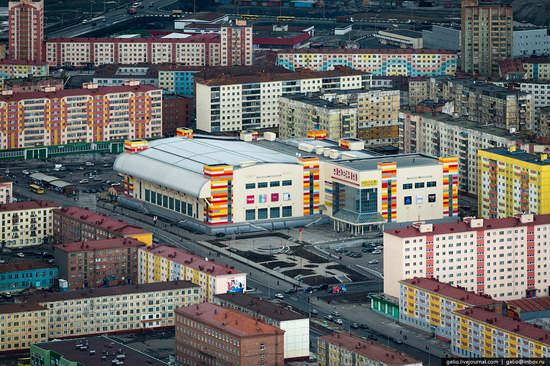 Dolgoe Lake used as a cooling pool for Norilsk heat electropower station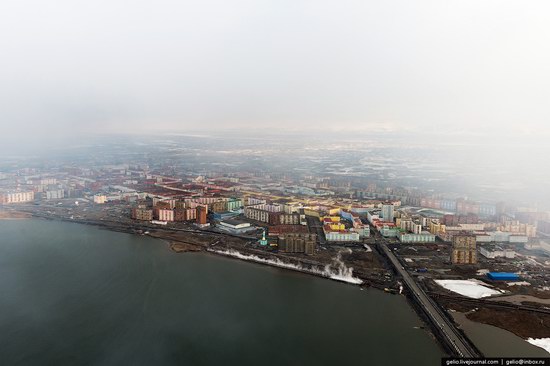 Norilsk Polar Drama Theater named after Vladimir Mayakovsky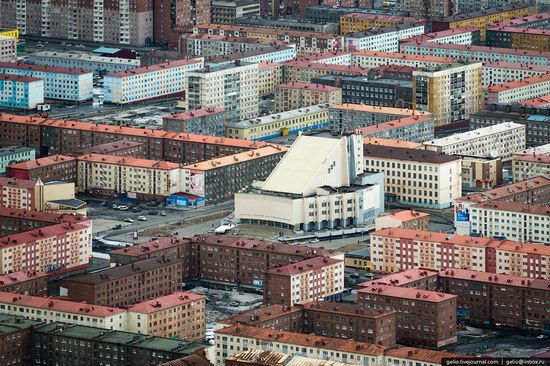 Norilsk bus station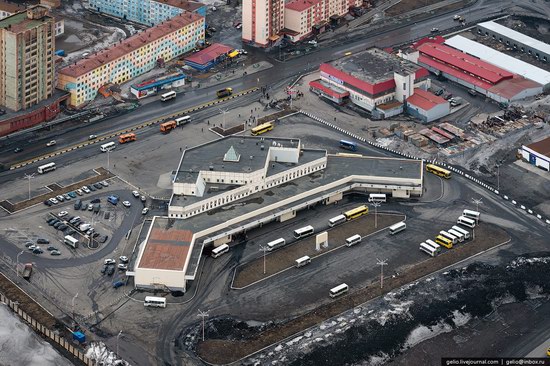 Nickel plant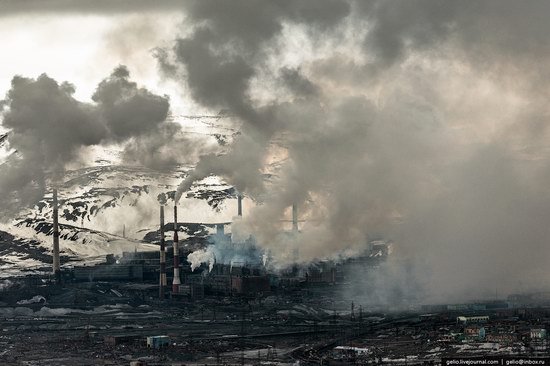 Nadezhdinsky Metallurgical Plant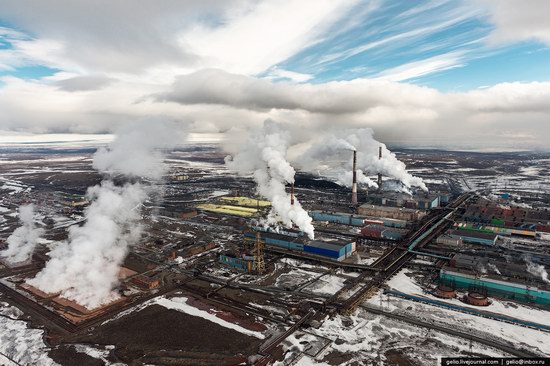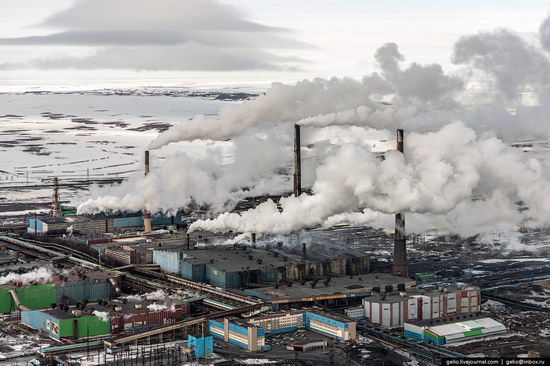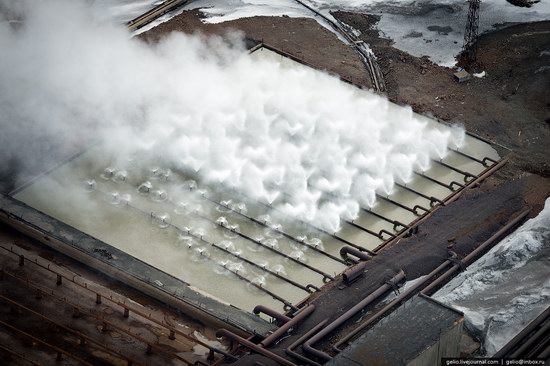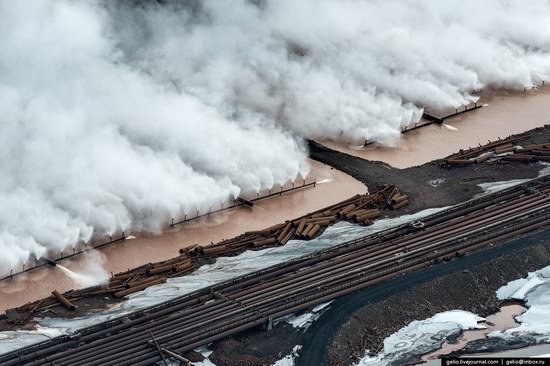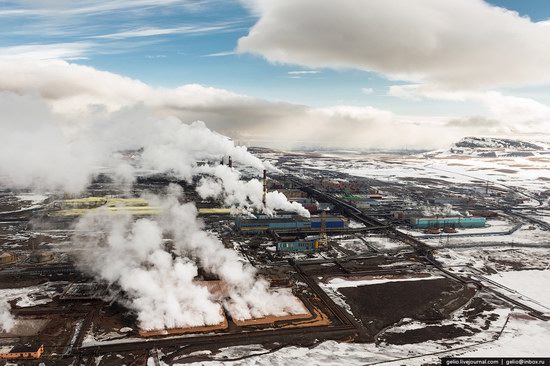 Copper plant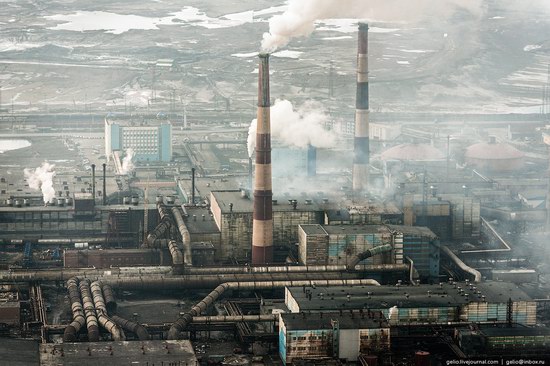 Norilsk heat electropower station #1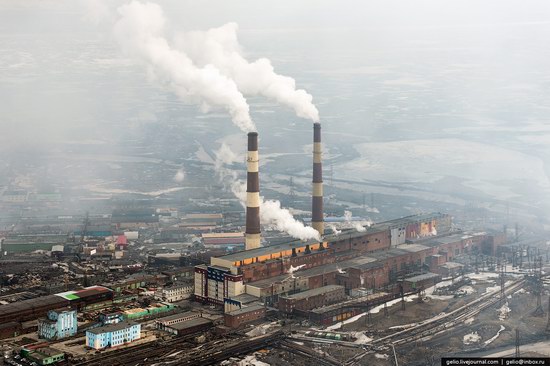 The bridge over the River Norilskaya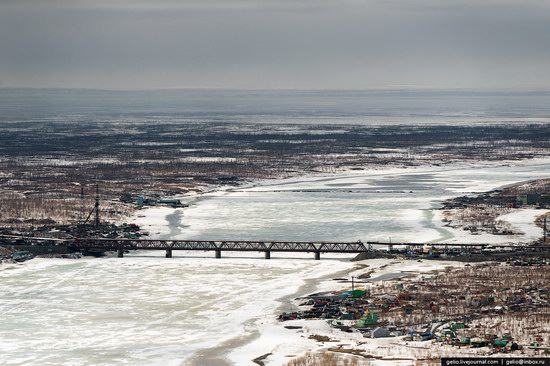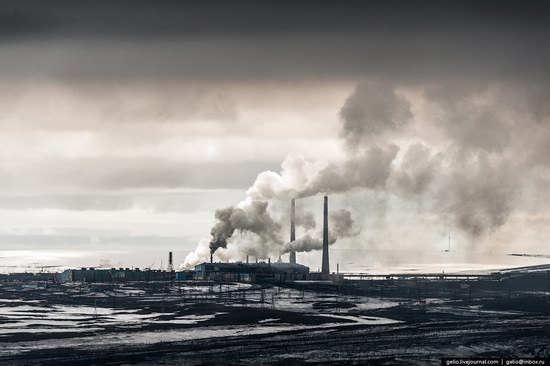 Tags: Norilsk city
<< On the shore of the White Sea – the village of Vorzogory
No comments yet.