Murmansk, located in the northwest of Russia, is the largest city in the world in the Arctic Circle. The city stands on the rocky east coast of the Kola Bay of the Barents Sea.
This is one of the largest ice-free ports in Russia and in the world built during the First World War, in 1915, to deliver military supplies from the allies because of the blockade of the Black and Baltic Seas. Photos by: Konstantin Antipin.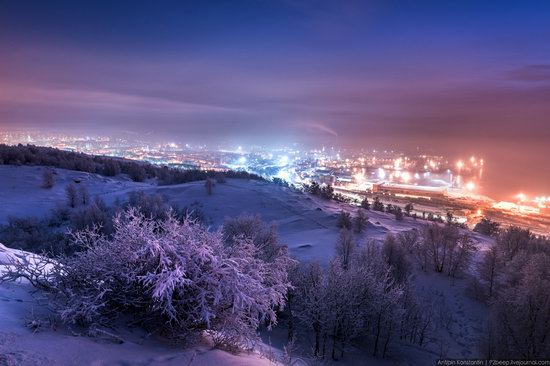 The main square of Murmansk – Pyat' uglov (Five corners). The view from the world's tallest building in the Arctic Circle, the hotel "Arctic".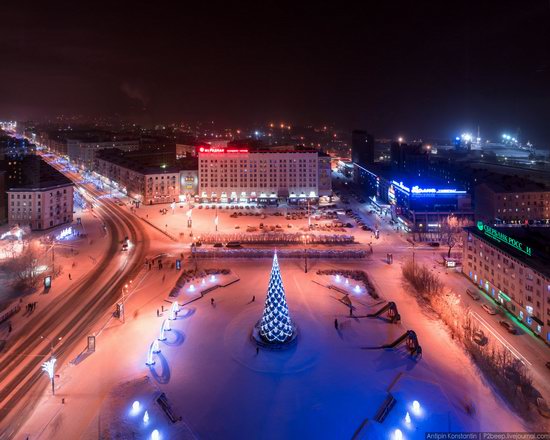 Murmansk also has the northernmost trolleybus system in the world.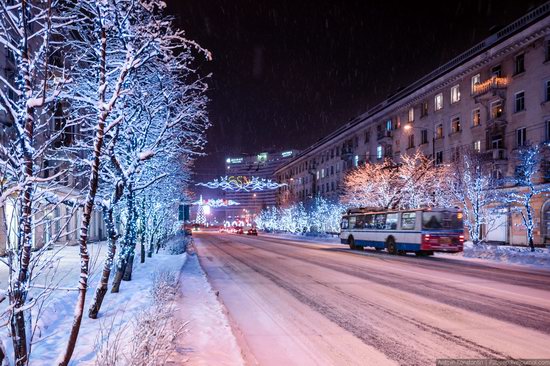 The main street of the city – Lenin Avenue.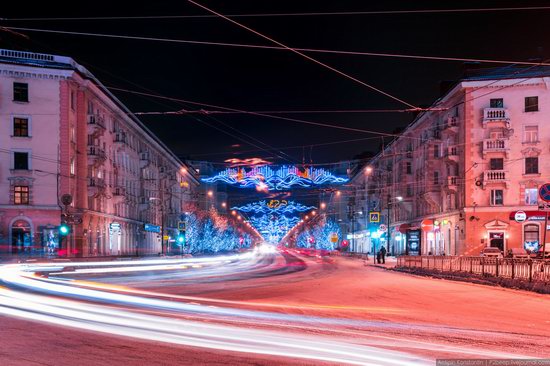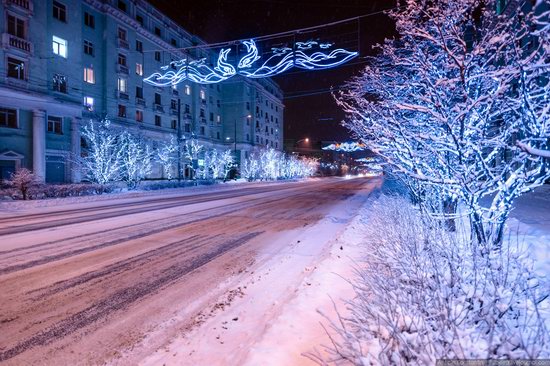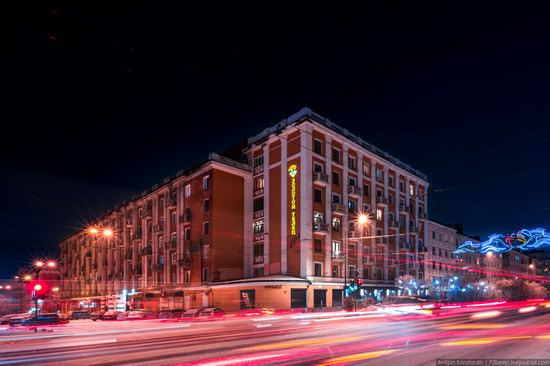 Stadium "Trud" and Lenin Avenue.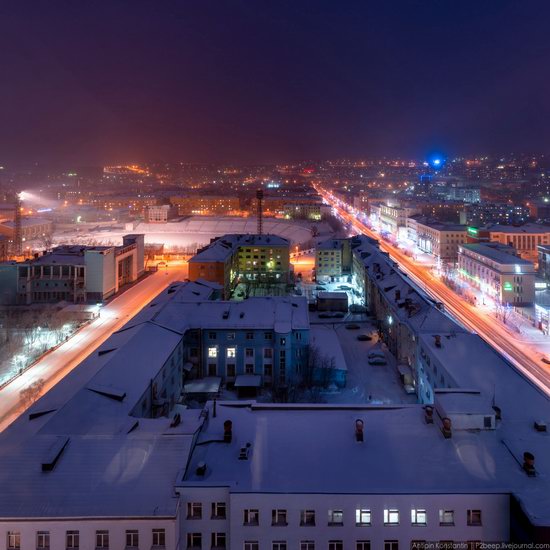 Murmansk Administration.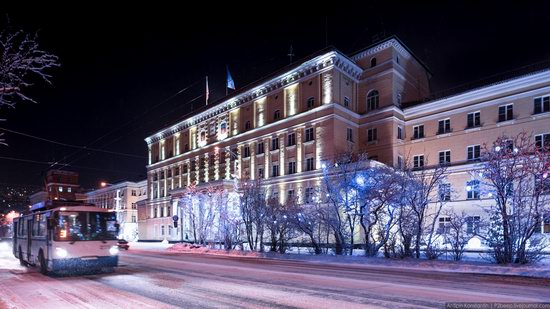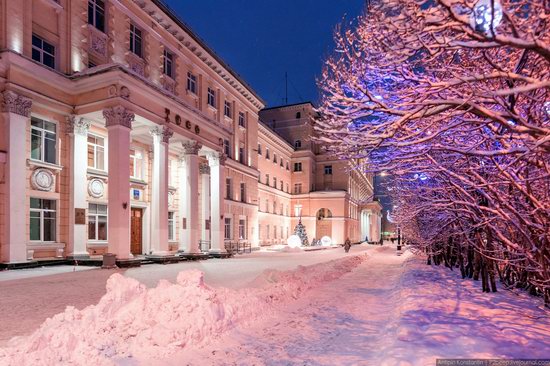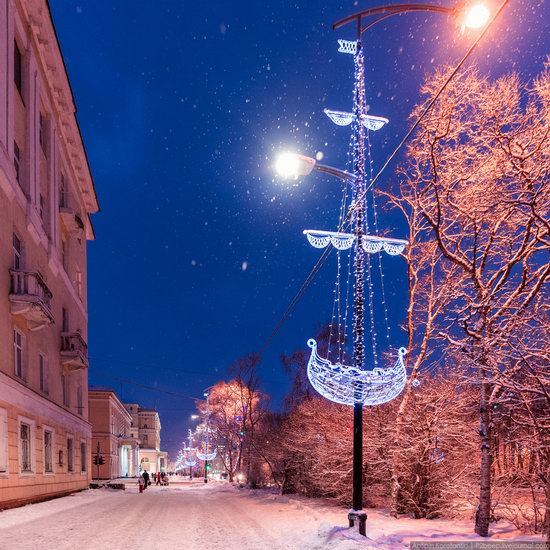 Vorovskogo Street and the train station.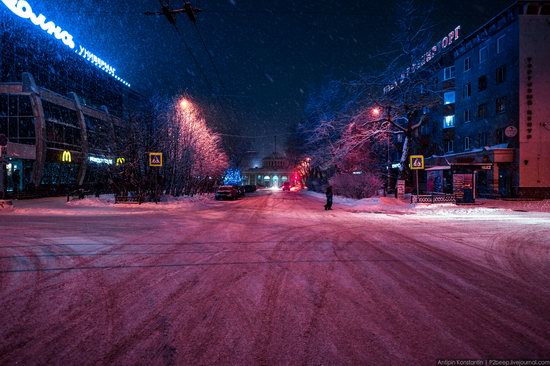 Local parks are particularly picturesque in winter.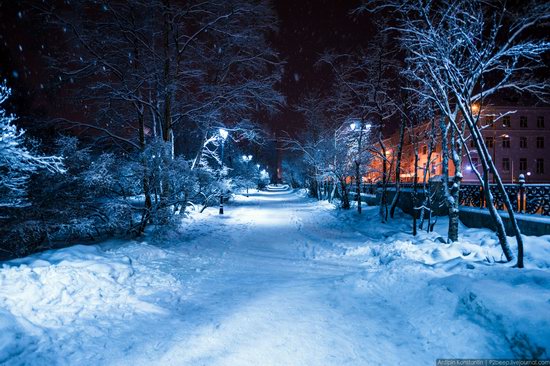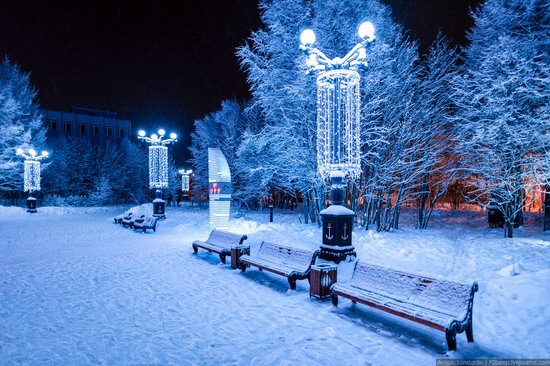 Ferris wheel is open even in winter.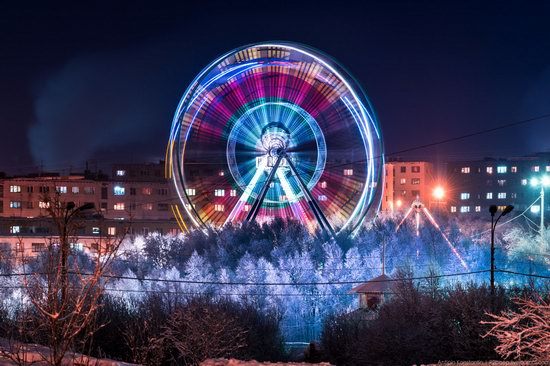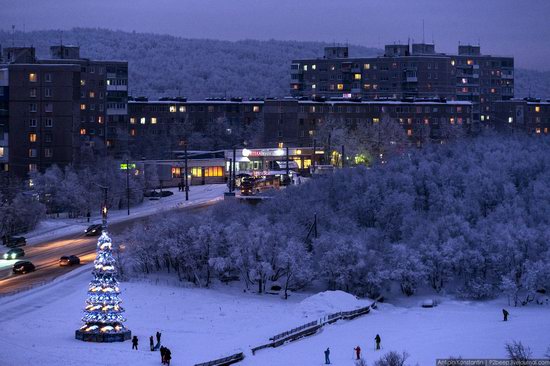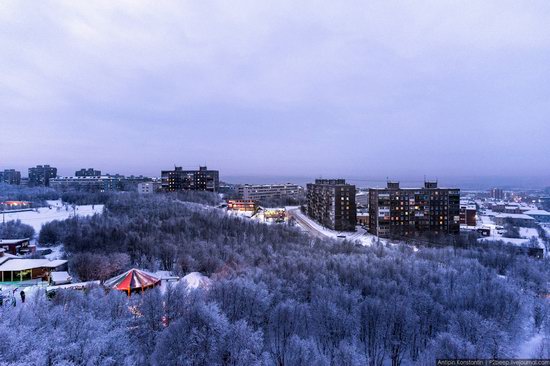 Church of the Savior on Waters, part of the memorial to sailors who died in peacetime.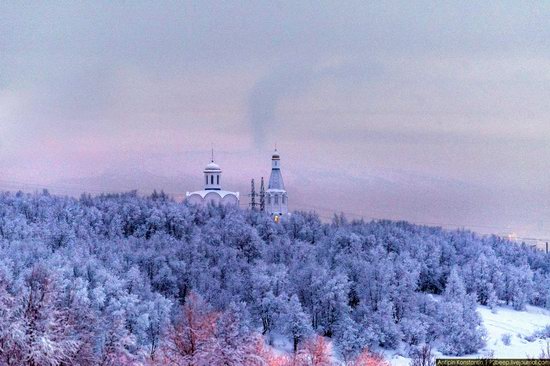 The most famous monument in Murmansk – the memorial to the defenders of the Soviet Arctic during the Second World War also known as "Alyosha".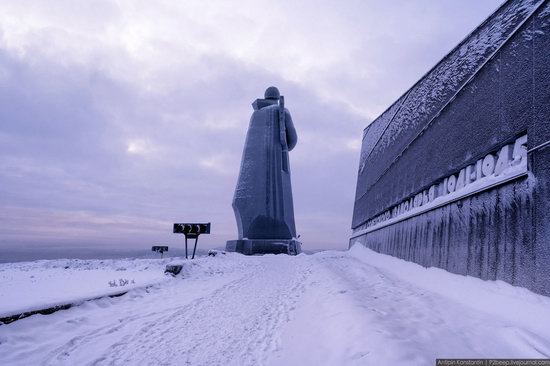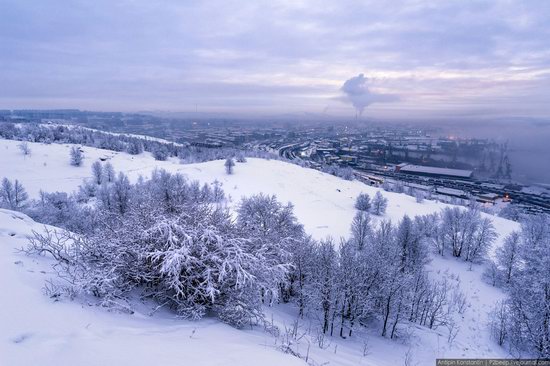 Murmansk port.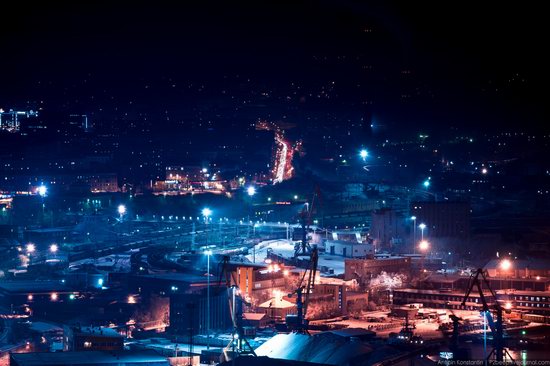 East district.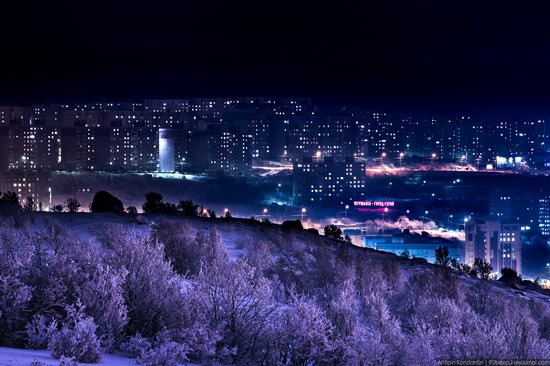 "Lenin" – the first nuclear-powered icebreaker in the world.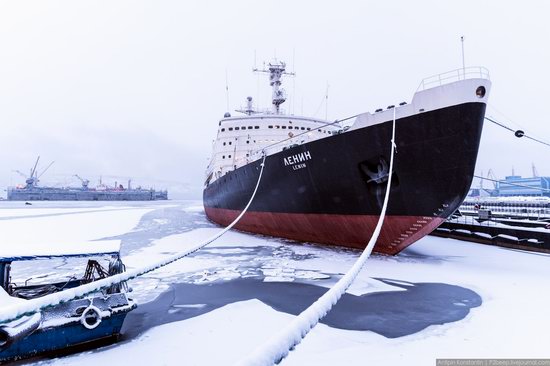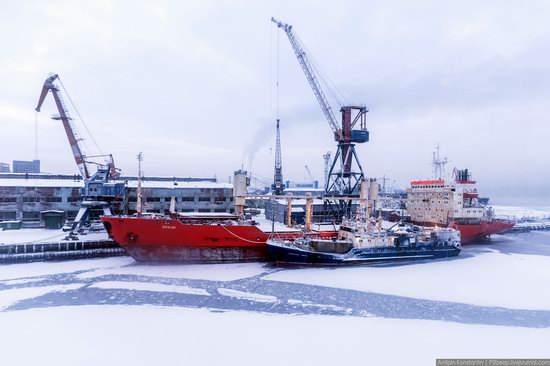 Murmansk railway station.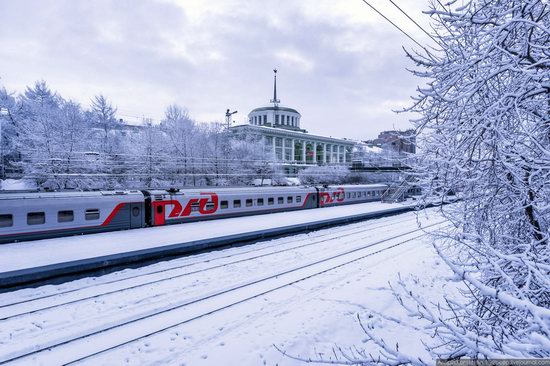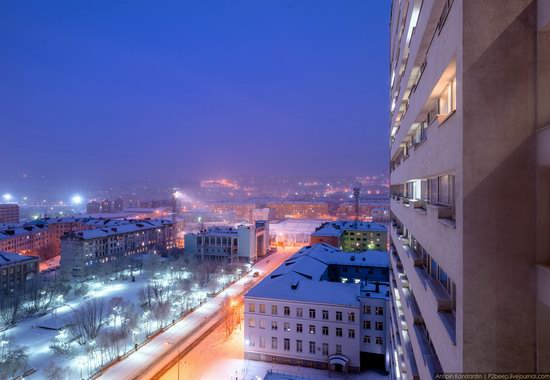 Tags: Murmansk city
<< Walk through the streets of Smolensk in winter
1 comment