Ufa, a city with a population of about 1.1 million people, is the capital of the Republic of Bashkortostan – the first national autonomous republic on the territory of today's Russia located on the western slopes of the Southern Urals.
This city is one of the largest economic, cultural and scientific centers of the country. The length of Ufa from north to south is 53.5 km, from west to east – 29.8 km in the widest part. It is the fifth longest city in Russia after Volgograd, Sochi, Novyy Urengoy, and Perm. Photos by: Slava Stepanov.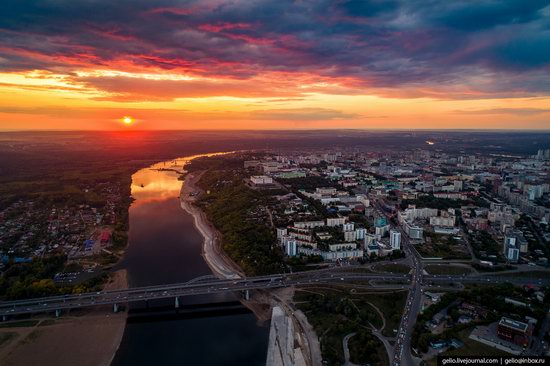 Monument to Salavat Yulaev on Cherkalihina Hill – the main symbol of Ufa.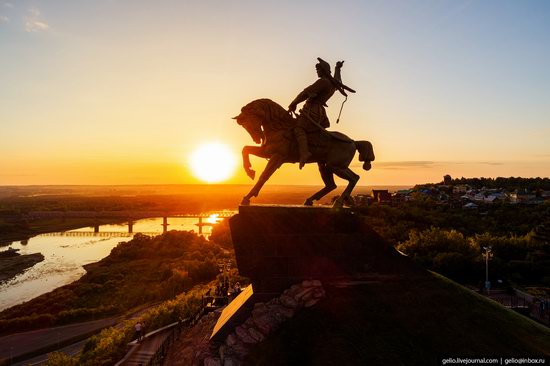 This monument to the Bashkir national hero, poet and associate of Yemelyan Pugachev was opened in 1967. The height of the sculpture is about 10 meters.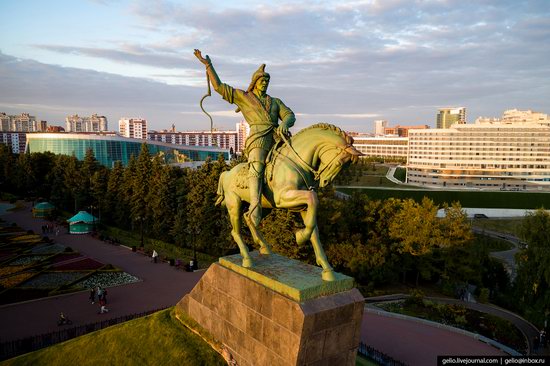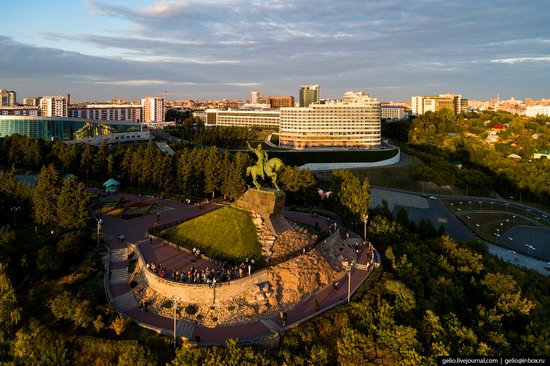 Road bridges over the Belaya River built in 1956 and 1992.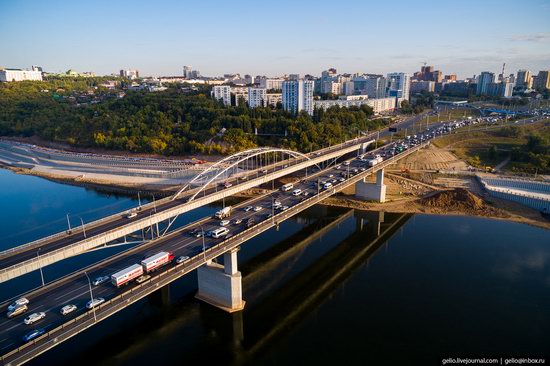 Theater Public Garden on Lenin Street near the Bashkir State Opera and Ballet Theater.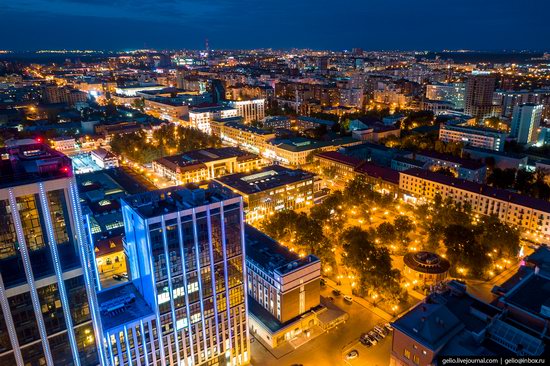 Gostiny Dvor – a large shopping and cultural-entertainment complex in the center of Ufa constructed in the middle of the 19th century.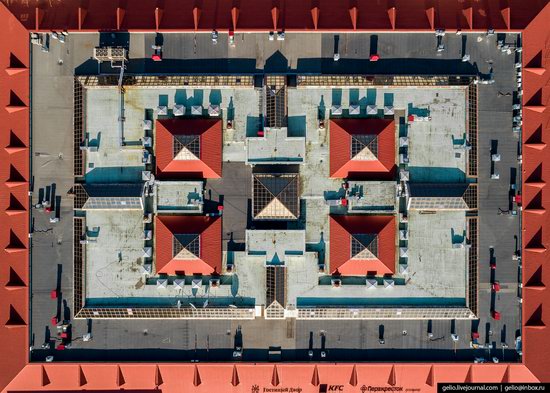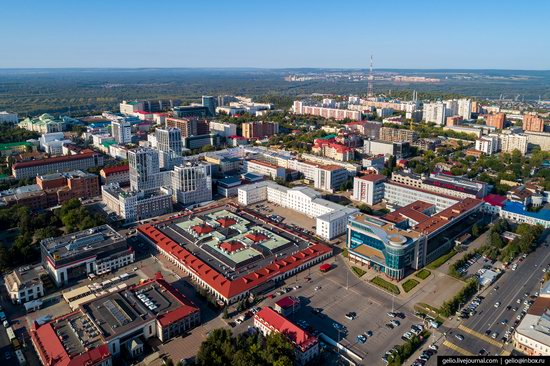 Building of Bashpotrebsoyuz on Lenin Street.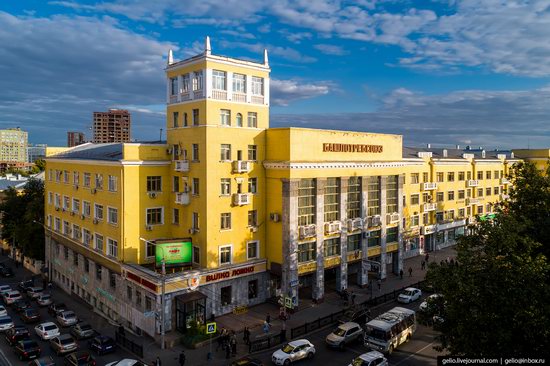 Apartment complex in the center of Ufa.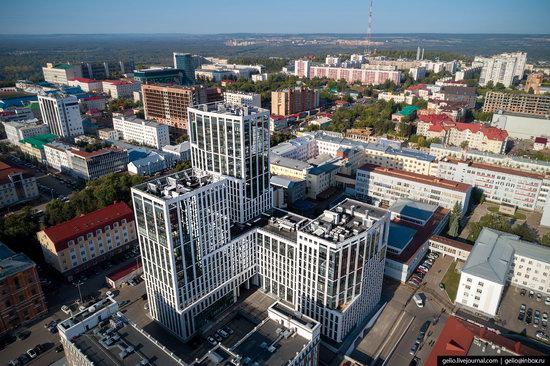 House of Industry – a monument of architecture built in 1956-1958.
Lenin Park.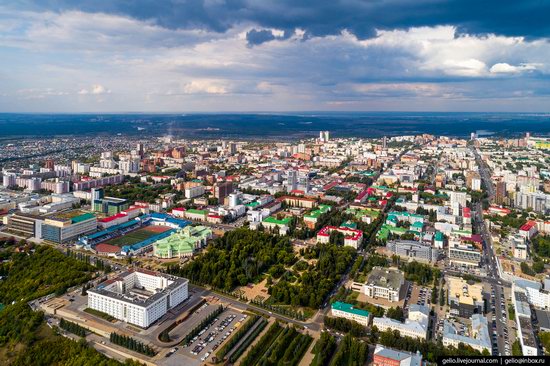 Government House. The building houses the headquarters of the government of Bashkiria, the Constitutional Court, the administration of the head of Bashkortostan, and various ministries.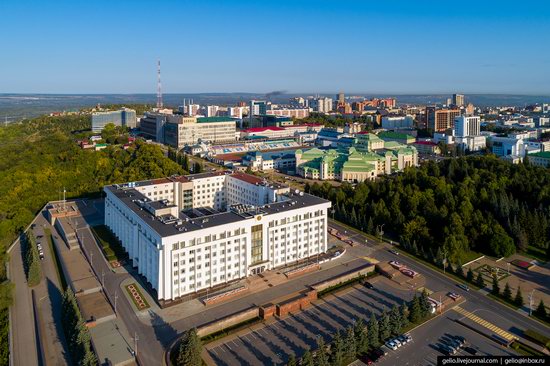 The Belaya River.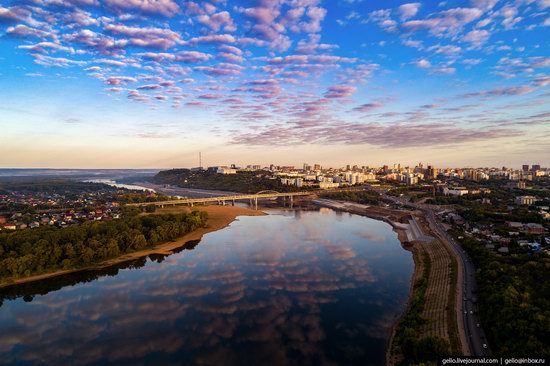 Friendship Monument on Pervomaiskaya Square. The monument was erected in 1957 in honor of the 400th anniversary of the accession of Bashkiria to the Russian kingdom.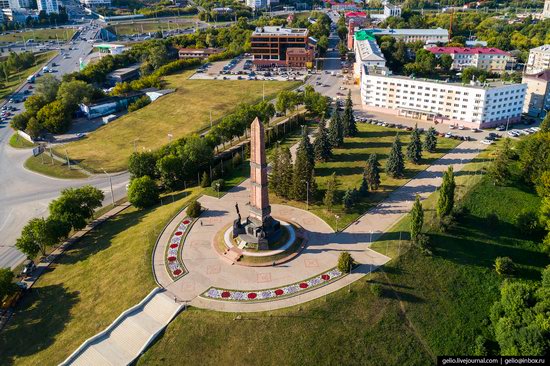 The hotel complex "Bashkiria" – one of the most recognizable buildings in Ufa.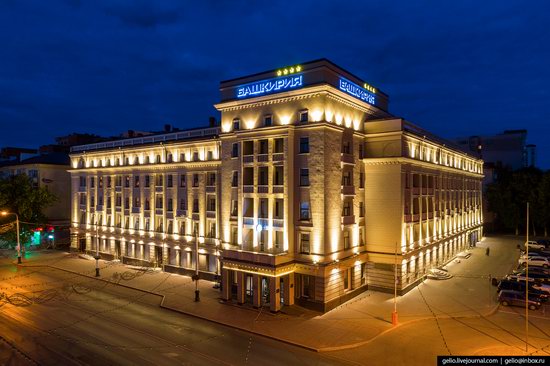 Mustai Karim Public Garden named after the national poet of Bashkortostan.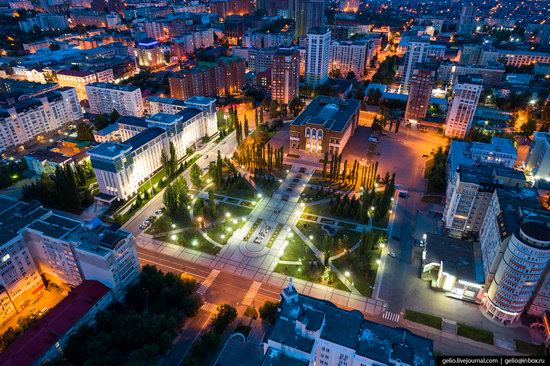 The office of the financial corporation "Uralsib" – the tallest building in Ufa (100.5 meters).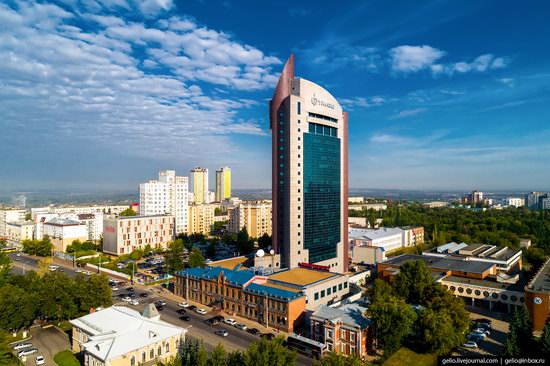 Cathedral of the Nativity of the Blessed Virgin Mary (1909).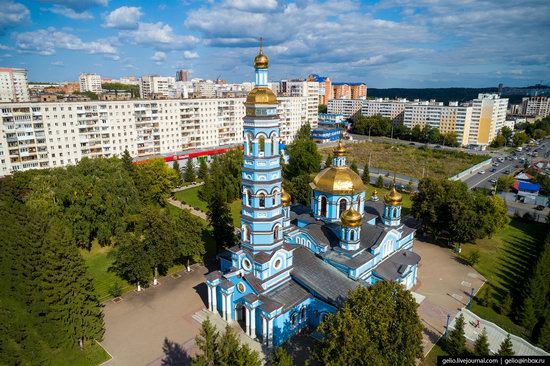 Soldatskoe Lake – a natural reservoir near which a park was laid out in 1904.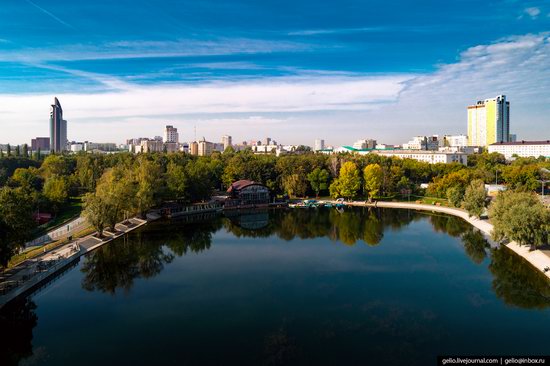 Ufa Railway Station.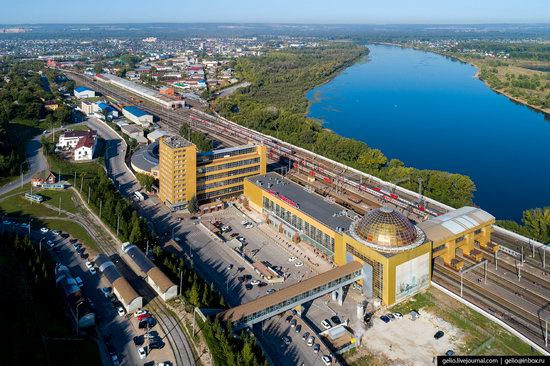 Ufa City Administration.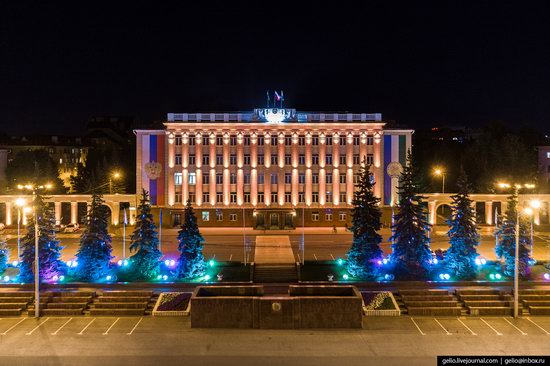 Unusual apartment building on Prospekt Oktyabrya, 71/2 built in 1989.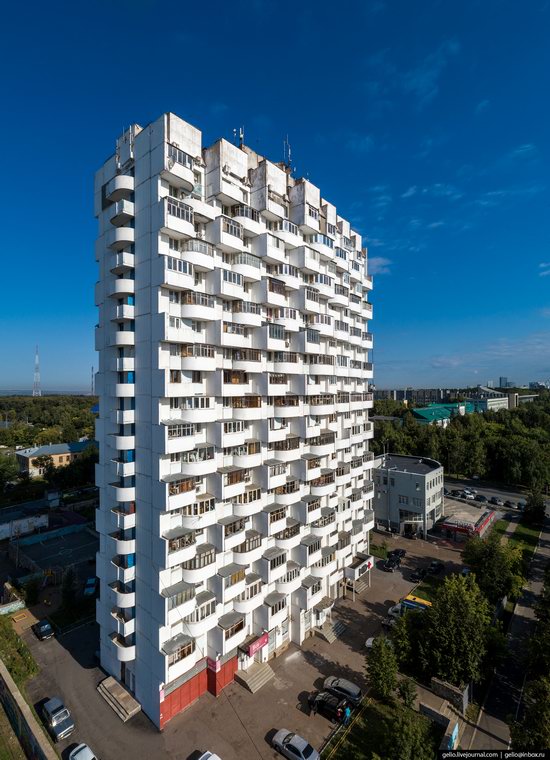 Mosque "Lyalya-Tulip" opened in 1998. The project is based on the image of the coming spring and the blooming tulip (the symbol of the Turkic peoples). Minarets of the mosque are stylized under two tulip buds.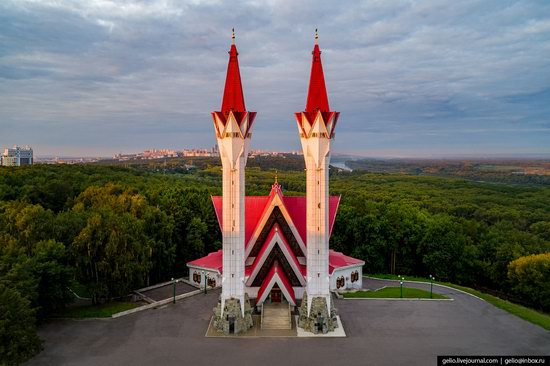 Palace of Culture named after Sergo Ordzhonikidze – one of the most beautiful buildings in the north of Ufa.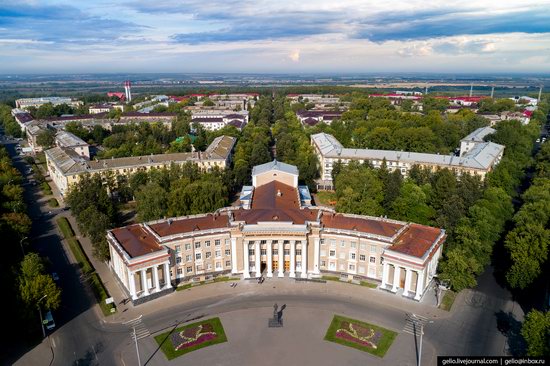 The largest thermometer in the world installed on the pipe of the city boiler-house on Mendeleev Street. Its height is 120 meters.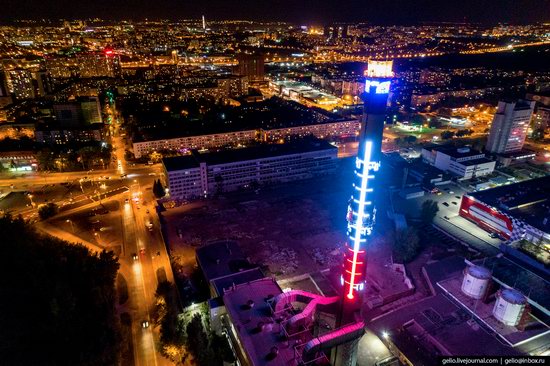 Road section in the shape of a guitar.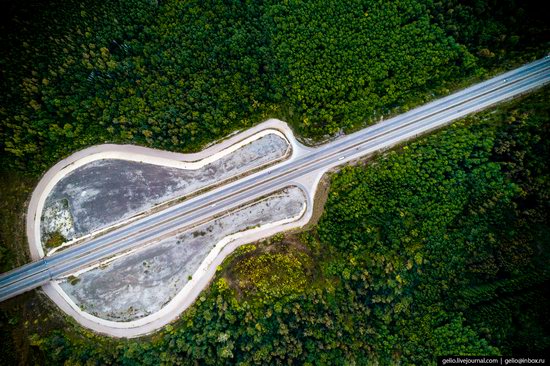 Ufa State Tatar Theater "Nur".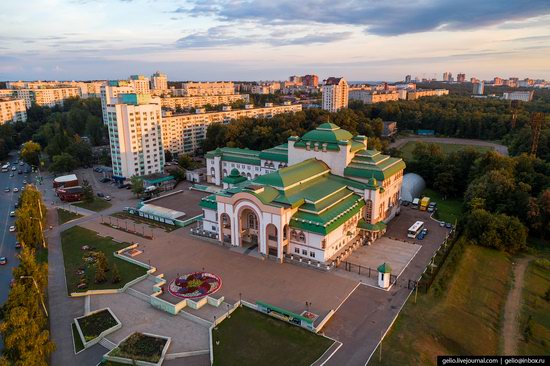 Ufa at night.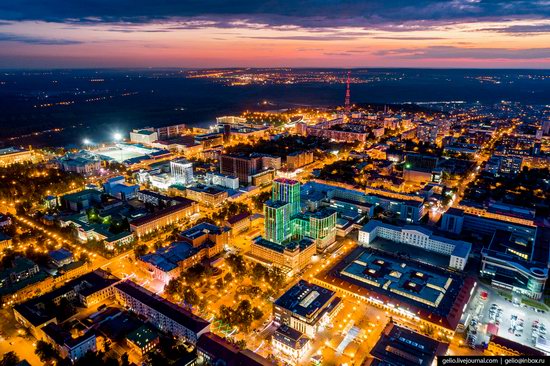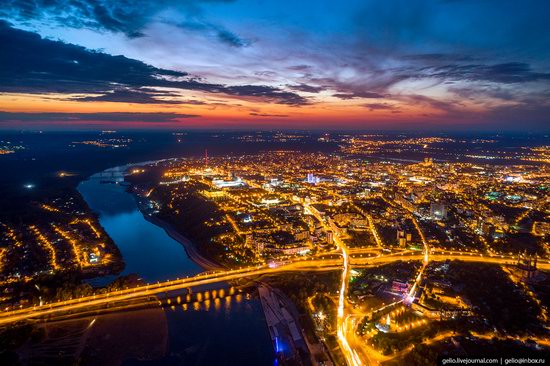 Tags: Bashkortostan Republic · Ufa city
No comments yet.