Tyumen, founded in 1586, is a large city with a population of more than 700 thousand people located in the south of Western Siberia, about 2,200 km east of Moscow, the administrative center of the Tyumen region.
It was founded as a defensive outpost, which played an important role during the initial colonization of Siberia and the Far East. In the 18th-19th centuries, the town turned into a large transit and trade center, as well as a center of crafts. Photos by: Slava Stepanov.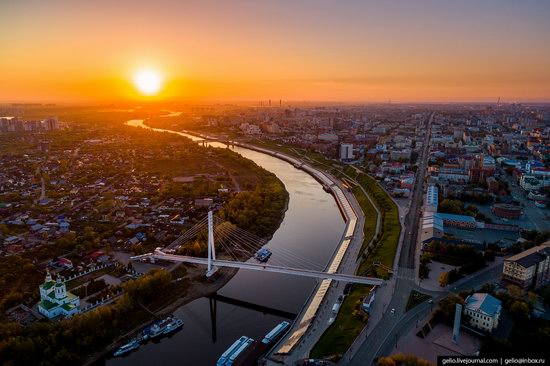 In the second half of the 20th century, large oil and natural gas fields were discovered in the region. It was an important event in the history of Tyumen, which contributed to rapid industrial growth of the city.
The multi-level embankment on the right bank of the Tura River. The total length of the embankment is about 3 km. There are sculptures and bronze bass-reliefs dedicated to the history of the city here.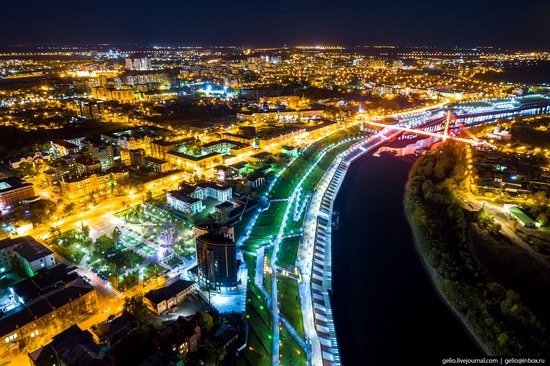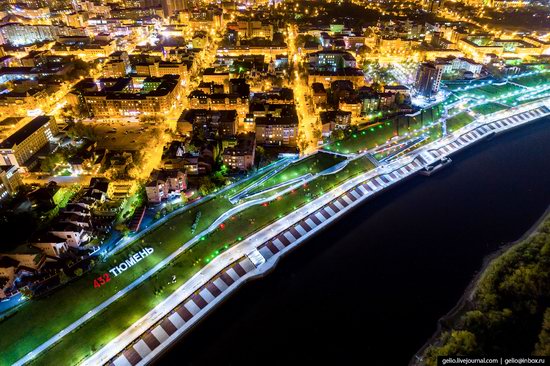 Today, Tyumen is one of the industrial and cultural centers of Western Siberia with a developed business and social infrastructure. Tyumen regularly occupies the leading places in the quality of life ratings.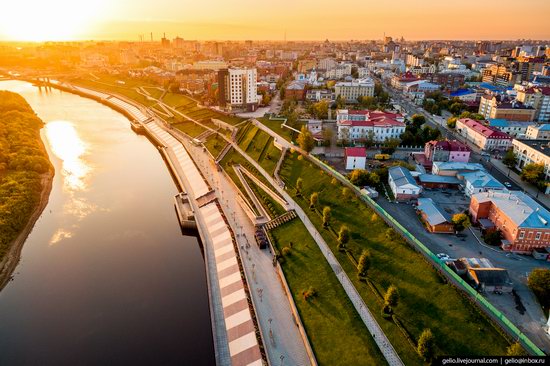 The Pedestrian Bridge of Lovers across the Tura River – one of the main attractions of Tyumen.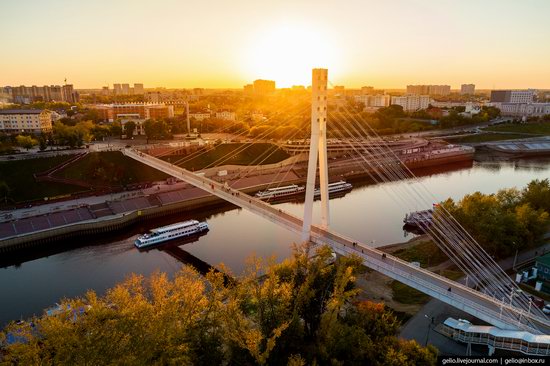 Tsvetnoy Boulevard with entertainment and sports facilities, shopping centers, restaurants, and cafes.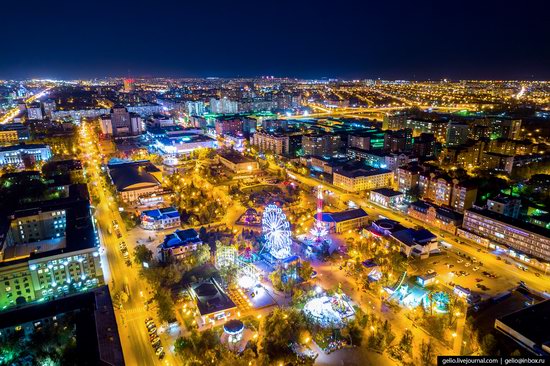 "The Seasons" – the largest fountain in Tyumen.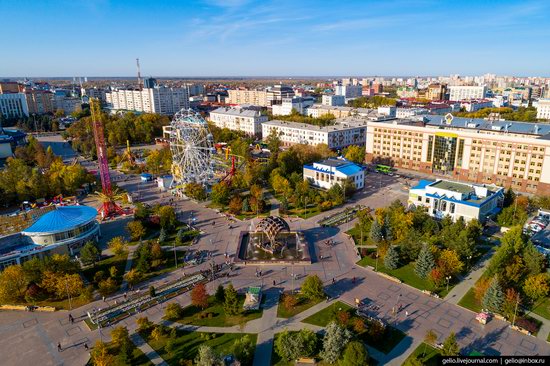 Administration of Tyumen.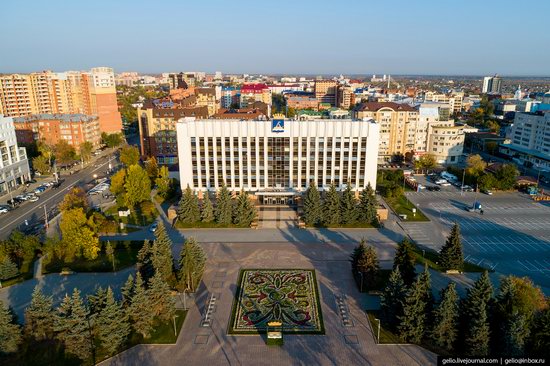 The Tyumen Circus.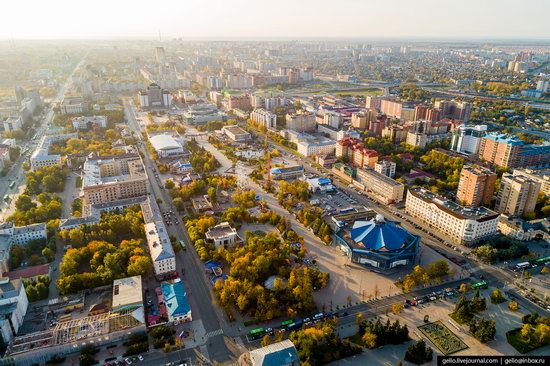 Government of the Tyumen region.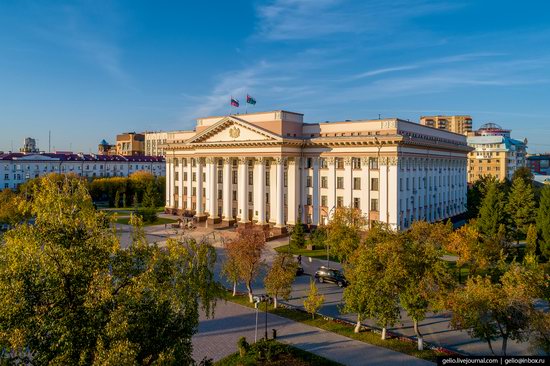 On the square in front of the government building there is a monument to Lenin.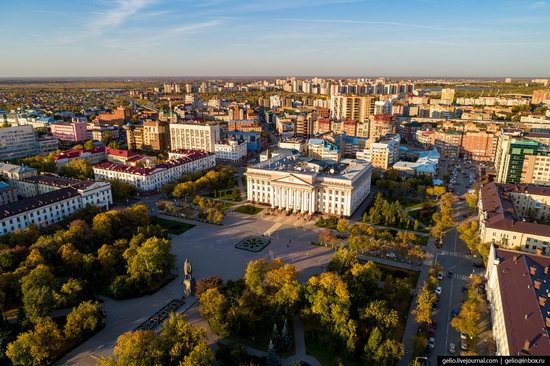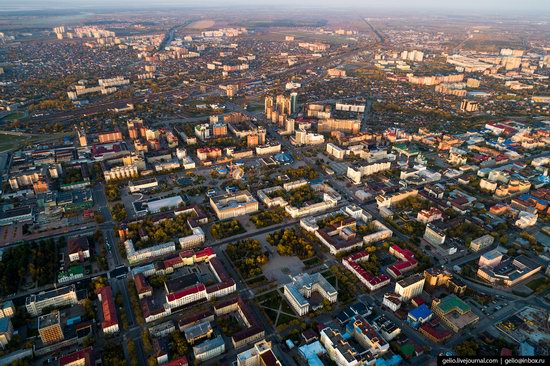 The Savior Church (1794-1819) – one of the most beautiful churches of Tyumen.
The Holy Trinity Monastery (early and mid 18th century) – one of the oldest architectural ensembles in Siberia.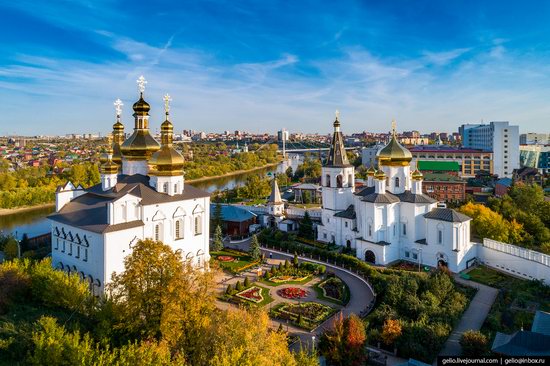 Znamensky Cathedral (1768) – the main Orthodox church of Tyumen.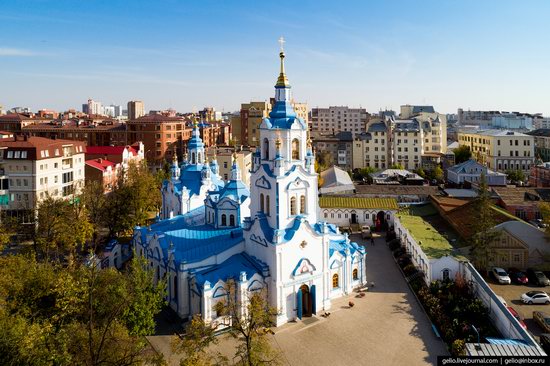 The Tyumen Drama Theater – the largest drama theater in Russia.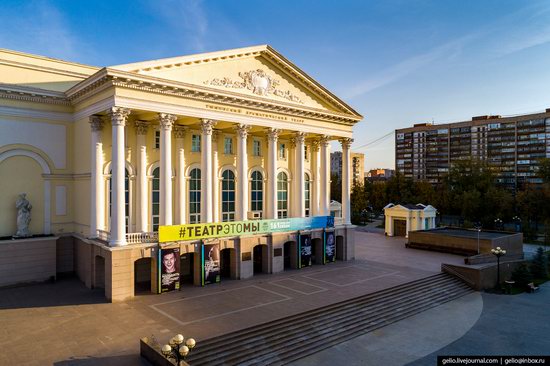 Memory Square. In the center there is a stele in the form of a candle – a memorial dedicated to the Tyumen residents who died on the fronts of the Second World War.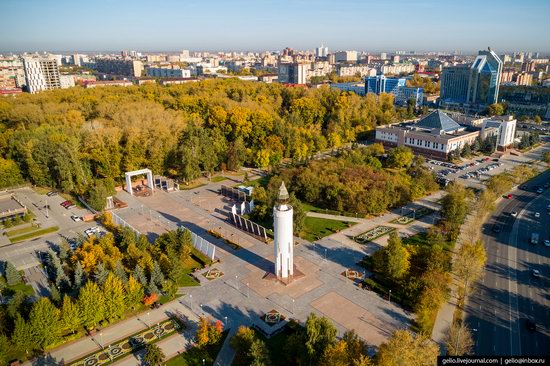 "Pyotr Stolypin" – a 20-storey business center, which is the highest building in Tyumen (88 meters). On the roof of the building there is an observation deck.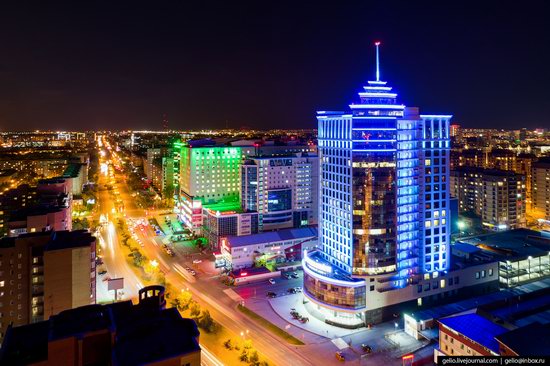 Residential areas.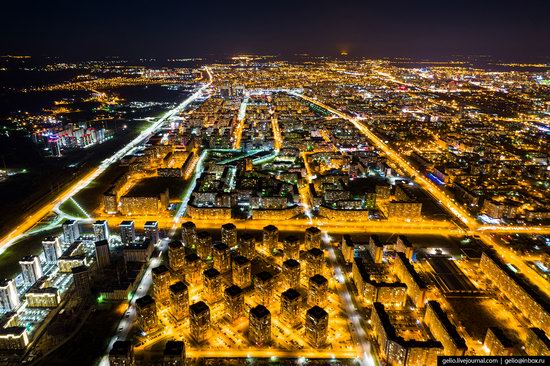 Silver Streams Public Garden in the Voynovka district.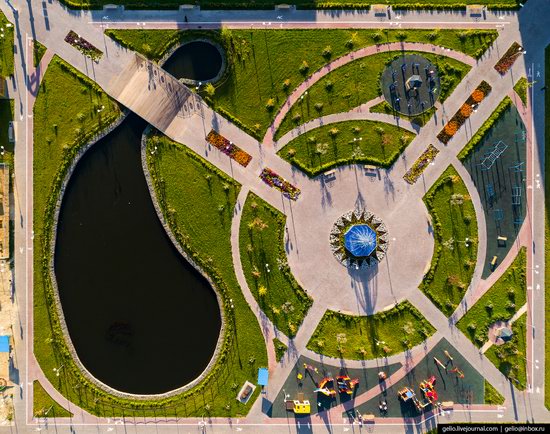 "LetoLeto" ("SummerSummer") water park.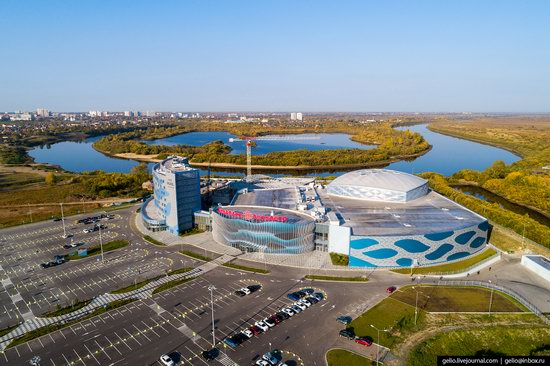 Tyumen Railway Station.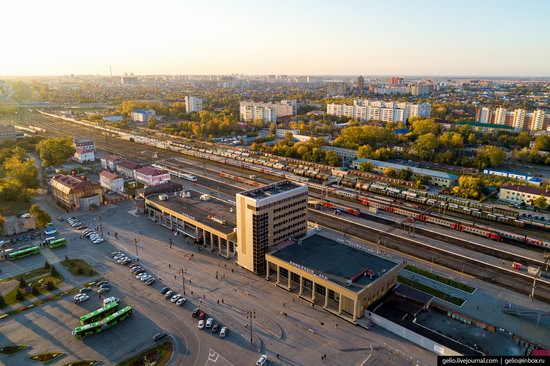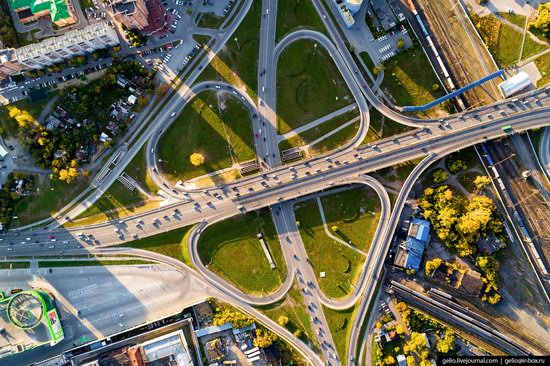 Voynovka Classification Yard.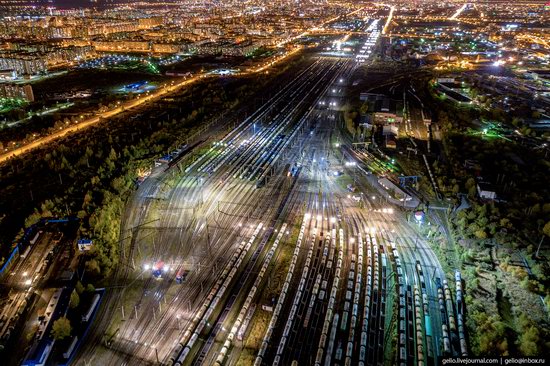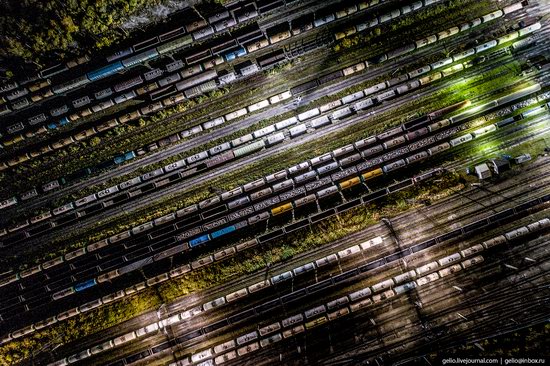 The Heat and Power Plant #2 located in the south-eastern part of Tyumen. It supplies about 40% of the heat the city needs.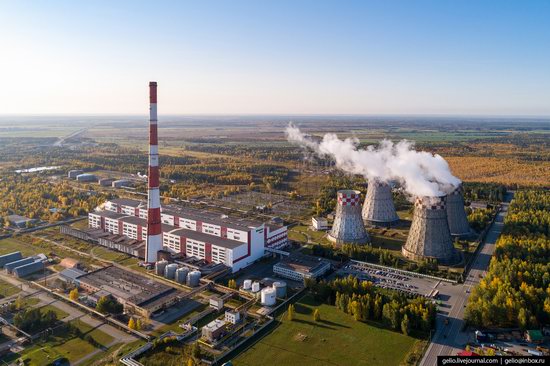 DoubleTree Hotel by Hilton Hotel Tyumen.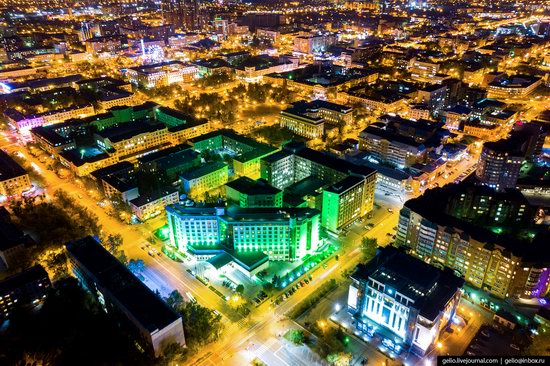 Welcome to Tyumen!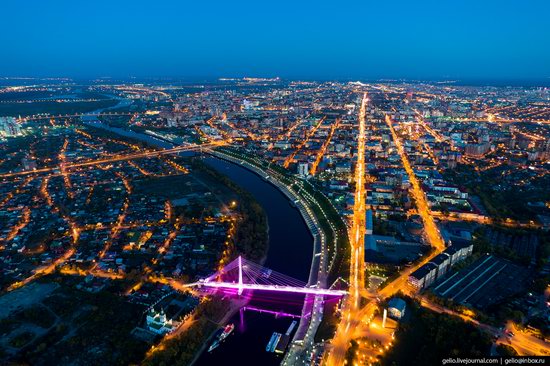 Tags: Tyumen city
<< Amazing Interiors of Kazansky Railway Station
2 comments