On the night of June 23-24, the annual show "Scarlet Sails" was held in St. Petersburg – the main graduation ceremony of Russia, a holiday dedicated to all school graduates.
For the first time "Scarlet Sails" was held in Leningrad in 1968. In that year, 25 thousand graduates of Soviet schools and technical schools gathered for the holiday. In 2018, this celebration turned 50, there were about 80 thousand graduates on the streets and embankments of the city. Photos by: Petr Ushanov.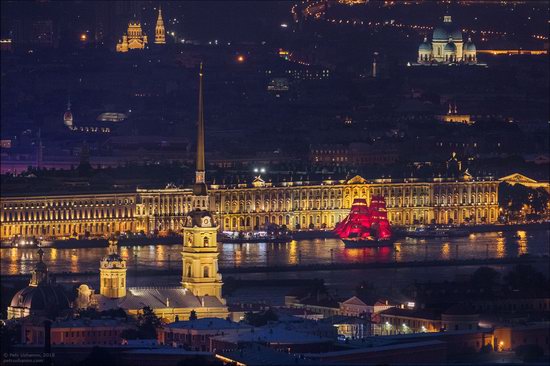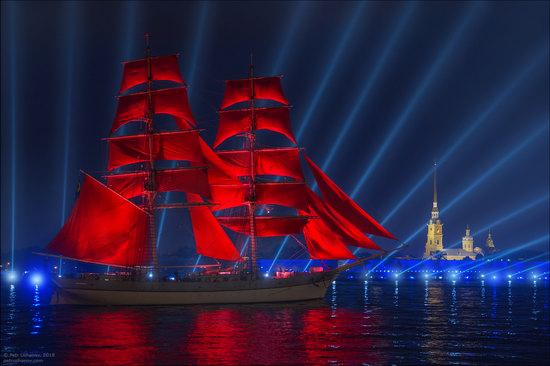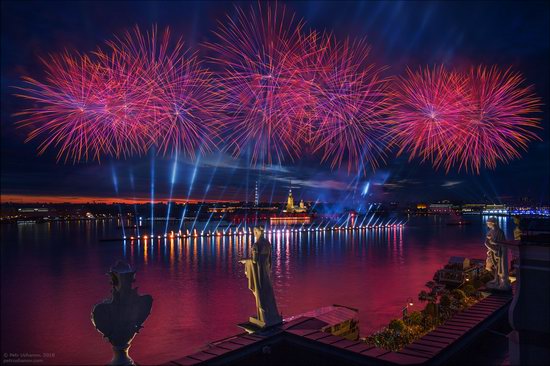 As part of the holiday, a pyrotechnic show is traditionally held (21 minutes, 50 thousand volleys). The culmination of the event is the passage of the galleon "Secret" with scarlet sails along the Neva River finishing the evening and opening a new stage in the life of the graduates.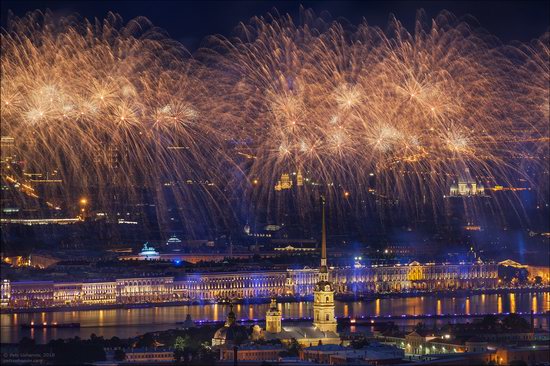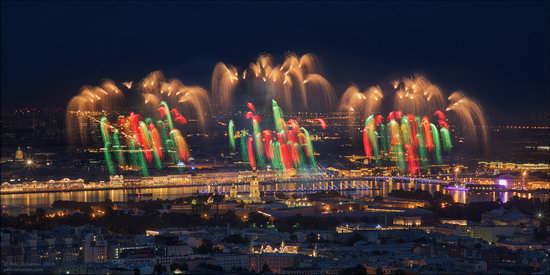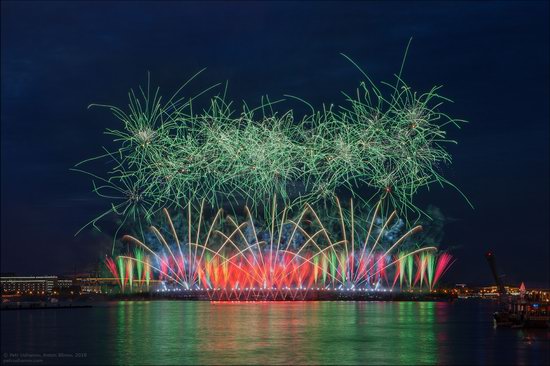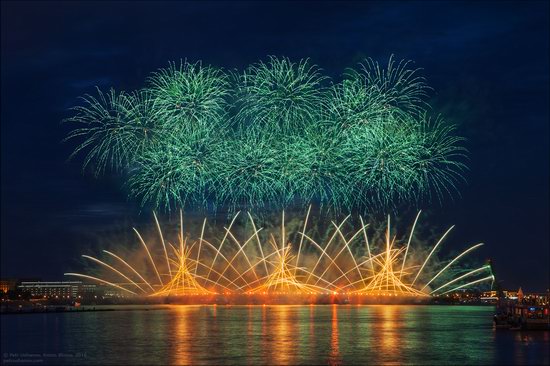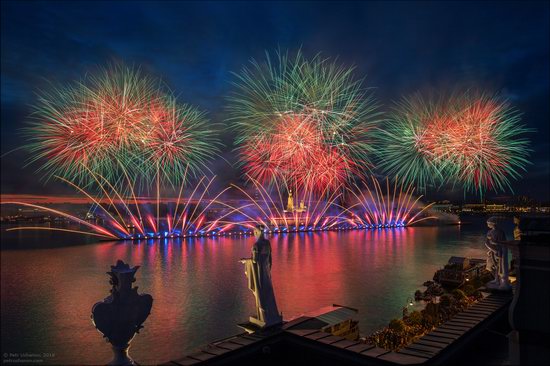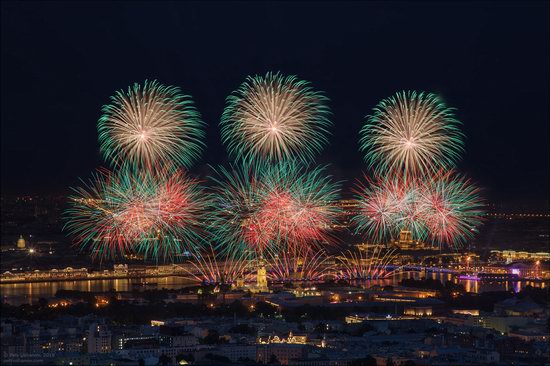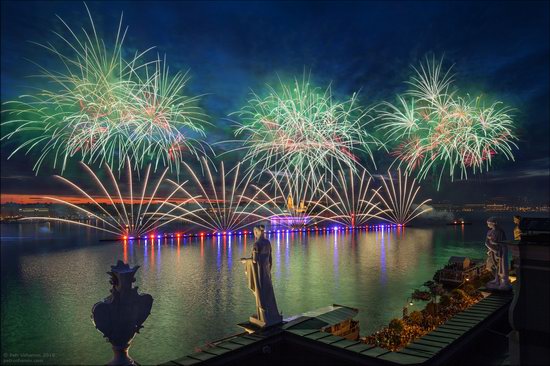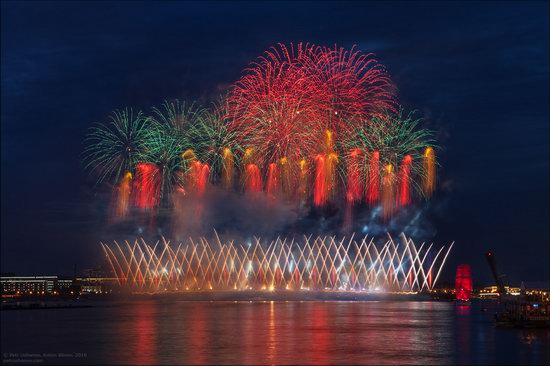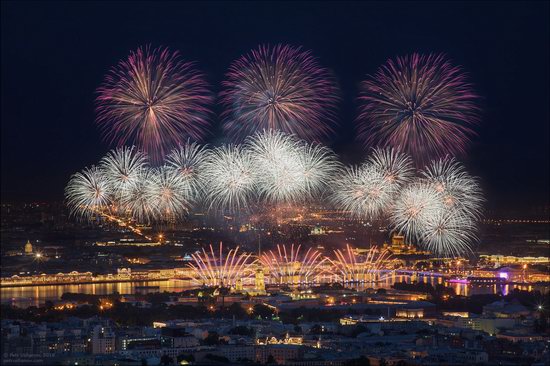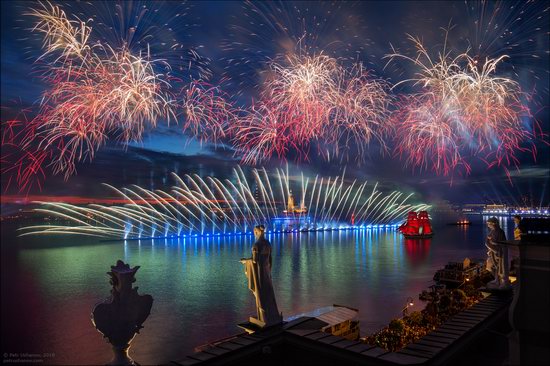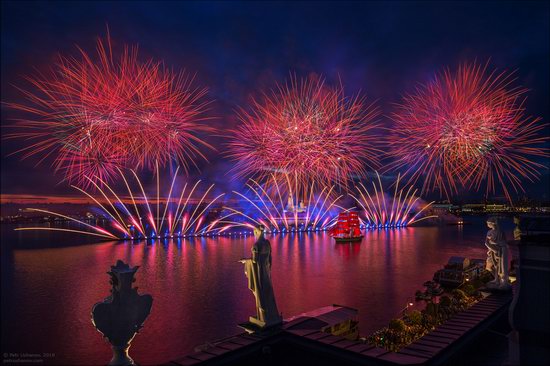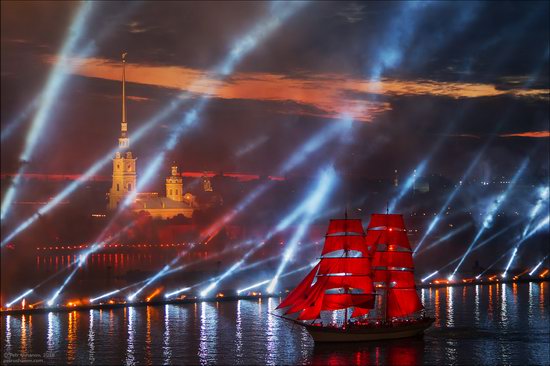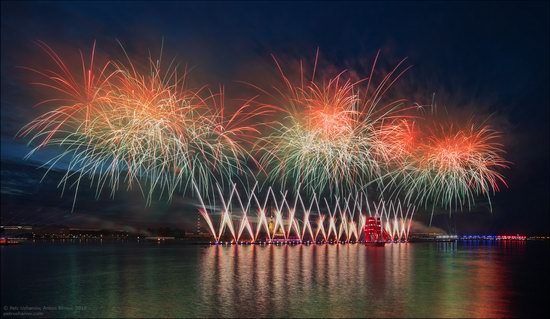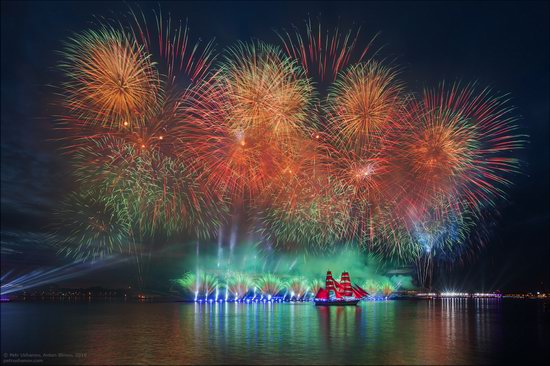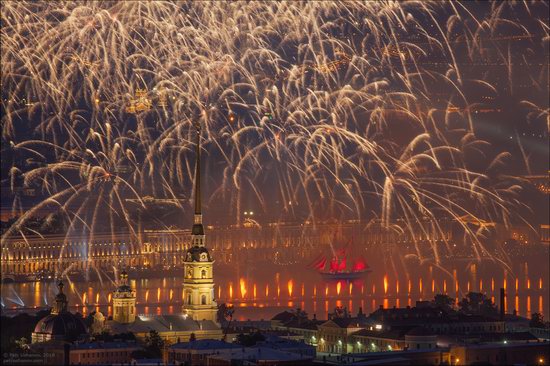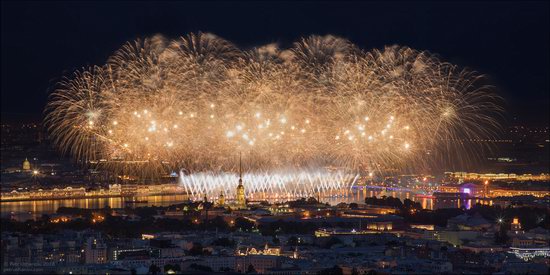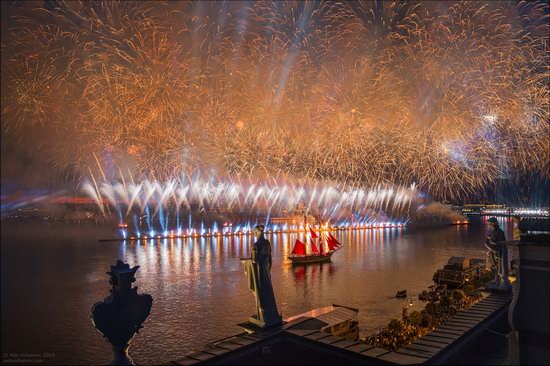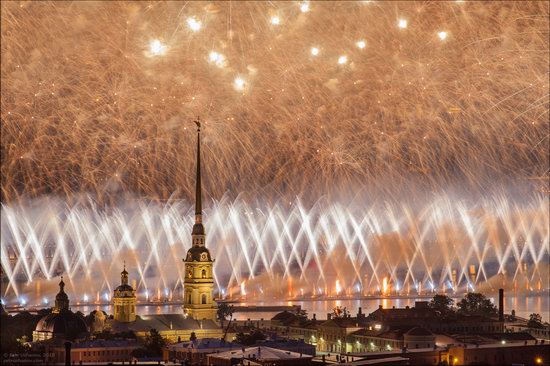 Tags: Saint Petersburg city
<< Beyond the World Cup: Making the Most of Russian Sports
No comments yet.