Pevek is an Arctic port town with a population of about 4.5 thousand people located on the shores of the Arctic Ocean in the Chukotka Autonomous Okrug. It is the northernmost town in Russia.
The name of the town comes from the Chukchi word "peekinei", which means "thick, swollen mountain" – the name of the hill (sopka) at the foot of which Pevek stands. Pevek on Google Maps. Photos by: Slava Stepanov.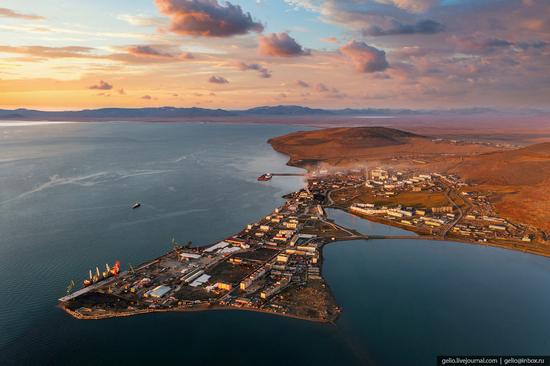 Founded in 1933, Pevek became an important regional port thanks to the development of the Northern Sea Route and the discovery of the largest tin deposit in Russia. Later, deposits of gold, mercury, and uranium were also discovered here.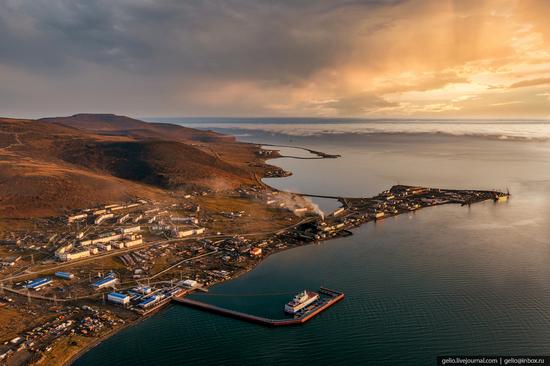 Most of the year there are negative temperatures, in winter the temperature can drop below minus 40 degrees Celsius. "Akademik Lomonosov", a floating nuclear thermal power plant with a capacity of up to 70 MW of electricity, is moored in the town providing Pevek and neighboring villages with heat and electricity.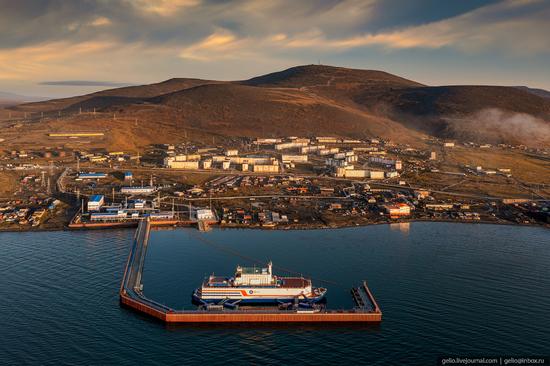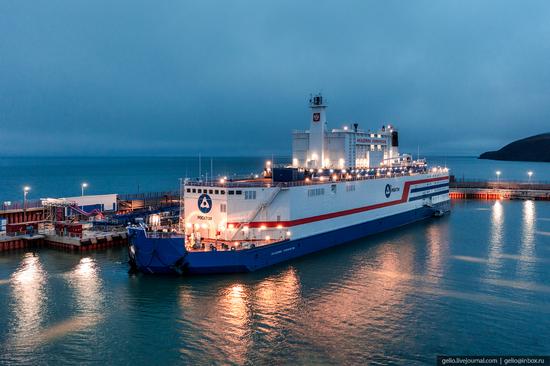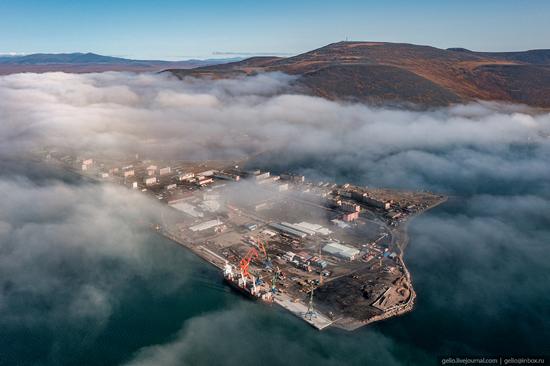 Pevek Commercial Sea Port is the northernmost port in Russia. Various cargo is delivered here, fuel for reloading and shipment further along the Northern Sea Route, and from here ore and metal are taken out. Chukotka produces about 24 tons of gold per year.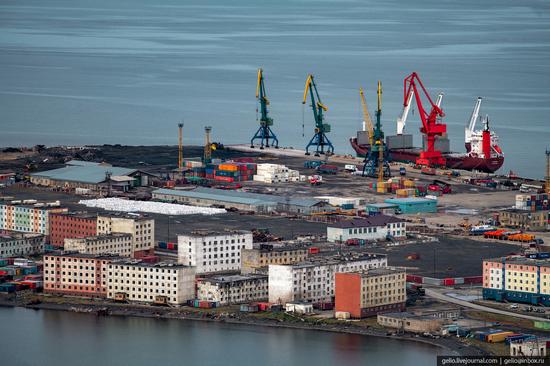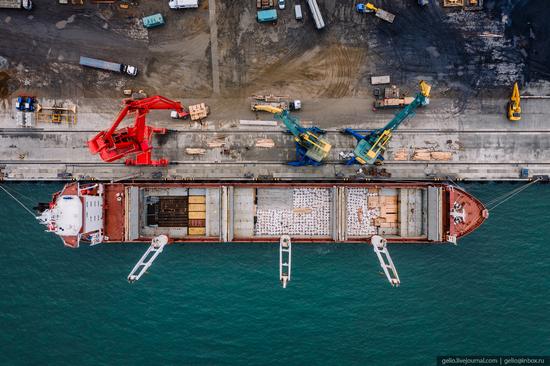 Up to 13 thousand people lived in Pevek in its heyday. In 1992, the outflow of the population began. Therefore, some of the buildings are abandoned now. There is also not a single tree in the entire town, as they simply can't grow in this biome (tundra).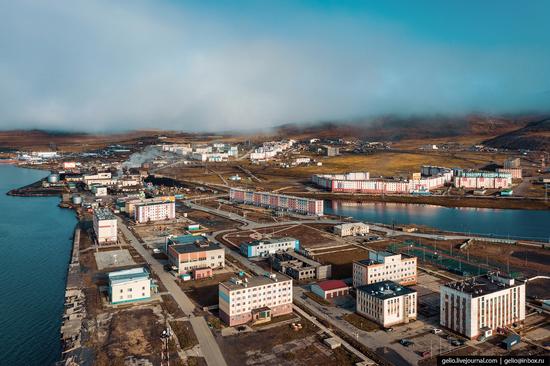 Monument to Lenin in Pevek.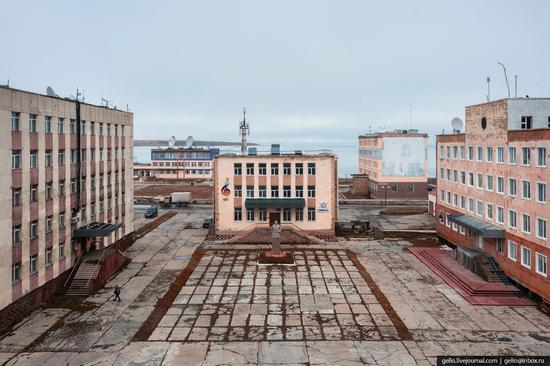 The inscription on the building reads "Pevek is the northernmost town".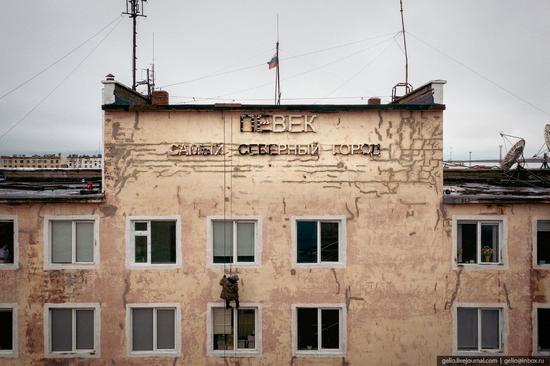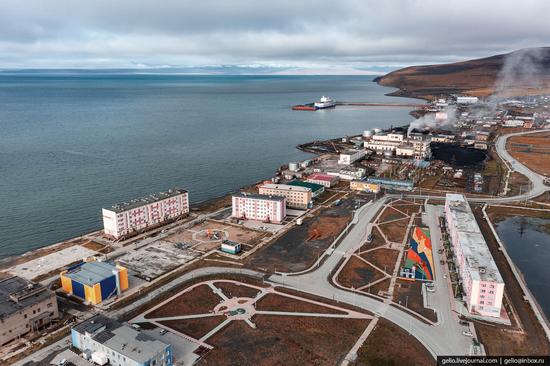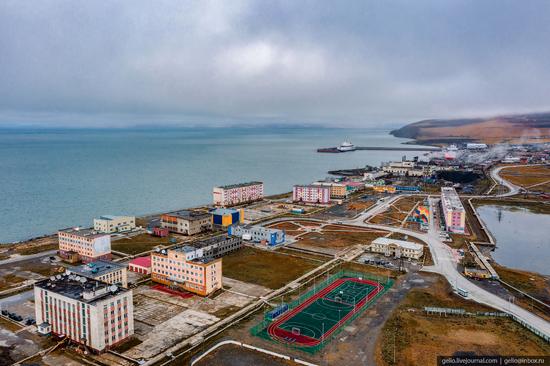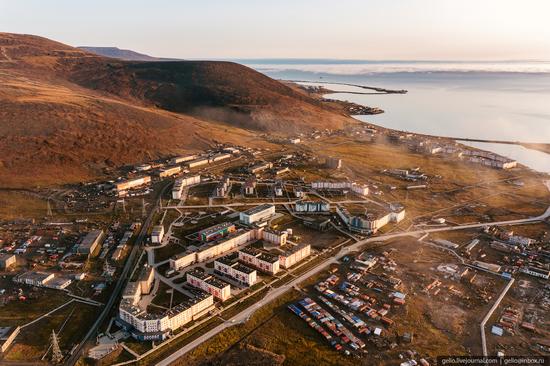 School and kindergarten in Pevek.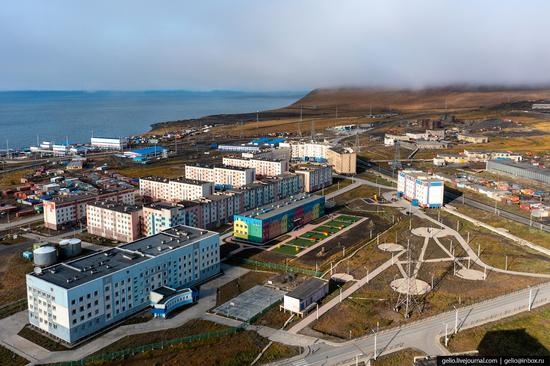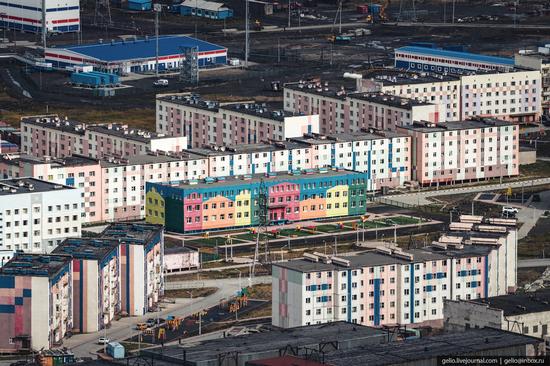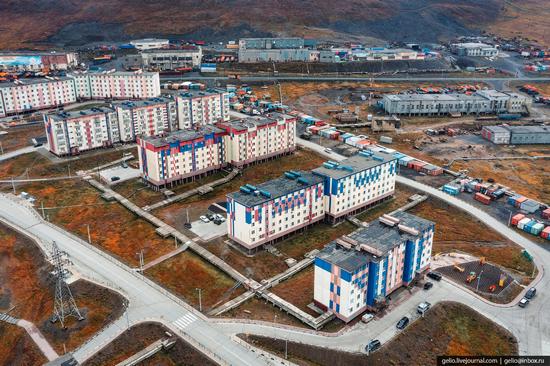 Church of the Assumption.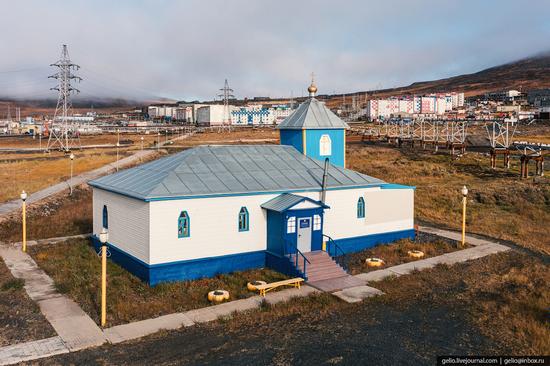 Hospital.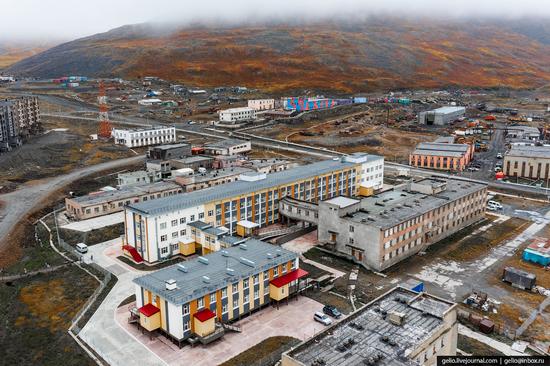 Oil terminal berth.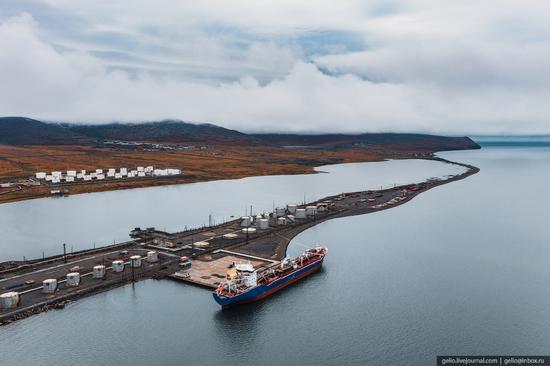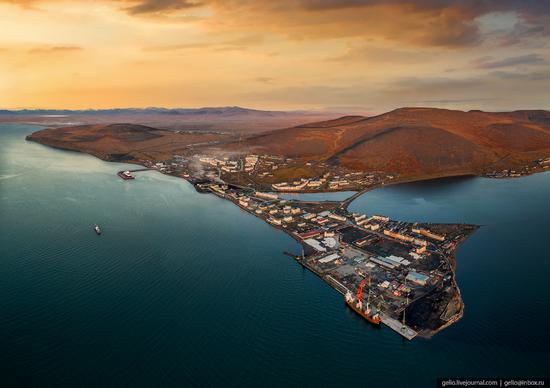 Tags: Chukotka okrug
<< Fun Things To Do During Trekking Resting Break
No comments yet.