Derbent is a city with a population of about 126 thousand people located in the very south of European Russia in the Republic of Dagestan on the shores of the Caspian Sea, 127 kilometers southeast of Makhachkala.
The city stands in a narrow passage between the Caspian Sea and the Caucasus Mountains. This geographical position made Derbent one of the most important points of defense for many countries, since only this 3 km wide strip of land can be used to easily bypass the Caucasus Mountains. Photos by: Slava Stepanov.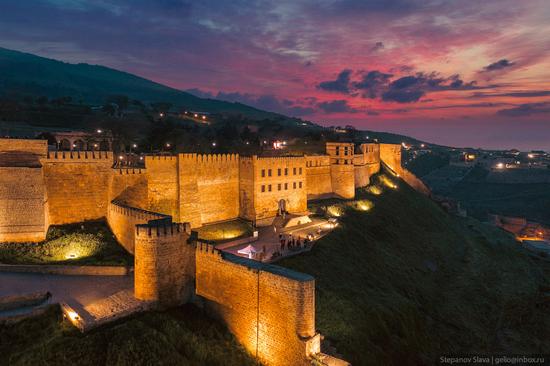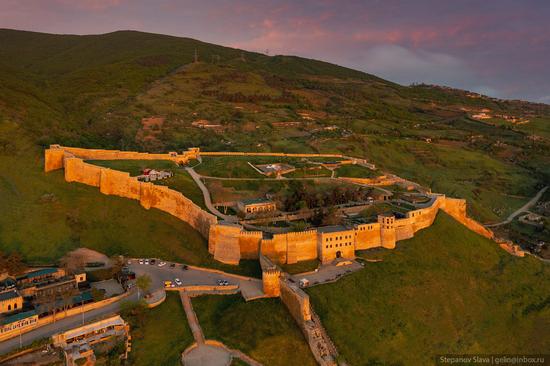 The first mention of the Caspian Gates – the most ancient name of Derbent – dates back to the 6th century BC. Today's city was founded in 438 AD as a Persian fortress consisting of a citadel (Naryn-kala) built on a hill and two stone walls going from it to the sea, which blocked a narrow passage between the sea and the mountains.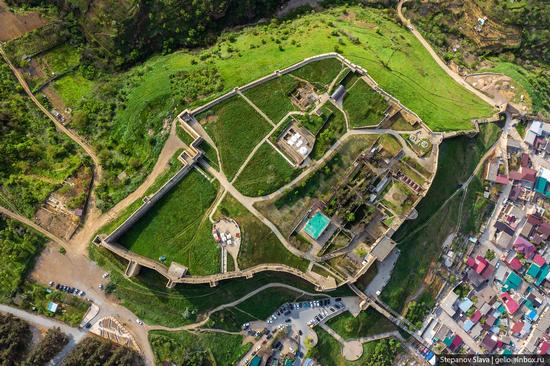 Naryn-kala with defensive walls is the main symbol of Derbent. The dimensions of the citadel are approximately 180 meters wide and 255 meters long. The height of the walls ranges from 6.5 to 20 meters.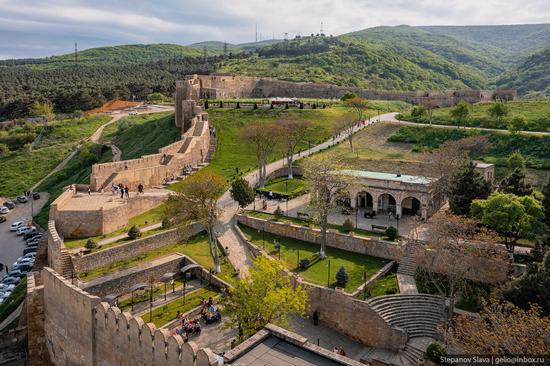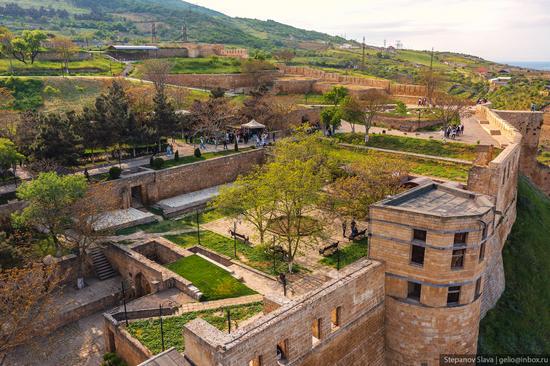 Khan's baths of the 16th-17th centuries.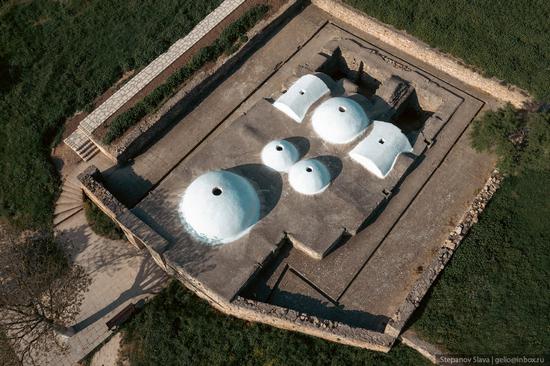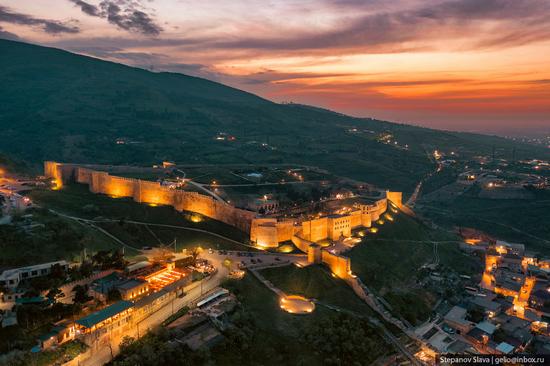 The ancient walls more than 1,500 years old have long become part of the urban landscape. In some places, the walls were dismantled, but walking areas were made along each of them.
Kerim Mamedbekov Street stretches along the northern fortress wall of Derbent. This is one of the city's attractions. 10 of the 43 fortress towers of the northern wall are located on this street.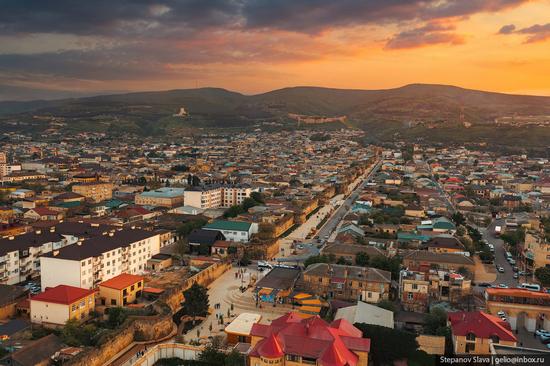 Armenian Church of the Holy Savior (Surb Amenaprkich) built in 1860-1870.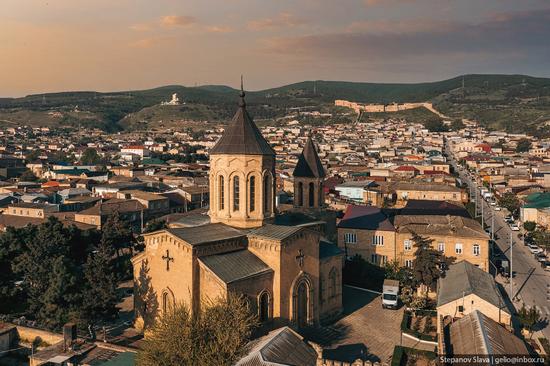 Central Mosque of Derbent.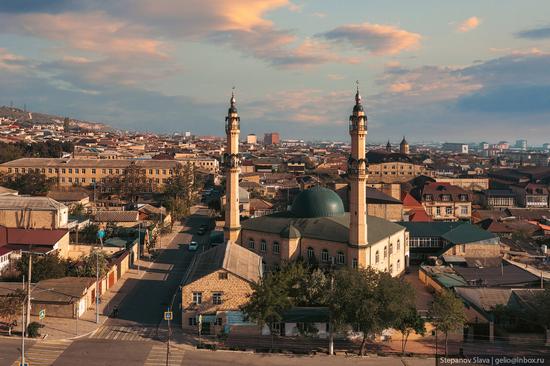 Old residential areas. When Derbent was limited by walls, it was necessary to build very compactly. That's why narrow streets are almost indistinguishable from above.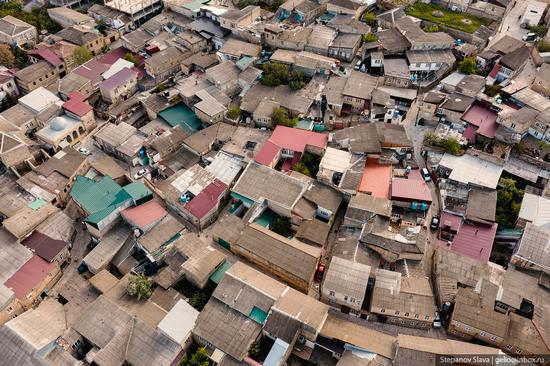 Derbent Lighthouse (1853). During its construction, the Caspian Sea was much closer to it. Today, the lighthouse is located almost in the center of the city.
The walls of some apartment buildings in Derbent are decorated with graffiti style murals. They were created during the All-Russian street art festival. Most of them are dedicated to ethnic scenes associated with Dagestan.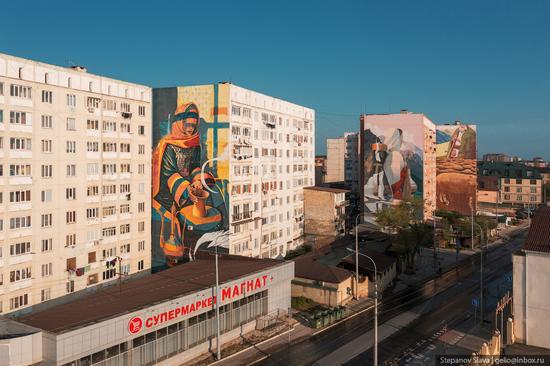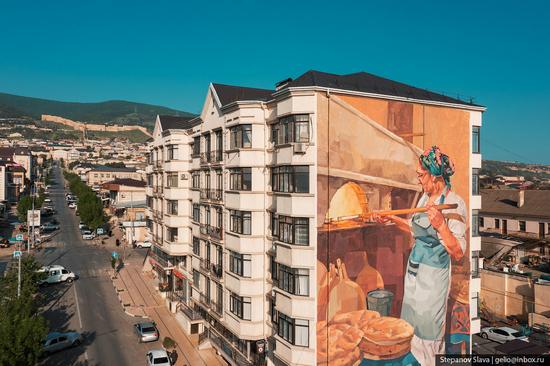 Graffiti with Khabib Nurmagomedov. When Khabib Nurmagomedov announced his retirement, graffiti appeared on one of the buildings depicting the UFC champion and his deceased father and coach Abdulmanap Nurmagomedov. Khabib fought his last fight without his father.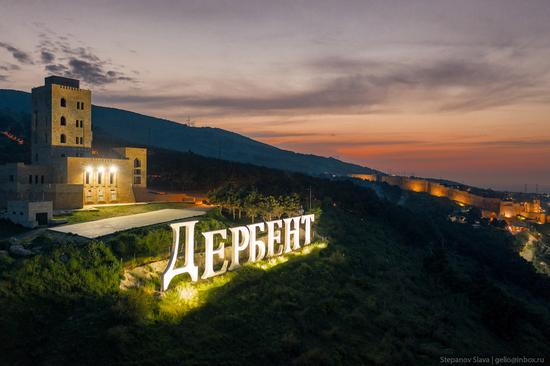 Embankment of Derbent.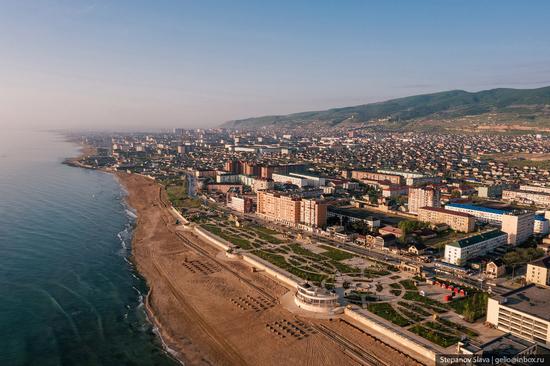 Derbent Railway Station.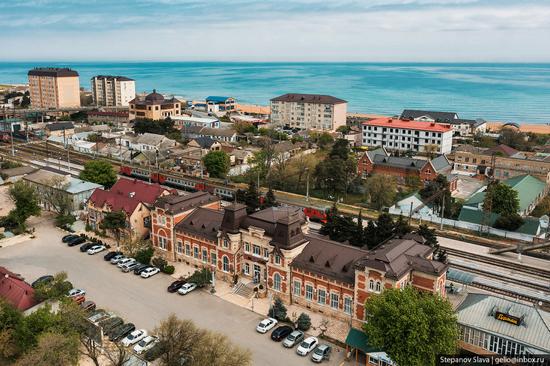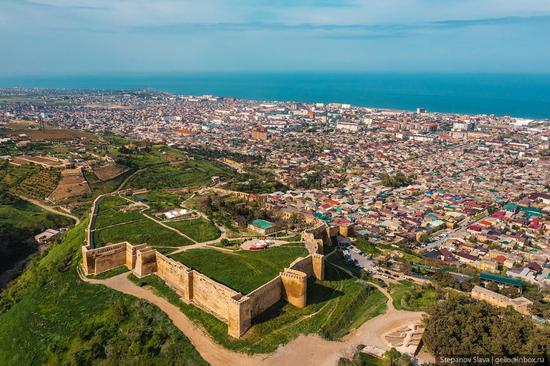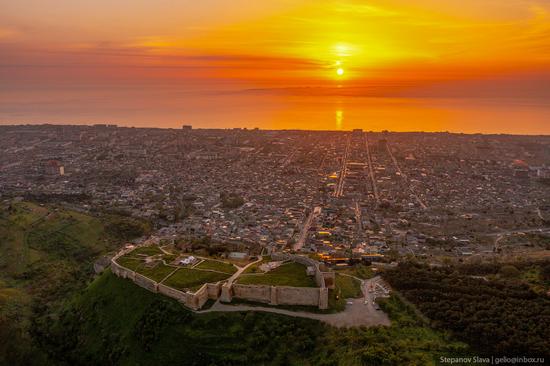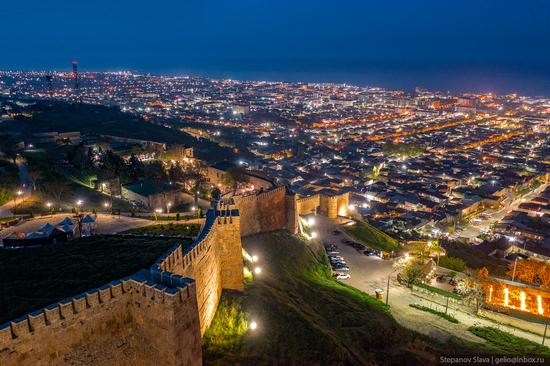 Tags: Dagestan Republic · Derbent city
<< Natural Spring Gremyachiy Klyuch in Moscow Oblast
No comments yet.