Gunib, a village of about 2,600 people located 150 km southwest of Makhachkala, is one of the most picturesque places in the Republic of Dagestan. It stands on the plateau of the same name at an altitude of 1,500 meters above sea level.
The village arose in connection with the construction of the Russian military fortification in 1862. The fortification was named after the former village of Gunib, which was located on the top of the plateau and was destroyed in 1859. Gunib on Google Maps. Photos by: Slava Stepanov.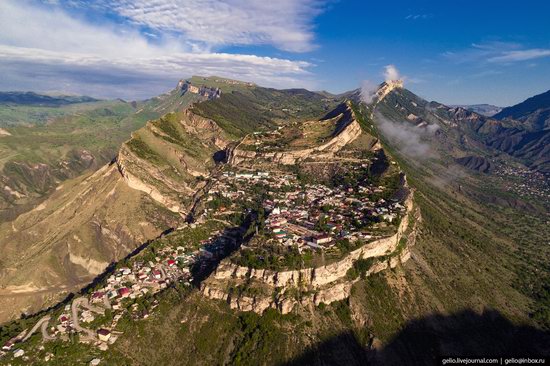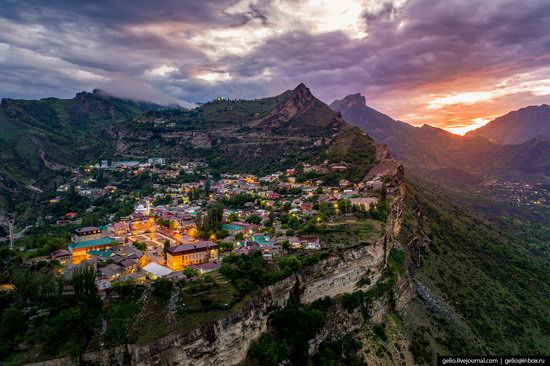 The Gunib Fortress – a historical monument of Dagestan.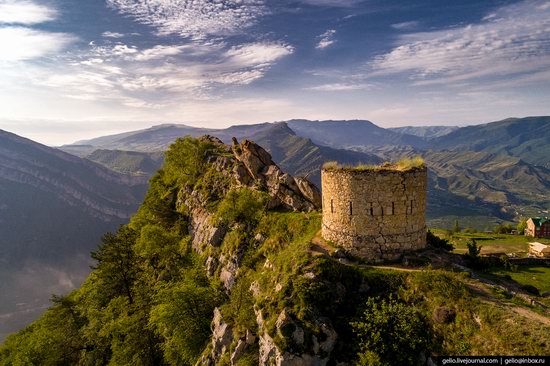 This serpentine road leads to the central square of Gunib.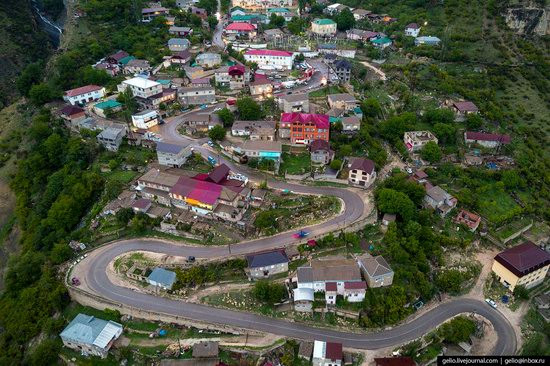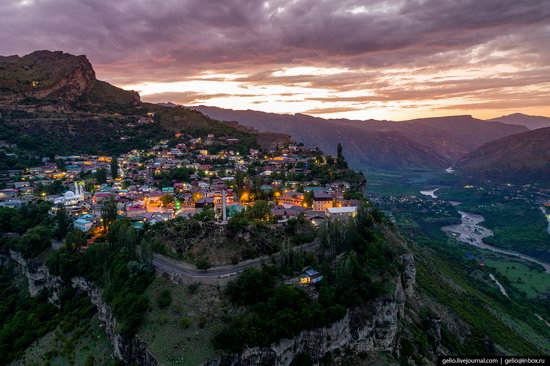 Frunze (Baryatinsky) Gates named by the Emperor Alexander II, who visited Gunib in 1871.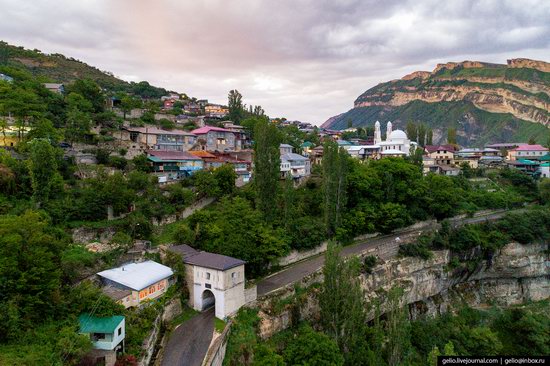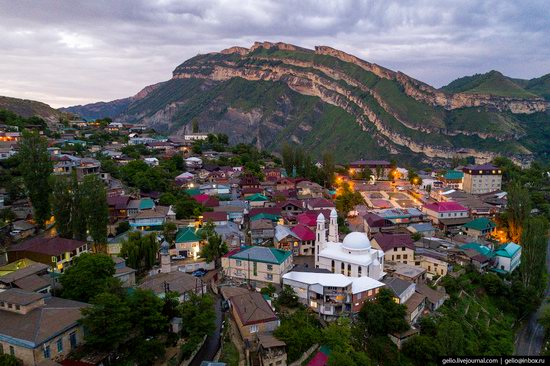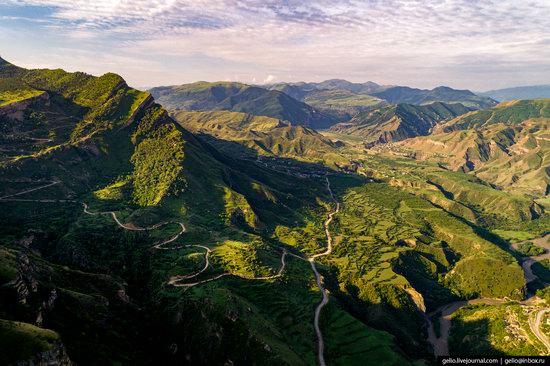 Tags: Dagestan Republic · Makhachkala city
<< Astashovo Palace – One of the Best Wooden Houses in Russia
No comments yet.