Soviet propaganda is the propaganda of communist ideas and the Soviet way of life. It was carried out purposefully and centrally under the leadership of the Communist Party of the Soviet Union and was officially called ideological work, enlightenment of the masses, and the like. Propaganda was conducted through the media, books, movies, theatrical plays, works of fine art, etc.
By the mid-1930s, the role of the propaganda machine in strengthening the Stalinist regime was clearly manifested. Propaganda created a personality cult of Stalin. The pilots were at the top of the hierarchy of Soviet heroes. They were simultaneously the "sons" of the "father" – Stalin and the "motherland". Source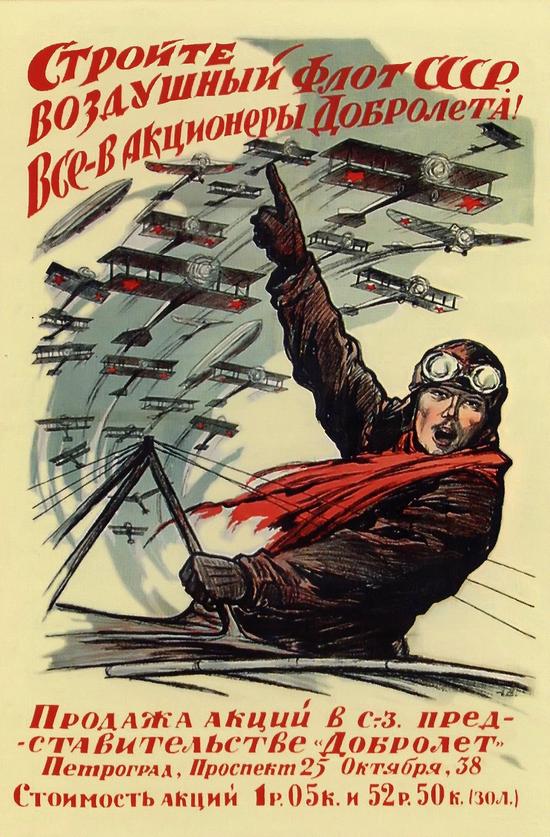 1923. Build the air fleet of the USSR. Everyone – a shareholder of Dobrolet*!
Sale of shares in the office of "Dobrolet". Petrograd, October 25th Avenue, 38. The prices of shares: 1 ruble 05 kopecks and 52 rubles 50 kopecks (golden share).
* The Russian joint-stock company of the voluntary air fleet "Dobrolet" was an air transport organization that existed in the Soviet Union in 1923-1932.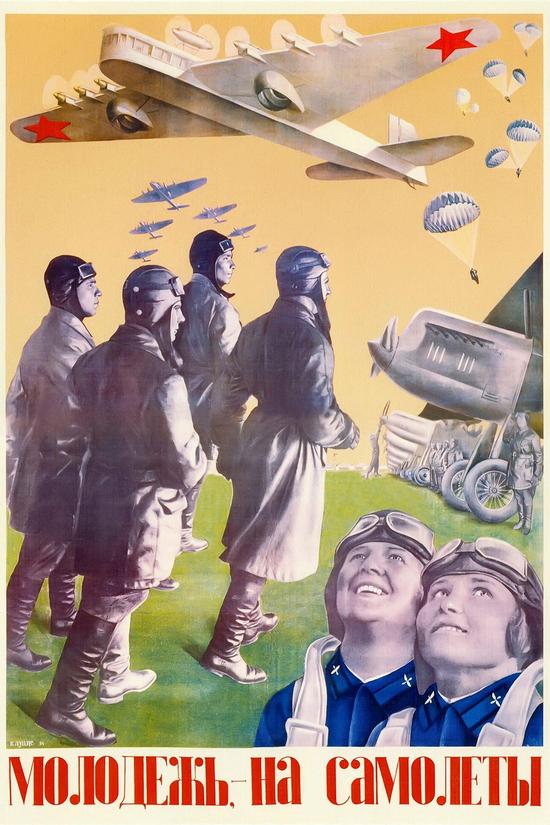 1934. Youth – on airplanes.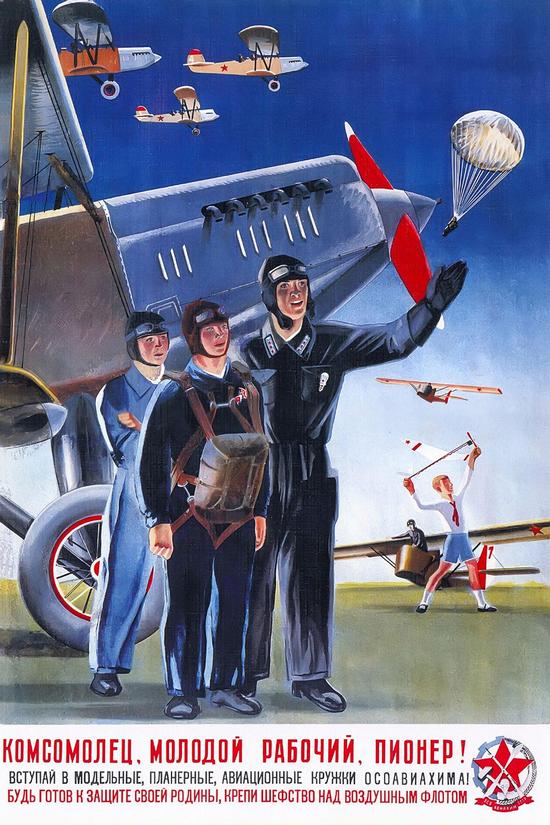 1936. Komsomolets*, young worker, pioneer! Join aircraft model, glider and aviation groups of Osoaviakhim**! Be ready to defend your homeland, strengthen patronage over the air fleet.
* Member of Komsomol (All-Union Leninist Communist Youth Union – a political Soviet youth organization).
** Osoaviakhim – Society for the Assistance of Defense, Aviation and Chemical Construction.
1936. Every collective farm, every factory will give a pilot to our air fleet!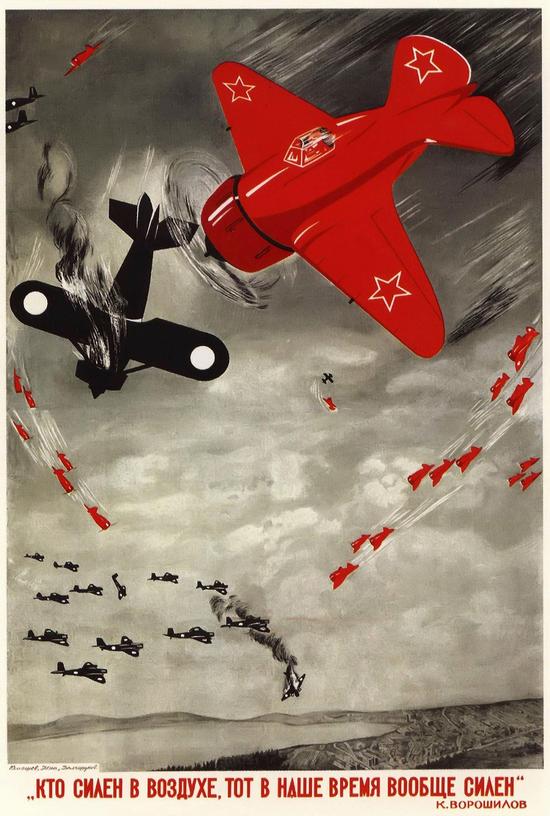 1938. "The one who is strong in the air is generally strong in our time" K. Voroshilov*.
* In 1934-1940, Kliment Voroshilov was People's Commissar of Defense of the USSR.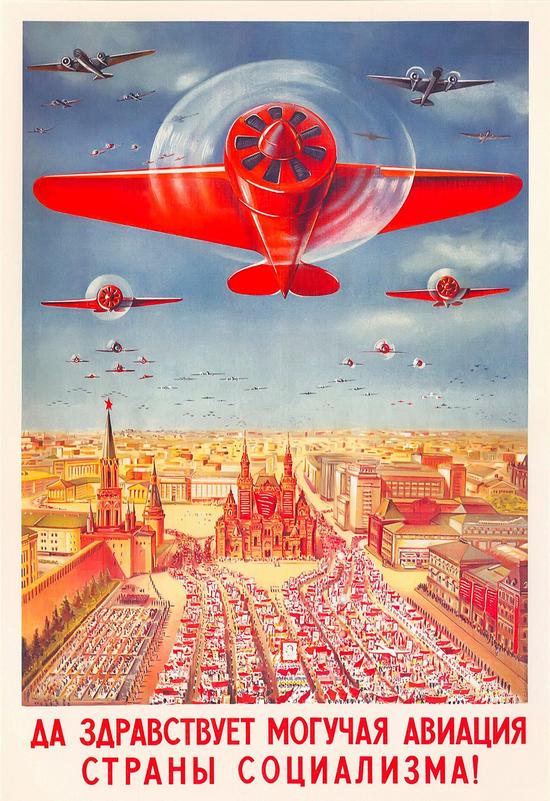 1939. Long live the mighty aviation of the country of socialism!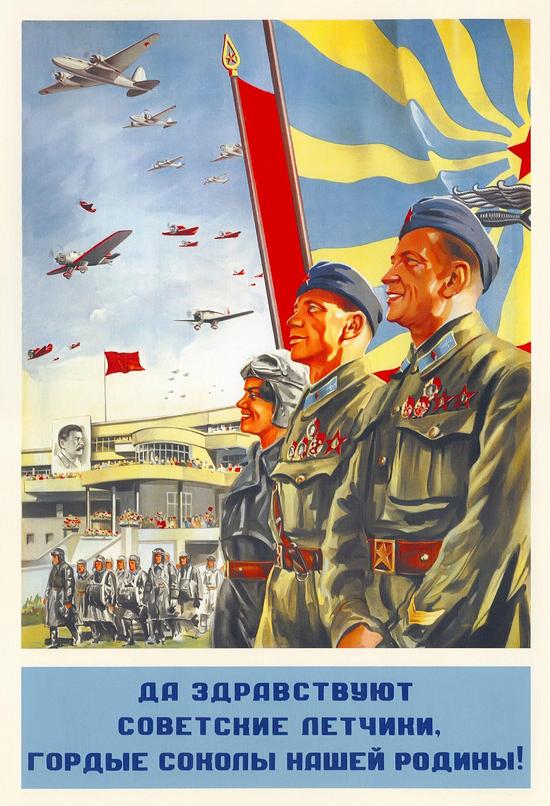 1941. Long live Soviet pilots, proud falcons of our motherland!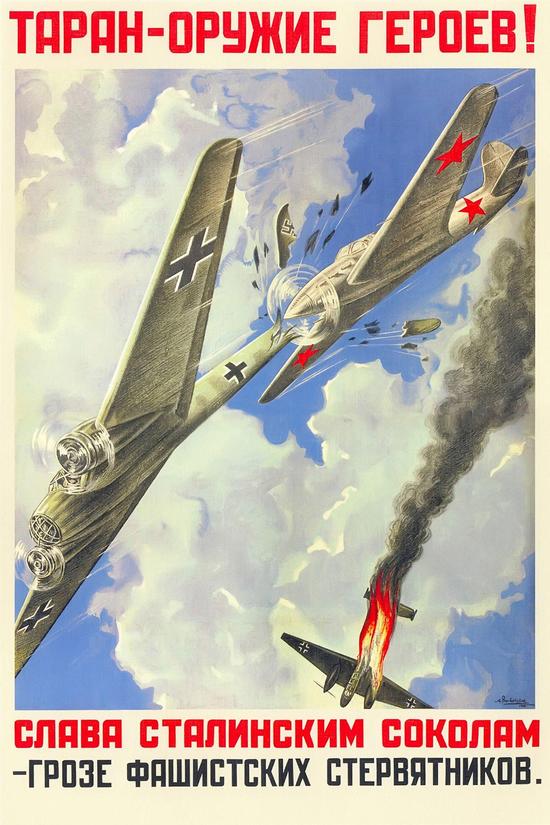 1941. Ramming – the weapon of heroes! Glory to Stalin's falcons – the threat of fascist vultures.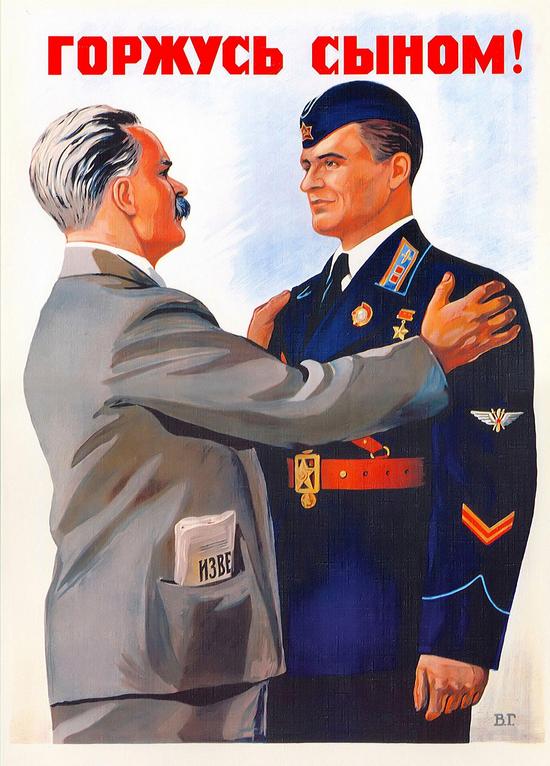 1948. Proud of my son!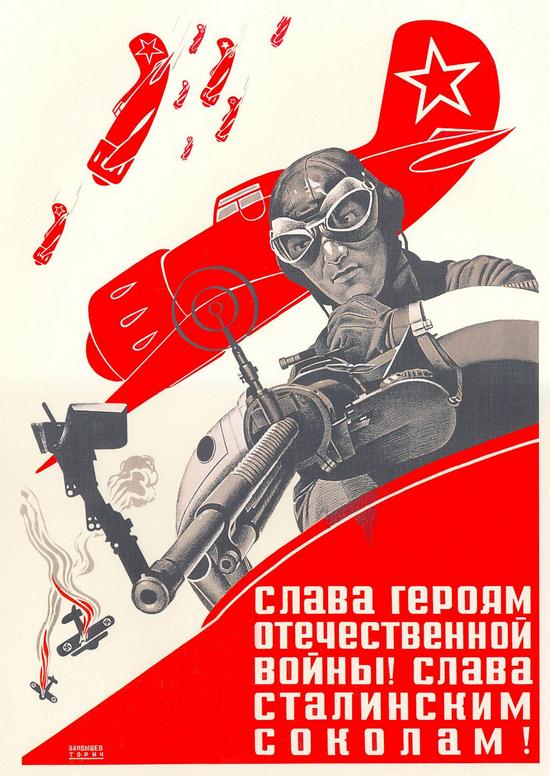 1948. Glory to the heroes of the Patriotic War! Glory to Stalin's falcons!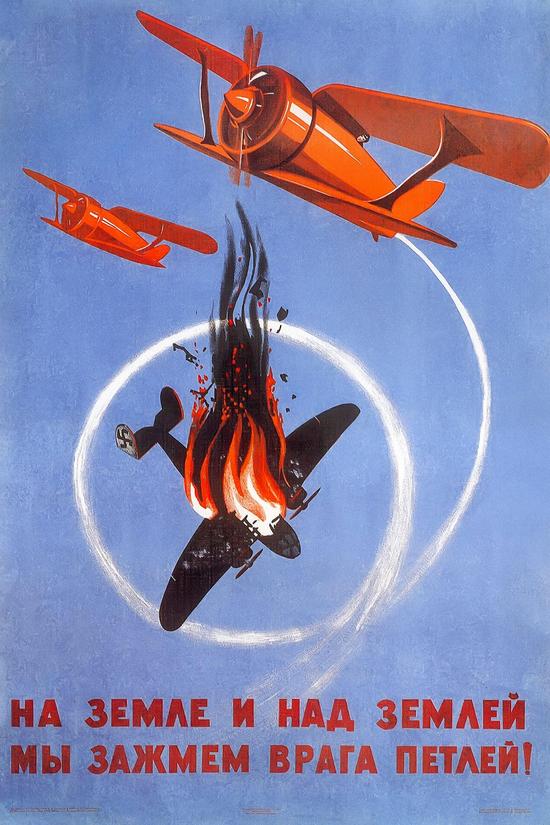 1948. On the ground and above the ground, we will pinch the enemy with a loop!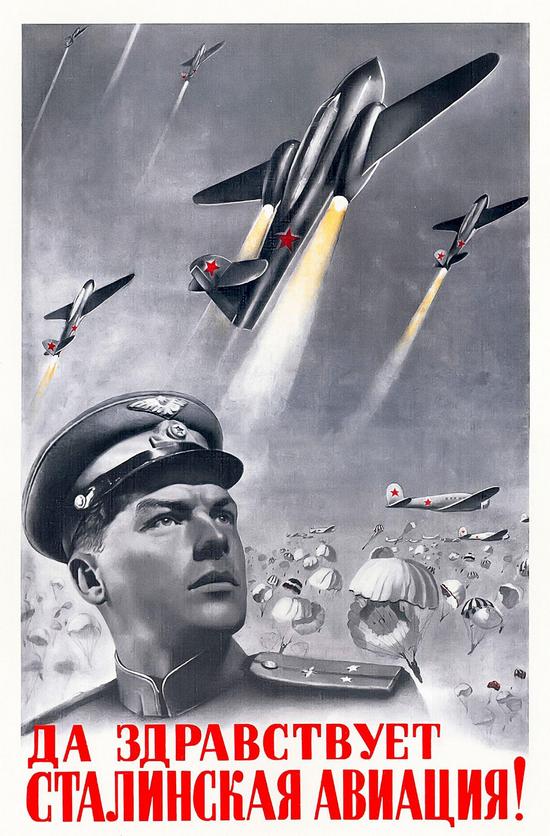 1948. Long live Stalin's aviation!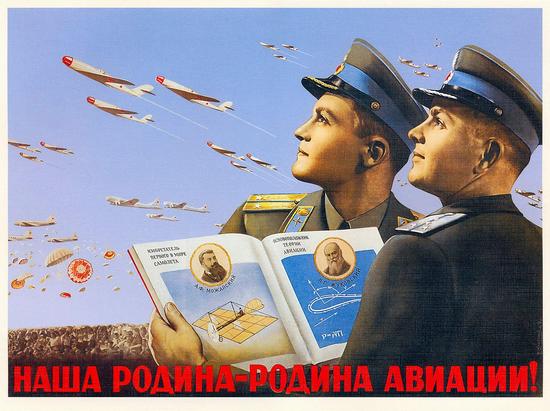 1949. Our homeland is the birthplace of aviation!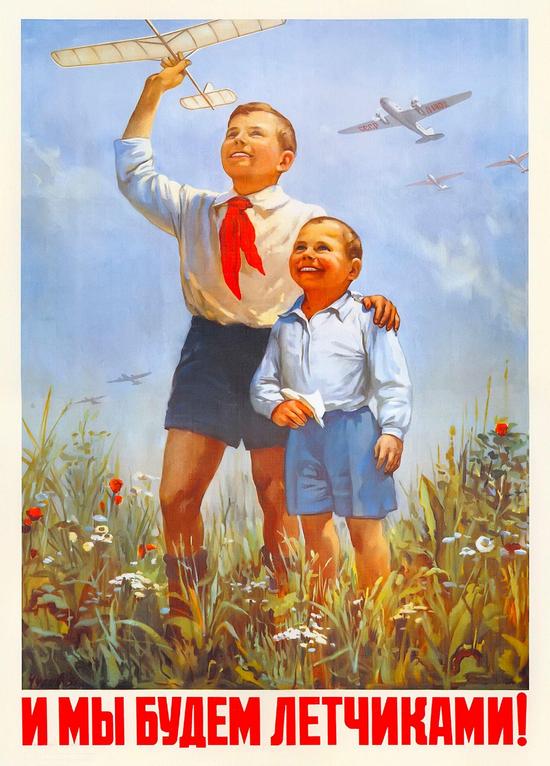 1951. And we will be pilots!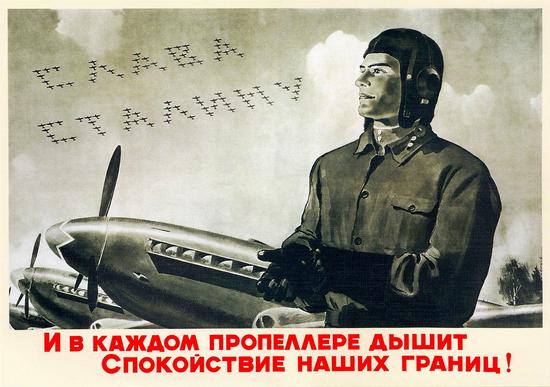 1952. "Glory to Stalin". And in every propeller the calmness of our borders breathes!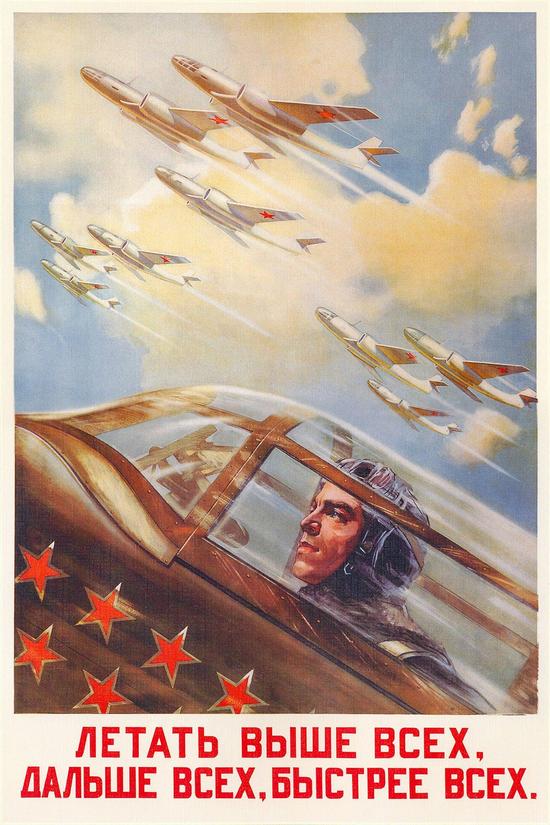 1954. Fly above all, farthest, fastest.
1955. Glory to the Soviet people – the creator of mighty aviation!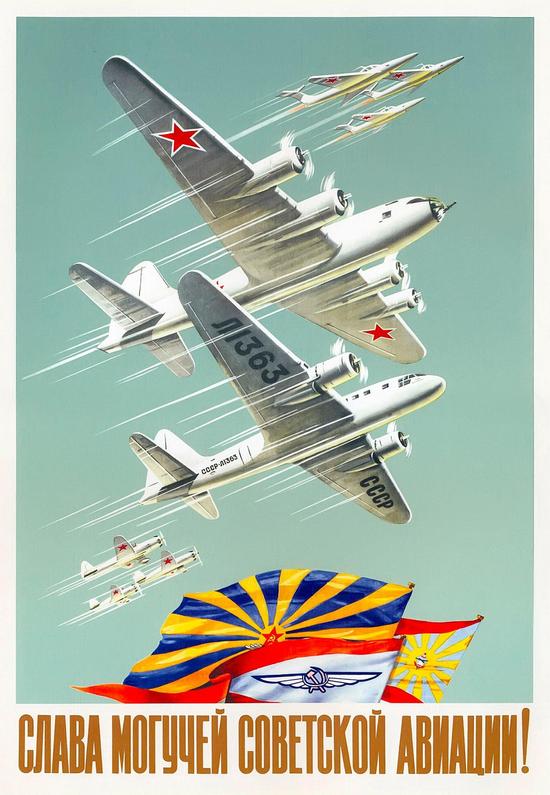 1955. Glory to the mighty Soviet aviation!
Tags: propaganda · Soviet past
<< Derbent – the southernmost city in Russia
No comments yet.