Tsakhur is a small village with a population of about 500 people located in a picturesque place in the south of Dagestan, in the Rutulsky district, a few kilometers from the border with Azerbaijan.
The village is situated in the valley of the Samur River, Dagestan's second largest river. From the 7th to the 16th centuries, it was the capital of the Tsakhur Khanate that avoided the Mongol conquest. Tsakhur on Google Maps. Photos by: Petr Ushanov.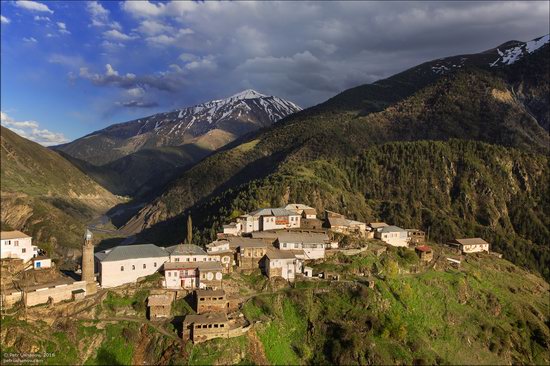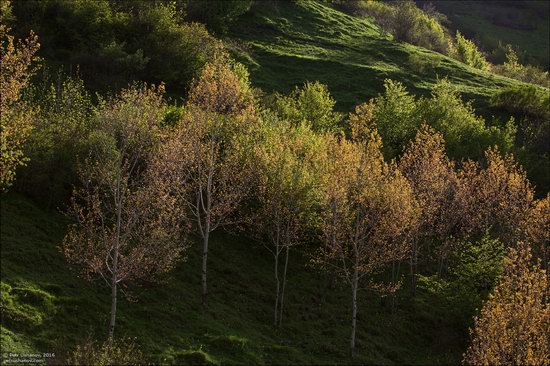 In 1075, by the decree of the Persian vizier Nisa al-Mulk, the first madrasa in the Caucasus was built here. The minaret, which stands to the left of the madrasa, was restored in the early 1990s on the site of the old minaret.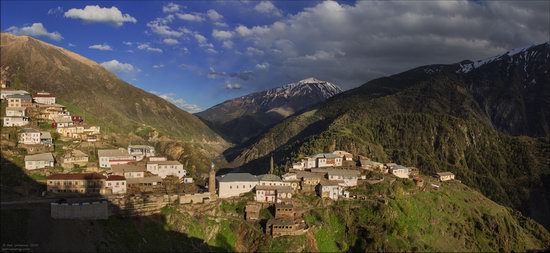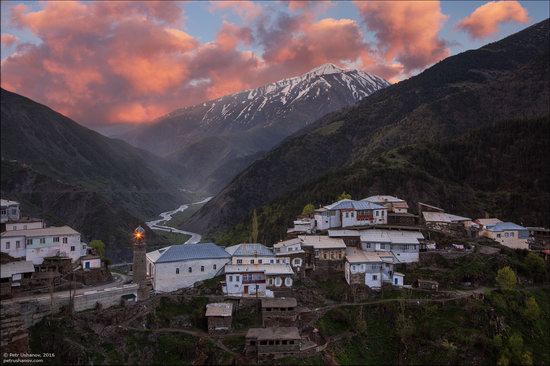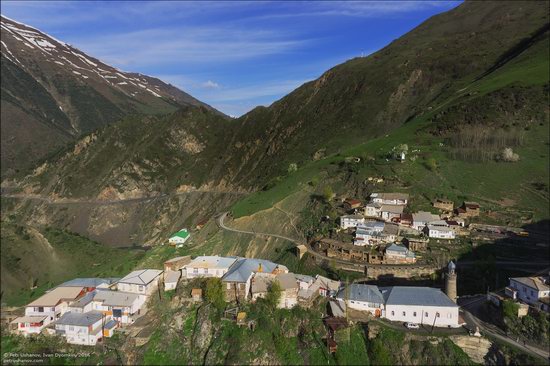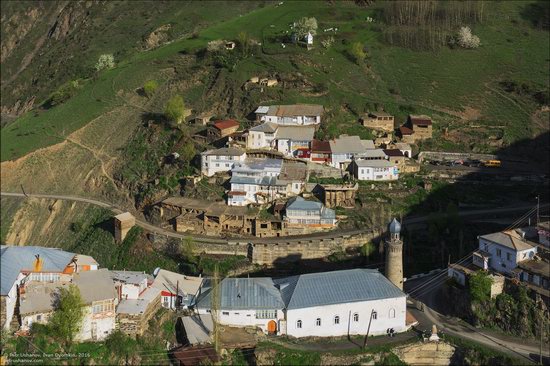 The old madrasa with the restored minaret. The one-storey building with a green roof in the background is a new school. The old wooden school was destroyed by an avalanche.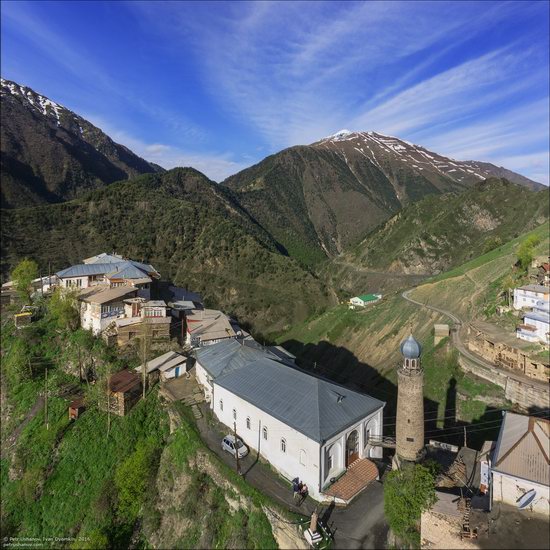 Over the long history of the settlement a lot of ancient books in Arabic have been preserved here. Today, they are stored in the madrasa and carefully put in order.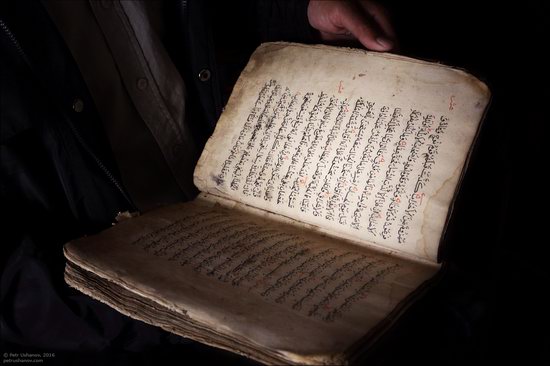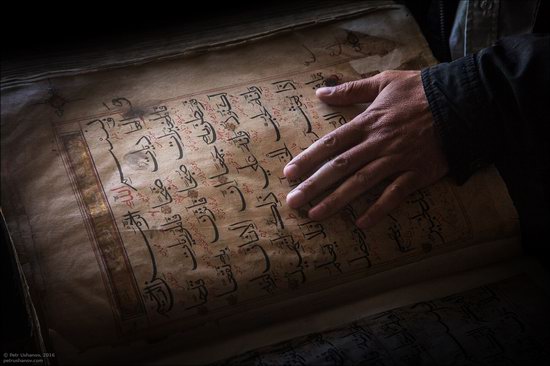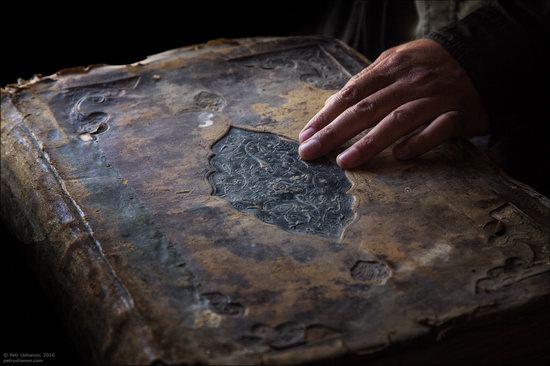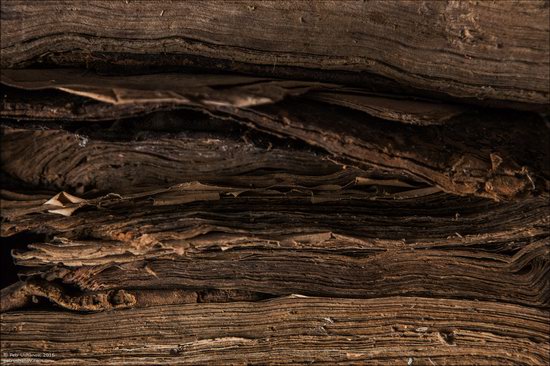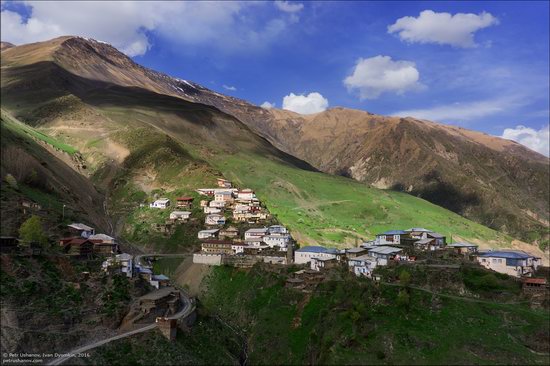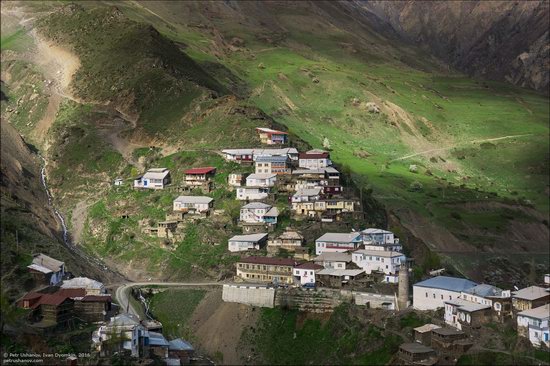 Tags: Dagestan Republic
<< Church of the Transfiguration in Posad (Turchasovo)
No comments yet.