The Moscow Kremlin is a fortress located in the center of Moscow. The oldest part of the city, it is the main socio-political and historical-artistic complex of the capital of Russia.
The fortress has a triangle shape with an area of 27.5 hectares. The southern wall faces the Moscow River, the northwestern – Alexander Gardens, the eastern – Red Square. In 1990, the Moscow Kremlin was included in the UNESCO World Heritage List. Photos by: Alexander Lipilin.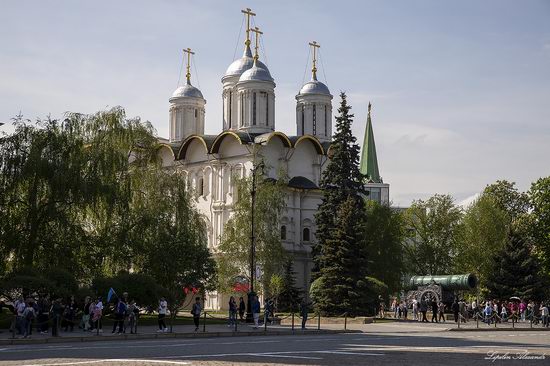 Kutafya Tower (1516). The tower was rebuilt and restored several times. Its openwork top was added in the 17th century. Today, it serves as an entrance to the Moscow Kremlin.
The State Kremlin Palace (1960-1961) – one of the most prestigious theater and concert venues in Russia.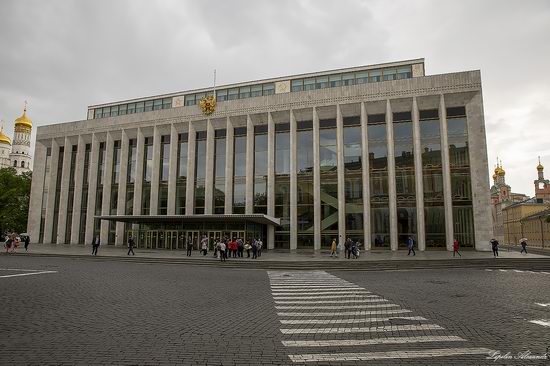 Nikolskaya Tower (1491-1492). In 1816-1819, it was rebuilt in the Gothic style.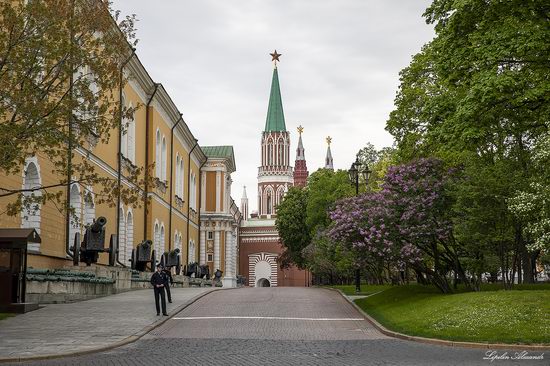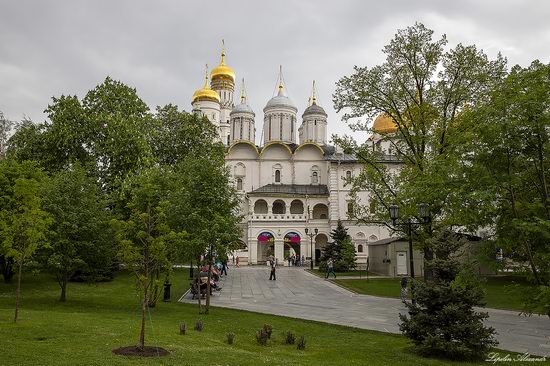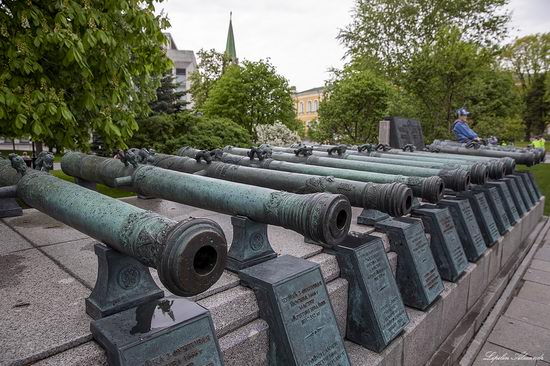 The Tsar Cannon (1586) – a masterpiece of heavy fortress artillery of its time, the most significant work of Russian gunsmiths, and one of the largest cannons in the world. However, it never fired and had symbolic meaning.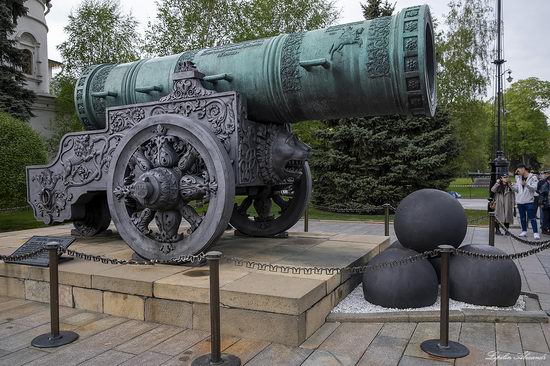 Assumption Cathedral (1475-1479) – the oldest fully preserved building in Moscow.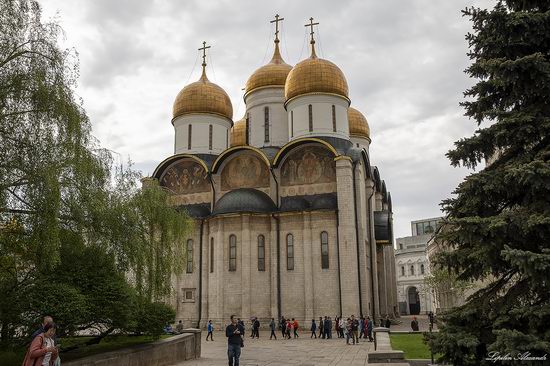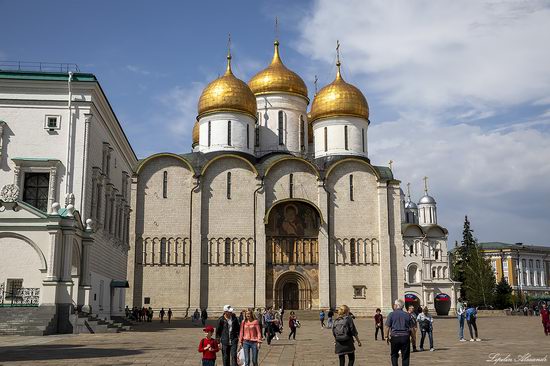 Annunciation Cathedral (1484-1489). The church acquired its present appearance in the 1560s. The iconostasis of this cathedral is the oldest high iconostasis in Russia.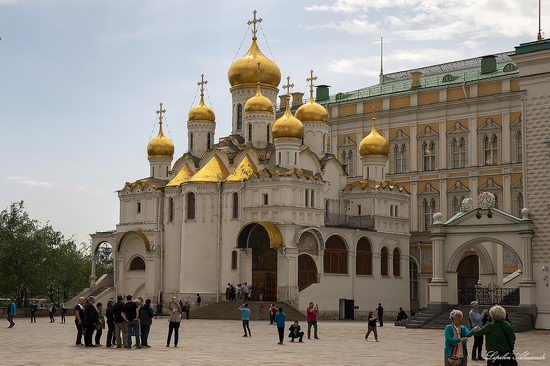 The Patriarchal Chambers and the Church of the Twelve Apostles (1635-1656).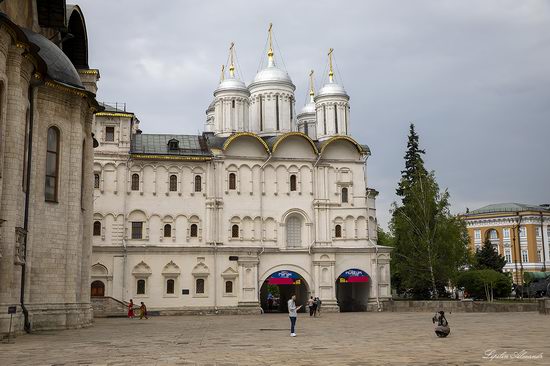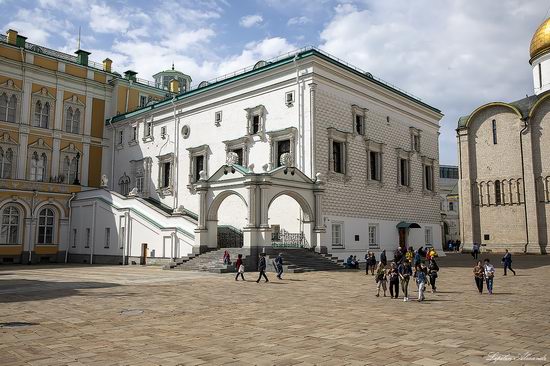 The Bell Tower of Ivan the Great (1505-1508) – the tallest bell tower in Moscow (81 meters).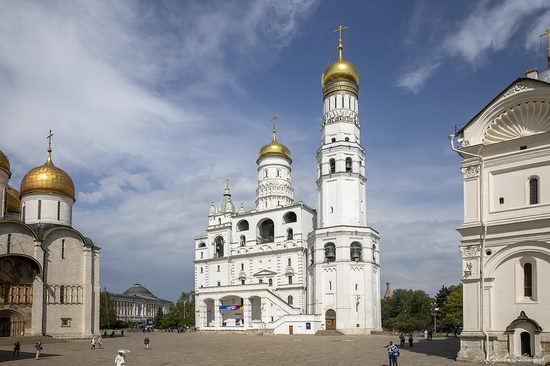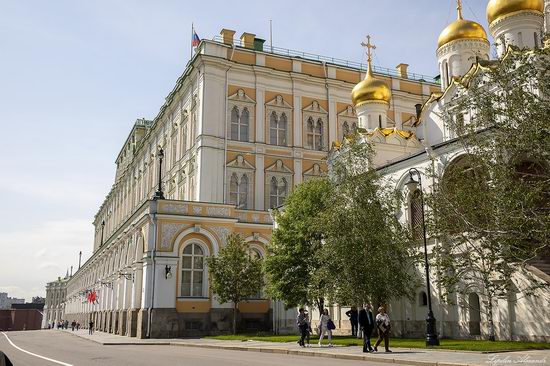 Cathedral of St. Michael the Archangel (1508).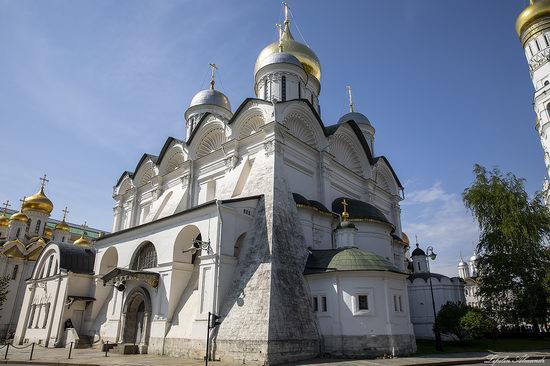 Senate Palace (1776-1787).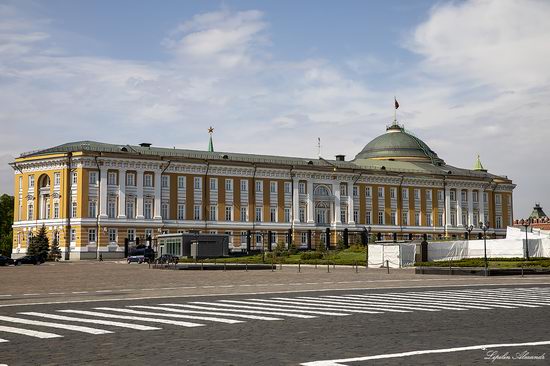 Spasskaya Tower (1491). Its Gothic multi-tier top was built in 1626.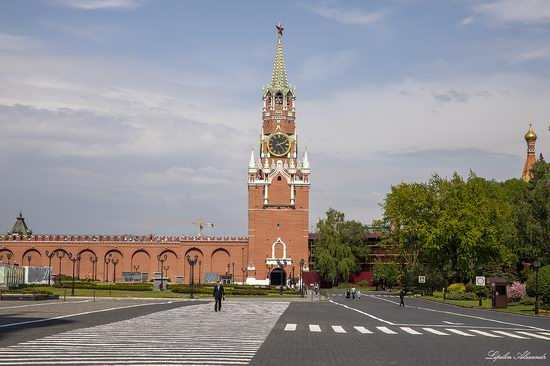 The Tsar Bell (1730) – a monument of Russian foundry art, which was never used for its intended purpose.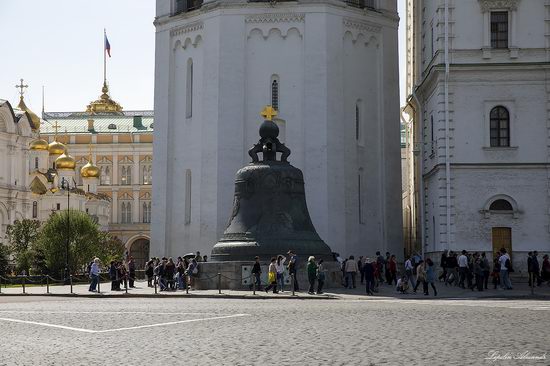 Trinity Tower (1495-1499).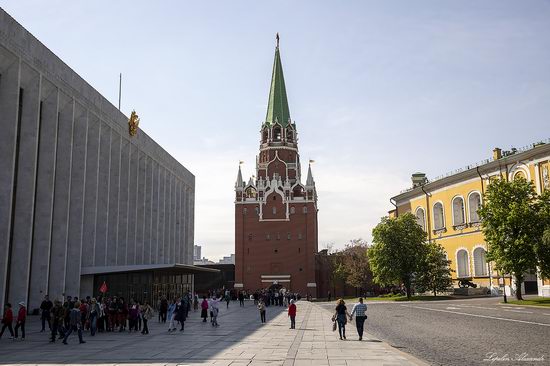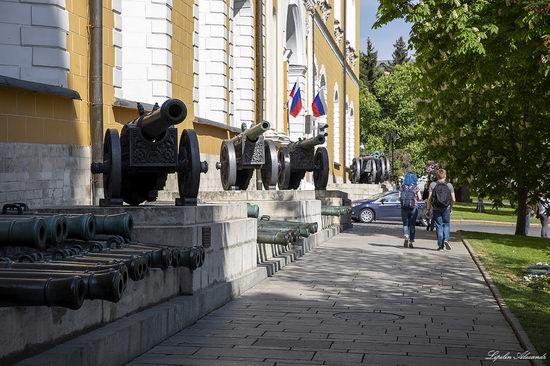 Tags: churches · Moscow city · museum
<< The center of Yoshkar-Ola from above
No comments yet.