Marfo-Mariinsky Convent of Mercy of the Russian Orthodox Church was founded by Grand Duchess Elizabeth Feodorovna of Russia in Moscow in 1909. Today, it is located in the center of the city on Bol'shaya Ordynka Street, 34.
The main attraction of the convent is the Intercession Cathedral built by the famous architect Alexey Shchusev in 1908-1912. This is a unique example of the Neo-Russian style in church architecture. Marfo-Mariinsky Convent on Google Maps. Photos by: Vladimir Dar.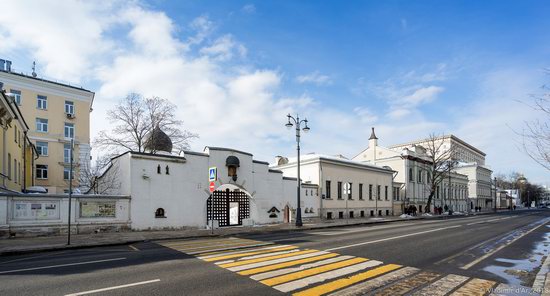 The cathedral looks similar to the Novgorod and Pskov churches of the 12th-14th centuries, its walls are completely white, the long and narrow windows are covered with lattices with plant motifs.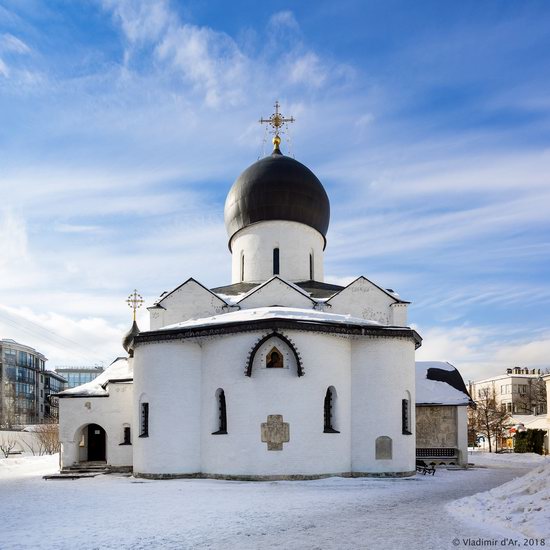 The facades of the cathedral are decorated only with relief marks and depict the Crucifixion and the Heavenly Jerusalem.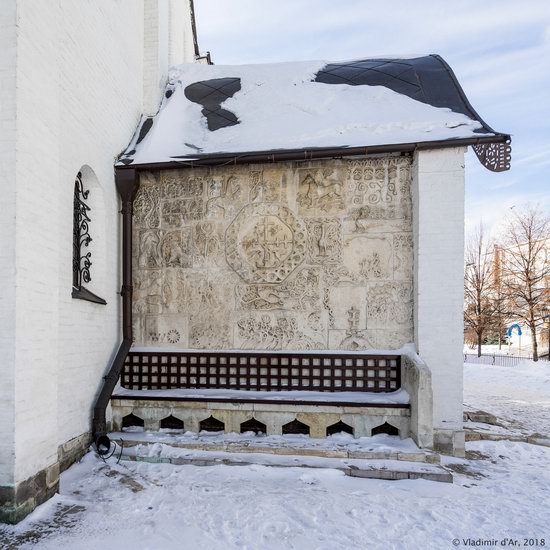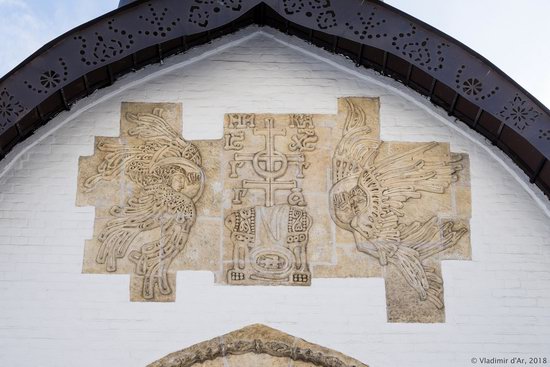 The northern gate of the Intercession Cathedral.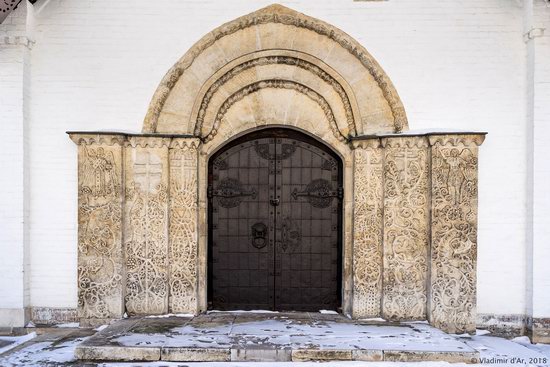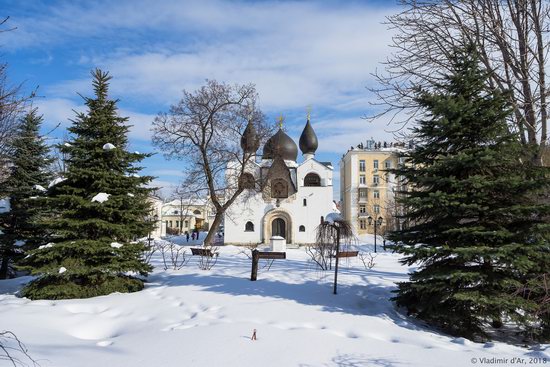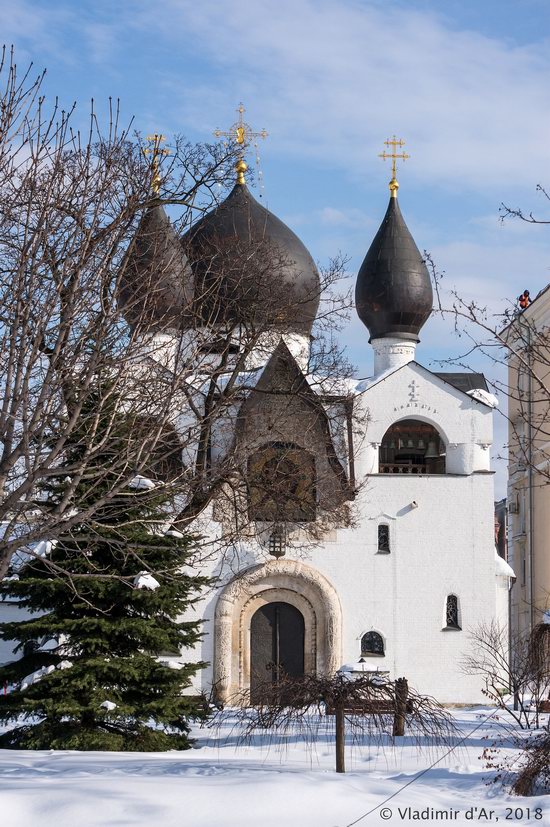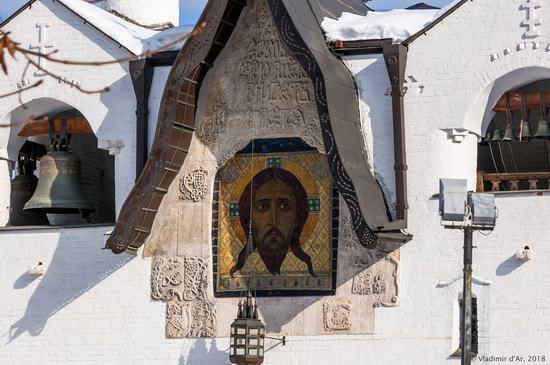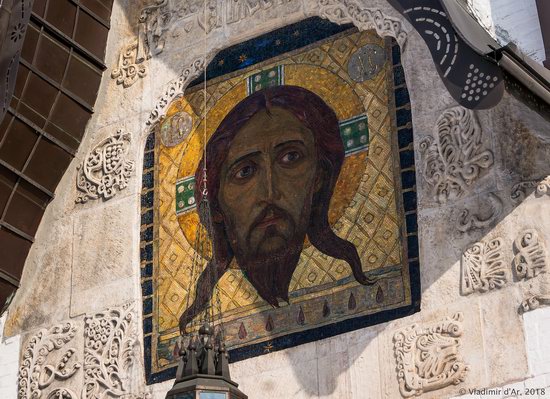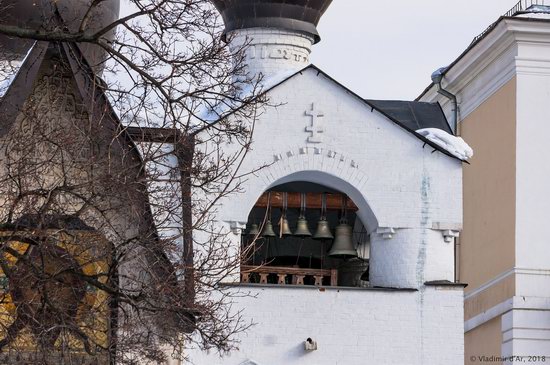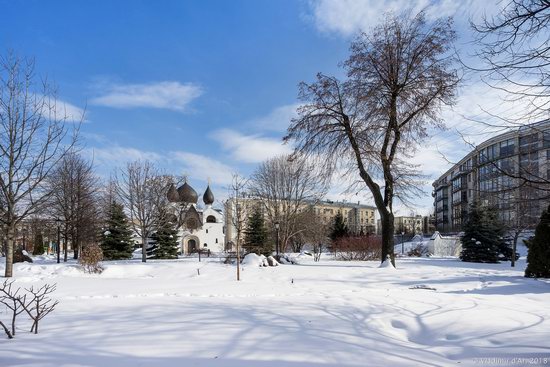 Symbolic Golgotha – a hill outside Jerusalem where Jesus was crucified.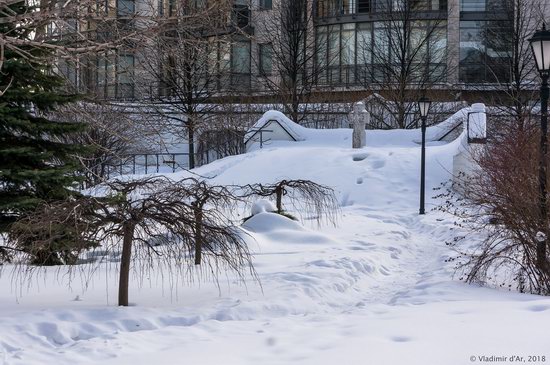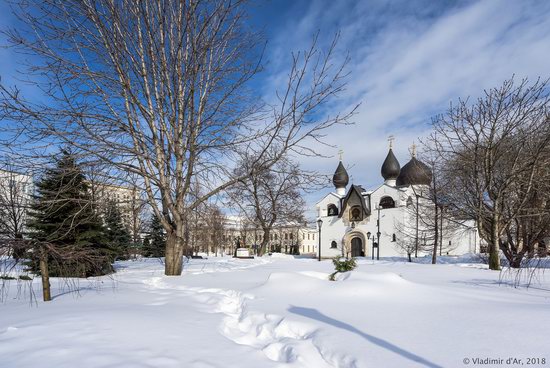 Chapel of Elizabeth Feodorovna.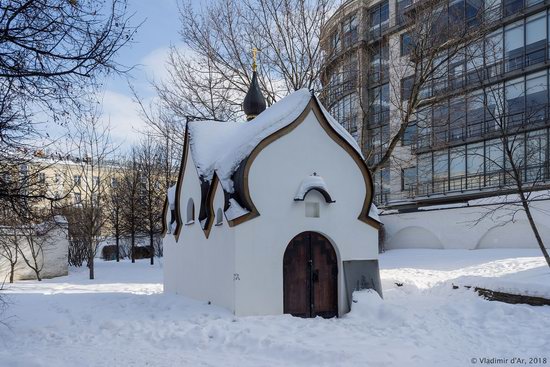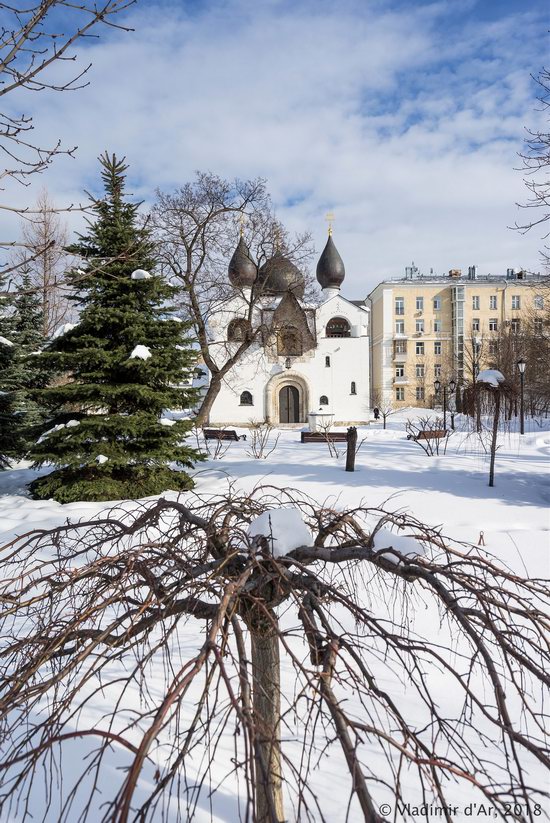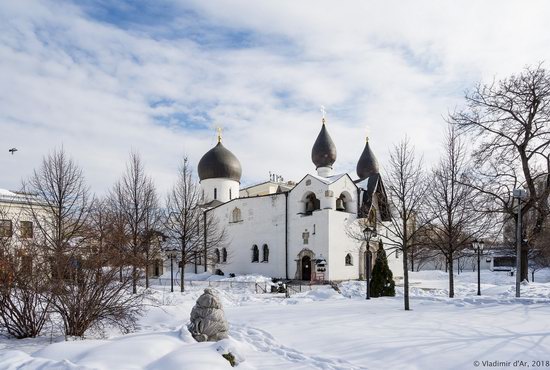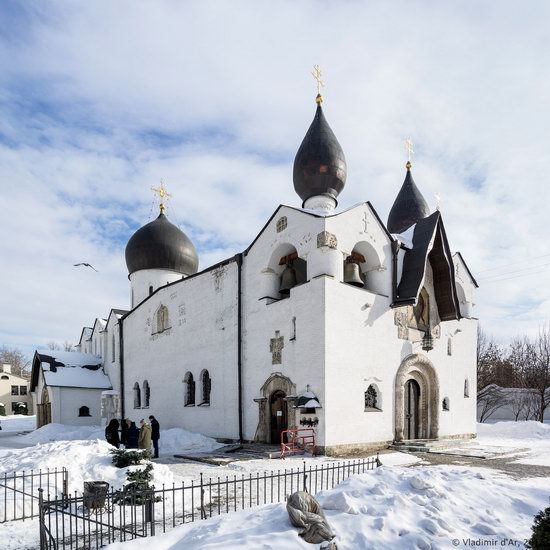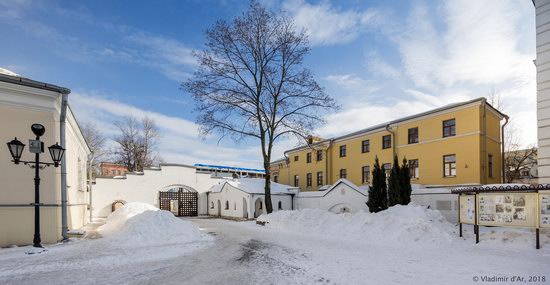 Tags: churches · Moscow city
<< People of the Russian Empire in the 1850s-1870s
No comments yet.